Robin Williams appears to be back from the dead in a shockingly accurate impersonation by actor Jamie Costa. Costa uploaded five minutes of "test footage" for a nonexistent Robin Williams biopic, and the resemblance is uncanny.
Although there is no Williams film in the works, Costa's impersonation has fans calling for one.
It's been seven years since Williams tragically died from a suicide brought on by Lewy body disease. The disease robbed the legendary comedian of 40% of his dopamine neurons, resulting in a debilitating combination of depression and confusion.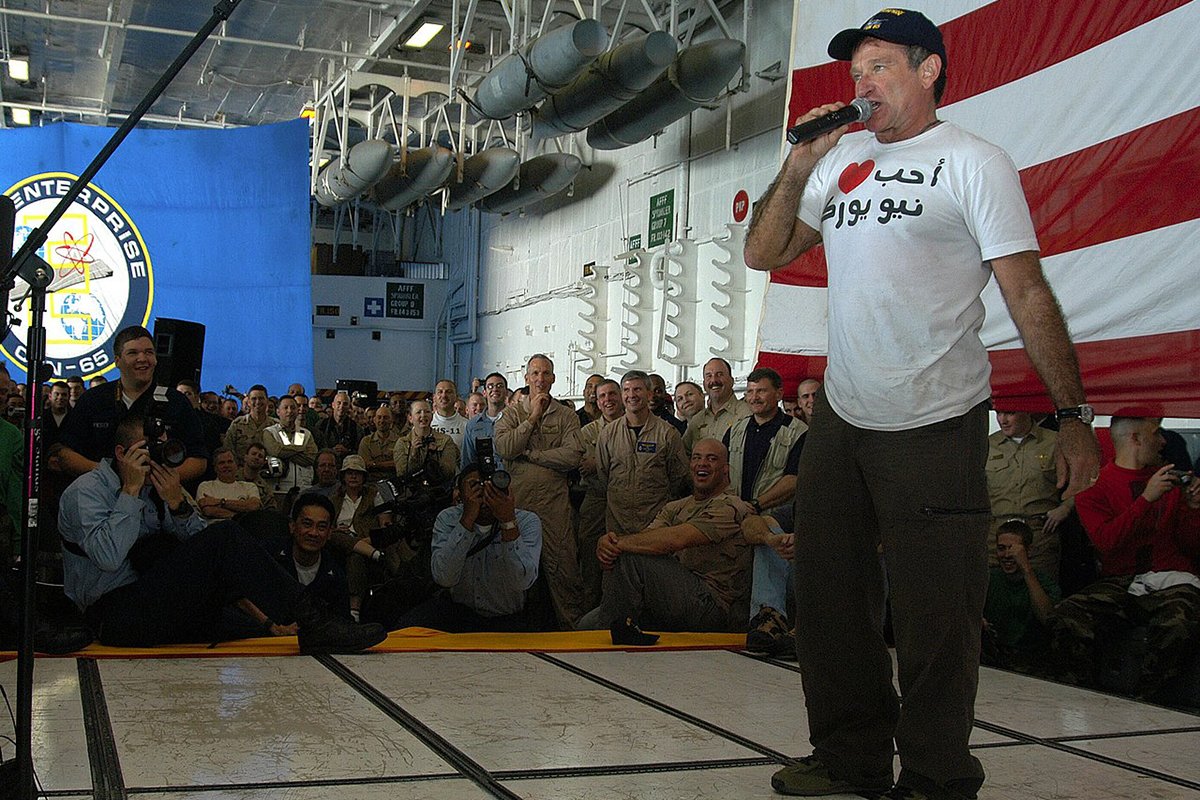 Costa's impression is faultless. He re-creates the late comedian with striking precision while delivering a moving performance. The five-minute short is set during Williams' time on Mork & Mindy and captures the moment he learns of his friend and fellow comedian John Belushi's passing.
Williams was one of the very last people to see Belushi alive, and the grief Costa conveys is heartbreaking. He nails Williams' voice, expressions, and mannerisms with astonishing accuracy. Costa's extraordinary ability to impersonate Williams and many of the characters he's played was captured in a 2014 video titled "Never Had a Friend Like Him" that was widely circulated shortly after Williams' death. The short montage of impressions has since been taken down.
Williams left behind a legacy that spans 40 years of stand-up comedy, television roles, and film roles. The Julliard-trained actor was loved for his iconic comedic roles in films like Aladdin, Mrs. Doubtfire, The Birdcage, and Jumanji, as well as for his many dramatic turns, including his roles in Dead Poets Society; Good Morning, Vietnam; and Good Will Hunting — the 1998 Gus Van Sant film for which Williams won a best supporting actor Oscar.
Williams also performed for more than 90,000 American service members overseas on six USO tours, which took him to 13 countries, including Iraq and Afghanistan.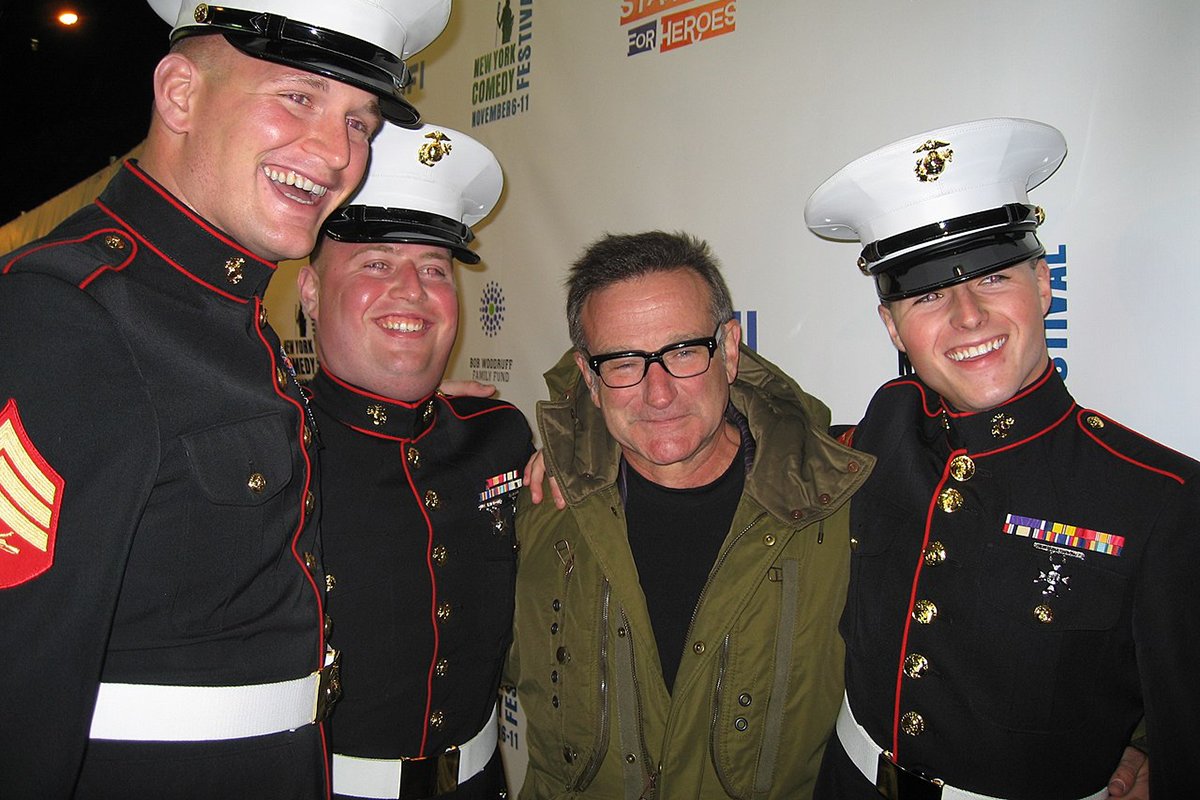 "Robin was a gifted actor and comedian, but he was also a true friend and supporter of our troops," then-Secretary of Defense Chuck Hagel said in a statement following Williams' death. "From entertaining thousands of service men and women in war zones, to his philanthropy that helped veterans struggling with hidden wounds of war, he was a loyal and compassionate advocate for all who serve this nation in uniform."
Costa's impression has fans climbing down YouTube rabbit holes and commenting on their favorite Robin Williams moments. And while many are calling for a biopic to be made with Costa in the lead, there are currently no indications that will happen. Until then, fans will have to settle for Costa's unexpected gift of five extra minutes with Williams.
Read Next: WATCH: Robin Williams' Legacy Includes Entertaining Troops During 6 USO Tours