Music is humankind's most universal language. It was perhaps the first form of communication in our species' journey from humble, bare-naked beginnings to our present-day image. Music transcends time and space and spans every corner of the globe. Anywhere and everywhere, music is the fuel for the fire burning inside of us.
Music doesn't have to be happy though. It need not be gift-wrapped and presented to you in a shiny package that states, "Listen to this and everything will be just fine." Not everything in life is sunshine and rainbows, nor is it remotely redolent of the happy-go-lucky tunes blasting through everyone's car radio en route to their 9-to-5. Life is hard. It is a series of battles with not only yourself but the elements and chaos that engulf us on a daily basis. At its deepest levels, life can be a cold, hard bitch.
That is something the duo of Jack Besel (lead guitar and vocals) and Spencer York (drums) of Hopeless Jack know all too well.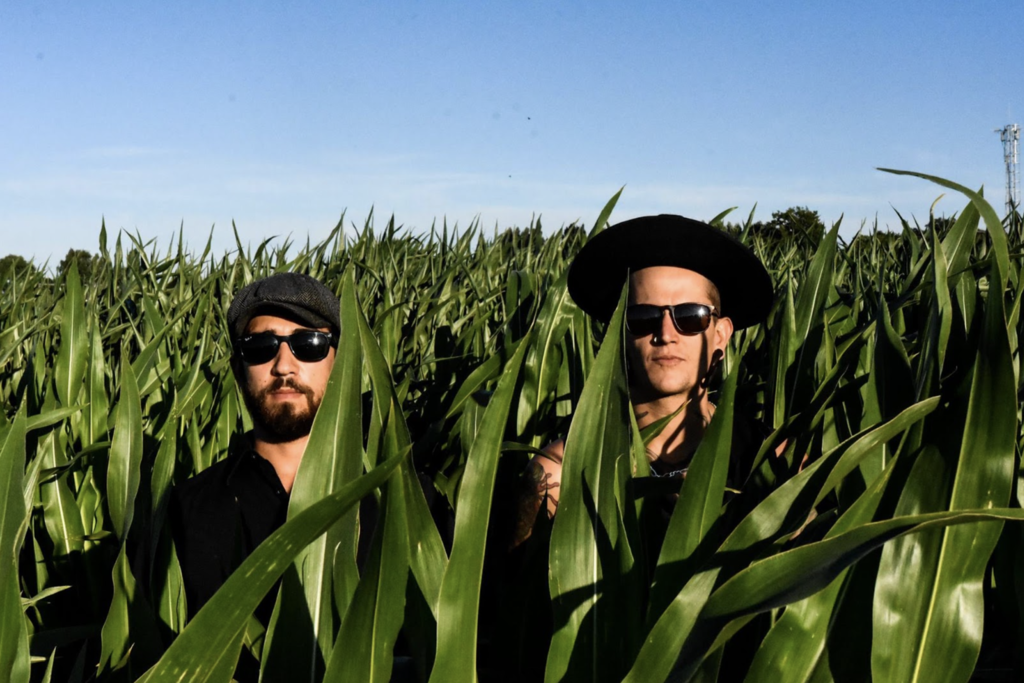 "I've learned that playing music can be like an abusive relationship. Sometimes it will beat the shit out of your wallet, body, and will to keep performing," stated York. "But I still love it and keep telling myself that one day things are going to change. Everyone gets lucky once."
Despite their name, the music of Reno, Nevada's Hopeless Jack is far from hopeless at all. It is filled with passion, palpable energy, and tones and lyrics that pull you in from the first listen. They exemplify the idea that raucous, old-time rock 'n' roll with fervent vocals and a heavy dose of soul and blues isn't dead. If you are looking for a distinct sound to fuel your inner soul, then Hopeless Jack is the musical mayhem you have been waiting for.
After enduring several incarnations over the last eight years, the most current edition of the band culminated in the summer of 2014. It was a year after York came back to the United States after serving overseas in the U.S. Army's 2nd Battalion, 75th Ranger Regiment. He eventually separated from the military and started school to become a welder in Orange County, California — but his plans were about to change.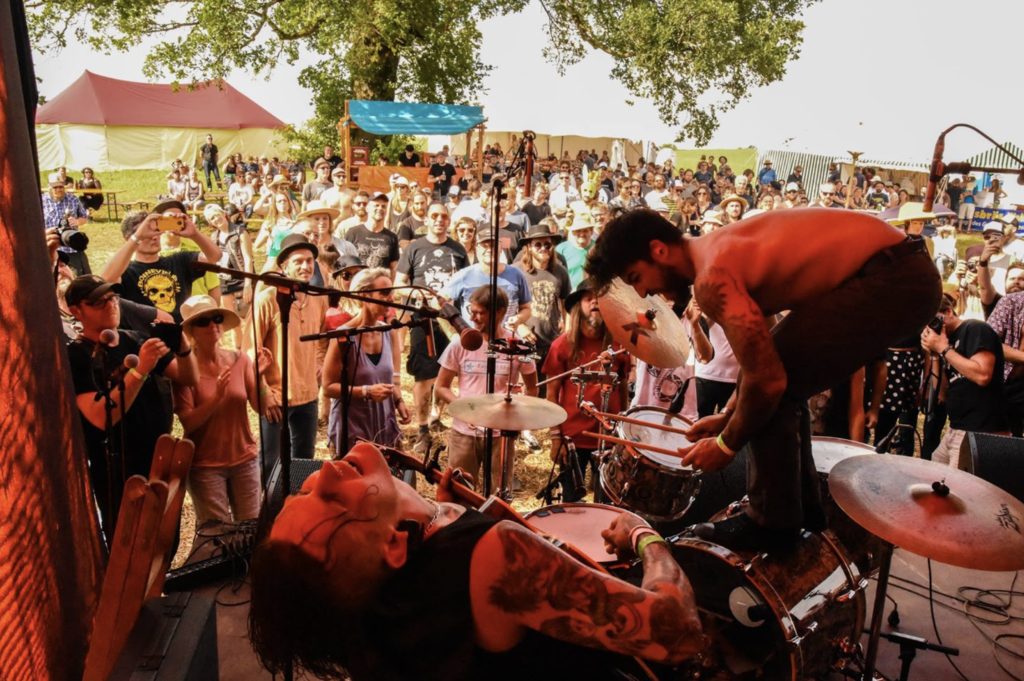 Beisel was preparing for a solo West Coast tour and reached out to York (who had been his fan and friend for several years) to ask if he was interested in auditioning to become his new drummer. The two met in Southern California; they played their first live show together that night and went on to gigs in San Diego and Bakersfield as well. But there was a catch: If York wanted to remain in the band and keep playing, he had to move to Reno with Beisel, who was in search of a fresh start.
"It took zero convincing for me to drop what I was doing and move to the Battle Born state," said York.
Over the course of the next few years, the two embarked on several lengthy United States tours, even one that spanned the course of 38 states and lasted two months. Most recently, the highly talented duo made their way overseas to tour Europe and played nearly 30 shows in support of their third and latest self-titled album, "Hopeless Jack."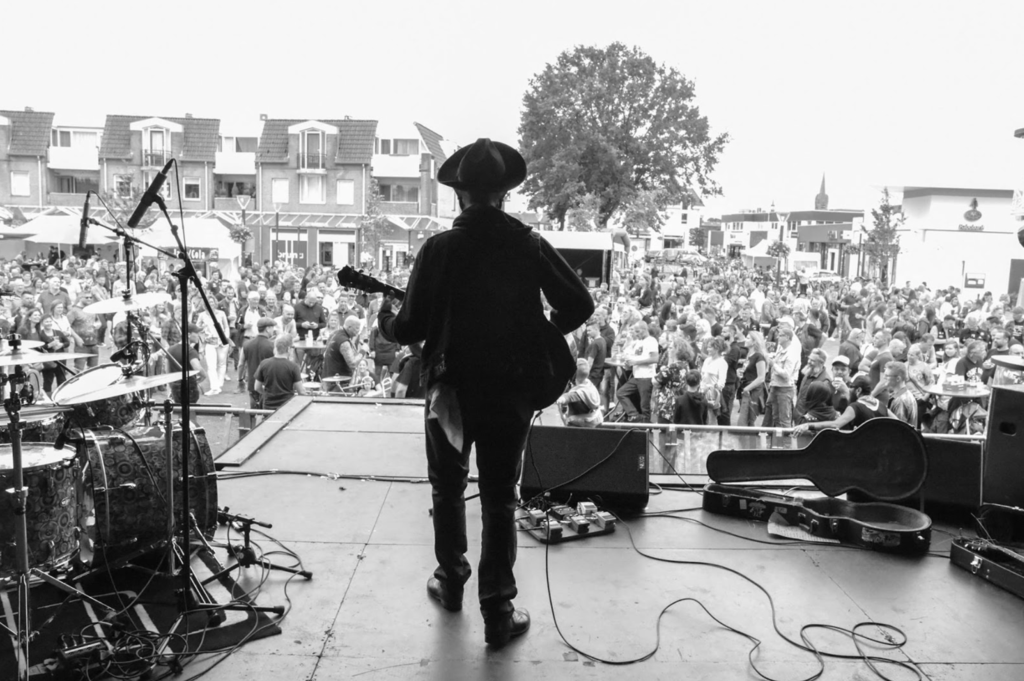 "The way the two cultures look at music and honesty in art are two completely different things. So, it's hard to compare apples to apples; it's more like apples to oranges," said Beisel. "Europe is a different animal than the United States. Music means something different over there. Here, music is a culture of party, but in Europe it is more a culture of reverence. The listeners over there wanted to pay more attention to what we say and do. They took a more proactive approach to who we were as people and what we were trying to convey through our music. We appreciated that."
But whether it is at home or abroad, Hopeless Jack's music conveys a message that anyone can relate to. Atonement, bitterness, hopelessness, and a never-ending string of broken relationships dominate the auric vibe of the album. Sprinkle in a healthy dose of self-reflection and a recurring message of never catching a break, and you get an album littered with despondency and despair. But no matter how dark Beisel and York's work gets, there is something downright eclectic and beautiful about it.
Their lyrics are deep, introspective, and at times downright haunting. Biesel's storytelling genius often delves toward darker themes and motifs that descend into a downward spiral covering a multitude of life hardships. Those lyrics, when combined with their impeccable musicianship headlined by precise drums and larger-than-life, gritty guitar tone, culminate in a cacophonous soundscape that's not only pleasing to the ears — but extraordinarily heartfelt and inspiring.
"The point of our art is somewhat noble," Beisel said. "Searching for truth through yourself or the world itself. If I can take a little piece of something that I learned, lost, or loved and pass it on to someone else, all the better."
At its most inner core, the ethos of Hopeless Jack is reminiscent of the rawness and barebone emotions of revered acts such as Johnny Cash, Muddy Waters, and Robert Johnson. It harkens back to a time when music didn't have to be idyllic and a generation when such sentiments had you labeled as a rebel.
Their latest effort reminds me of an old Faustian myth that revolves around the aforementioned Johnson. The story goes that he came across the devil at a great crossroads of Mississippi highways and sold his soul for musical acclaim. When listening to Hopeless Jack, you get the feeling that somewhere between their rhythmic tones and ominous lyrics, the devil resides there, too.
"You aren't truly free until you are broken. Until you know what can break you, you don't know what your limits are," said Beisel.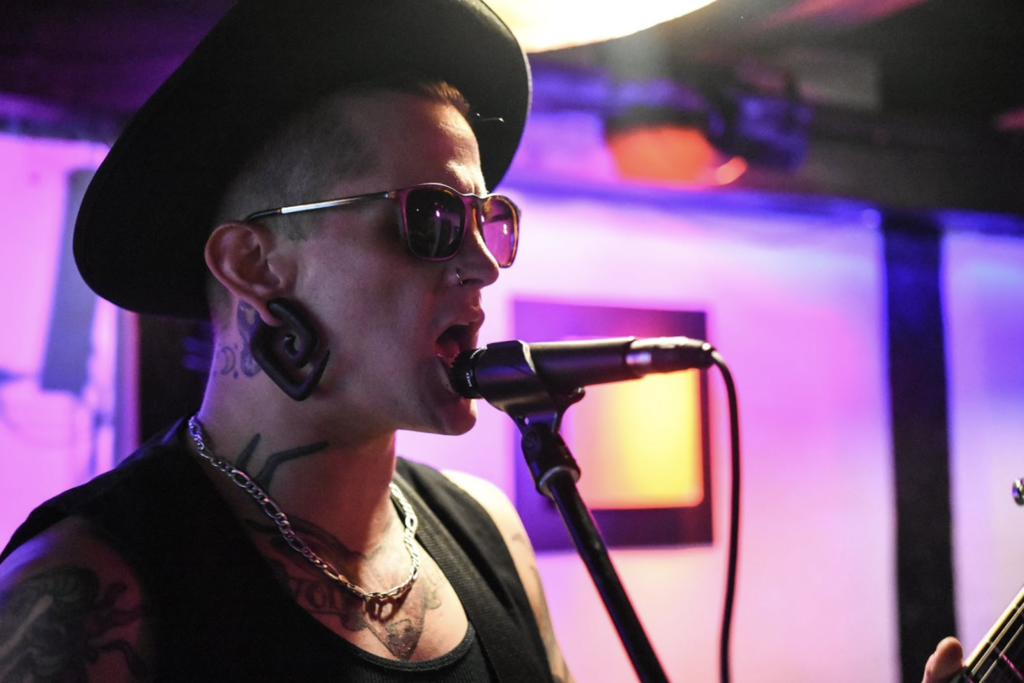 Hopeless Jack isn't in search of resurrection, nor are they looking to be saved. All they want to do is create passionate and genuine music that resonates with every fiber of your being. They want you to witness their authentic and unique sound. In nearly a decade of self-launched efforts, over 1,000 shows played, and innumerable miles traveled, the dynamic duo show no signs of slowing down.
"We're just getting started. Spencer is one of the most tenacious people I know, and I'm no slouch in that regard either. I'm excited to see what happens next, but I have no idea what to expect or know what will happen," said Beisel. "What I really hope is that our music stays honest, real, and true to the idea that if you just go out on the stage and bare your soul and leap for it, that it will be acknowledged and accepted."
"I know I am going to be doing this as long as it can go on," York added. "There's no reason we can't keep going. All the struggle is for the hour to hour and a half we are on stage. And believe us when we say the struggle is worth it."