A barrage of some 10 rockets hit an Iraqi air base housing US troops on Wednesday morning, US officials said. It was the first attack of its kind since a Feb. 25 US airstrike on Iran-backed militants on the Iraq-Syria border.
As of this article's publication, the US military did not announce any casualties among the American personnel at Ain al-Asad air base in Iraq's Anbar province. Iraqi security forces are investigating the attack, US Army Col. Wayne Marotto, a spokesman for the Operation Inherent Resolve Coalition, said on social media.
In a later statement, the Iraqi military said the attack did not cause significant damage. An Iraqi official said the rockets were launched from a location about 5 miles from the air base, Al Jazeera reported.
"Coalition forces are in Iraq to fight Daesh at the invitation of the Iraqi government," tweeted British Ambassador to Iraq Stephen Hickey, using a pejorative Arabic name for ISIS. "These terrorist attacks undermine the fight against Daesh and destabilise Iraq."
A small contingent of British troops are based at Ain al-Asad air base.
Pope Francis is scheduled to travel to Baghdad on Friday for a three-day trip to Iraq. The 84-year-old pontiff confirmed that his trip would continue despite Wednesday's rocket attack, the Daily Mail reported.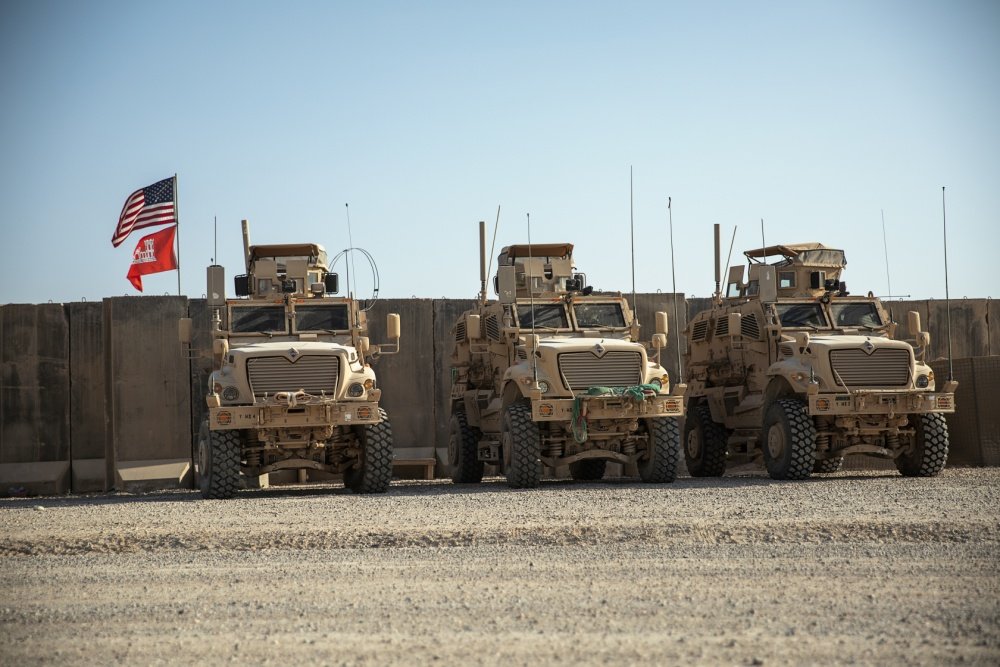 After a US drone strike killed Qassem Soleimani in January 2020, Iran-backed Shiite militant groups have stepped up their attacks on bases in Iraq housing US troops. Marking the first significant military action of the Biden administration, last week's US airstrike was a retaliatory measure against those militias. The White House is trying to renegotiate a contentious nuclear deal with Tehran, and the tit-for-tat proxy violence between US and Iran-backed forces in Iraq threatens to derail those diplomatic efforts.
As of this article's publication, no group has claimed responsibility for Wednesday's rocket strikes. However, the one-off, indirect fire attack matches the modus operandi of Iran-backed militias operating in Iraq.
About 2,500 US military personnel remain in Iraq as part of the Operation Inherent Resolve multinational coalition to defeat ISIS. Although the US declared victory over ISIS in March 2019, the terrorist army still operates from the shadows in Iraq and Syria.
Iraqi troops continue to carry out raids on ISIS holdouts, and Operation Inherent Resolve still regularly supports those operations with airstrikes and airborne intelligence, surveillance, and reconnaissance.
Read Next: