The spokesman for Operation Inherent Resolve, the multinational military coalition against the Islamic State Group, tweeted that al-Asad air base in Anbar province, Iraq, was targeted Tuesday by a rocket attack. Col. Wayne Marotto said two Katyusha rockets landed in "an empty square" on the air base, which houses US personnel, causing no casualties and inflicting "no material losses."
Installations around Iraq housing US military personnel and contractors have been targeted more than 20 times since President Joe Biden took office in January of this year. Most recently, Balad air base was targeted April 18. On that day, five Katyusha rockets impacted around that installation, hitting a dormitory. Three Iraqi soldiers and two "foreign contractors" were wounded.
Days earlier, on April 14, the Erbil air base in northern Iraq was targeted by an armed drone, the first time such a tactic has been used against US forces operating in that country.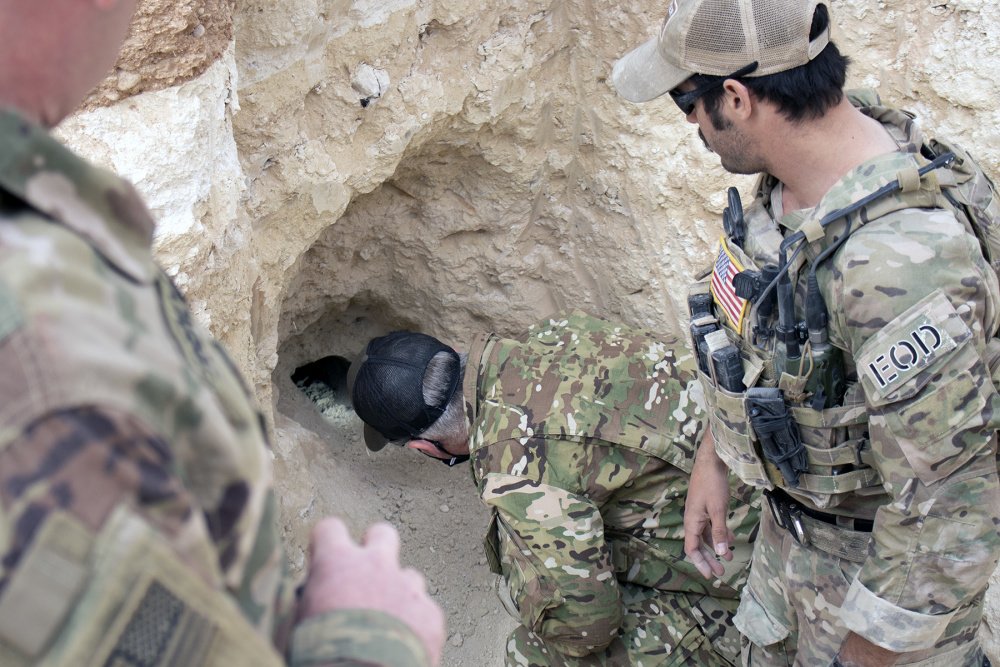 While no group has claimed responsibility for the Tuesday attack on al-Asad, Reuters reports that US officials in Iraq regularly blame Iranian-backed militias for such actions. The installation was targeted by 10 rockets on March 3.
Additionally, al-Asad is located in the so-called "Sunni triangle," which saw heavy fighting during the US-led occupation of Iraq from 2003 to 2010. More recently, Anbar province served as a major base of operations for the Islamic State group, or ISIS, as it attempted to establish its so-called "caliphate."
According to NBC News, on April 7 US and Iraqi political leaders agreed to remove the remaining US troops from Iraq, although a specific timeline for a withdrawal has yet to be established.
Read Next: