Strong. Respectful. Upfront. A leader.
That is how Ron Shurer's former Special Forces teammates remember the U.S. Army Special Forces veteran and Medal of Honor recipient. Shurer, who was also a special agent with the Secret Service, died on May 14 after a three-year battle with lung cancer. He was 41 years old.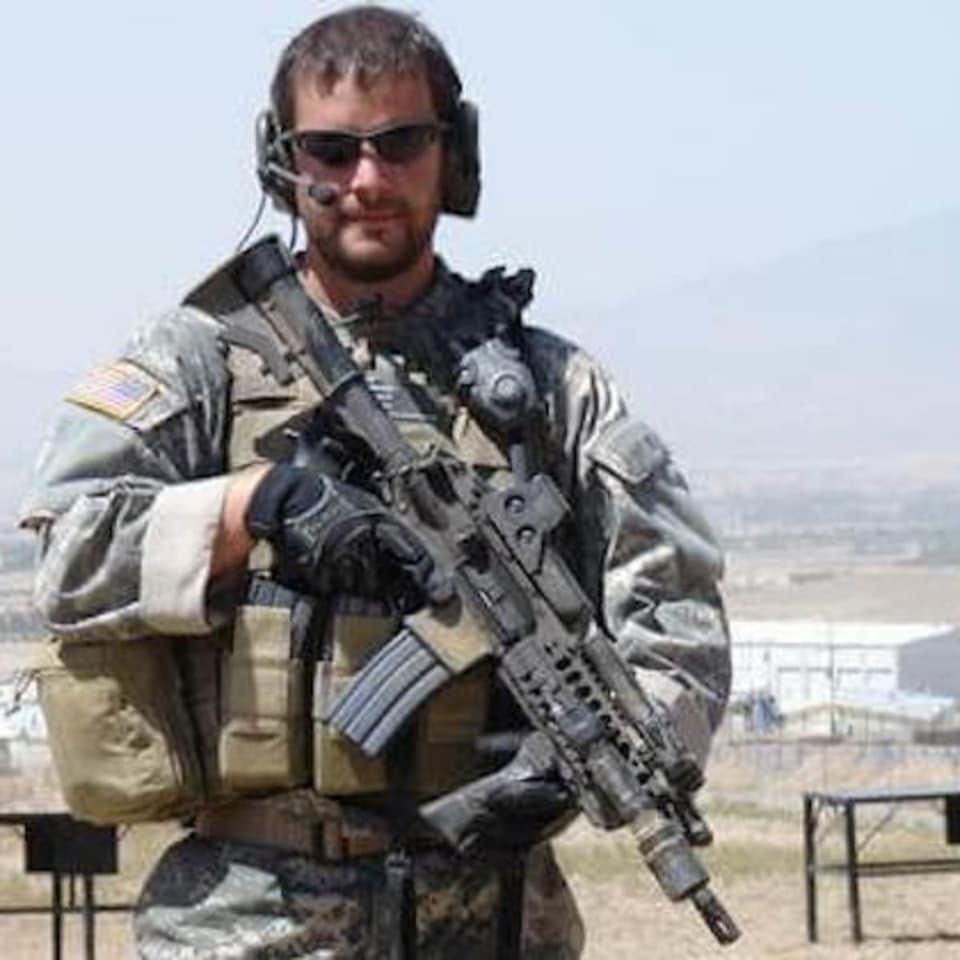 Shurer served in the U.S. Army's 3rd Special Forces Group as an 18D Special Forces Medical Sergeant and earned the Medal of Honor for his actions during an intense battle in Shok Valley, Nuristan Province, Afghanistan, on April 6, 2008. Shurer told Military Times that the battle "was unlike anything I'd ever seen before."
But that wouldn't be the last battle he'd see.
When Shurer initially made the doctor's appointment, it was for a pain in his hip. After an evaluation by his physician, they found cancer — and it reached from his hips into his lungs. Over the next three years, he received several rounds of chemotherapy, all while continuing his position with the Secret Service, attending Medal of Honor events, and showing incredible strength while undergoing rigorous treatment.
After his diagnosis, Shurer updated everyone he served with, including Scott Ford and Sergeant Major Matt Williams. Ford and Williams served with Shurer on operational detachment alpha (ODA) 3336 during the battle that led to his Medal of Honor. Shurer was upfront with them about his diagnosis and the likelihood of survival. It was clear to both Ford and Williams that he had come to terms with the situation.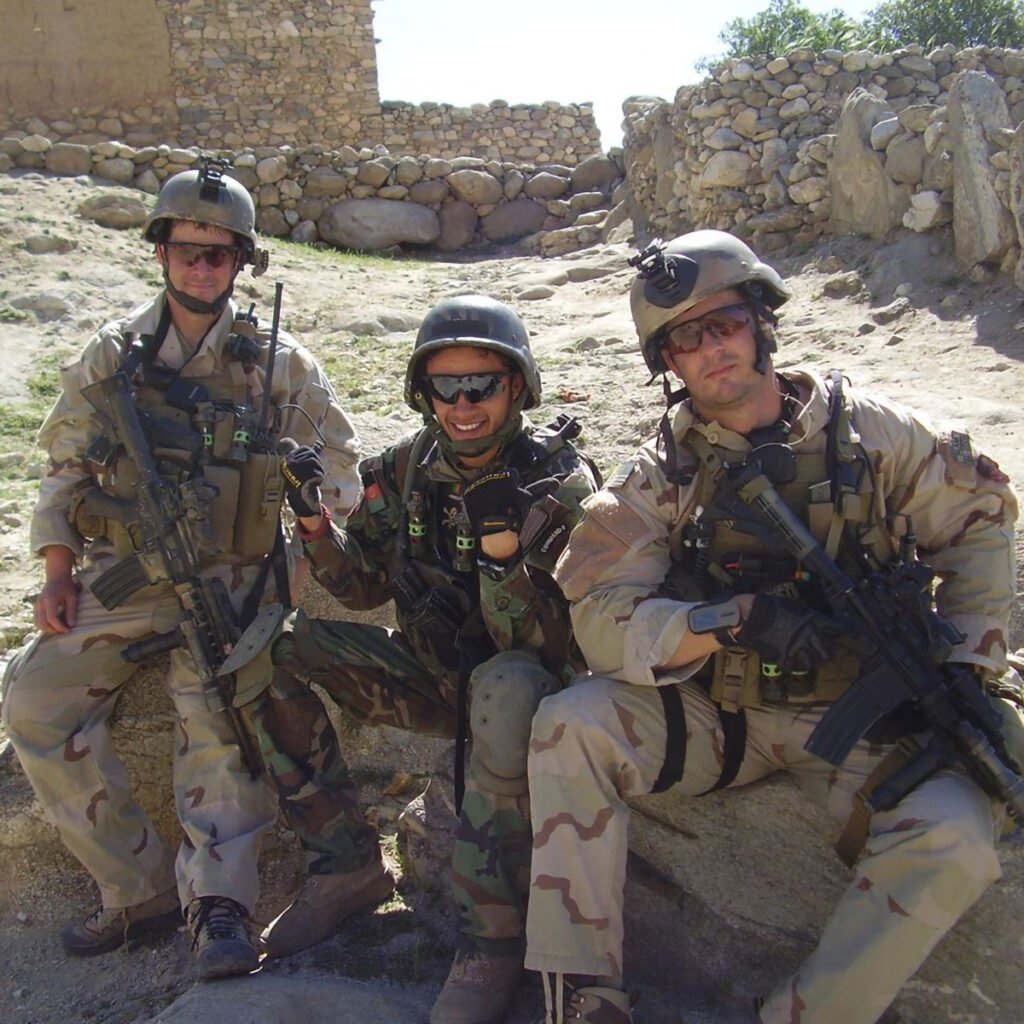 Williams said that Shurer "could joke about it and bring light to the situation." He said that there was obvious tension when he got the phone call, but "he breaks the ice for you basically — he's always been super good at that."
Shurer made sure the team knew that he was going to fight the cancer and focus on spending quality time with his wife and two sons. Ford said that Shurer took a positive approach to his diagnosis and the treatment that would come with it.
"There was no hesitation in what they were going to do," Ford said. "I never saw a sliver of doubt or weakness." He added that Shurer remained himself throughout his entire diagnosis — easy, calm, and straightforward.
After he hung up the phone with Shurer, Ford said it hit him hard that Shurer was only 38. "If anybody is going to beat it, it's a guy like this," he said. While Shurer and his wife, Miranda, kept the team updated on most things, Ford believes that they wanted to keep certain details about his cancer to themselves in order to bear the weight that came with that knowledge.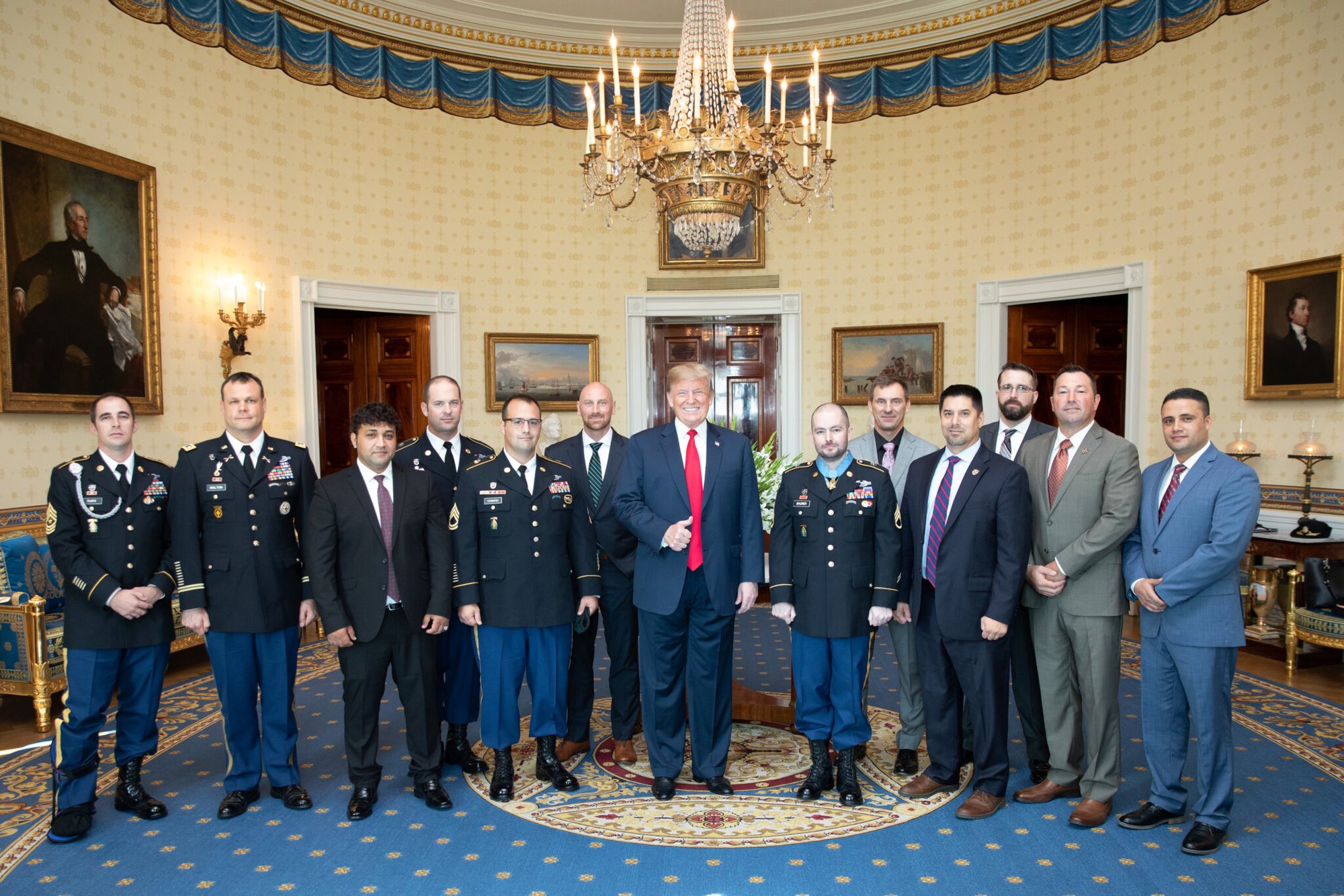 Williams said when he first joined the ODA, Shurer took him under his wing to show him the ropes. "There was no, kind of, new guy bull shit," he said. "[Ron] treated me respectfully and brought me into the team and kept me under his wing a little bit — kind of taught me the way things were and helped me out."
Now a sergeant major in 3rd Special Forces group, Williams said Shurer's mentorship helped guide his leadership style. "Mutual respect works so much better and just kind of treating people like shit [doesn't work] to be honest with you," he said. Williams said that the whole team helped make mutual respect a paramount factor in leadership for him.
Shurer went above and beyond to help his teammates after that fateful battle in Shok Valley as well. Even though Shurer was balancing a terminal cancer diagnosis, aggressive treatments, and family time, when Williams' Silver Star was upgraded to the Medal of Honor, Shurer attended the MOH tour with Williams to show him the ropes and help him manage his way through the events and responsibilities that came with the medal.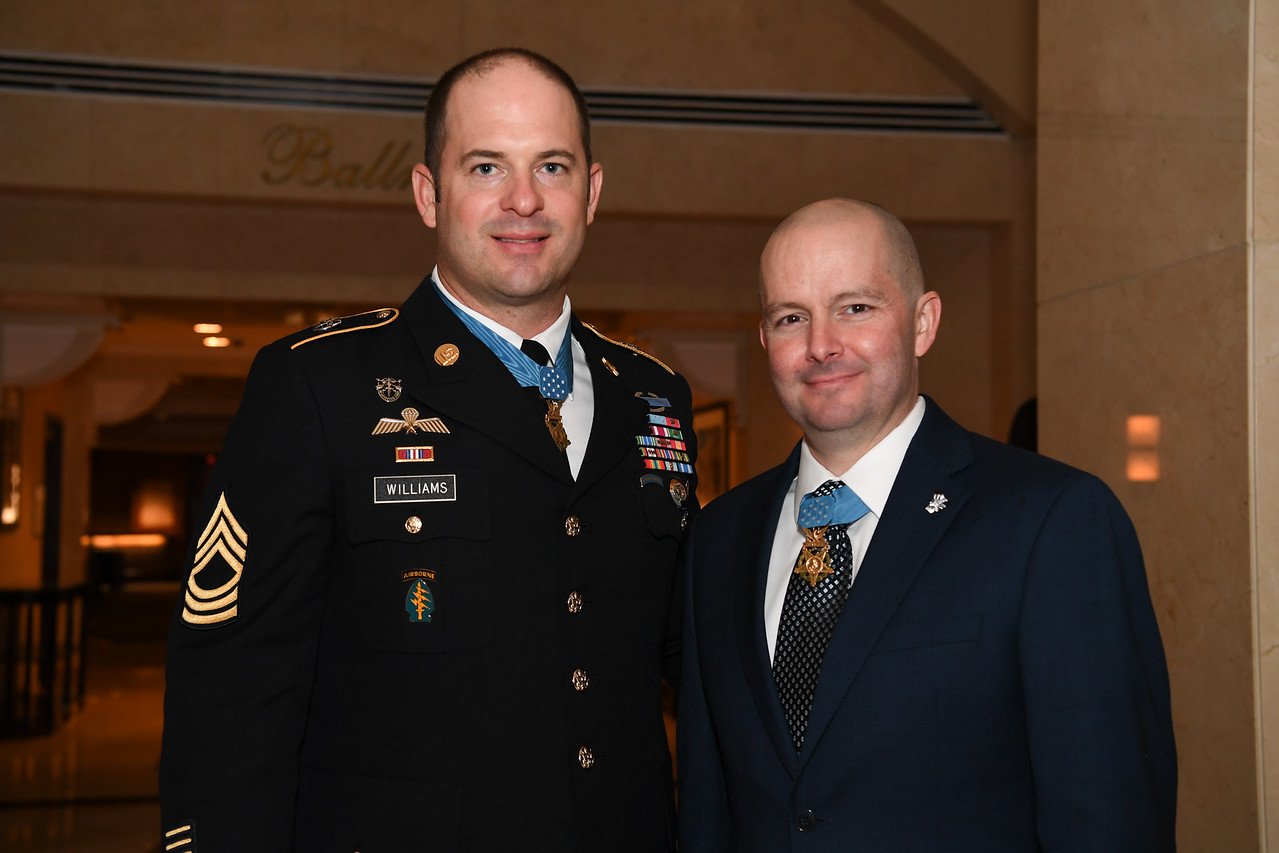 Ford and Williams also reflected on their memories of Shok Valley and how Ron's ability to perform not just as a Special Forces medic, but also to push forward with everything that makes a Green Beret, made an impact on how the battle turned out.
ODA 3336 was inserted via helicopter into Shok Valley with the intent of capturing or killing a high-value target. This mission came 30 days before they were set to return home. Ford, Williams, and Shurer exited the helicopter together while the lead assault element was moving up a near-vertical mountain toward their objective. Shortly after their arrival, they came under intense machine gun, sniper, and rocket propelled grenade (RPG) fire.
The ODA sustained two casualties soon after arriving. Dillon Behr suffered a gun shot wound through his pelvis and bicep. Luis Morales attempted to drag Behr to cover, but in the process was hit with two gun shot wounds himself — one through his thigh and the other shattering his ankle. Both were rendered combat ineffective.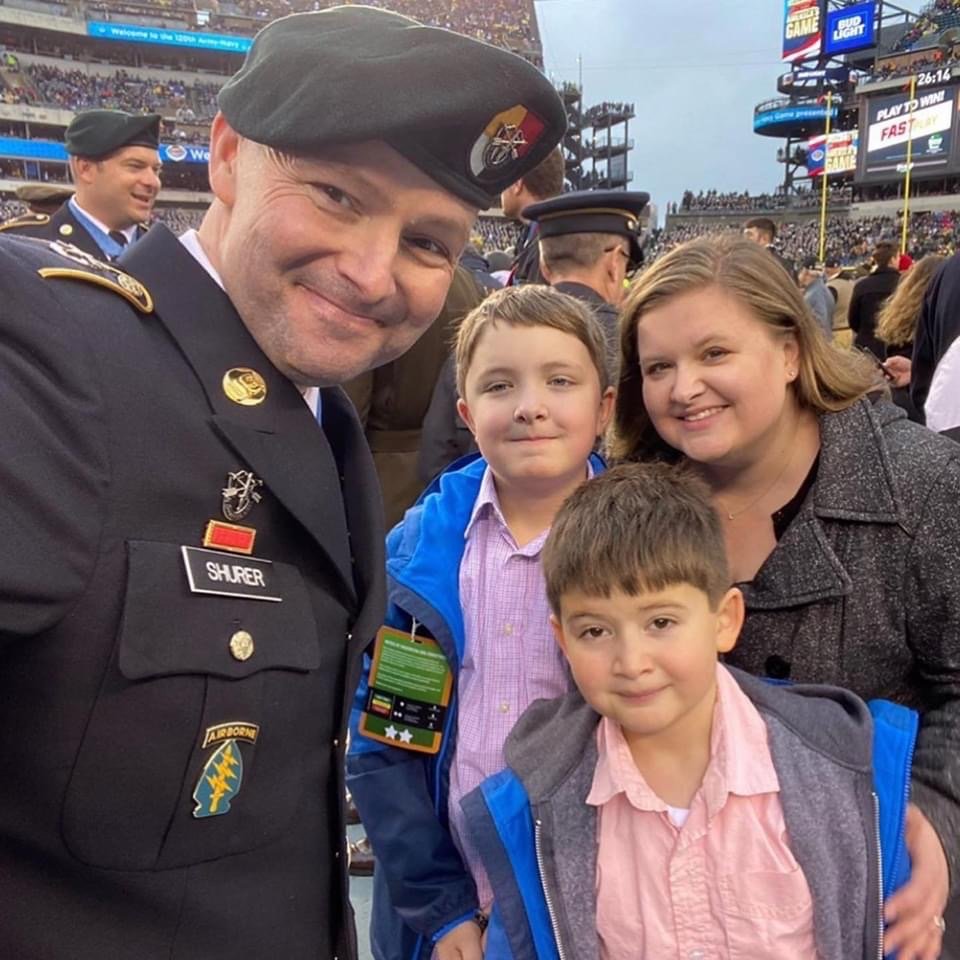 Several bombs were dropped on the insurgents' position during the battle within the minimum safety distance (Danger Close). At one point, the decision was made to call in a Joint Direct Attack Munition (JDAM), a 2,000-pound bomb, just 300 meters from the ODA's position. Dropping the ordnance caused a large rock to land on Behr's abdomen, rupturing his intestines. The workload of critical patients was building rapidly.
Ford and Shurer were lower on the mountain when Behr and Morales were injured. Shurer was patching up the junior communications sergeant after he took shrapnel to his neck from an RPG that hit close to their location. Ford updated Shurer on the two casualties; then Shurer turned to Brian and told him, "Finish that up" referring to the wound dressing he was in the process of applying to Brian's neck.
"telling his story and being a true Medal of Honor recipient and continue to serve in that capacity while he managed his cancer, chemo treatments and family, … knowing that he was going to die."
Ford and Shurer advanced to the casualties' location and went to work right away. The enemy's volley of firepower was so pronounced that the ODA had to resort to dire tactics. One of the ODA team members pulled over a dead commando's body to provide more cover in order for Shurer to continue working on the critically wounded team members. Shortly after, John Walding sustained a gunshot wound just under his knee, severing his lower leg.
While Ford was laying down suppressive fire, he took a shot to his chest plate, followed by another through his upper left arm/shoulder, which severed his artery and three nerves. When Ford was shot through the arm, a round also struck Shurer's helmet while we was treating the wounded personnel — Ford said the jury is still out on whether it was the same round.
After taking a large caliber bullet to his helmet, Shurer was dazed. Without even laying hands on Ford to assess him, he told him that it was his brachial artery and that he needed to pinch it off and apply a tourniquet. Ford recalled the confidence in Ron's voice, and it was enough to focus his attention, pinch off the artery, and stop the bleeding.
During the heat of the battle, there was a moment of levity. John Walding had pulled out a morphine injector to help with his pain. He asked Shurer which end he should inject into his leg but mixed up the instructions. As he attempted to slam the injector into his leg, the needle injected the morphine directly into his thumb. Shocked, he looked at Shurer for further direction. "The other end, dummy," Ford recalled Shurer responding. It was a hallmark sign of the quick wit and humor Shurer was known for. The laughter brightened a very dark situation for the ODA.
"You could just feel the dirt being impacted by bullets in close proximity," Ford recalled while explaining their egress to the base of the mountain to establish a new Casualty Collection Point (CCP). Shurer, Williams, and their fellow ODA team members lowered the casualties off the cliff to the mud house that was the new CCP. Once the casualties were lowered and the team reassembled, a helicopter was inbound to evacuate the wounded.
As the helicopter descended, it took the brunt of the enemy's fire power, hitting critical parts of the helicopter as well as one of the personnel aboard. They were forced to fly back out rapidly before sustaining more damage and crashing.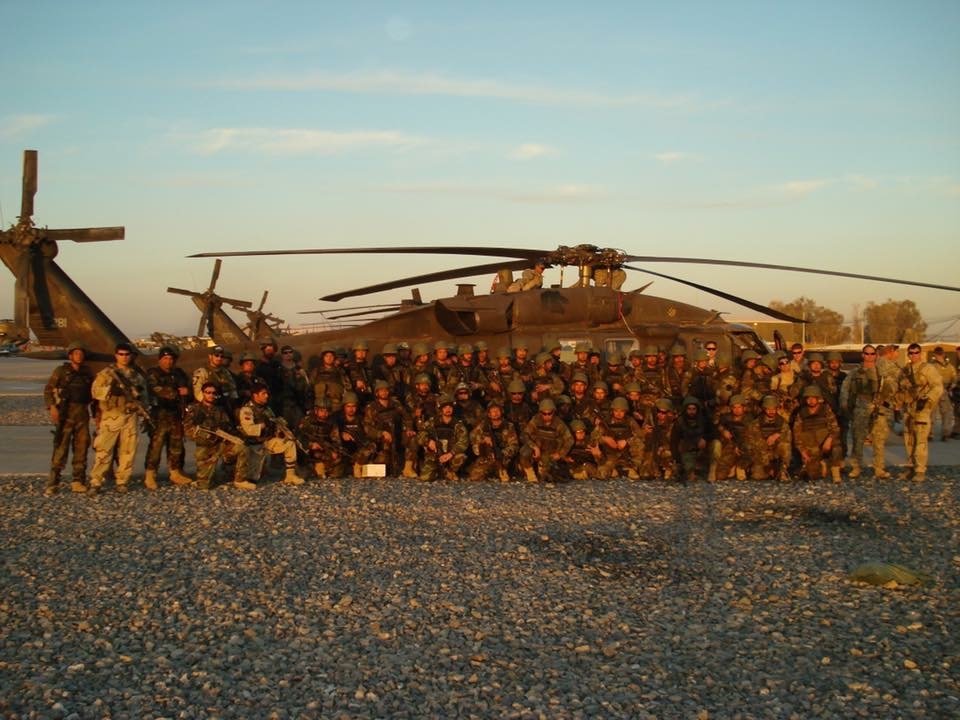 The medical helicopter's dire situation left Shurer and his team to continue their efforts. Shurer had four critically wounded teammates with limited medical supplies and dwindling ammunition. He continued treating the wounded to keep them stable while his team countered the enemy's probing attacks. Shurer continually used his body to shield the wounded, putting aside his personal safety to ensure his teammates lived.
When the second helicopter came in, Shurer assisted the team with loading the wounded, while still receiving heavy gunfire. Though the second helicopter was able to fly out the wounded, they had to complete an emergency landing safely away from the battle where a third helicopter was called to complete the rest of the transport. Shurer and the remaining team members consolidated their commandos and continued the fight until their evacuation arrived.
Shurer's ability to function in extremely stressful situations involving heavy gun fire from the enemy, over pressure and debris from ordnance, and the stress that comes from working on your brothers after they have been seriously injured is a testament to the man he was. Shurer was directly responsible for saving his teammates' lives, continually treating the wounded with limited medical supplies while under heavy fire.
Shurer's dedication to his country, family, and fellow teammates was evident throughout his life. Ford recalled how even after Shurer's terminal diagnosis, he "balanced [it all], you know, giving back to the Regiment and America […] by telling his story and being a true Medal of Honor recipient and continue to serve in that capacity while he managed his cancer, chemo treatments, and family, […] knowing that he was going to die."
Shurer was awarded the Medal of Honor in October 2018. "Not a single American died in that brutal battle thanks in great measure to Ron's heroic actions," President Donald Trump said during the ceremony.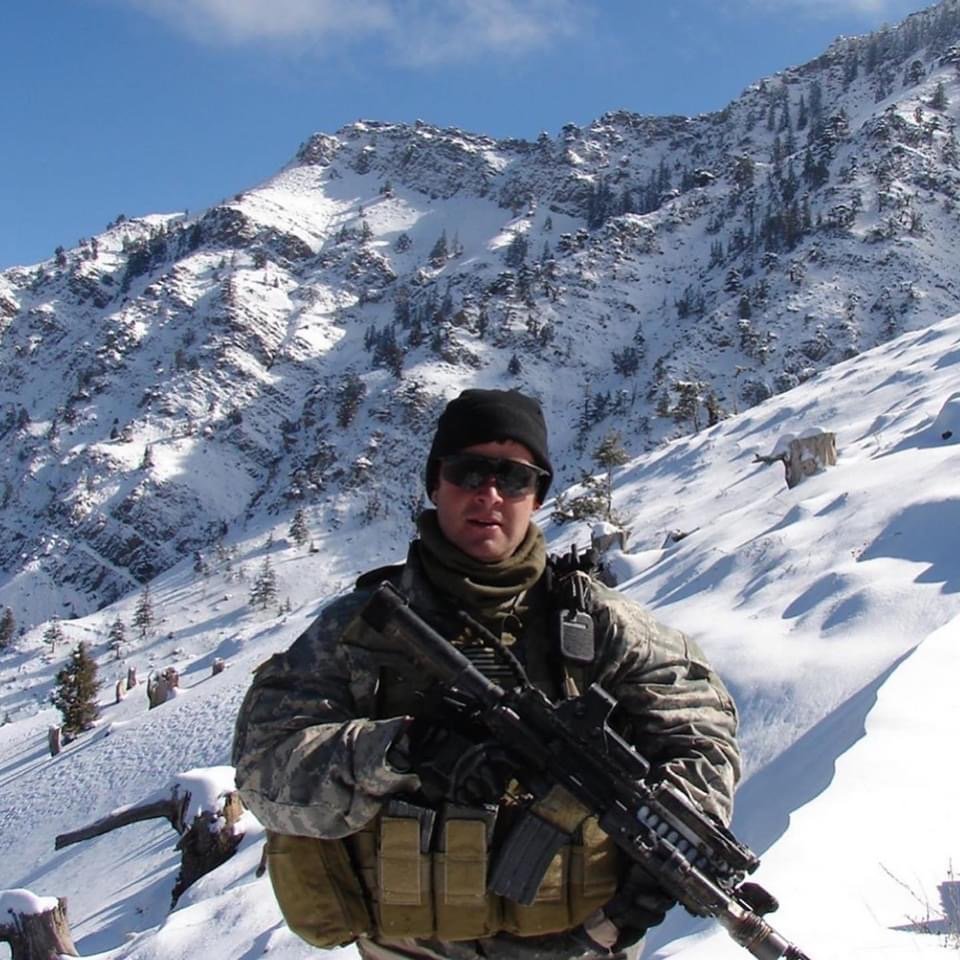 Shurer's legend will live on through the stories told by his brothers-in-arms, his wife, and his two sons. In addition to appearances he made as a Medal of Honor recipient, Shurer was an advocate for veterans issues, particularly the correlation between cancer and Special Operations Forces.
"The highlight of it all, I think, is that who Ron was — a guy that literally kind of gave everything he could for other people — literally until he couldn't anymore," Willaims said.
Ford and Williams agreed that Shurer came up against his cancer diagnosis with the same mindset he carried into battle. The odds were stacked against him, but without hesitation, he aggressively pushed forward toward the objective, never giving up.