Not everyone catches a bullet on the battlefield. Sometimes death waits until the fight is over, hides in your luggage, bums a ride with you, sits idle and watches, and finds you at home. Depression, post-traumatic stress disorder, isolation and dissolution are just some of the issues veterans face when returning home after service — and John Mahshie understands this all too well. Mahshie is the head of the Veterans Healing Farm (VHF), and his volunteers are helping him grow as much donatable produce and flowers as his 10 acres can yield — but things weren't always this way.
Before the farm, Mahshie had been enlisted in the US Air Force. A mechanic and a member of the Honor Guard, his job in the military was once burgeoning with purpose and organized by clear objectives. After leaving the service, he was confronted with the isolation that has become a symptom endemic of modern Western culture. With a lack of purpose and a dearth of meaningful relationships, Mahshie found himself face to face with the psychological trauma that many veterans find upon transitioning back into civilian life.
Confused and depressed, Mahshie found relief on a service mission in Mexico. He discovered it in the most unlikely of places — a small patch of earth behind a church that he was helping transform into a garden. It was in the dirt that he found solace, in the nurturing of life that he found peace, in growth that he found purpose.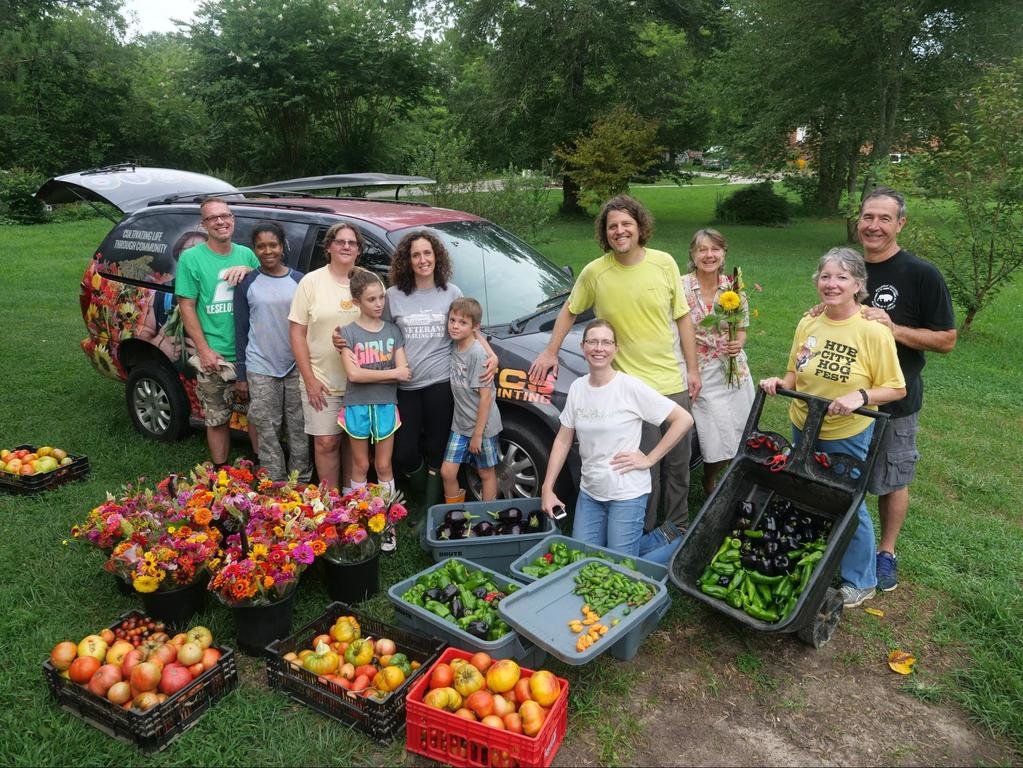 Fast forward to present day and John and Nicole Mahshie are a dedicated duo with a drove of volunteers helping them keep their nonprofit afloat. They've just had their third child, but a family is not the only thing they're raising. The crops they produce are varied and multitudinous.
"We grow just about everything that can grow in Henderson County, (North Carolina)," Mahshie told me during a rare afternoon break from the fields. "Healthy, fresh, nutritious food. Heirloom-variety tomatoes, kale and lettuce, hops."
The farm also grows great rows of herbs, as well as dozens of different varieties of flowers.
The purpose of the farm, however, is not only to grow produce. In fact, the horticulture ideals that Mahshie espouses are almost secondary to the nature of the project. Predominantly, the farm is not a farm at all, but a place of healing, one in which veterans — both healthy and disabled — can find support and meaning after leaving the military. The farm operates in a strange liminality. It's a middle-ground between the service and everyday living, one that allows veterans to find solace in work by learning new skills relating to agriculture, as well as fostering a deep sense of community with other volunteers.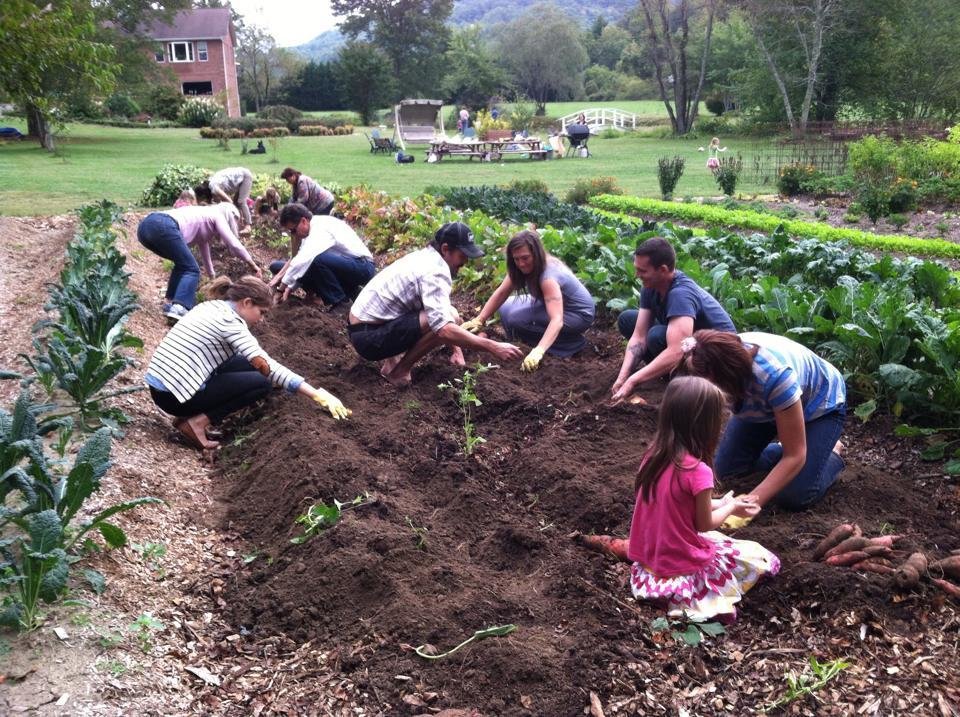 "We wanted to create a space where vets are exposed to what are essentially new missions. We work on building tight-knit communities, similar to that in the military," Mahshie said.
Aside from the therapy that is provided through work, the farm also hosts community events — potluck dinners and camping retreats — with the aim of bringing people closer together.
"We want to use these workshops to not only help people develop new skills, but to help them overcome any psychological scars they might have," Manshie said, and then he paused. "If I could help stop one person from picking up that gun and putting it to their head, then it's all been worth it."
The Veterans Healing Farm is staffed mostly by volunteers who partake in planting and harvesting the crops and flowers, feeding the animals — including horses used for equine therapy — and expanding the various programs. These programs are centered around core principles of holistic education, personal empowerment, and building interpersonal relationships, with the aim of developing anyone who contributes. The returns are not only satisfying for the soul but are beneficial for the immediate community. The VA produce donation, for example, sees food and bouquets of flowers grown on the VHF regularly delivered to local VA hospitals for veterans and their caregivers, free of charge.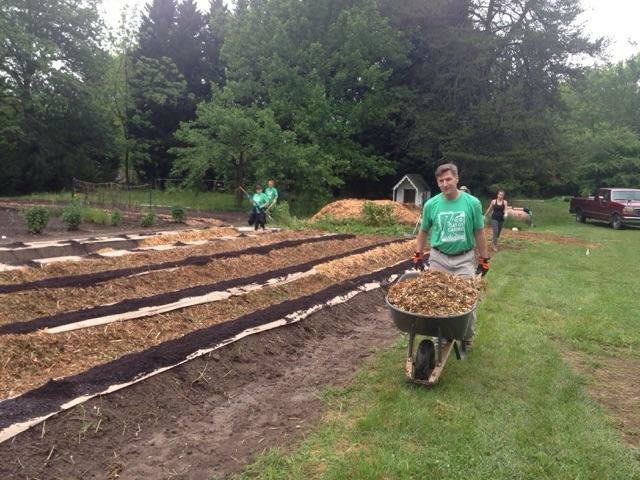 Another program, the Permatribe Farm Community, is designed around building and fostering micro-communities of like-minded individuals. The idea is that participants work together on the farm, sharing the responsibilities of its upkeep. Mahshie explains that people are allowed access to as much of the grown produce as they like, with the goal of creating an atmosphere of self-empowerment and self-worth.
"We want people in our communities to ask, 'How are you?' and really care about your response," he said.
It's come a long way, considering that the farm has only been operating since 2013. And while the pictures show a thriving farm and lively community, the VHF came dangerously close to closing down after being hit by a series of flash foods in May of 2018 that destroyed much of the crops — including the American Flag Garden, a 380-foot plot regaled in the stars and stripes.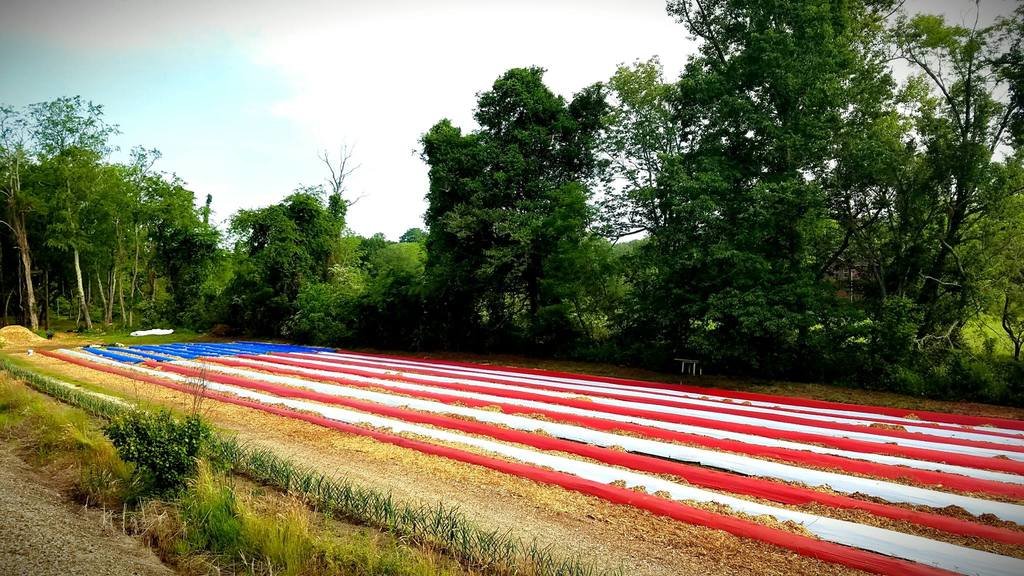 But the floods were bizarrely serendipitous. Before them, Mahshie told me, he had three different mentors telling him to abandon the project. As a nonprofit, it would be impossible to continue to fund the farm, and donations just weren't flowing in fast enough. It was only after the flash floods that the immediate community saw the importance of Mahshie's vision and banded together to help him rebuild the farm. Now, while the farm is still reeling from the damage, they're on track to ensure that the produce donations and Mahshie's programs and workshops continue.
The Veterans Healing Farm is more than just a plot of land, it's an experiment of community, of people sticking together to support one another against the backdrop of a nation largely divided. While still in its nascent stages, the farm in Hendersonville is the first step in what Mahshie hopes will become a nationwide system of similar establishments — a cell network of farms sharing all of their knowledge. His goal is to make everything learned while building the VHF available online free of charge, so that others might replicate it in an open-source fashion. This includes livestreaming workshops with the use of new technology, such as virtual reality, to give any veteran or civilian who is interested in participating or establishing their own program the means to do so, while circumnavigating all the hurdles and mistakes that Mahshie made along the way.
It's not just about veterans or farming or healing. It's about all of it, about paying it forward, sweating, talking, crying, and offering a hand to anyone who needs it.