A New Year's Day tradition that connects an Air Force B-2 unit with the Rose Bowl game continued this morning, but with a little more personal connection than usual.
In what has become an annual tradition for the 393rd Bomb Squadron at Whiteman Air Force Base, Missouri, the unit sent a B-2 bomber to buzz the Tournament of Roses Parade in Pasadena, California, just outside of Los Angeles. The parade kicks off a slate of New Year's Day events that culminates in Saturday night's Rose Bowl, which this year features Ohio State and the University of Utah.
For one of the pilots on the sortie, it was a third-generation trip to the Southern California game.
Capt. Kyle Cassady is a B-2 instructor pilot with the 393rd and was scheduled for the flyby mission. His father and grandfather both played for Ohio State, and each won a Rose Bowl game during their football career at the school.
Cassady's grandfather, Howard "Hopalong" Cassady, is one of the school's most famous players. He won the Heisman Trophy in 1955. His 1954 team won the 1955 Rose Bowl, 20-7, over the University of Southern California, earning a split national championship with UCLA. Those two teams could have met on the field to settle the title, but UCLA was not eligible for the game due to a "no-repeat" rule, having played in it the year before.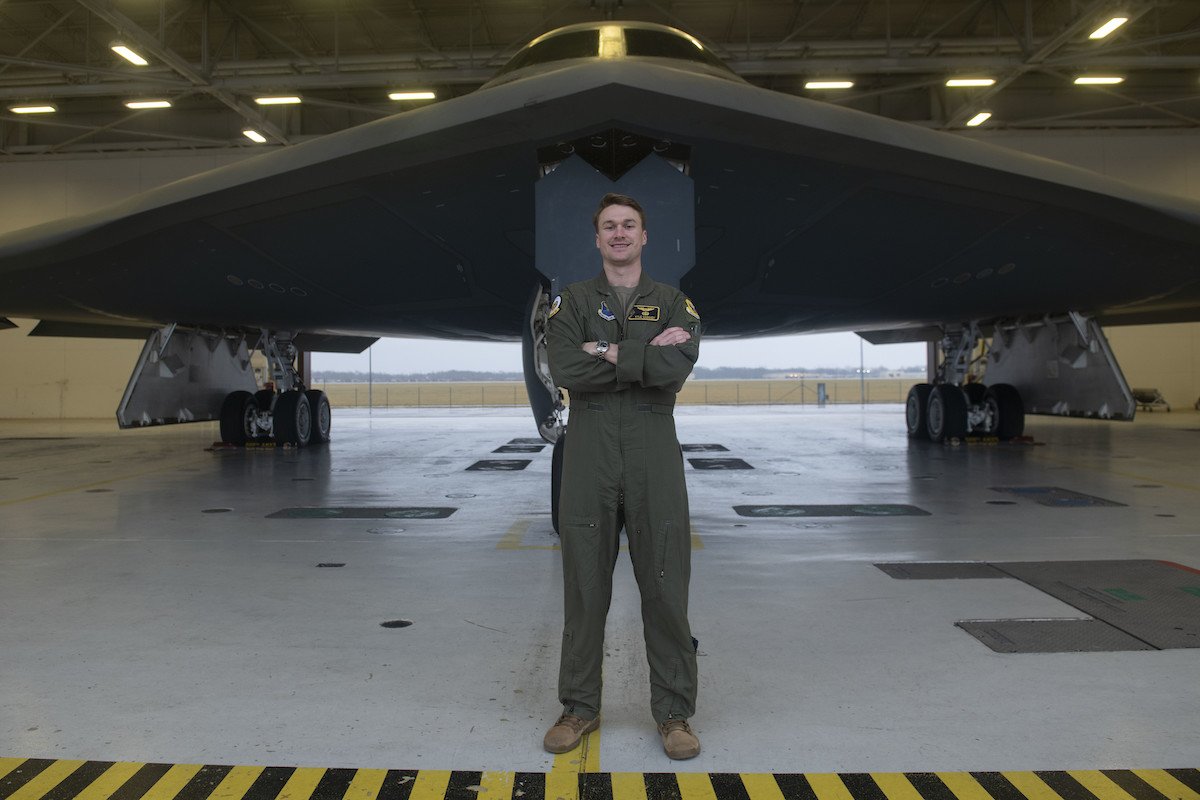 That rule was gone by the time Craig Cassady — Howard's son and, eventually, Kyle's father — arrived at Ohio State as a defensive back in 1972. All four of Cassady's teams at Ohio State went to the Rose Bowl, winning one. Craig Cassady, in his single year as a starter, picked off three passes in a win against rival Michigan State and made another interception that sealed a win against rival Michigan.
Kyle Cassady grew up near the campus in Columbus, Ohio, but instead went to college at the Air Force Academy, graduating in 2014.
Utah qualified for the game by winning the Pac-12 championship, and Ohio State was picked after Michigan, the Big Ten champion, was elevated to the sport's playoffs.
Pictures of the B-2 flying over the parade were posted to social media soon after the flyover, though it was unclear if Cassady was at the controls (several B-2s made the trip). Either way, it was not the first time that Cassady buzzed the Buckeyes.
Read Next: