The United States should consider building more permanent bases in Eastern Europe following Russia's invasion of Ukraine and rotate troops through the new posts, the nation's highest-ranking military officer told lawmakers Tuesday, April 5.
Chairman of the Joint Chiefs of Staff Gen. Mark Milley and Defense Secretary Lloyd Austin were testifying before the House Armed Services Committee on the proposed 2023 defense budget, but much of the hearing focused on the Russian invasion of Ukraine and what the US could do to aid Ukraine and protect NATO allies.
"I think actual presence is always a good deterrent," Milley said.
In Milley's proposed scenario, troops would cycle through the bases so allied countries would "get the effect of permanent presence of forces," without requiring individual soldiers to be permanently stationed for years at a time. Rotational forces would also save the Defense Department the cost of family moves, housing, schools, and other expenses, Milley said.
Milley suggested the bases could be funded by other countries, including Poland, Romania, and the Baltic states. Estonia, Latvia, and Lithuania were once part of the Soviet Union, declaring their independence in the early 1990s. The nations have long worried about Russian aggression and called for reinforcements.
"A lot of our allies […] are very, very willing to establish permanent bases," Milley said. "They'll build them, they'll pay for them."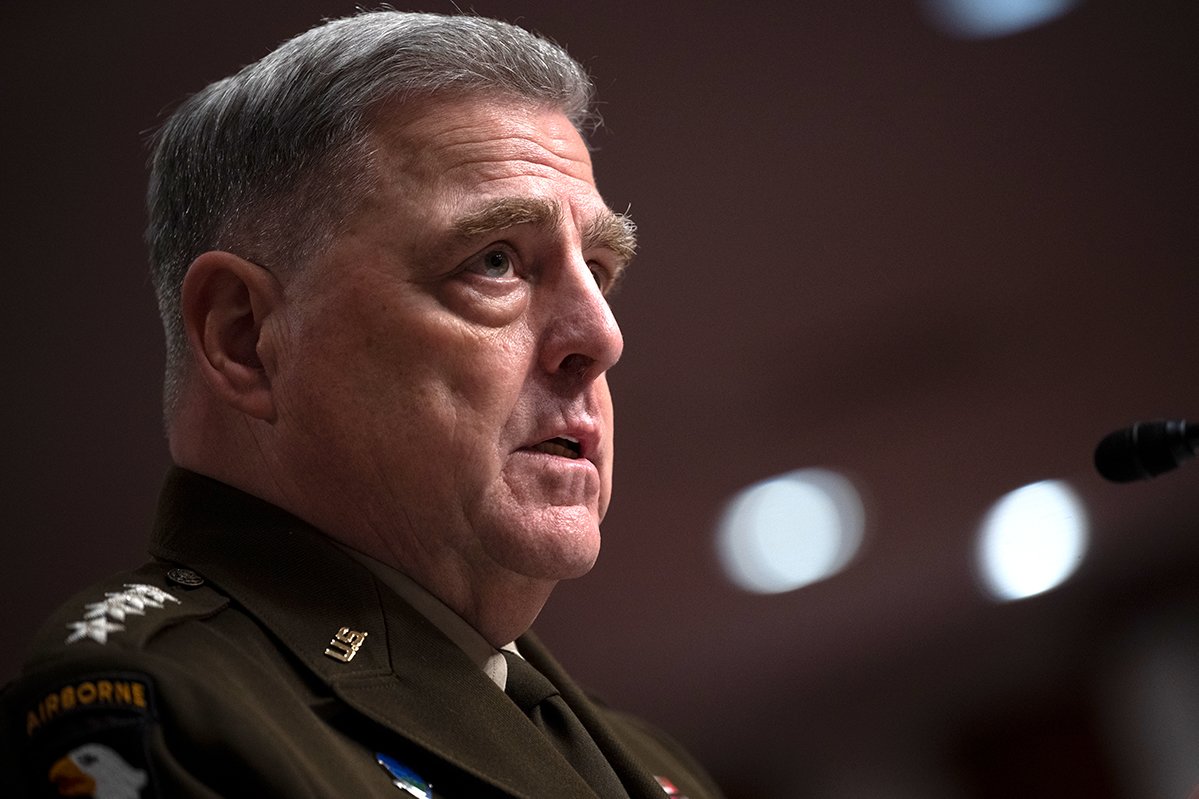 Around 100,000 American service members are currently deployed across Europe, mainly in Germany, Poland, Italy, and the United Kingdom, according to Axios. That's the most US troops deployed to Europe since 2005, but still well below historical peaks in 1957, when more than 450,000 Americans were deployed to Europe in the first Cold War buildup.
US and European defense leaders are likely to discuss the prospect of permanent bases — and possibly announce a decision — during a June NATO summit, Austin said.
During the hearing, lawmakers also asked whether Moscow's demands that the US and NATO remove troops and arms from the nations bordering Russia signaled that the current conflict was larger than Russia and Ukraine.
"I do think this is a very protracted conflict, and I think it's at least measured in years," Milley said. "I think that NATO, the United States, Ukraine, and all of the allies and partners that are supporting Ukraine are going to be involved in this for quite some time."
On Monday, a senior US defense official said some Russian forces appeared to be moving away from Kyiv and Chernihiv and repositioning themselves in Belarus. The Pentagon believes those units will be refitted, resupplied, and potentially reinforced with additional manpower before being sent back into Ukraine, likely to the Donbas region.
Austin said Tuesday that the US continued to provide anti-aircraft and anti-armor weapons to Ukrainian forces. The Pentagon is working to send both Switchblade 300 and 600 drones to Ukraine as quickly as possible, he said.
Read Next: