When many of us hear the phrase "Route Irish," we are taken back to Baghdad, Iraq.
Convoys lining up at Check Point 12 of the Green Zone. Convoy Commanders waiting outside their vehicle, listening for signs of attack on the previous convoy. The Buffalo IED-clearing vehicle returning in the gate with new explosion damage.
Like horses racing out of the gate at the Kentucky Derby, our convoy departs. Coming over the bridge, we notice individuals on rooftops "flipping" pigeons to signal to staged insurgents that a convoy was coming. We merged onto the main highway and watched for any glint from the minaret. The Up-Gunner on the rear convoy advised of a possible creeper breaking from the pack of local vehicles as the convoy accelerates and gains spacing.
The next few miles become an orchestrated movement of vehicles clumsily dodging new IED holes and looking out for pop shots from the heavily damaged buildings.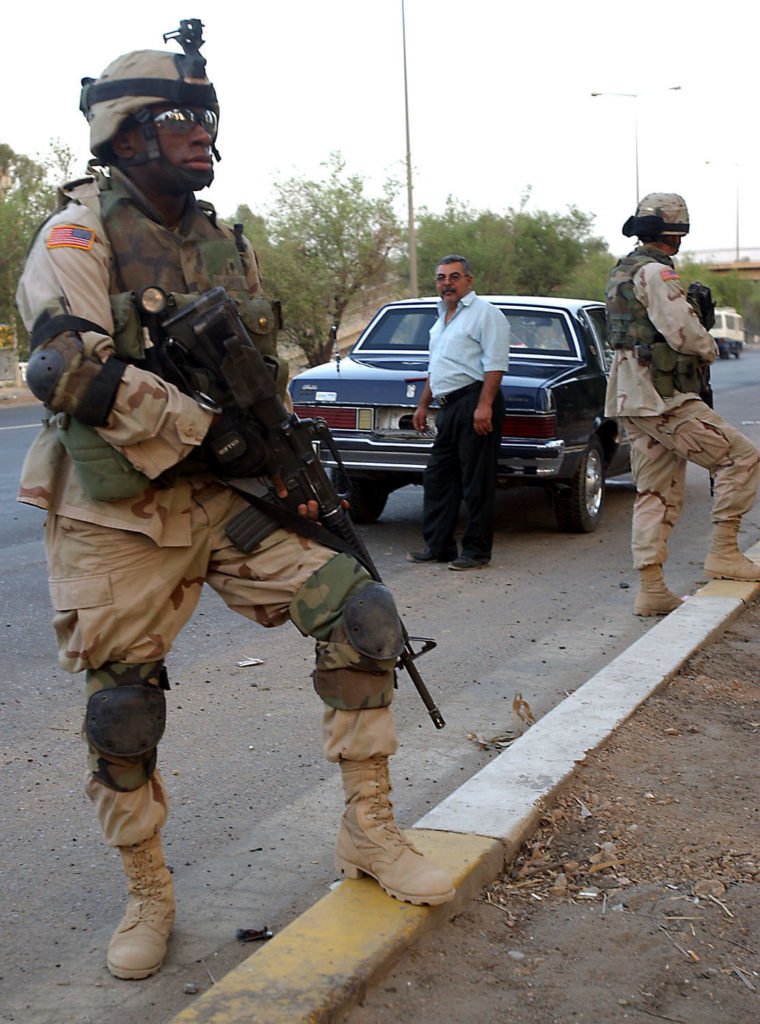 As you near the gate of the Baghdad International Airport and see the statue of the winged flying Iraqi, you know the last hurdle is to speed by the unsearched local national vehicles and then you're home free. That is, until you turn around and do the routine in reverse. Just another day running Route Irish, afterall.
For many years, Main Supply Route (MSR) Irish was deemed "the most deadly road in the world" and bridged the Baghdad International Airport and the International Green Zone. Without a reasonable alternative route, all military movements between the airport and Green Zone had to travel the MSR Irish. During some months of 2004 and 2005, casualties averaged one U.S. or Coalition troop per day. This stretch of road was not a massive span, covering only 7.5 miles, but military commanders decided nightly to relinquish security on this highly important portion of highway.
For a short time, 10th Mountain Division assigned an entire battalion for 24/7 security but left troops to be the constant target of suicide attacks. Other than Humvee convoys, the U.S. military had specially designed buses called Rhinos. During one attack, a 250-pound vehicle-borne suicide bomber detonated against one of these buses, leaving a crater 7 feet wide and 2 feet deep. Occupants inside the bus experienced only minor injuries.
No two trips down Route Irish were ever the same, and you could always count on some excitement.
The Route Irish cocktail is a salute to all who made the trek down this deadly highway and those who never returned. This St. Pat's Day, raise a glass with the Route Irish!