Runaway Alabama inmate Casey Cole White is in custody and the woman accused of freeing him, Lauderdale County Sheriff's Deputy Vicky White, is dead, apparently from a self-inflicted gunshot wound to the head during a police pursuit in Indiana.
"This is the press conference we've been talking about all week that we wanted to call," said Lauderdale County Sheriff Rick Singleton Monday evening. "I knew we would catch him. It was just a matter of time."
Casey White surrendered following a vehicle pursuit in Evansville, Indiana.
Deputy White was transported to the hospital, where she died Monday, May 9, after 8 p.m. She was 56.
"His first words were: 'Help my wife. She just shot herself in the head and I didn't do it,'" US Marshals Service's Gulf Coast Regional Task Force Chief Inspector and Commander Chad Hunt told Coffee or Die Magazine.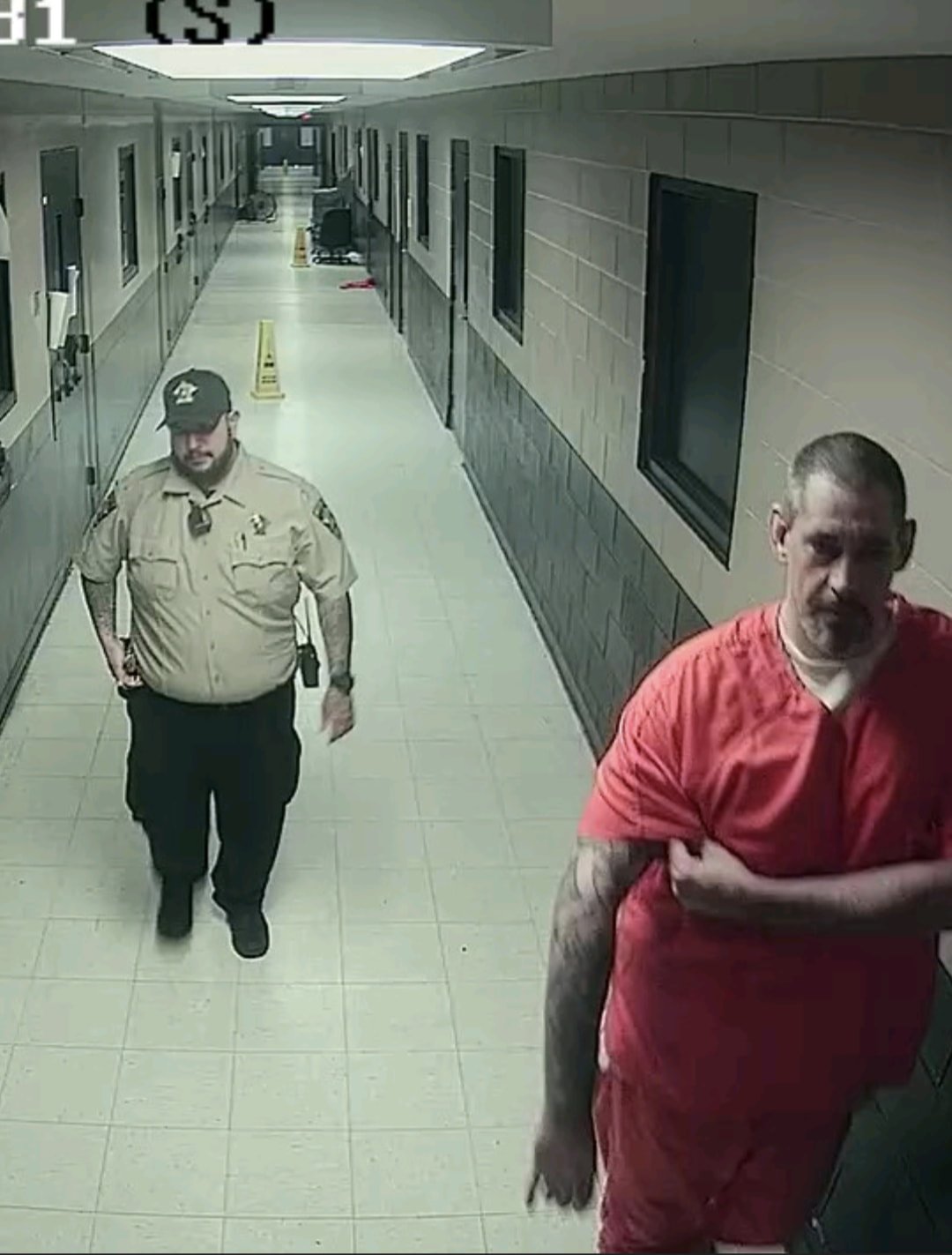 As far as the US Marshals Service is concerned, the pair were never married, Hunt said.
The US Marshals Service task force began tailing them Monday on Highway 4, south of St. George Road in Evansville. That's about 219 miles north of Florence, Alabama, from where they'd fled 11 days earlier.
The breakthrough apparently came from a Hoosier car wash manager who spotted Casey White driving a Ford F150 pickup truck earlier in the week. Deputy White was the passenger, but they abandoned the vehicle and the manager had it towed.
He was convinced he saw the fugitives. He contacted the US Marshals Service task force, and agents realized the inmate and the deputy were holed up in southwestern Indiana.
"Once we confirmed that it was him, we just started scouring the area," Hunt said.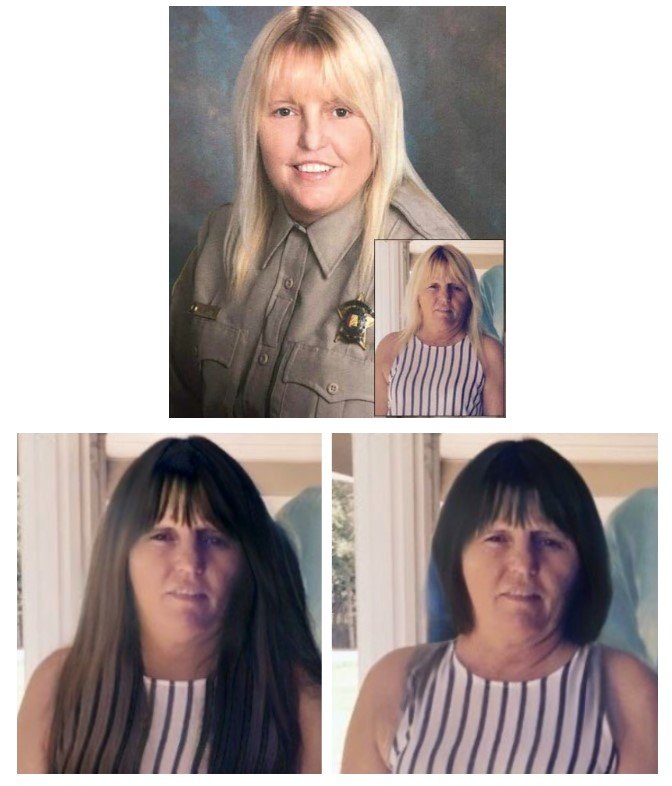 After knocking on doors, agents found the person who sold the inmate the truck. Then they learned the fugitives were now in a pewter-colored Cadillac sedan.
"What this was was just seriously ground pounding, good old-fashioned police work," Hunt said. "Sometimes you just gotta go old school on it, and that's what we had to do on this case."
The US Marshals Service staked out the Motel 41 in Evansville. Hunt said the couple had paid in cash for a two-week stay.
Hunt said a news release on the pair went out Monday before 3 p.m. in Indiana.
"We believe that they saw it and knew that they had to get out of town because they then knew that we knew they were in Evansville," Hunt said. "They came out pretty quick."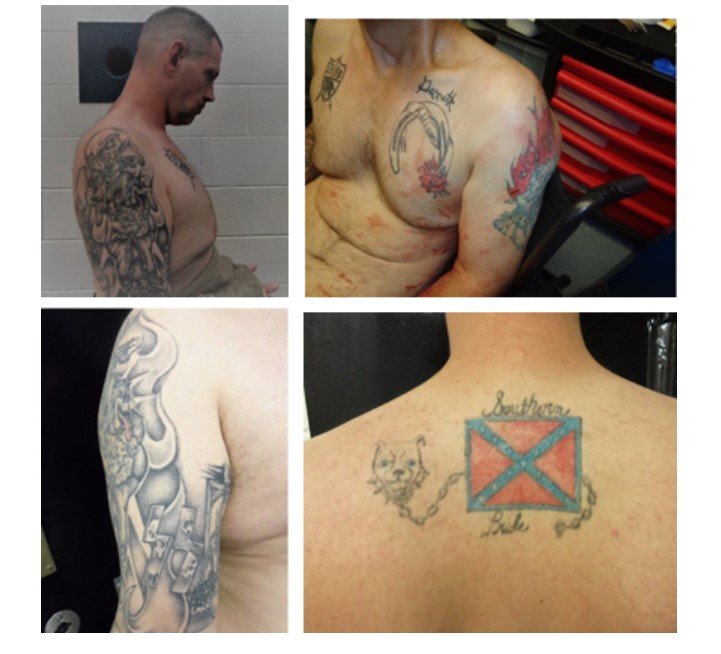 Hunt said Deputy White left the motel wearing a wig on Monday. The inmate hopped into the driver's seat. The US Marshals Service task force asked police vehicles to initiate a traffic stop on the Cadillac.
"The pursuit was on," Hunt said, and he estimated it lasted about 15 minutes.
Then the Cadillac slid off an embankment and flipped on its side. Authorities believe Deputy White shot herself in the head during the pursuit.
Inmate White surrendered, while Deputy White was transported to the hospital. Her autopsy is slated for 5 p.m. Tuesday in Indiana's Vanderburgh County.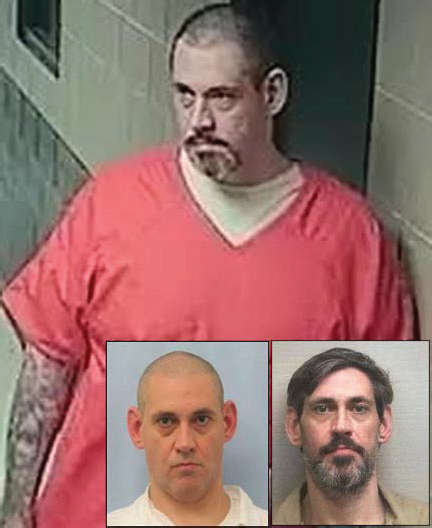 As far as a motive for Deputy White's decision to spring a man charged with capital murder, Hunt said, "We'll never know. We will never know."
"It ended the way that we knew it would," Singleton told reporters. "They are in custody."
Inmate White will be returned to Lauderdale County for arraignment, the sheriff said.
"We got a dangerous man off the street today," Singleton said. "He is never gonna see the light of day again."
This is a breaking story and Coffee or Die Magazine will continue to update it.
Read Next: Feds: Dallas Drug Dealer Slammed Luxury Vehicle Into Cop Car