Russian authorities are scrambling to control the narrative of the war in Ukraine, and are setting their sights on social media platforms. Russian media gatekeeper, Roskomnadzor, made Instagram the latest victim in the Kremlin's sweeping censorship movement over the past couple of months.
Citing a recent change in the hate speech policy of Meta Platforms (the parent company of brands such as Facebook, Instagram and WhatsApp), Russian authorities have shut down Instagram domestically as of midnight Sunday. This denies access to over 80 million users according to a poston Twitter by Adam Mosseri, the head of Instagram.
The temporary policy change was revealed in internal emails seen by Reuters late last week. It will allow for users in some countries to call for violence against Russian troops within the context of the invasion of Ukraine. At the time, moderators were also allowing users in those select countries–Armenia, Azerbaijan, Estonia, Georgia, Hungary, Latvia, Lithuania, Poland, Romania, Russia, Slovakia, and Ukraine– to call for the death of Russian President Vladimir Putin or Belarusian President Alexander Lukashenko. Meta, however, has since walked back that part of the policy change as of Monday morning.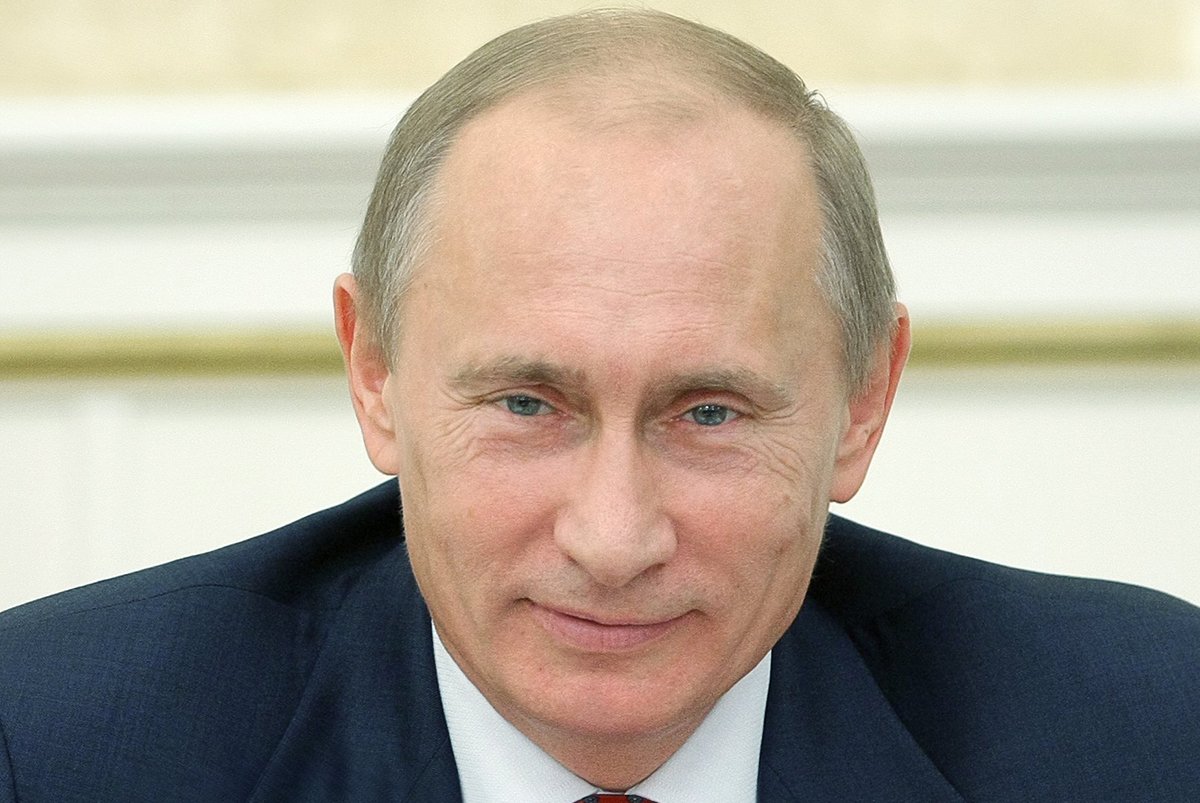 "As a result of the Russian invasion of Ukraine we have temporarily made allowances for forms of political expression that would normally violate our rules like violent speech such as 'death to the Russian invaders," a Meta spokesperson said.
Russian authorities are calling Meta's policy a breach of international law and are seeking to brand Meta an "extremist organization." This is all part of funneling the average Russian back to the state narrative that the situation in Ukraine is not an "attack," not an "invasion," not a "war." Use of such language, and reports deemed "fake" or "unreliable" on Russia's involvement in Ukraine, are now punishable by up 15 years in prison, per a bill quickly pushed through Russian parliament and signed by Putin March 4. That legislation also banned Facebook and Twitter in Russia.
With already-flimsy justifications for their crackdowns as of late, Meta's new policy was more than enough for Moscow to spin as being a threat to the state:
"We need to ensure the psychological health of citizens, especially children and adolescents, to protect them from harassment and insults online," Roskomnadzor's statement read.
It should be noted that Meta's spokesperson also made clear last week in their statement that "credible calls for violence against Russian civilians" would still not be permitted.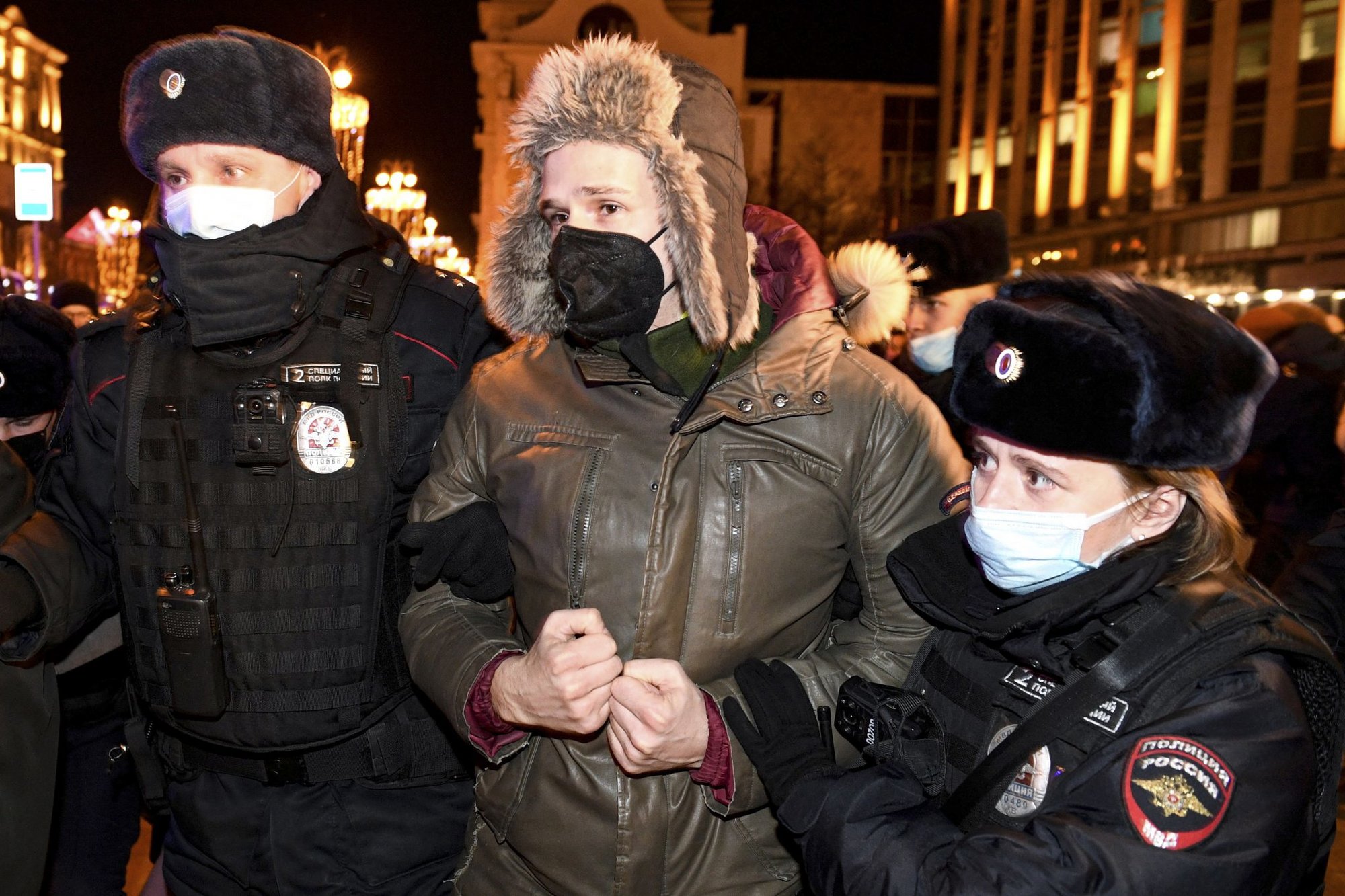 The Instagram ban's timing, a full week after that of Facebook and Twitter, is interesting. Roskomnadzor sent out the notice to users late on Friday, just hours after political prisoner and opposition leader Alexei Navalny used Instagram as his medium, calling for further protests of the war to take place this Sunday in cities across Russia. OVD, a Russian Humanitarian rights group, reported another 745 demonstrators were detained on Sunday, bringing the total number of those imprisoned for protesting the war to over 14,900.
Traditional forms of media still inform a majority of Russia, which is why the Kremlin has pulled the plug on any outlet that is not adhering to state-sanctioned coverage on Ukraine. Dissenting domestic outlets such as Echo of Moscow, Mediazona and Radio Svobada have all been silenced, and many journalists have fled the country for fear of incarceration. International outlets viewed as a voice of the West have suffered the same fate. The Russian-language version of the BBC, U.S. government-funded Voice of America and Radio Free Europe/ Radio Liberty, Germany's Deutsche Welle and Latvia's Meduza have all had blocks imposed upon them.
All of this being said, social media is surging in terms of influence, especially (and not particularly surprisingly) among its younger population. It is no coincidence that a majority of those who no longer support Putin and are protesting his war are also of a generation so young that it doesn't remember the days before the breakup of the Soviet Union. It is also no coincidence that the Russian government has been looking for excuses to ban these platforms.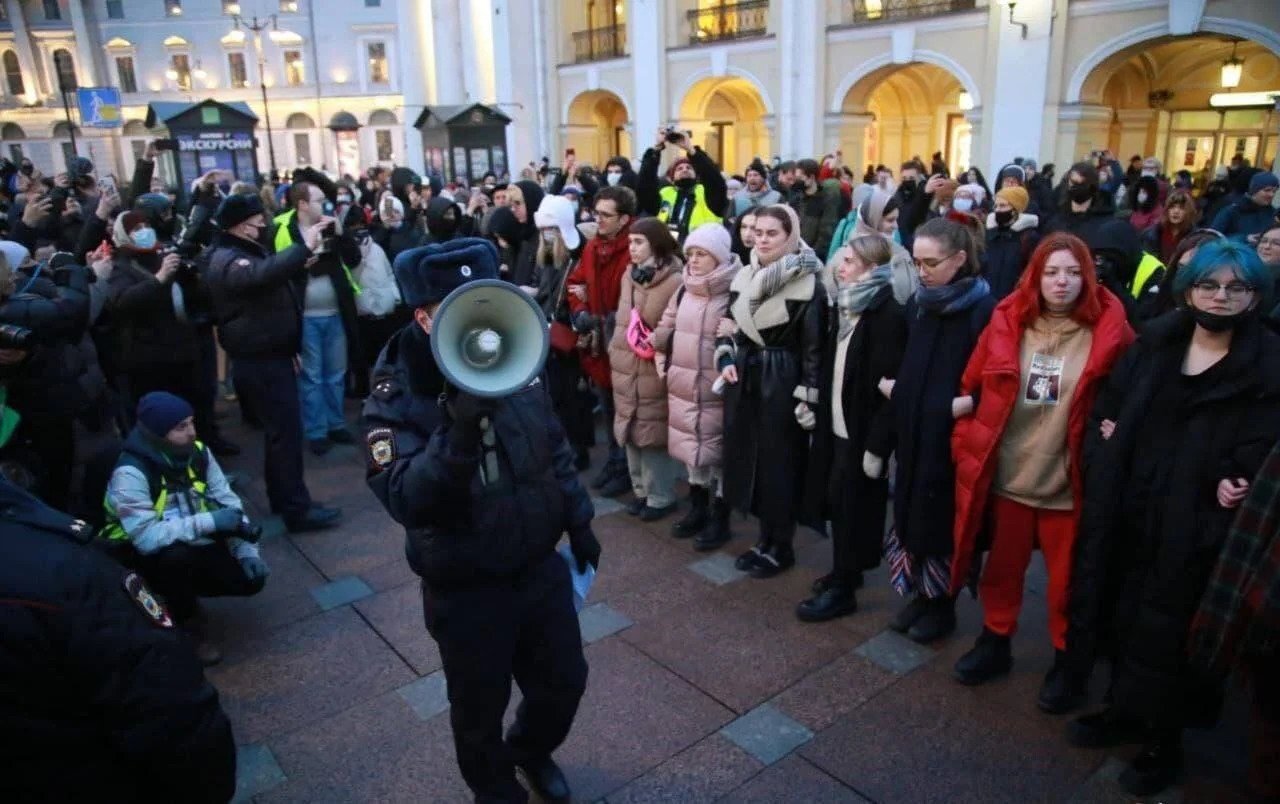 Though the channels through which reliable information can still reach Russians are getting narrower, they do still exist. YouTube, as well as messaging apps like WhatApp and Telegram are still available. Many Russians are simply finding ways around the government-imposed blocks of Facebook, Twitter and Instagram. Demand for VPNs (Virtual Private Networks) rose 668% from the week prior to the invasion to March 3 (before any censorship legislation had passed), and has spiked to a high of 2088% since. This could mean trust of state media is not very high, and that there is a desire for truth in Russia, despite all of the Kremlin's propaganda efforts.
Regardless of exactly how many Russians are still trusting their government, the recent actions from the Kremlin suggest they are getting more and more desperate to control information in a world that makes it harder and harder to do so.
This article was originally published on Sandboxx News. Follow Sandboxx News on Instagram.
Read Next: Brent Renaud, Journalist Killed Near Kyiv, Is First American Killed in Ukraine Conflict