KYIV, Ukraine — Protests are gathering momentum in Belarus, challenging the legitimacy of the reelection of President Alexander Lukashenko, a de facto dictator who has ruled over the post-Soviet country for 26 years. Those protests, along with the attendant possibility that Moscow may intervene in Belarus in an attempt to reestablish authority over its former Soviet-era vassal, are further rattling the already shaky security situation in Eastern Europe — a region that has remained on edge ever since Russia's 2014 invasion of Ukraine.
Ukraine's Western pivot was set in motion by a 2014 pro-democratic revolution. Consequently, Belarus remains Russia's last bastion of borderland buffer between its territory and NATO's eastern edge. Moreover, a successful pro-democratic revolution in Belarus, which would set the country on a Western trajectory similar to Ukraine's, could potentially add fuel to simmering domestic discontent with President Vladimir Putin across Russia.
"Just as with Ukraine, Russia is considered likely to intervene if it seemed to Moscow there was a danger of 'losing' Belarus to the West," Keir Giles, senior fellow for the Russia and Eurasia program at the Chatham House think tank in the United Kingdom, wrote on Thursday.
"The presence of Russian forces in Belarus — along with the air and missile forces they could be expected to bring with them — would substantially alter the security situation for a wide area of central Europe," Giles wrote.
Nationwide protests erupted in Belarus after Sunday's presidential election in which the 65-year-old Lukashenko claims to have taken more than 80% of the vote. Protesters say the election was rigged. The leading opposition candidate, Svetlana Tikhanovskaya, has fled to neighboring Lithuania, citing concerns for her children's safety.
Lukashenko rules Belarus with an iron grip. The country's state security service is still called the KGB — and its contemporary methods live up to its Soviet namesake's sordid heritage. Lukashenko has condemned the protesters as "people with a criminal record" and the "unemployed." He has also blamed the unrest on foreign intervention from neighboring countries.
"You are being used, and our children are being used, as cannon fodder," Lukashenko said in a televised statement. "Aggression against the country has already started."
Amid widespread reports of police brutality and state-sponsored torture against protesters and journalists, the US and the EU, along with other international organizations, have called Lukashenko's electoral victory illegitimate.
"We want the people in Belarus to have the freedoms that they're demanding," US Secretary of State Mike Pompeo said Wednesday during a joint press conference in Prague with Czech Prime Minister Andrej Babiš. Pompeo also said Washington is considering ending oil shipments to Belarus.
In a Monday phone call to congratulate Lukashenko on his victory, Russian President Vladimir Putin pressed for the embattled Belarusian strongman to reconsider longstanding, stalled plans for integration with Russia into a unified supranational state called the "Union of Belarus and Russia."
"I hope your state activity will facilitate mutually beneficial Russian-Belarusian relations in all areas, deepen cooperation within the Union State, and build up integration processes," Putin said in the message to Lukashenko, multiple news outlets reported.
Belarus and Russia first signed a treaty establishing the so-called Commonwealth of Belarus and Russia in 1996. The next year the treaty was amended, and the supranational state was renamed the Union of Belarus and Russia. Despite persistent pressure from Moscow, Lukashenko has long resisted the Russian unification proposal.
Many experts say that Putin's congratulatory message to Lukashenko this week signals the Russian president's intention to revive the project as part of a larger bid to curb Western influence in a geographic region that Moscow considers to be its rightful "sphere of influence."
"Putin does not want the restoration of the Soviet Union, nor a Tsarist Empire 2.0, but he does not recognize the 1991 post-Soviet settlement as final," wrote the authors of a 2019 Pentagon white paper on Russia's strategic intentions.
According to that report: "To the Kremlin, those are merely lines on a Communist map. Putin's acceptance of Ukrainian statehood is conditional at best, and the same can be said for his take on Belarus; Minsk's efforts to distance their country from Moscow's tentacles are doomed to fail in extremis."
For his part, Lukashenko may now reconsider his long-standing resistance to Putin's entreaties in exchange for Russian help in stifling the burgeoning challenge to his rule.
The two countries already comprise a common defense bloc. In September 2017, tens of thousands of Russian troops massed in Belarus for the so-called Zapad (West) military exercises. At the time, some analysts warned the large exercise could be a pretext for a Kremlin gambit to permanently stage more soldiers closer to NATO's eastern flank. In his congratulatory message to Lukashenko this week, Putin also pushed for Belarus to deepen its military ties with Russia.
"If the situation in Belarus becomes more unstable and unpredictable, assertive Russian action could aim to assert control by different possible means — either propping up Lukashenko as a paper-thin proxy for Russian power, or installing a different, more compliant leadership as a pretense at legitimacy," Chatham House's Giles wrote.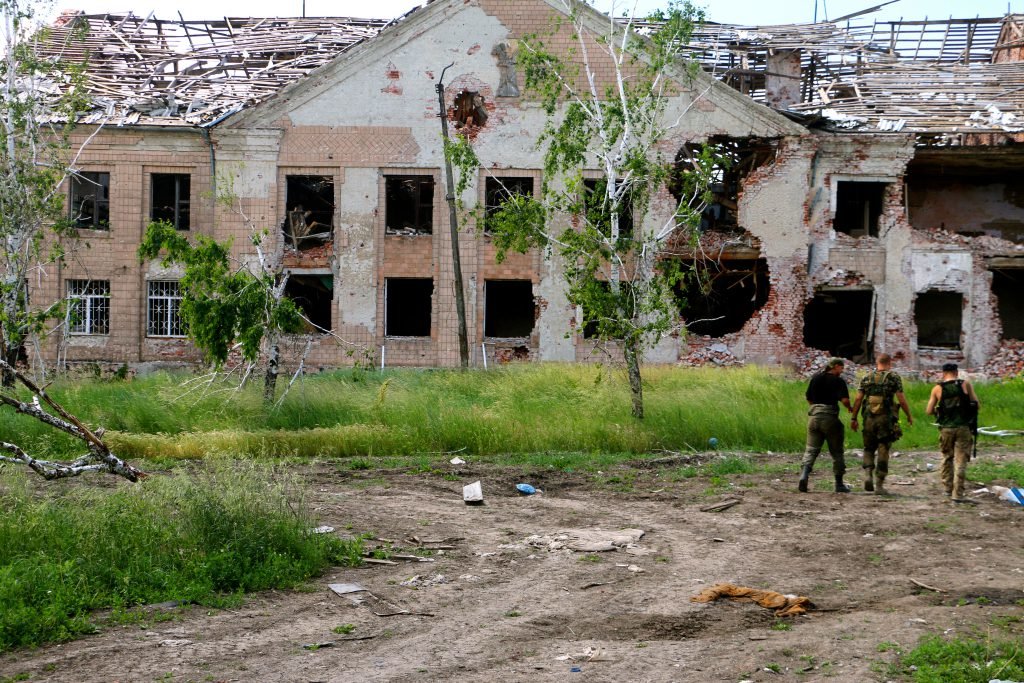 Fault Lines
Russia's 2014 invasion of Ukraine rattled NATO's three Baltic members of Latvia, Lithuania, and Estonia — as well as neighboring Poland. Collectively, these countries treat Russian military aggression as an existential threat.
Russian military brinksmanship across Eastern Europe has further heightened tensions — those acts include the buzzing of NATO ships and aircraft by Russian warplanes, as well as subversive propaganda campaigns and cyberattacks to stir separatism among minority Russian populations in the region.
NATO's easternmost members (three of which border Belarus) are already building up their militaries to defend against the Russian threat. The turmoil in Belarus also comes amid an eastbound reorientation of the center of gravity of US military forces in Europe, underscoring the existential security concerns about Russian aggression shared by NATO's easternmost members.
The US has plans to draw down its forces in Germany, moving some to Poland in addition to new rotational deployments in the Black Sea region. Thus, Russian overlordship over Belarus would narrow the geographic buffer between NATO and Russian military forces — a potentially destabilizing development for the region, some experts and officials warn.
"The geopolitical landscape appears perfect for Putin to either expand his sphere of influence or intervene to keep a weak client state such as Belarus in the fold," Michael Bociurkiw, a former spokesman for the Organization for Security and Cooperation in Europe, wrote Thursday for CNN. "Alarm bells should be going off in Western capitals."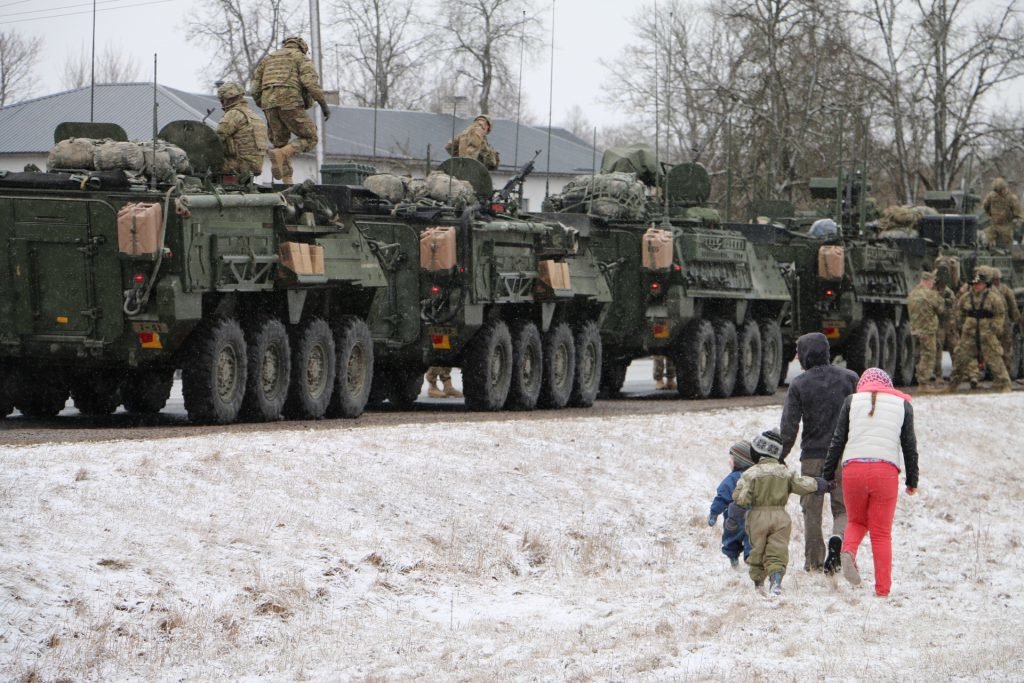 The Organization for Security and Cooperation in Europe, or OSCE, is the multinational body responsible for monitoring the cease fire in eastern Ukraine.
Belarus shares borders with the three NATO countries of Latvia, Lithuania, and Poland. The Belarusian capital of Minsk is a little more than 100 miles from Vilnius, the capital of Lithuania. Moreover, Belarusian territory abuts a key piece of European real estate that is essential to the defense of NATO's Baltic states.
During the Cold War, NATO planners considered the Fulda Gap — a lowland corridor northeast of Frankfurt, Germany — to be the most likely route for a Soviet tank invasion of West Germany. Today, NATO's eyes are on the Suwalki Gap — a 60-mile-wide land corridor connecting Poland to Lithuania. The only land connection between NATO's three Baltic countries and the rest of the alliance is bordered to the west by Russia's Kaliningrad exclave and to the east by Belarus.
Many military experts say the Suwalki Gap is the most likely target for a hypothetical Russian invasion of the Baltics — a move that would effectively seal off the Baltics from any overland reinforcements by NATO forces staged elsewhere in the region.
A conventional NATO counteroffensive to liberate the Baltics from a Russian land invasion could take weeks to mobilize and deploy. Thus, for their part, US special operations have been training to rapidly deploy and wage a covert resistance war alongside the Baltic region's indigenous territorial defense forces.
Territorial defense forces comprise a gamut of irregular, volunteer military forces in the three Baltic countries of Estonia, Latvia, and Lithuania. They range from the Latvian National Guard (which falls under the Latvian regular military's chain of command, as the US National Guard does) to Estonia's Defense League, a civilian paramilitary group that holds weekend training events for its 25,400 volunteers to learn partisan warfare.
A 2016 report by the Rand Corp., a US think tank, concluded that Russian forces could invade to the edge of Estonia's capital of Talinn or the Latvian capital of Riga in 36 to 60 hours.
"As currently postured, NATO cannot successfully defend the territory of its most exposed members," the report said.
Following the July 2016 NATO summit in Warsaw, the alliance began rotating four battalion-sized, combat-ready battle groups throughout the Baltic region. Yet, some military experts say NATO's rotating deployments are only "tripwire forces," incapable of repelling a Russian invasion. Their presence is presumably meant to deter Russia from an attack due to the risk of spurring NATO to defend its forward units.
Due to the Russian threat, NATO's Baltic members have all increased their military budgets since 2014. Yet, with their regular forces still overpowered by opposing Russian forces in the region, the national defense plans of the Baltic countries call for the general mobilization of their societies to mount a war of resistance should Russia invade.
The legacy of World War II paramilitary units runs deep in the Baltic states and Poland, where citizens fought back against both Nazi and Red Army invaders. Reflecting the resistance mindset, the ranks of territorial defense forces in NATO's Baltic countries have swelled since Russia's military intervention in Ukraine in 2014.
In Lithuania, conscription has been reinstated, and the government issued a guerrilla warfare manual for the country's 3 million citizens. Out of an overall population of 1.3 million, Estonia's standing army comprises about 6,000 troops, while its Defense League — a civilian paramilitary force — includes roughly 25,400 volunteers.
Latvia's "comprehensive defense" plan includes security laws to make it easier to carry out a general mobilization of all citizens in the event of an invasion, as well as to bolster "social resiliency" to endure the hardships of a resistance war.
"While Putin does not consciously seek major war in Europe, the possibility of that breaking out on the fringes of the former Soviet Union are rising, not falling," wrote the author's of the 2019 Pentagon report on Russia's strategic intentions.
The Ukrainian Angle
Belarusian territory abuts the northern border of Ukraine — a post-Soviet country that has been locked in a low-intensity land war with Russia since 2014.
Despite multiple cease fires, the war in Ukraine's eastern Donbas region is ongoing and has killed some 14,000 people. Amid the backdrop of those ongoing hostilities, a Russian move into Belarus could spur a defensive reaction from Ukraine, possibly prompting the movement of troops nearer to its northern border, some experts warn.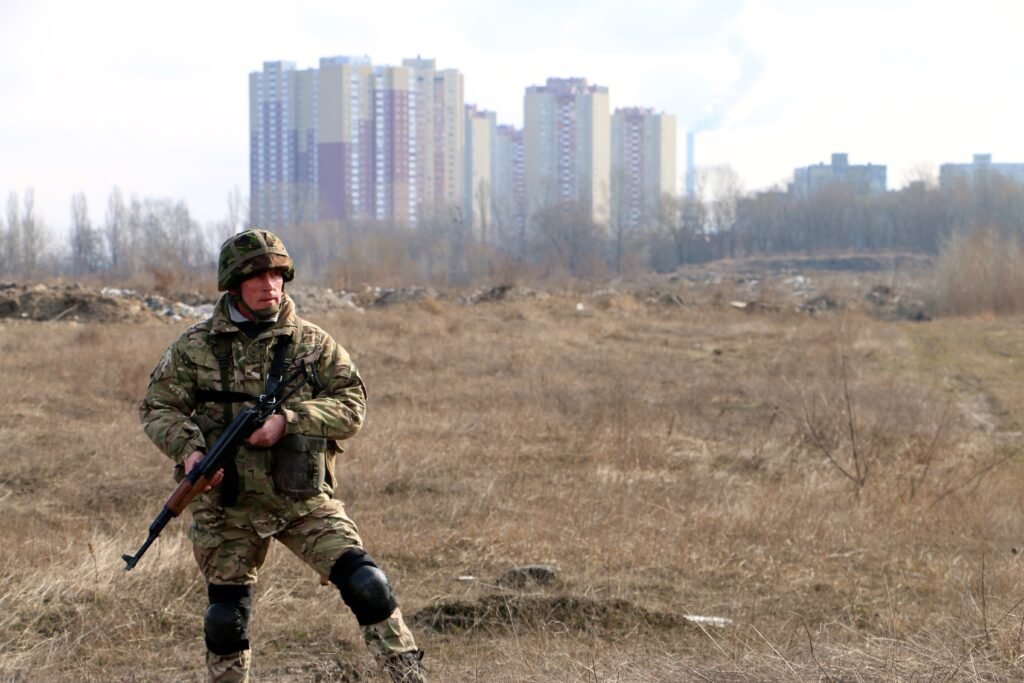 "The Ukrainians are very concerned. They think the Russians' game plan is take over Belarus, roll tanks up to the border with Ukraine, and then max pressure on Ukraine from the North and East," Timothy Ash, a London-based emerging markets expert focusing on Ukraine and Eastern Europe, told Ukraine Business News.
As of this article's publication on Friday there has been no deployment of Ukrainian military forces toward the country's northern border with Belarus. Ukraine's military remains largely tied down along a roughly 250-mile-long front line in the country's eastern Donbas region.
According to multiple military sources and civilian experts, Ukraine's armed forces have about 40,000 personnel currently deployed to the eastern war zone. Those forces comprise some 10 army brigades, in addition to air defense units, aviation units, and support personnel.
Beyond the Donbas war zone, Ukraine's armed forces are generally positioned in anticipation of a Russian amphibious assault from the south, in the direction of the Black Sea or the Sea of Azov. On Friday, Ukraine's military held drills in its southern region comprising the use of tactical missiles and multiple-launch rocket systems.
"Everything is well sealed," Ukrainian National Security and Defense Council Secretary Oleksiy Danilov said of Ukraine's southern defenses during a recent television interview.
"But we understand who could unleash a war with us — this is the Russian Federation. It is a big mistake to underestimate its strength," Danilov said.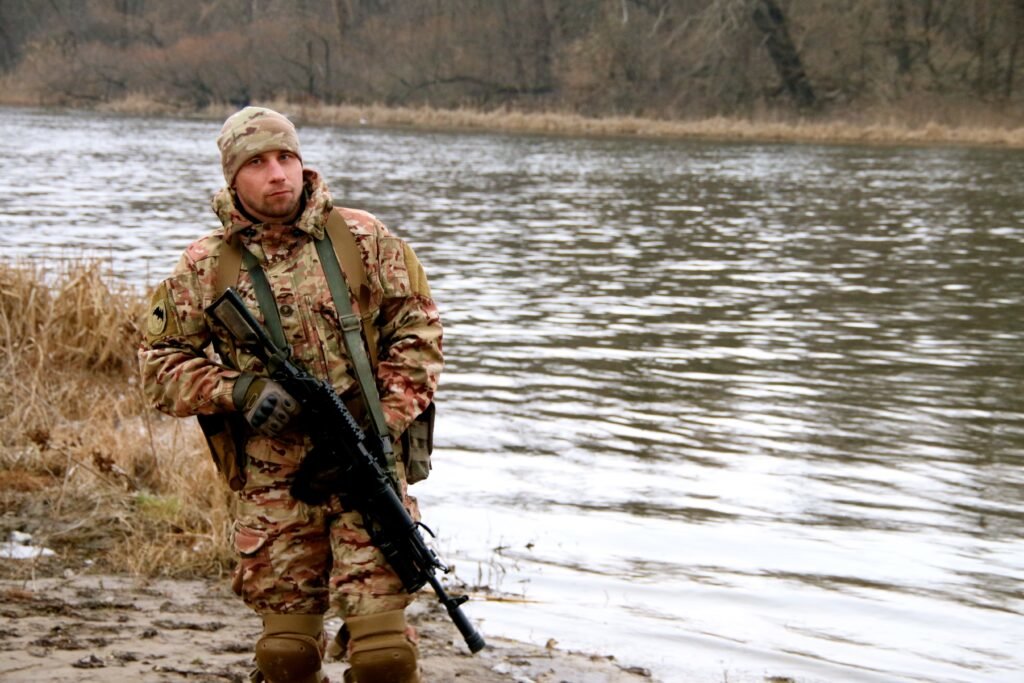 Some Ukrainian military experts also doubt the feasibility of a Russian takeover of Belarus, even along the lines of the political unification for which Putin has been pushing.
"I don't believe in overt Russian military intervention in Belarus — to effectively occupy almost 10 million people would require Russia to engage the majority of its land formations," said Mykola Bielieskov, research fellow at the National Institute for Strategic Studies, a Ukrainian think tank.
"For Russia, [intervening in Belarus] would leave no reserves for other contingencies," Bielieskov told Coffee or Die. "And now there is a separate Belarusian identity. They perceive themselves as a separate nation. So occupation against popular sentiments would be a disaster in the end."
Yet, should Lukashenko ultimately concede to Putin's entreaties and unify with Russia, "Ukraine would be forced to rapidly re-orient its defense posture to face a new threat from the north," Giles wrote in the Chatham House essay.
Stay Tuned
Lukashenko has reverted to brute force to maintain his grip on power. Yet, the protests have not relented.
On Wednesday, workers and medics went on strike across Belarus, further ratcheting up pressure on Lukashenko. Neighboring Lithuania has opened its borders to Belarusians fleeing their country due to "humanitarian" reasons. Lithuanian Prime Minister Saulius Skvernelis said his country is preparing for a flood of refugees, as well as "tensions" on the border with Belarus.
According to the Belarusian opposition's channel on Telegram, nationwide protests are planned for this Sunday.
"Sunday is the day of the largest, exceptionally peaceful march in the history of Belarus…Let us remember all those who have suffered in the struggle for freedom," the announcement said.
"The Belarus turmoil is yet another opportunity for Putin, and if history is any indication, then he will act decisively while the world is distracted," Bociurkiw wrote Thursday.