KYIV, Ukraine — Recent news reports that a Russian military spy agency paid the Taliban to kill U.S. soldiers in Afghanistan marks an extraordinarily brazen escalation of Moscow's hybrid war against the U.S. and the West.
Yet many experts also say that this latest revelation does not mark a sea change when it comes to Russia's endgame in Afghanistan. Rather, the news, if true, underscores Russia's long-term goal to limit American influence in the embattled country, as well as the Central Asian region more broadly, under the pretext of a counterterrorism campaign.
"Moscow recognizes that no outside power can hope to pacify Afghanistan and so is using the war there as a way of testing and undercutting American resolve and thus weakening U.S. influence," said Paul Goble, who served as special adviser on Soviet nationality issues and Baltic affairs to Secretary of State James Baker during the presidency of George H.W. Bush.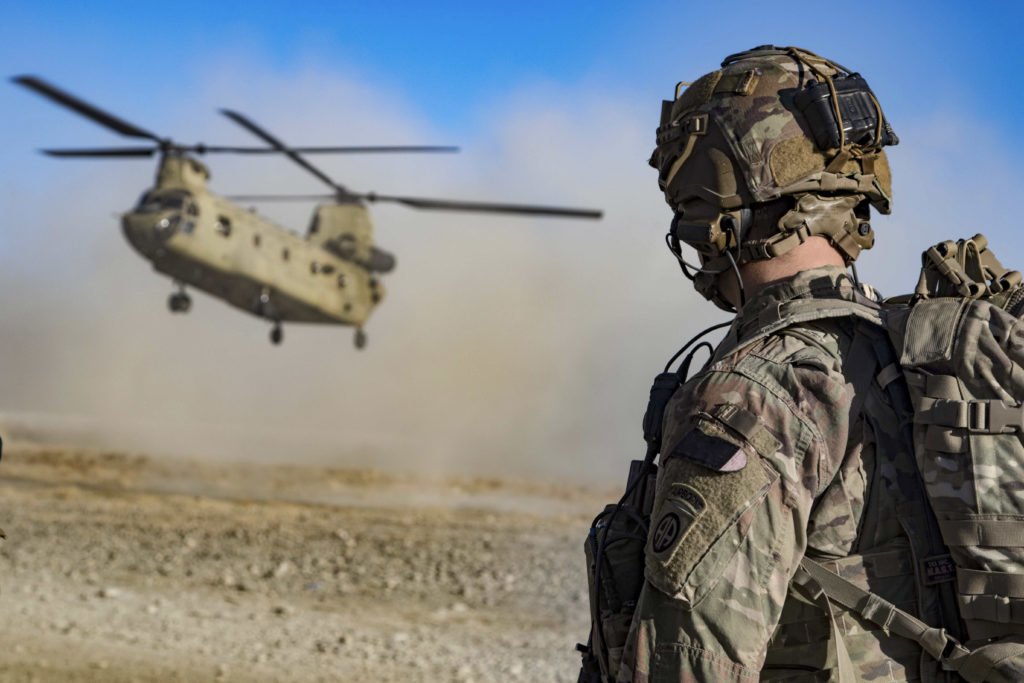 America and allies ousted the Taliban from power after invading Afghanistan on Oct. 7, 2001, weeks after the 9/11 terrorist attacks. Yet the Islamist militants have waged a dogged insurgency over the past 18 years, operating from redoubts in both Afghanistan and Pakistan, leading the U.S. to seek a peace settlement rather than outright victory as a way to successfully exit the conflict.
Today, America is in the midst of a phased drawdown in Afghanistan, according to a deal with the Taliban hashed out in February. President Donald Trump has said he wants to pull all U.S. troops out of the country by this year. U.S. military officials, however, have suggested leaving a residual force of some 1,500 to 5,000 personnel to conduct counterterrorism operations and bolster the Afghan government.
Russia was initially supportive of the U.S.-led campaign in Afghanistan, providing valuable intelligence as well as help in securing U.S. basing rights in Uzbekistan and Kyrgyzstan — both former Soviet states over which Moscow still holds significant sway.
However, that relationship changed around 2013, when Russia began supporting the Taliban with intelligence — and ultimately weapons. Around that same time, Russia also ramped up its declared opposition to the NATO coalition's war effort.
"[Russia's] cynical dalliance with the Taliban is about their belief that we — the U.S. and our allies — will eventually depart," said Peter Zwack, a retired U.S. Army brigadier general who currently serves as the senior Russia-Eurasian fellow at the Institute for National Security Studies at the National Defense University.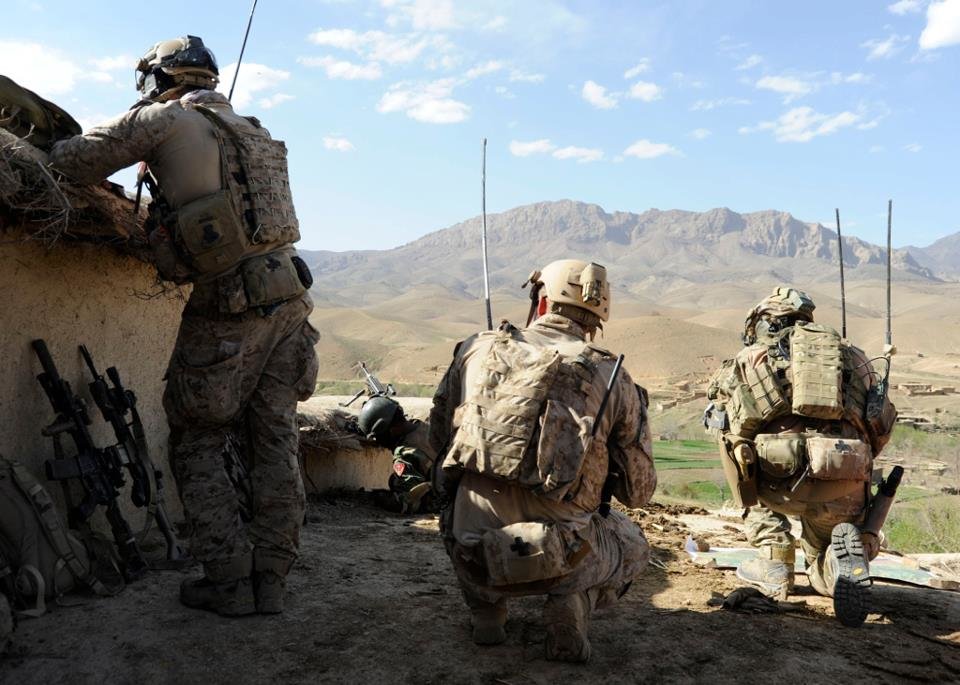 Russia's about-face in its Afghanistan policy happened in tandem with two historically significant events, which occurred in 2013 and 2014: the rise of the Islamic State and Ukraine's revolution.
Ukraine's 2014 "Revolution of Dignity" was a grassroots, pro-democratic revolution that ousted the country's Russia-backed president, Viktor Yanukovych. However, Moscow blamed the U.S. for inciting what it called a "CIA-sponsored coup" in the post-Soviet country.
After Yanukovych's ouster in early 2014, Russian troops seized Ukraine's Crimean territory and then invaded the country's eastern Donbas region. More than six years later, the erstwhile Soviet allies remain locked in a low-intensity land war in the Donbas, and Crimea remains under Russian occupation.
In 2014, the United States and the European Union levied punitive economic sanctions on Moscow for its aggression in Ukraine. Russia's relations with the West have subsequently hit a post-Cold War nadir. Russia, for its part, has since embarked on a hybrid warfare blitz against Western democracies, using, among other tactics, cyberwarfare and Soviet-style influence operations.
As relations with the U.S. have steadily worsened, Russia increasingly perceives American bases in Afghanistan as a dangerous springboard from which U.S. airpower could conceivably strike Russian targets in Central Asia. Thus, a complete U.S. withdrawal from Afghanistan would be a strategic home run for Moscow, according to some experts.
"If Moscow can push the U.S. to withdraw, it wins. Even if Russia doesn't 'win' on the ground," Goble told Coffee or Die.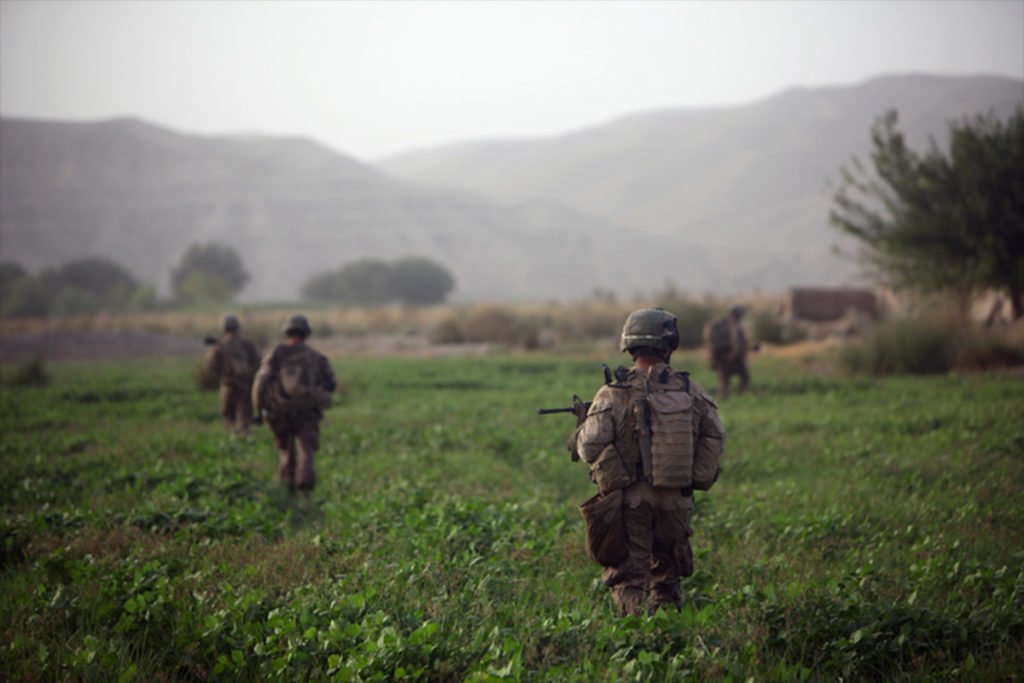 In 2014, around the time of Ukraine's revolution and the subsequent breakdown in Russia's relations with the West, the Islamic State terrorist army, known alternatively as ISIS, was on the march across the Middle East and had also begun building a presence in Afghanistan.
In turn, Moscow justified its support of the Taliban as a means to oppose the rise of ISIS. And, with the ISIS threat allegedly in mind, Russia's support for the Taliban has reportedly ratcheted up over the years. So, too, has Russia's opposition to the U.S.-led NATO coalition.
"For Russia, it's logical to balance different groups of militants in Afghanistan so they, the militants, have little time, money, and people to plot something against Russia," said Mykola Bielieskov, research fellow at the National Institute for Strategic Studies, a Ukrainian think tank.
"On the other hand, Afghanistan is a symbol that the U.S. is also not as powerful as it seemed back in 1990s in the unipolar moment when Russia was really weak," Bielieskov added. "And yes, it's good from the Russian point of view to have the U.S. bogged down in an indefinite war where it cannot prevail."
According to Moscow, the U.S.-led campaign has created a power vacuum that enabled ISIS to gain a foothold in Afghanistan. Russia has even spearheaded its own separate Afghanistan peace talks, including countries like China and Iran — and, notably, excluding the United States.
"Today, Russia has two objectives in Afghanistan. The first is to make everything that the U.S. and NATO does there as difficult as possible and make it look like the West has failed," said Luke Coffey, director of The Heritage Foundation's Foreign Policy Studies Center.
"The second is to use the threat of terrorism spilling over from Afghanistan into Central Asia as a way for Moscow to exert even more influence in the region," Coffey, who is a U.S. Army veteran of Afghanistan, told Coffee or Die.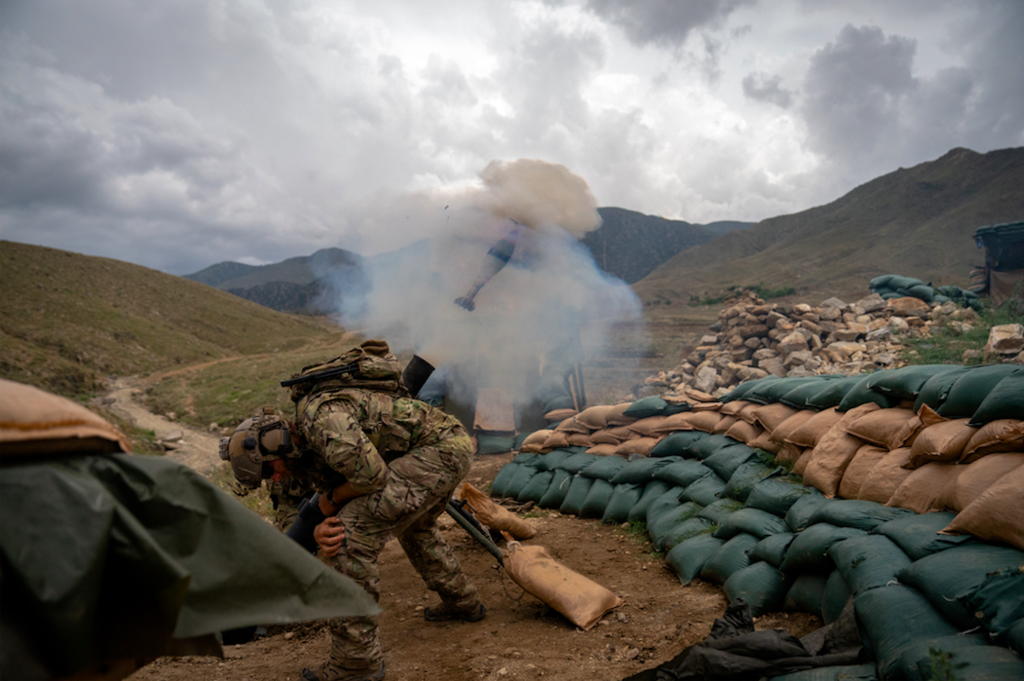 Many experts say Moscow wants to be a kingmaker in Afghanistan and, to that end, is backing the Taliban on the assumption that the Islamist militancy will take over power after a U.S. withdrawal.
The Soviet Union fought a bloody, decade-long war in Afghanistan in the 1980s. U.S.-backed mujahideen fighters exacted a lethal toll on Soviet troops. Ultimately, some 15,000 Soviet troops died in Afghanistan by the time the Kremlin pulled its forces out of the country in 1989. By 1994, the Taliban emerged as a force in Afghanistan. And by 2001, the radical Islamist militants had control over most of the country, excepting a pocket of northern territory.
"Remembering their own 1989 experience, therefore having a cold-bloodedly pragmatic relationship with the more local Taliban that they see as the primary inheritor of Afghanistan's space, will serve as a sort of firebreak against the spread of transnational jihadist terror into their vulnerable interests in primarily Sunni Central Asia, and by extension Southern Russia, including the Caucasus," Zwack, who served as senior U.S. defense attaché to the Russian Federation in Moscow, told Coffee or Die.
Zwack added that Russia's "visceral feelings" about America's presence in Afghanistan "seemingly transcends the fact that our U.S.-allied presence and support for the Afghan government helps tamp down this potential future threat."
Some experts also underscore the fact that Russia isn't looking to wield proxy dominion over Afghanistan — as the Soviet Union sought to achieve during the Cold War. Rather, Moscow simply wants to expedite America's withdrawal and have a voice in Afghanistan's affairs.
"I think [Russia's] goal is to see the U.S. withdraw, and maintain channels with the Taliban, but avert Afghanistan collapsing into a hotbed of instability that will affect Central Asia or Russia's southern regions," Michael Kofman, director of the Russia Studies Program at the CNA Corporation and a fellow at the Kennan Institute, told Coffee or Die.