KYIV, Ukraine — With US Air Force B-1B supersonic bombers in Norway for combat exercises, America's top general in Europe has warned about the threat posed by Russia to the US and its Western allies — a threat spanning from the Arctic to the Black Sea and across multiple combat domains.
"Russia remains an enduring existential threat to the United States and our European allies," Air Force Gen. Tod Wolters, commander of US European Command and NATO's supreme allied commander in Europe, said Wednesday.
"We're in an era of global power competition. Winning in this era is ensuring that global power competition does not become a global power war," Wolters told the Air Force Association's Aerospace Warfare Symposium during a virtual presentation. "Despite widespread international condemnation and continued economic sanctions, Russia engages in destabilizing and malign activities across the globe."
Russia's 2014 invasion of Ukraine spurred the US and the European Union to levy punitive economic sanctions on Moscow. Since then, relations between Russia and the West have hit a post-Cold War nadir. Russian warplanes have made provocative flybys of NATO ships and aircraft, and Moscow has deployed new military hardware to its Kaliningrad exclave, a territory nestled between the Baltic countries and Poland, which are all NATO members.
The Arctic, in particular, has recently emerged as a potential flashpoint between Moscow and the West.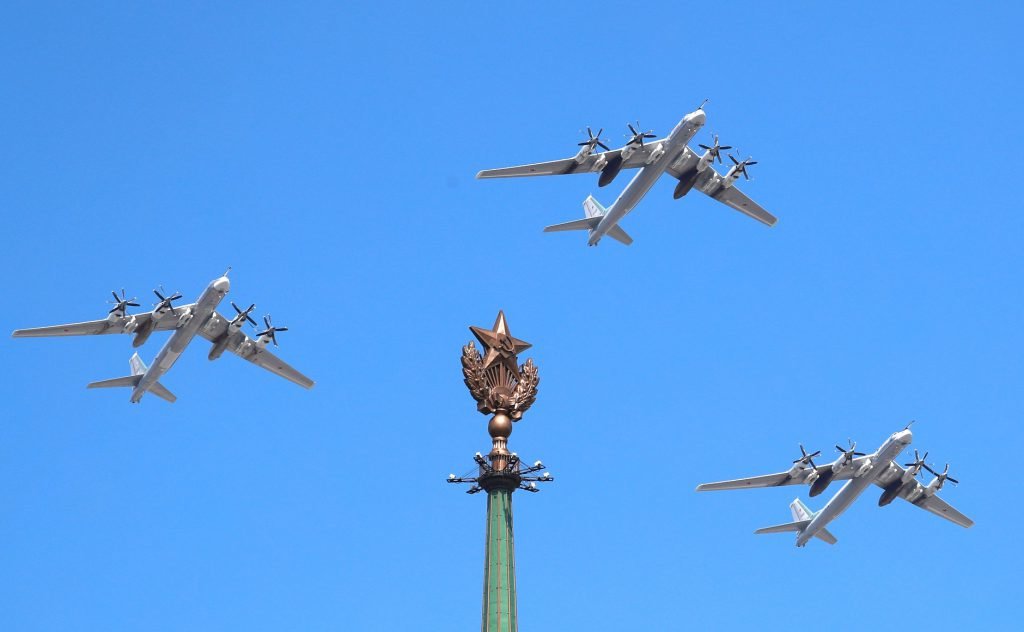 During the Cold War, Soviet submarines and naval vessels typically traversed a nautical chokepoint in the Atlantic Ocean called the GIUK gap — a passage named after the bordering coastal countries of Greenland, Iceland, and the United Kingdom. However, changing climate conditions have steadily eroded the extent of the Arctic ice cap, opening up hitherto unavailable nautical passages to the north of Greenland. New Russian icebreakers have also made these more northern passages more practical.
Today, with some 34 military installations in or near the Arctic, Russia has stood up a new Arctic Command. China, too, has set its sights on the Arctic region. Beijing's 2018 "Polar Silk Road" Arctic strategy declared China to be a "near-Arctic state" even though China's nearest territory to the Arctic is some 900 miles away.
In the Arctic, Russia and China continue "to militarize the region and seek to establish economic footholds to gain influence over regional governance," Wolters said.
He added: "The activities by Russia and China illustrate the importance for [European Command] to come together with our allies and partners to maintain a credible Arctic deterrence and ensure vital sea lines of communication remain open by securing the Greenland, Iceland and United Kingdom gap."
The current Air Force B-1B deployment to Norway — which comes as 1,000 US Marines are in the country to conduct extreme cold-weather training — underscores how the Arctic has become a geopolitical tinderbox for the world's trifecta of competing great powers. The headquarters of Russia's Northern Fleet in the port city of Severomorsk is situated along the Murmansk Fjord, less than 70 miles from the border with Norway.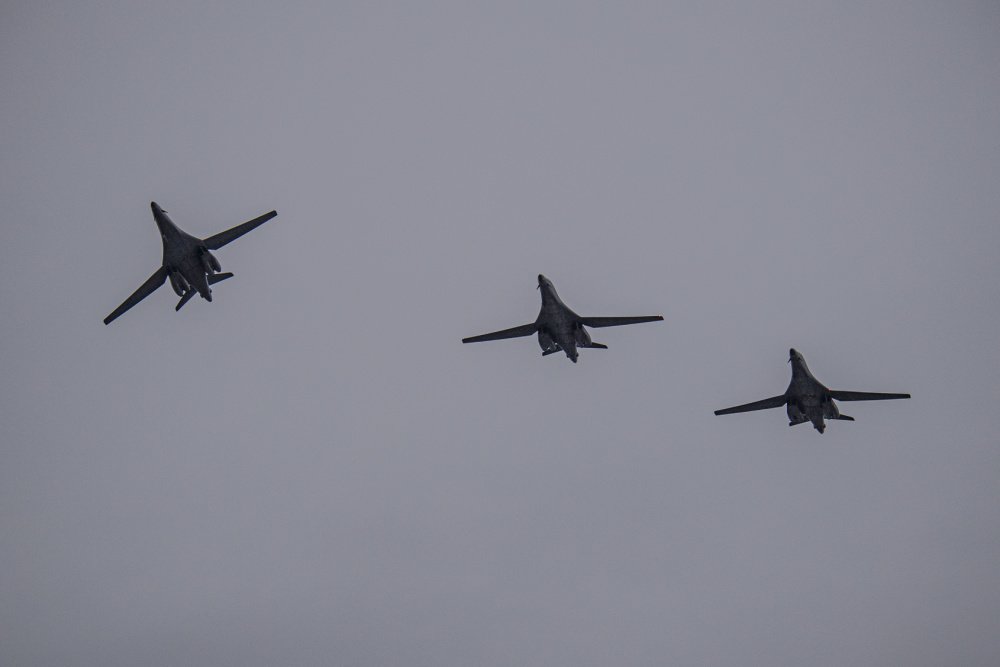 For its part, Moscow has been highly critical of the US bomber deployment to Norway, accusing Washington of overreacting to Russia's military activity in the Arctic.
"Have a look at what is going on in the media right now. It was reported that the Americans were involved in dropping bombs on the territory of Sweden with the use of their planes in Norway," Anatoly Antonov, Russia's ambassador to the US, said in a Wednesday interview with Russia's Zvezda TV channel. "And yet, we are saying that the Arctic and the zone of Arctic states is a zone of cooperation, peace, kindness and economic cooperation."
NATO is now rotating military forces and holding exercises across Eastern Europe at levels unseen since the Cold War. Mutual distrust is increasing — and so is the danger of an accidental conflict as NATO and Russian forces interact more often. Case in point: On Jan. 31 a Russian Su-24 Fencer warplane made a low flyby past the USS Donald Cook, an Arleigh Burke-class guided missile destroyer that was operating within international waters in the Black Sea.
"Our air forces in Europe play a critical role — as do all of our components in all domains — in demonstrating our collective resolve and readiness to deter our adversaries and sustain peace," Wolters said on Wednesday. "Beyond exercises, we conduct operations and other activities to compete, deter and prepare to respond to aggression, including presence in the Black Sea region."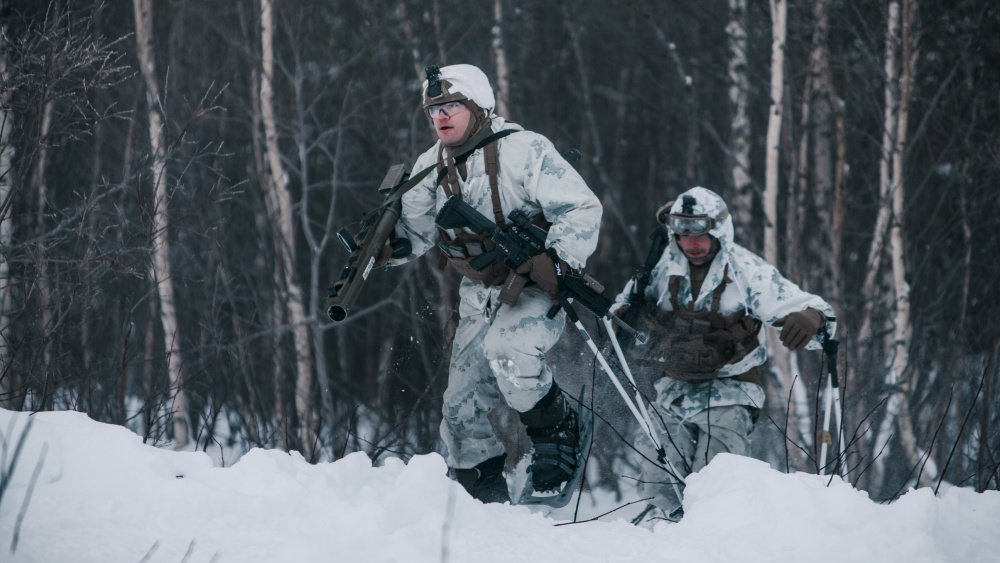 Since Russia's 2014 invasion of Ukraine's peninsular territory of Crimea, the Black Sea has emerged as a geopolitical hotspot. The Black Sea basin is on Russia's southwestern frontier, and Crimea has become a fortified redoubt from which Russia can project power across the region. According to Ukrainian and NATO officials, Moscow has garrisoned some 40,000 troops in Crimea and deployed nuclear weapons-capable missiles and bombers to the occupied territory.
More than 70,000 American military personnel are permanently assigned to US European Command, and another 6,000 are usually rotating through the region, the Council on Foreign Relations reported in September. The Trump administration had planned to remove about 12,000 troops from Germany — half that number were destined for bases farther east, while the remainder were set to return to the US. That Trump-era plan, however, is now on pause pending a Pentagon review ordered by President Joe Biden.
Meanwhile, US and NATO exercises continue across the Continent, and a permanent Air Force F-35A Lightning II fighter squadron is planned to arrive in the United Kingdom later this year.
"Everything we do is about generating peace," Wolters said. "We compete to win…and if deterrence fails, we're prepared to respond to aggression, primarily through NATO."
Read Next: