KYIV, Ukraine — A Russian Su-27 "Flanker" fighter scrambled to intercept a pair of US Air Force B-1B Lancer supersonic bombers on a training mission over the Baltic Sea on Wednesday, underscoring Moscow's discontent with a more assertive American airpower presence in the Arctic and on NATO's eastern flank.
According to Moscow, the US bombers approached but never violated Russian sovereign airspace. The scrambled Su-27 "shadowed" the two B-1Bs over the Baltic Sea, Russia's National Defense Control Center announced Wednesday.
"The flight of the Russian fighter jet took place in strict accordance with international airspace rules," the Russian military said in its statement.
The US Air Force acknowledged the incident in a statement to Coffee or Die Magazine.
"Yesterday, U.S. B-1B aircraft were conducting operations in international airspace exercising our freedom of navigation and overflight when the aircraft had routine interaction with the Russian aircraft operating in the region," a representative for US Air Forces in Europe-Air Forces Africa wrote in an email, adding that the US bombers obeyed all international air traffic rules.
Highlighting how the Arctic region has risen to the top rung of the US military's geographic priorities, B-1B bombers from Dyess Air Force Base in Texas are currently deployed to Norway's Ørland Air Station for a month of training exercises; this is the first time US bombers have operated out of Norway.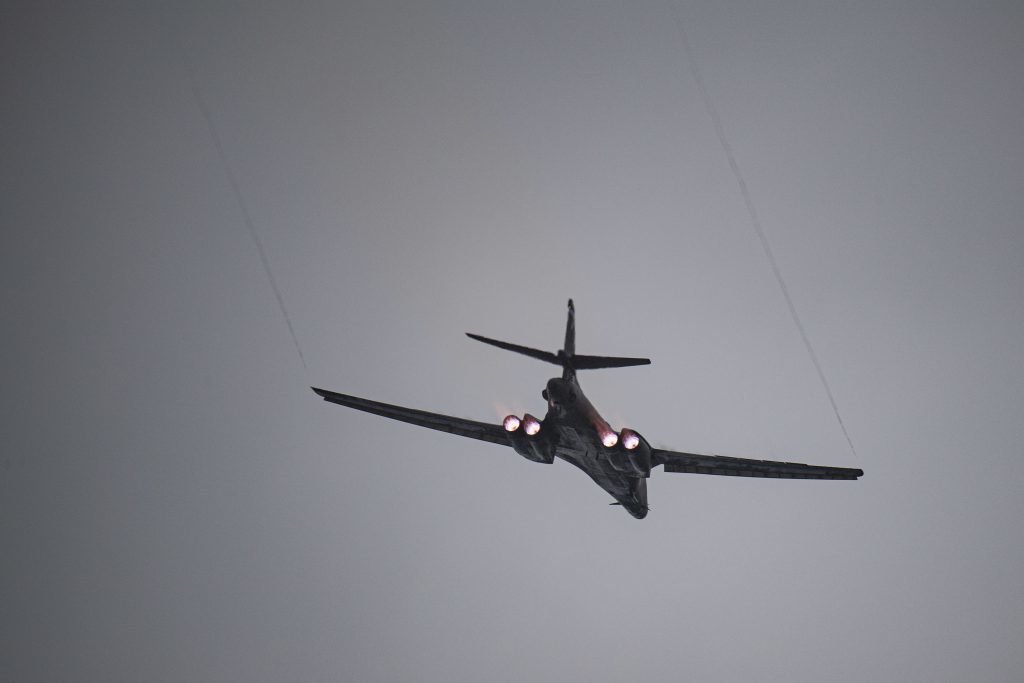 Two of the deployed American bombers took off from Norway on Wednesday as part of Bone Saw, a NATO training mission over the North Sea and Baltic Sea. (The B-1B is commonly known among US pilots as the "Bone.") Danish and Polish F-16s, as well as Eurofighter Typhoons from Germany and Italy, also participated in the flight, the US Air Force said in a release.
"This mission sends a clear message that our commitment to our NATO allies is unshakeable," Gen. Jeff Harrigian, US Air Forces in Europe-Air Forces Africa commander, said in a statement. "We're in this together to get after the mission and pursue our shared goal of regional security."
Russia has also stepped up its military presence in the Arctic with reopened Soviet-era bases, new radars, an expanded Northern Fleet, and the redeployment of airpower assets farther north. This week, for example, Russian Tu-22M3 "Backfire" supersonic, long-range bombers conducted training missions in the country's northwestern Murmansk Oblast. Located on the Kola Peninsula extending into the Barents Sea, the oblast's capital city of Murmansk is located only about 60 miles from the border with Norway.
The Tu-22M3 is a supersonic, variable-sweep wing, long-range strategic and strike bomber developed in the 1960s. A staple of the Soviet Union's air force, the Tu-22M3 has a maximum speed of about Mach 1.88 and a combat range of roughly 1,500 miles. Based on its performance and general mission set, the Tu-22M3 is roughly analogous, although technologically inferior, to the US B-1B.
The B-1B Lancer is a Cold War-era, supersonic heavy bomber. As America's vanguard long-range bomber, the B-1B carries the largest conventional payload of guided and unguided weapons in the Air Force inventory. On Friday, B-1B bombers conducted a joint mission with Norwegian F-35s and naval units, marking the first mission of the historic American bomber deployment to Norway.
"This type of interoperability is especially critical in the Arctic where no one nation has the infrastructure or capacity to operate alone," Harrigian said.
Norway shares a 122-mile border with Russia. The headquarters of Russia's Northern Fleet in the port city of Severomorsk is situated along the Murmansk Fjord less than 70 miles from Norway's border.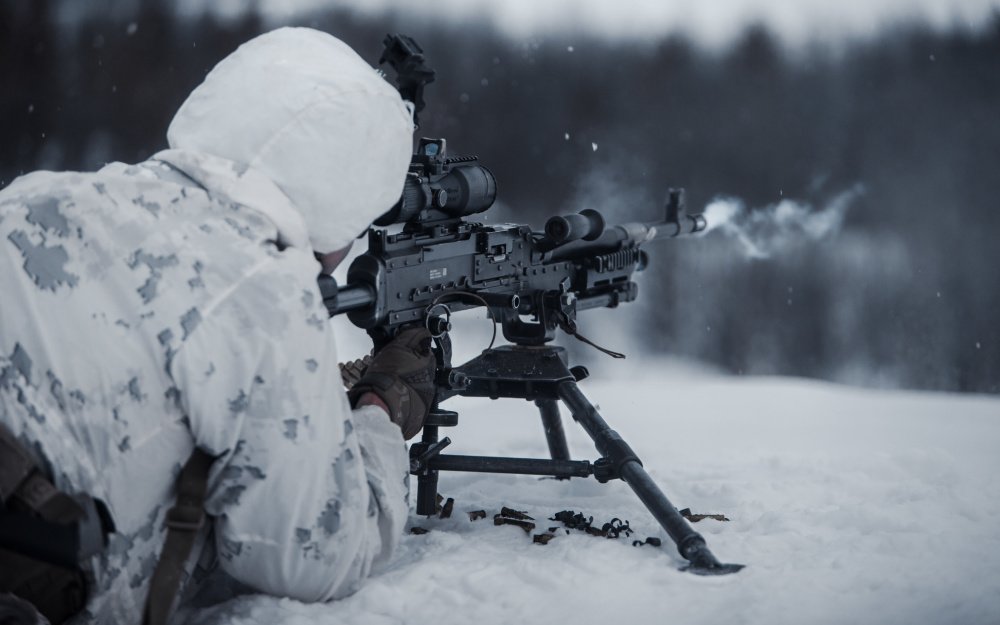 James Stavridis, a retired US Navy admiral who formerly served as NATO's supreme allied commander in Europe, warned that the Arctic is a "zone of competition" that could devolve into a "zone of conflict."
To bolster its military reach in the Arctic, the Pentagon has cultivated closer ties to Norway, including plans to use the country's northern port city of Tromsø to service US nuclear submarines. According to an Air Force statement: "Department of Defense cooperation with allies and partners in the Arctic strengthens our shared approach to regional security and helps deter strategic competitors from seeking to unilaterally change the existing rules-based order."
Some 1,000 US Marines deployed to Norway in January for extreme cold-weather training. However, due to coronavirus concerns the Norwegian government canceled what was to be an international Arctic warfare training exercise.
For its part, the Kremlin has pushed back against America's defense relationship with Norway. According to Moscow, the US has unnecessarily increased tensions by pre-positioning military hardware closer to Russia's borders.
"One can hardly talk about 'tranquility' when tensions are increasing near Russian borders, and when an extremely powerful bridgehead for conducting hostilities against Russia is being established," Russian Foreign Ministry spokeswoman Maria Zakharova said during a Feb. 11 press briefing.
Zakharova added: "We believe that such activities on the part of Oslo threaten regional security and put an end to Norway's traditional policy not to deploy permanent foreign military bases on its territory in peacetime."
Today, Russia has at least 34 military installations in or near the Arctic.
Read Next: