KYIV, Ukraine — Moscow will field a new motorized infantry division in its Kaliningrad exclave — across the border from Poland, where some 5,500 US soldiers are stationed — underscoring the latest disruption in Eastern Europe's precarious military equilibrium since Russia's 2014 invasion of Ukraine.
The commander of Russia's Baltic Fleet announced on Monday that a new motorized infantry division will be formed in the Kaliningrad region in 2021. This new division — comprising infantry, artillery, and tank regiments — will be part of the 11th Army Corps of the Baltic Fleet's coastal defense and ground forces stationed in Kaliningrad. A pocket of territory nestled between the NATO countries of Lithuania and Poland on the Baltic Sea, Kaliningrad is home to Russia's Baltic Fleet and two air bases.
"Kaliningrad is already one of the most highly militarized regions in Europe, and this decision is part of Russia's continued military buildup in NATO's neighborhood, including in the Baltic and Black Seas, and in the Mediterranean," a NATO official told Coffee or Die Magazine. "Six NATO countries border the Baltic Sea, so what happens in the region is of strategic importance to the alliance. We continue to monitor the situation closely."
A top Russian military official said the decision to augment Russia's military footprint in Kaliningrad was due to a buildup in NATO forces in the Baltic region.
"In response to this threat, the [Russian] Armed Forces' command has to take measures in response. As one of such measures, a full-strength motorized infantry division will be formed to make part of the Baltic Fleet's army corps. The new formation will comprise motor rifle and artillery regiments and a separate tank regiment," Adm. Alexander Nosatov, Russia's Baltic Fleet commander, said in an interview with the Russian Ministry of Defense's Krasnaya Zvezda newspaper, the Russian news site TASS reported on Monday.
As part of a plan to draw down American forces in Germany, the US agreed over the summer to add an additional 1,000 troops to the 4,500 already deployed to Poland on a rotational basis.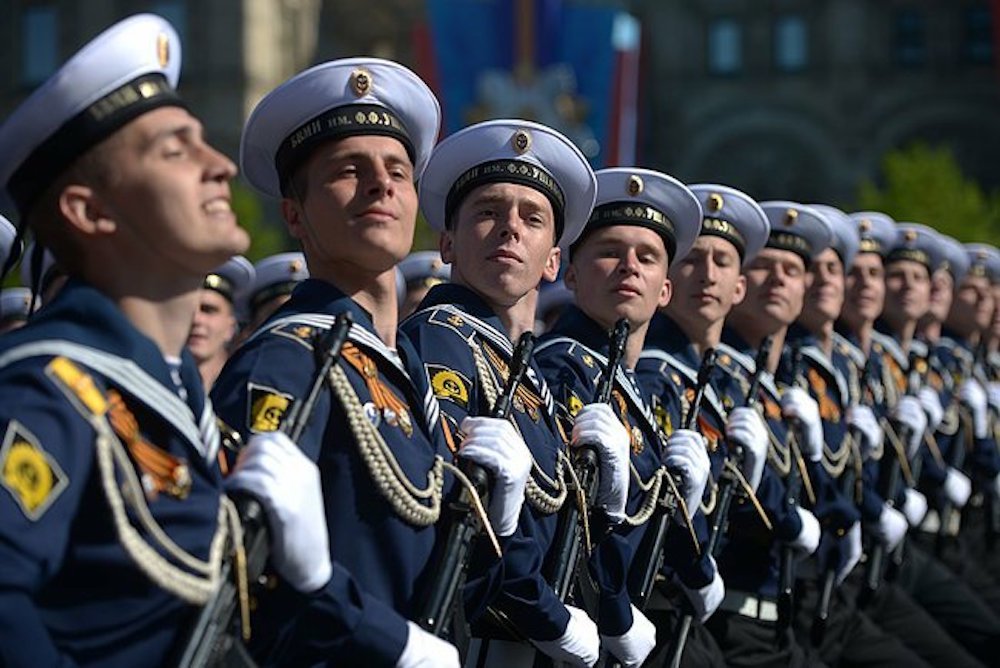 In 2014, Moscow invaded and annexed Ukraine's Crimean Peninsula and subsequently launched a proxy war in eastern Ukraine. In the intervening years, Russia has ratcheted up military provocations against NATO forces across Eastern Europe. Russian warplanes have made provocative flybys of NATO ships and aircraft. And Moscow has incrementally deployed new military hardware to its Kaliningrad exclave — including Iskander short-range, nuclear-capable missiles.
At the July 2016 NATO summit in Warsaw, Poland, alliance leaders announced the rotational deployment of four 1,000-troop-strong combat battalions — known as Enhanced Forward Presence multinational battle groups — to Poland, Estonia, Latvia, and Lithuania. The move was meant to deter Russian aggression against a NATO member — whether by accident or design, such a possibility could lead to war.
The four NATO battle groups deployed to the Baltics are fielded by Canada, the United Kingdom, Germany, and the United States. NATO describes the units as "robust, multinational, rotational, combat-ready forces demonstrating the strength of the Alliance, and making clear that an attack on one Ally will be considered an attack on all."
The US-led NATO battle group stationed in Orzysz, Poland, includes 857 soldiers in an armored cavalry squadron, according to the Congressional Research Service.
NATO also fields a Very High Readiness Joint Task Force. Comprising about 6,000 troops and based in Poland, the unit is tasked to "respond to emerging security challenges posed by Russia," according to a statement on the alliance's website.
"Claims that NATO poses a threat to any nation are false," the NATO official told Coffee or Die Magazine. "In response to Russia's aggressive actions in Ukraine, NATO deployed multinational battle groups to Estonia, Latvia, Lithuania, and Poland, and stepped up our presence in the Baltic and Black Sea regions. Everything we do is strictly defensive, proportionate, and designed to prevent conflict and preserve peace."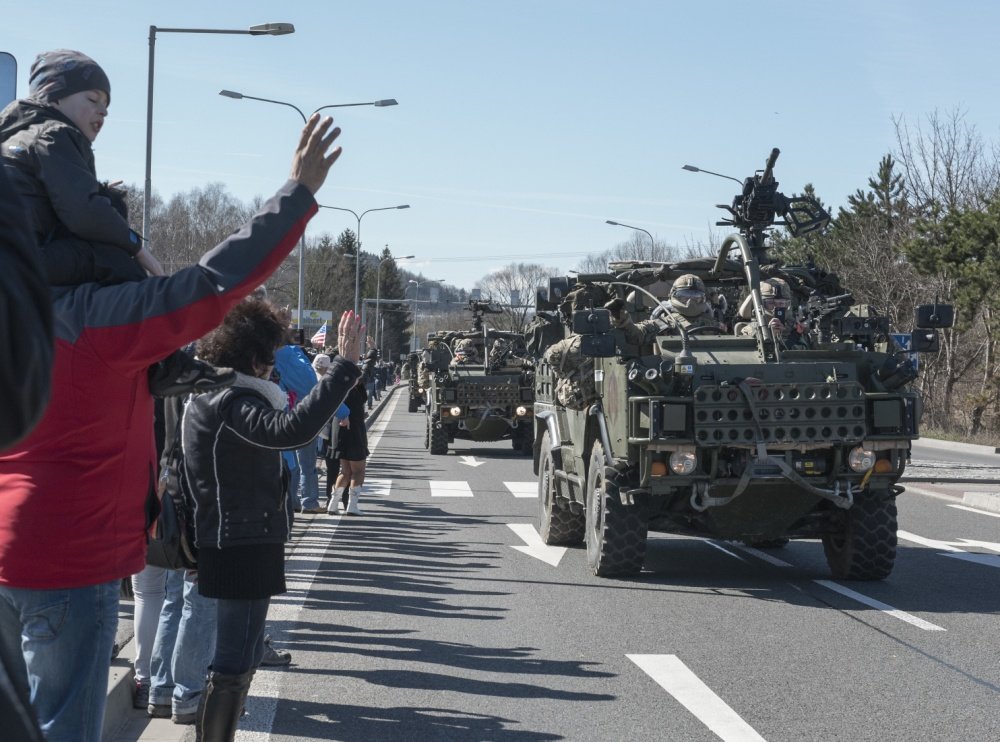 Some military experts say Russia's new infantry division in Kaliningrad is part of Moscow's larger gambit to establish military dominance over NATO forces in the Baltics.
"This new formation appears to comport with Moscow's apparent posture to expand its force structure in the expectation of a NATO threat of regional and/or large-scale war," Stephen Blank, senior expert for Russia at the US Institute of Peace, told Coffee or Die Magazine.
Another line of thinking is that, by increasing its military footprint across the border from US troops in Poland, Moscow may be looking to scramble the deck with Washington in advance of a new presidential administration.
"Russia is building Kaliningrad into its forward military and intelligence base, that is a visible trend," said Jakub Janda, director of the Prague-based European Values Center for Security Policy.
"Russia keeps increasing its military posture, also with the expectation that it can use it as a negotiating chip with the Biden administration so that Russia can 'give something up' in the expected future negotiating," Janda told Coffee or Die Magazine.
Some military experts, however, say the Baltic Fleet's new infantry division may be more bluster than substance — mostly reflecting a command-level reorganization of military forces already positioned in Kaliningrad, rather than a significant increase in troop strength within the exclave.
Mykola Bielieskov, a research fellow at the Ukrainian National Institute for Strategic Studies think tank, told Coffee or Die Magazine that Russia already has a motorized rifle brigade and a tank regiment based in Kaliningrad. Those units will likely be rolled into the new infantry division, Bielieskov said.
"It may be that all these forces just may be transferred to the new division command — so no new forces in Kaliningrad," Bielieskov said.
"From the Russian point of view, it's the necessary defensive measure since the Kaliningrad exclave is surrounded by NATO countries," Bielieskov said of Russia's new infantry division, adding that Poland's armed forces alone comprise four army divisions.
"So [Russia] needs to have proper grouping to defend itself," Bielieskov said. "On the other hand, one division — especially if it will just be composed of forces already there — changes nothing in the overall military balance."
A Russian infantry division typically includes six regiments: one tank regiment, three motor rifle regiments, one artillery regiment, and one air defense regiment. According to Bielieskov, the number of motor rifle regiments included within a Russian infantry division is often reduced from three to two.
"The number of armored and motor rifle battalions in the 11th army corps is expected to rise by several units as a result of its reorganization," TASS reported on Monday, explaining the composition of the new division to be based in Kaliningrad.
A Russian motorized rifle division typically comprises about 8,500 military personnel, according to the US Army's Foreign Military Studies Office.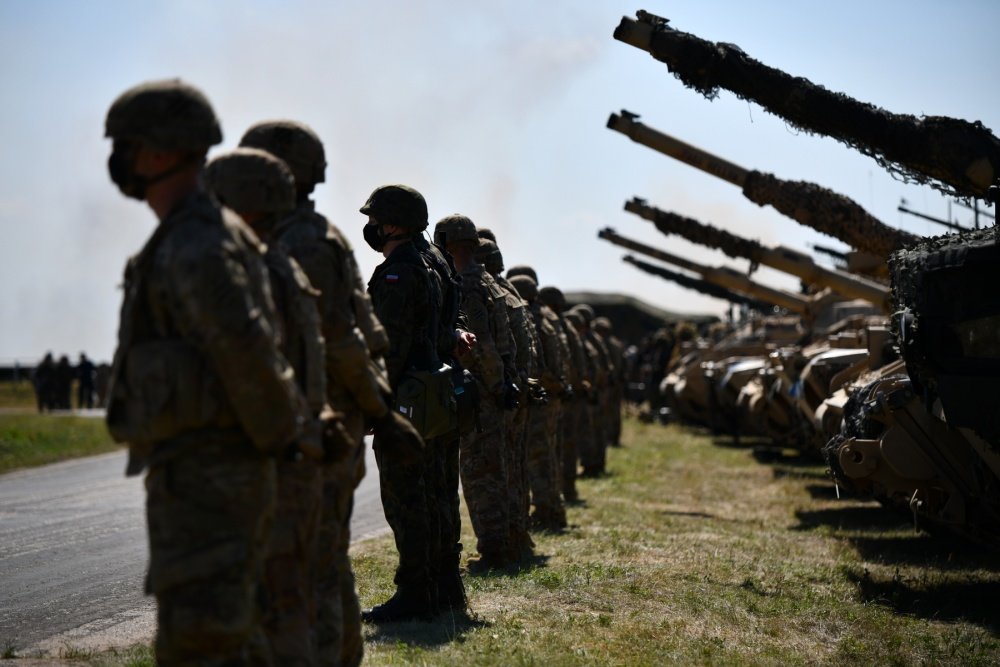 Formerly known as Königsberg, Kaliningrad became a Russian province following the Soviet Union's victory over Nazi Germany in World War II. About 440,000 Russians now live in the 5,800-square-mile Russian exclave.
Wedged between Poland and Lithuania, Kaliningrad is separated from Belarus (a Russian ally) by a 64-mile-wide stretch of NATO territory called the Suwalki Gap. Many military experts say the Suwalki Gap is the most likely target for a hypothetical Russian invasion of the Baltics. Such a move by Moscow would effectively seal off the Baltics from any overland reinforcements by NATO forces staged elsewhere in the region.
"Kaliningrad is a key strategic territory for Russia, allowing the country to project military power into NATO's northern flank," wrote the authors of an August report by the Congressional Research Service.
As Russia builds up new forces on NATO's eastern frontier, some Western experts and officials worry about the increased chance of an accidental conflict arising due to either miscalculation or accident.
"The military buildup in the Kaliningrad region shows the Russian political and military leadership's intentions to further militarize the region," Col. Remigijus Baltrėnas, head of Lithuania's military intelligence, said in February, addressing news reports at the time that Russia had plans to create a new infantry division in Kaliningrad.
"The implementation of these plans will lead to a further increase of weapons and equipment in the vicinity of Lithuania. For example, the number of tanks may reach up to 100 units within the region," Baltrėnas said, according to Lithuanian Radio and Television.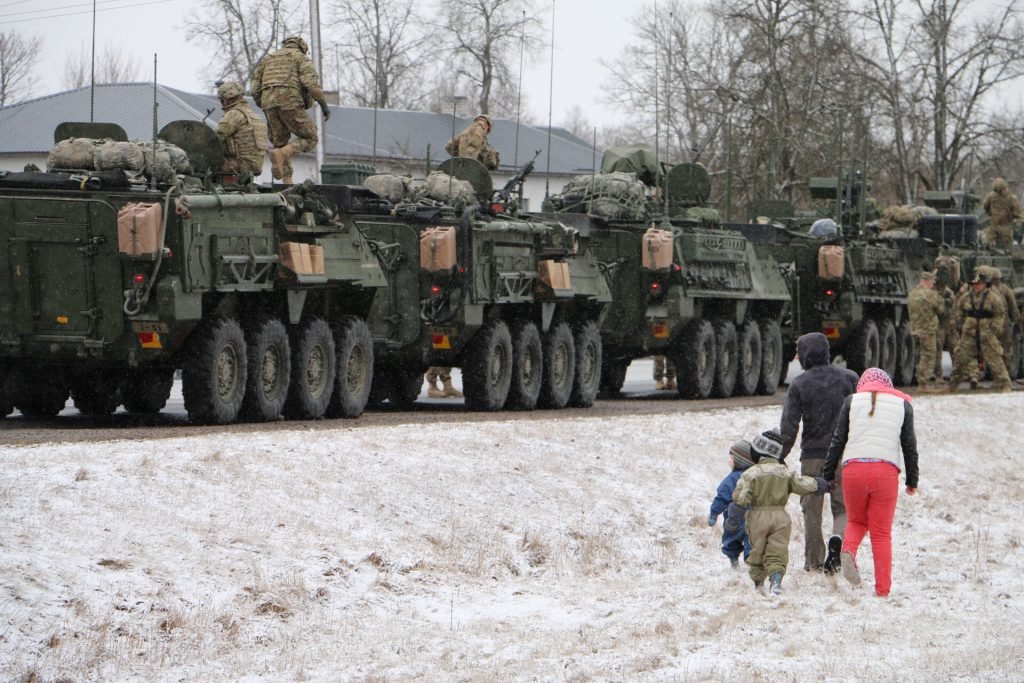 Despite the perceived Russian threat, NATO's eastern members are, for the most part, not looking to freelance their own national security outside of the alliance's collective defense umbrella.
Nevertheless, four of NATO's Central European members increased their military spending by more than 150% between 2010 and 2019: Lithuania (232%), Latvia (176%), Bulgaria (165%), and Romania (154%), according to data from the Stockholm International Peace Research Institute (SIPRI). In 2019, Bulgaria's 127% jump in defense spending marked the highest relative increase in military spending of any country in the world, SIPRI reported in April.
Similarly, Polish military spending increased by 51% from 2010 to 2019, with a jump of some 11% in 2020 alone. Even Sweden and Finland, countries that stayed mostly neutral during the Cold War, have started to build up their militaries due to the Russian threat.
The militarization of civilian populations across Eastern Europe also offers a chilling barometer of how seriously those countries consider the possibility of a war with Russia.
Today, the Baltic region's territorial defense forces range from the Latvian National Guard (which falls under the Latvian regular military's chain of command) to Estonia's Defense League, a civilian paramilitary group that holds weekend training events for its 25,400 volunteers to learn partisan warfare. For its part, Poland has about 29,000 territorial defense force troops in addition to its 111,500 professional soldiers.
These civilian paramilitary groups — which represent a throwback to the partisan units that fought against both the Nazis and the Red Army in World War II — are training for a guerrilla war against Russia.
A conventional NATO counteroffensive to liberate the Baltics from a Russian land invasion could take weeks to mobilize and deploy. Thus, for their part, US special operations forces in Europe have been training to rapidly deploy and wage a covert resistance war alongside the Baltic region's indigenous territorial defense forces.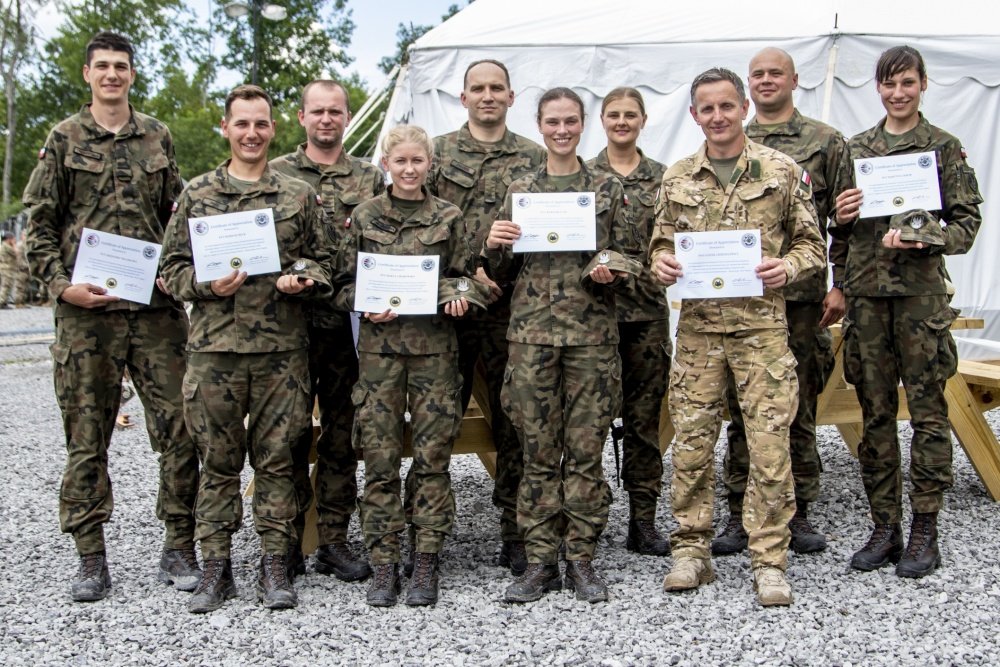 American warplanes have also maintained a steady drumbeat of training missions over Europe and the North Sea, continuing to demonstrate America's commitment to defend its NATO allies from Russia.
Ukraine's military buildup near Russia's border also underscores how the overall military balance of power in Europe has changed since 2014. In the past six years, and while fighting a war, Ukraine has rebuilt its military into the second largest in Europe in terms of manpower (behind Russia), comprising about 250,000 active-duty troops and about 80,000 reservists — a jump of at least 25% from pre-2014 manpower levels.
Ukraine's strategic military doctrine now identifies Russia as the country's top security threat. Resultantly, Kiev is rebuilding its military with the specific objective of defending against a Russian invasion.
Ukraine's armed forces maintain about 40,000 personnel deployed to the Donbas — Ukraine's embattled southeastern territory on the border with Russia. That's a force of 40,000 combat troops near Russia's border that wasn't there prior to 2014. Ukraine has also shifted some military units south to defend its coastlines on the Black Sea and the Sea of Azov from a Russian amphibious invasion.