KYIV, Ukraine — News broke on Friday evening that a Russian military intelligence unit offered payments to Taliban fighters to kill NATO coalition soldiers in Afghanistan, including U.S. personnel.
If true, the plot marks an extraordinary escalation of Russia's ongoing gray zone war against the U.S. and its allies around the world. It also comes as the U.S. is simultaneously negotiating an end to the war in Afghanistan as well as an extension to the last remaining nuclear arms control treaty with Russia, which is due to expire in February 2021.
The New York Times first broke the story about Russia's clandestine operation on June 26. The news has since been independently confirmed by multiple other news outlets, such as Fox News, CNN, The Washington Post, and the Associated Press.
According to a rundown of these agencies' reports, members of the elite U.S. Naval Special Warfare Development Group, commonly known as SEAL Team Six, discovered a trove of about $500,000 in cash during a raid against a Taliban outpost earlier this year. That money allegedly fueled suspicions of Russian clandestine operations against U.S. and NATO forces in Afghanistan, including what were effectively bounties in exchange for the killing of coalition personnel.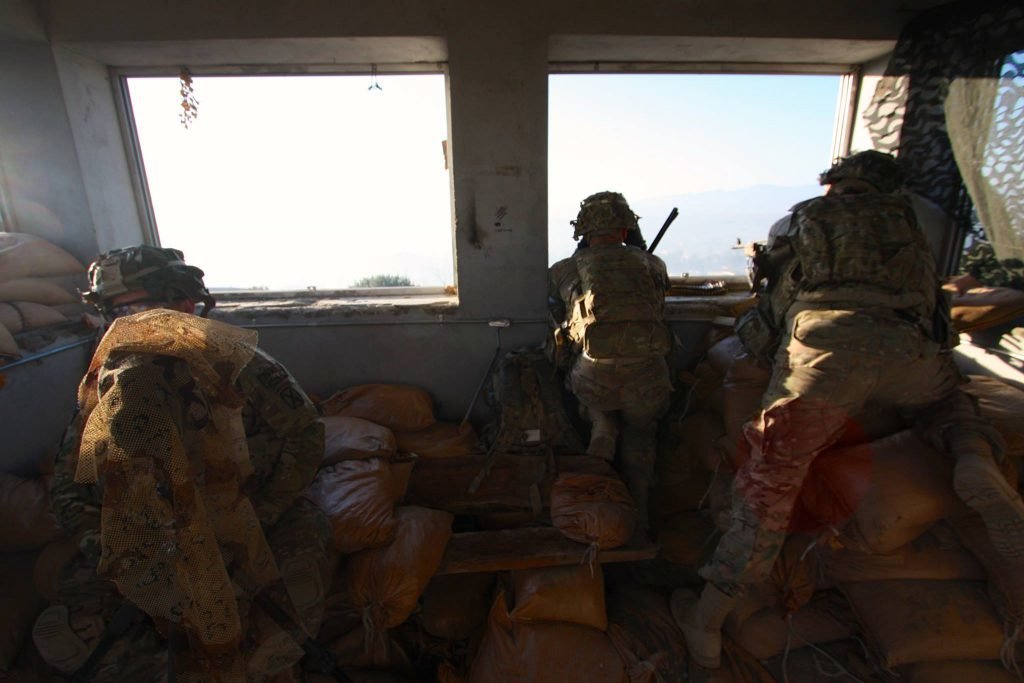 The Main Directorate of the General Staff of the Armed Forces of the Russian Federation, more commonly known as the GRU, is the Russian spy agency reportedly behind the alleged plot.
Roughly analogous to the U.S. CIA in terms of its operational portfolio, the GRU has over the past several years been implicated in a broad gamut of covert operations, including assassination plots across Europe; multiple successful assassinations, cyberattacks, and sabotage operations in Ukraine; and interference in America's 2016 presidential election.
The GRU is also heavily involved in cyberwarfare and so-called influence operations. Experts and officials have connected the GRU with clandestine Russian efforts to stoke racial unrest in the U.S. in the wake of last month's death of George Floyd, an unarmed black man under police custody in Minneapolis.
Denials
The Washington Post reported that intelligence officials believe the Russian payments resulted in the deaths of "several" U.S. service members. Twenty Americans were killed in Afghanistan in 2019, and two have been killed this year. It remains unclear which of these deaths may be connected with the alleged Russian plot.
News reports say the Trump administration knew about the Russian plot for months and debated the appropriate course of action in retaliation. The Trump administration reportedly has plans to brief select members of Congress on Monday about the Russian intelligence.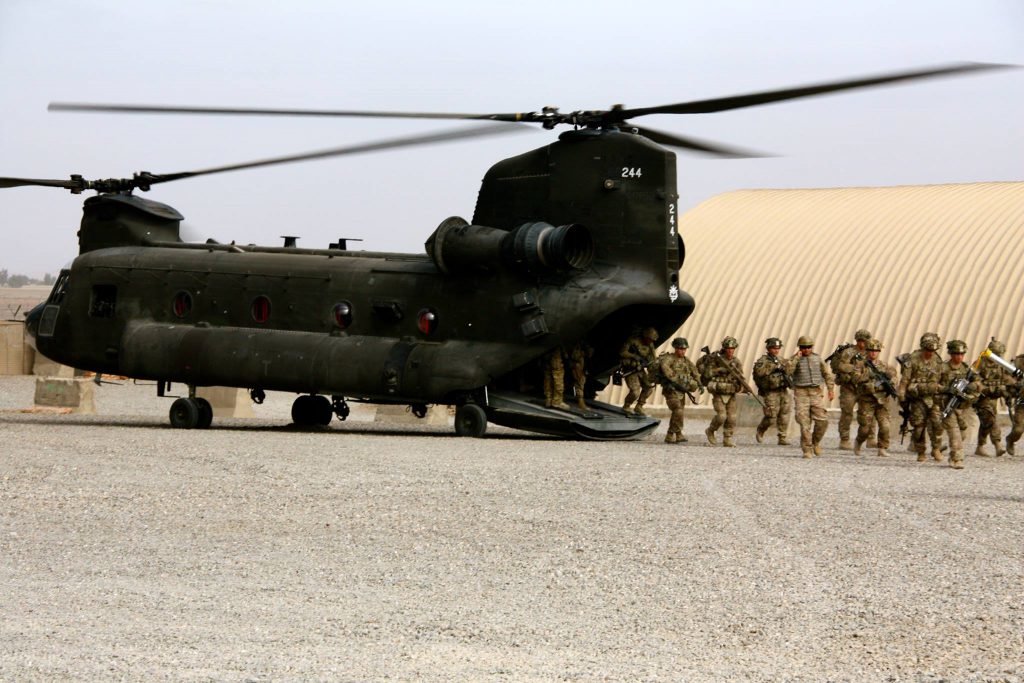 Republican Senator Lindsey Graham of South Carolina tweeted: "Imperative Congress get to the bottom of recent media reports that Russian GRU units in Afghanistan have offered to pay the Taliban to kill American soldiers with the goal of pushing America out of the region."
For his part, President Donald Trump denied that he was ever briefed on the Russian plot and has also downplayed the credibility of the intelligence assessment.
Trump tweeted on Sunday that "Nobody briefed or told me" or Vice President Mike Pence or Chief of Staff Mark Meadows about "the so-called attacks on our troops in Afghanistan by Russians."
"Everybody is denying it & there have not been many attacks on us," Trump tweeted.
However, Trump's tweeted remarks are at odds with an earlier White House press release, which, while reiterating that Trump had not been briefed on the Russian plot, also didn't discount the veracity of the intelligence underpinning the allegations against Russia.
"This does not speak to the merit of the alleged intelligence but to the inaccuracy of the New York Times story erroneously suggesting that President Trump was briefed on this matter," press secretary Kayleigh McEnany said.
Moscow has also denied reports about the Russian bounty operation. On Monday Kremlin spokesperson Dmitry Peskov called the news a "hoax" and a "lie."
"Once again, we can only express regret that once largest, reputable and high-quality world media outlets have been increasingly more often publishing elaborate hoaxes in the last few years, which definitely does not bode well with keeping up with their reputation and prestige," Peskov said, the Russian news agency TASS reported.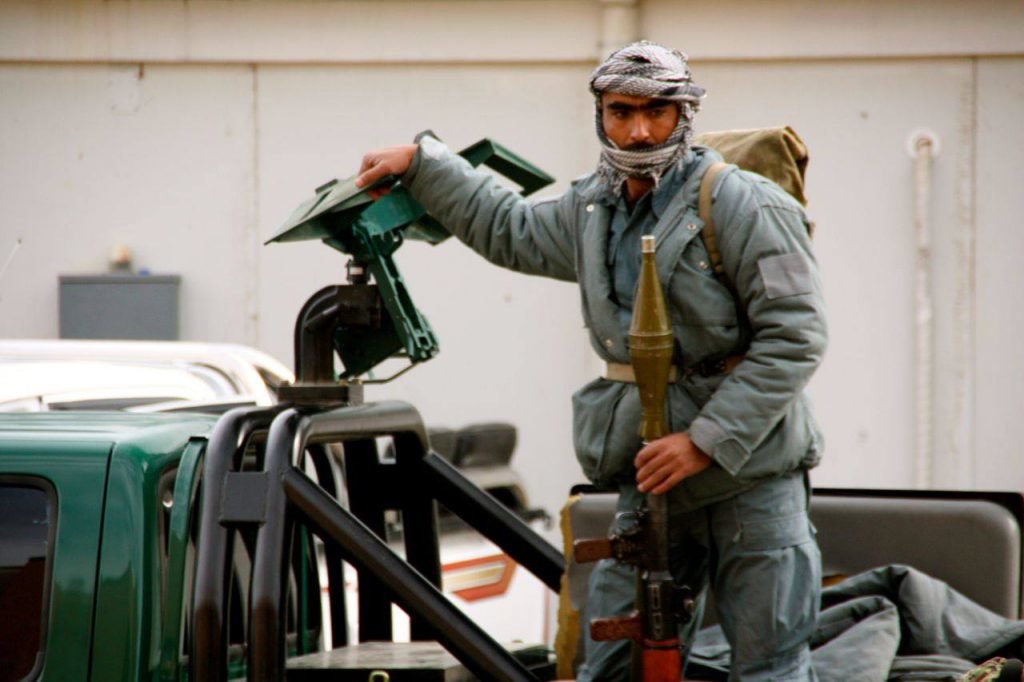 The Taliban also reportedly denied the news reports, claiming that its militants are not under the sway of foreign powers.
American special operations and intelligence personnel have long been aware that Russia is supporting Taliban forces in Afghanistan. However, the contracted murder of American and NATO coalition troops is a serious escalation from simply abetting, by proxy, the Taliban's war effort.
The New Great Game
The U.S. is also in the midst of contentious peace negotiations with the Taliban to end the 18-year-old conflict in Afghanistan, which is the longest in U.S. history.
In Afghanistan, America is reportedly drawing down from about 14,000 deployed troops to 8,600 by mid-July, according to an incremental peace deal with the Taliban hashed out in February.
Those U.S. forces are part of NATO's Resolute Support mission, which comprises about 16,000 foreign soldiers from 39 NATO allies and partners, according to a statement on the alliance's website.
Trump has said he wants to pull all U.S. troops out of the country by this year. U.S. military officials, however, have suggested leaving a residual force of some 1,500 to 5,000 personnel to conduct counterterrorism operations and bolster the Afghan government.
Some experts now warn that Russia may exploit the power vacuum in the wake of a U.S. withdrawal to expand its influence over the embattled country.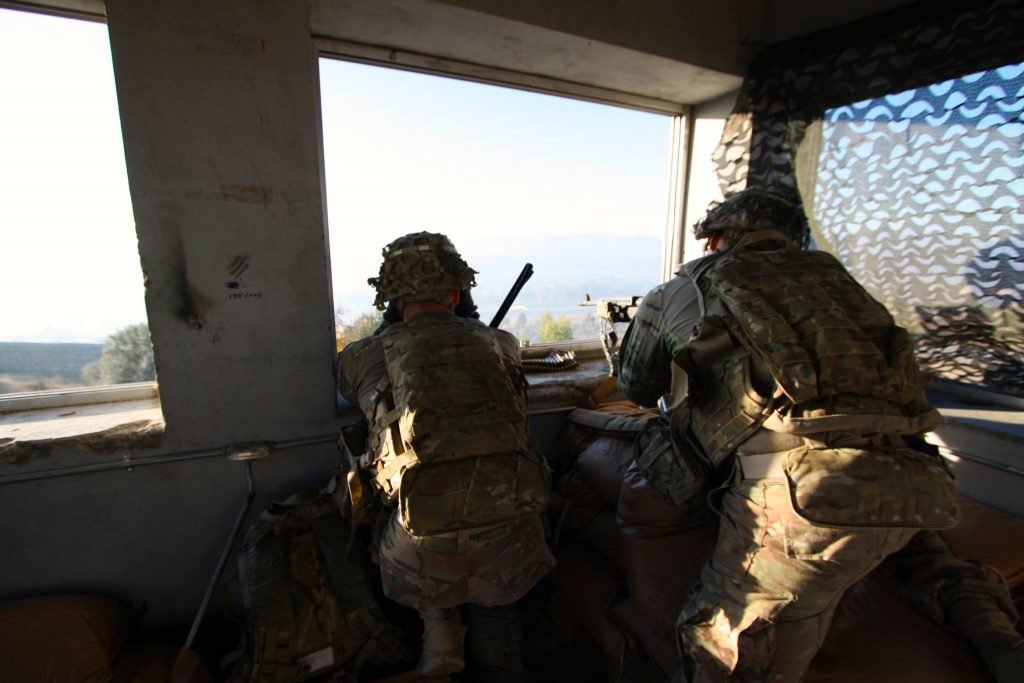 America and allies invaded Afghanistan on Oct. 7, 2001, weeks after the 9/11 terrorist attacks. Russia initially assisted the U.S. war effort in Afghanistan, providing valuable intelligence as well as help in securing U.S. basing rights in Uzbekistan and Kyrgyzstan — both former Soviet states over which Moscow still holds significant sway.
Around 2015, Russia began to publicly offer support for the Taliban. The Kremlin said this rapprochement was part of a broader effort of degrading the influence of ISIS in Afghanistan.
In December 2015, according to an Agence France-Presse report, Russian President Vladimir Putin's special representative to Afghanistan, Zamir Kabulov, said: "Taliban interests objectively coincide with ours. Both the Afghan and the Pakistani Taliban have said they don't recognize ISIS and they don't recognize the ISIS leader al-Baghdadi as the caliph; that is very important. We have communication channels with the Taliban to exchange information."
Effectively, Moscow courted the Taliban as allies against ISIS. And, with the ISIS threat allegedly in mind, Russia's support for the Taliban has reportedly ratcheted up over the years. So, too, has Russia's meddling in Afghanistan's stop-and-go peace talks.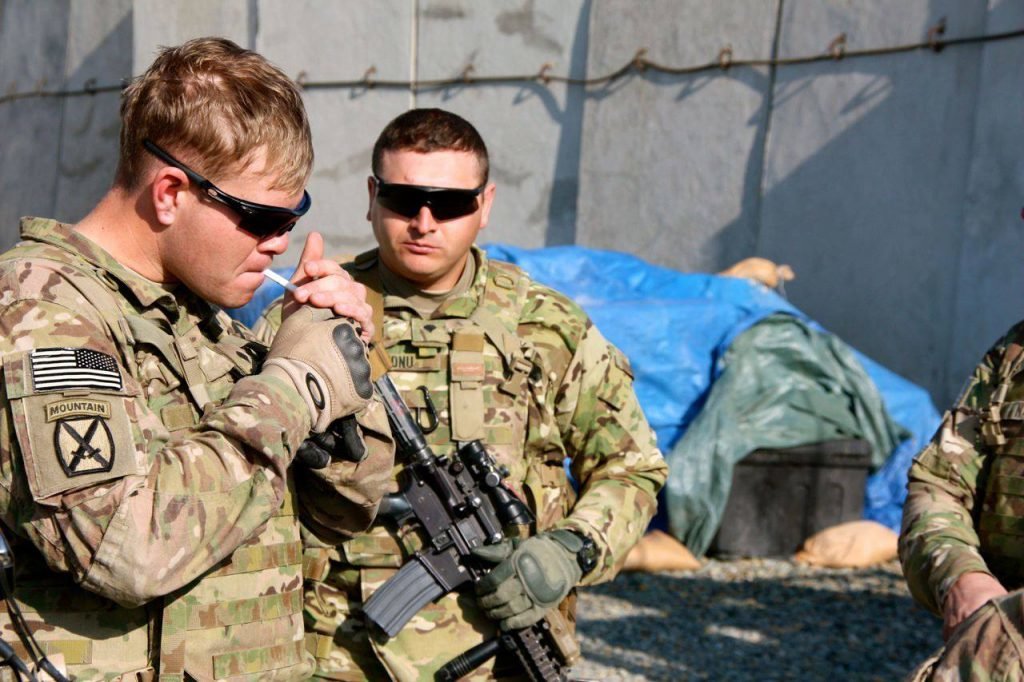 Russia went so far as to host its own Afghan war peace conferences, including one in April 2017, which included representatives from China, Pakistan, Iran, India, Afghanistan, and other Central Asian countries. The U.S., for its part, did not attend.
The U.S. officially ended its combat mission in Afghanistan in 2014, shifting to a so-called advise and assist operation that left Afghans to bear the brunt of fighting against militants.
U.S. casualties in Afghanistan dropped precipitously in 2014 after the decision to halt conventional combat operations and transition to the advise and assist mission.
The U.S. remains engaged in two combat campaigns against Islamic terrorist groups. The U.S. mission in Afghanistan is called Operation Freedom's Sentinel. Operation Inherent Resolve is the ongoing coalition campaign against the Islamic State, the terrorist army also known as ISIS.
Great Power Competition
If proven true, the news of the GRU plot in Afghanistan is breaking at a pivotal moment in the post-Cold War relationship between Russia and the U.S.
The two countries are in the midst of negotiating the extension of their last remaining nuclear arms control treaty, New START. Those negotiations began last week and are happening under the specter of a burgeoning, three-way nuclear arms race between the U.S., Russia, and China, mainly driven by the advent of new "tactical" nuclear weapons. Russia has also been developing a bevy of new nuclear weapons technologies, including a nuclear-powered cruise missile and underwater drone.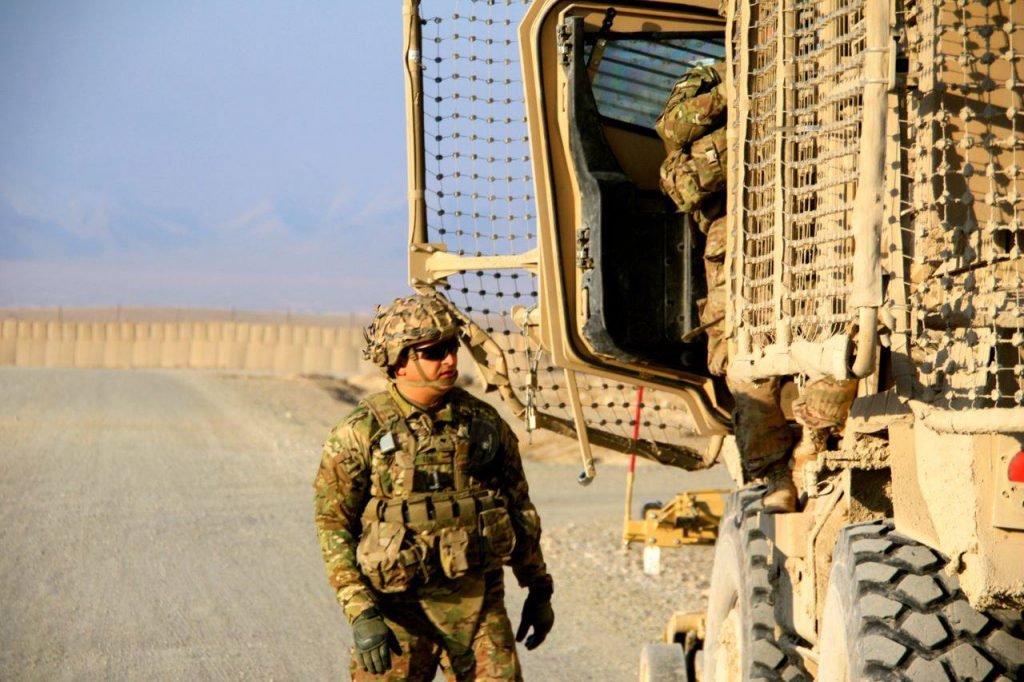 The pace of Russian military flybys of U.S. and NATO airspace has significantly ramped up in recent months.
On June 27, U.S. Air Force F-22 fighters intercepted Russian military aircraft off Alaska for the second time in two days — and the sixth time in a month. Russian flights near U.S. and NATO airspace are not unheard of, but the recent pace of these military operations is unusual, experts say, underscoring what some say is a broader deterioration of relations between Moscow and the West.
American support for Ukraine of late has also sparked condemnations from Moscow.
Russian troops invaded Ukraine's eastern Donbas region in April 2014. Ever since, the erstwhile Soviet allies have been locked in a low-intensity land war. The U.S. has recently announced a new tranche of military aid to Ukraine. The funds are to "strengthen Ukraine's capacity to more effectively defend itself against Russian aggression," the Pentagon said in a statement.
Hybrid War
In 2014, the United States and the European Union levied punitive economic sanctions on Moscow for its aggression in Ukraine. Using cyberwarfare and an empire of weaponized propaganda, Russia has since embarked on a hybrid warfare blitz against Western democracies.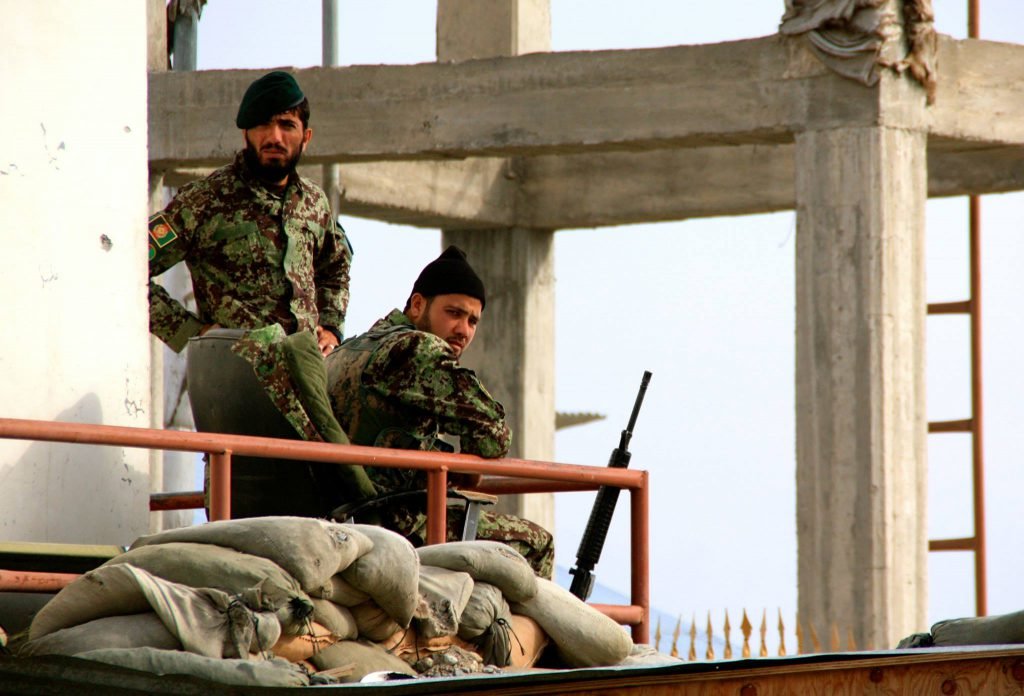 Hybrid warfare is the Kremlin's contemporary take on a Soviet military doctrine called "deep battle," in which front-line combat operations are supported with other actions meant to spread chaos and confusion within the enemy's territory.
An evolving threat that spans every combat domain, hybrid warfare combines conventional military force with other so-called gray zone activities, such as cyberattacks, assassinations, and propaganda — both on the battlefield and behind the front lines.
In particular, Ukraine's capital city of Kyiv has long been the battlefield in which Russia has conducted a shadow war of assassinations, sabotage, and espionage tradecraft as part of its ongoing hybrid conflict against the country. Since 2015, there have been at least 10 successful, brazen assassinations in Ukraine outside of the war zone — most of which occurred in broad daylight in Kyiv.
Among the dead: Ukrainian security officers, prominent war veterans, a Chechen combat medic, journalists, and a Russian parliamentarian who had defected to Ukraine.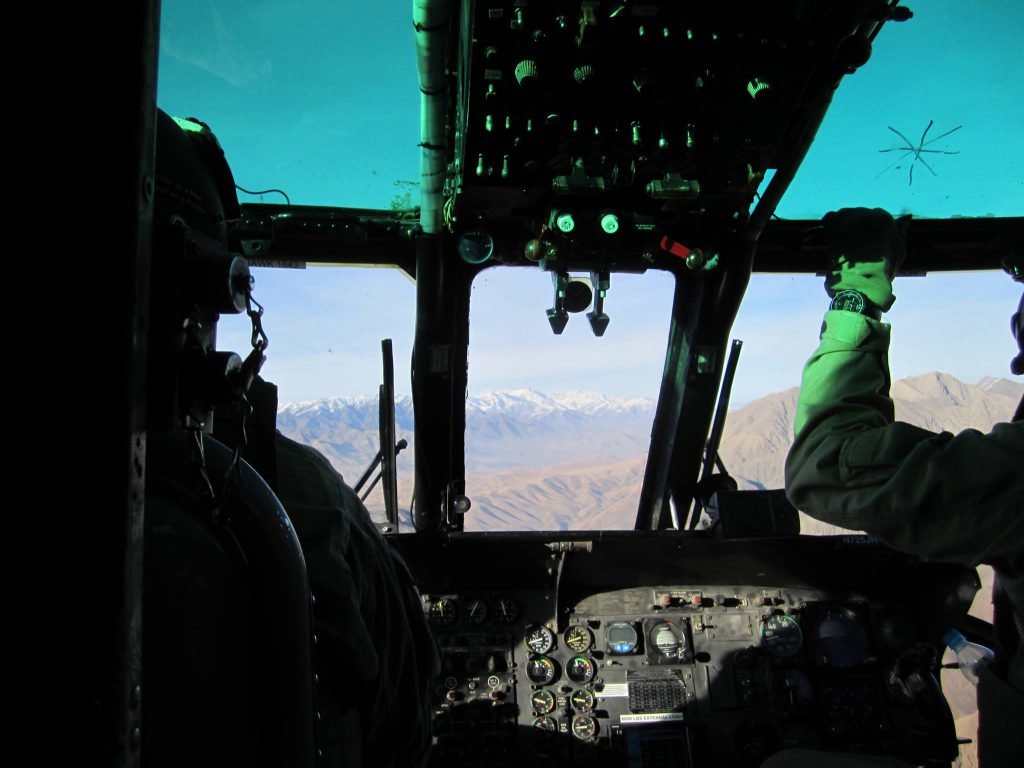 Gray zone activities aren't necessarily anything new in terms of the history of warfare. Although many experts say that hybrid warfare is becoming the go-to strategy for America's up-and-coming crop of adversaries.
For Moscow, clandestine operations — such as the alleged plot to pay the Taliban to kill U.S. troops — are a way to influence America's behavior to Russia's benefit while also avoiding an outright war.
"Future confrontations between major powers may most often occur below the level of armed conflict. In this environment, economic competition, influence campaigns, paramilitary actions, cyber intrusions, and political warfare will likely become more prevalent," U.S. Navy Rear Admiral Jeffrey Czerewko, deputy director for global operations at the Joint Staff, wrote in a May 2019 unclassified Pentagon assessment of Russia's strategic intentions.
"Russia's gray zone tactics are most effective when the target is deeply polarized or lacks the capacity to resist and respond effectively to Russian aggression," Czerewko wrote.