KYIV, Ukraine — Amid heightened concerns about a Russian missile and airstrike blitz in the coming weeks or months, Ukrainian defense officials announced Monday, Dec. 13, that air defenses would be increased at key locations across the country.
In a Monday statement, the Ukrainian Ministry of Defense said that its air defense units "are on duty around the clock." According to the statement, Ukraine's national air defenses comprise "more than 1,000 troops and hundreds of units of military equipment, covering bridges, hydroelectric power plants, nuclear power plants, and other critical infrastructure."
In the eastern Donbas war zone, Ukraine's front-line troops are also bracing for a possible Russian air-power blitz.
"If this offensive happens, it's going to be a very bloody and brutal war, and I no doubt believe we will put up a good fight," said Aiden Aslin, a 27-year-old British citizen who joined the Ukrainian Marines in 2018. Aslin, who goes by the nom de guerre "Johnny," is currently deployed to the Donbas war zone as part of the Ukrainian military's Joint Forces Operation.
"Once air assets start being used against us, which [the Russians] will do, we will start losing ground because Ukraine lacks modern air defense systems," Aslin told Coffee or Die Magazine. "If Ukraine had such systems, we would definitely have a high chance of holding back Russian forces for longer."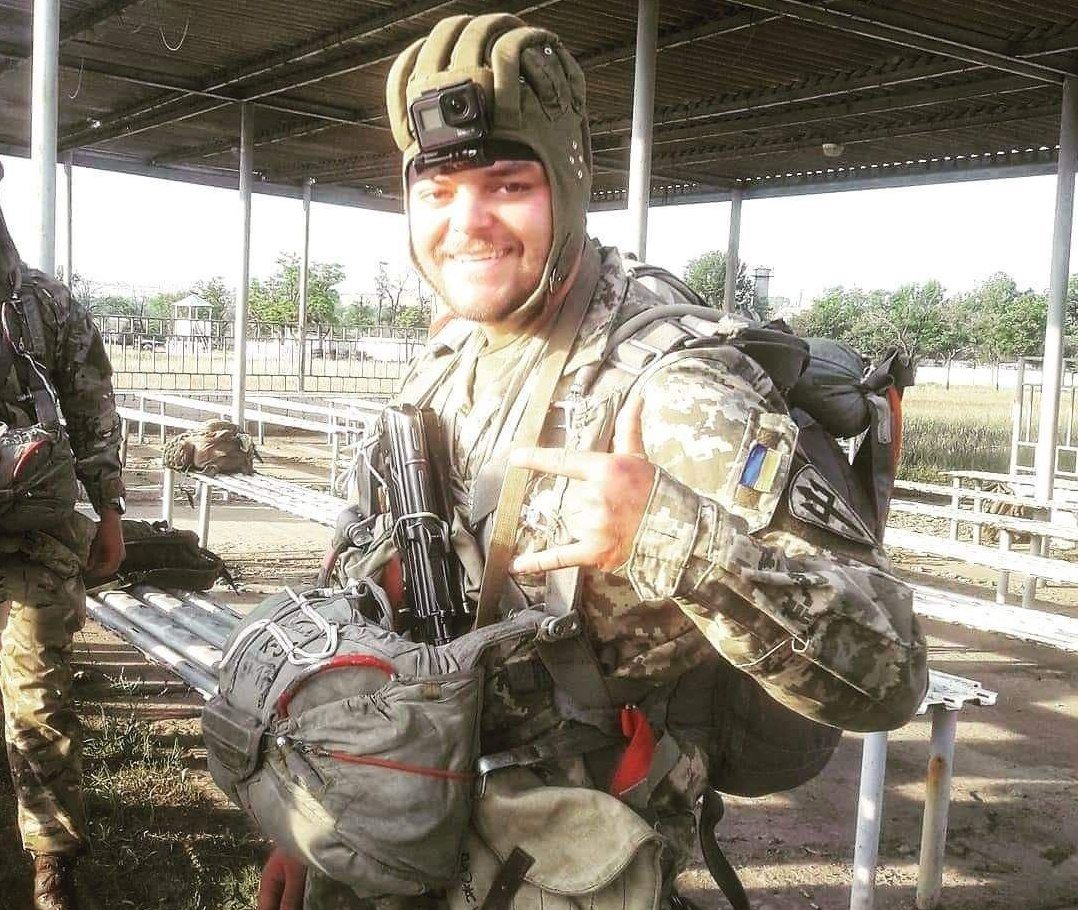 On Monday, officials in the capital city of Kyiv announced a program to evaluate the status of bomb shelters, many of which date back to the Cold War era and were built with the threat of a US nuclear attack in mind. A test of the city's air raid sirens is also planned in the coming weeks, city officials said. Kyiv has some 4,000 locations designated as possible emergency shelters, including underground metro stations, car parking structures, and basements.
"In a few weeks, we will turn on the sirens and conduct exercises so that people understand what to do without panic," Andriy Krishchenko, deputy head of the Kyiv State Administration for Municipal Security, said in a Monday interview, according to the Ukrainian news magazine Korrespondent.
Unlike the steady drip of intelligence that has accompanied the buildup of Russian ground forces near Ukraine's frontiers, a Russian air-power blitz could come with little or no warning. And warplanes and missiles can be pre-positioned much closer to D-Day and much farther away from Ukrainian territory.
"My biggest concern is that there is too much focus on land power right now — because it is what can be observed — and not enough focus on the likelihood that air and missile strikes would be used. Those preparations are harder to observe," Dara Massicot, a senior policy researcher at the Rand Corp., said.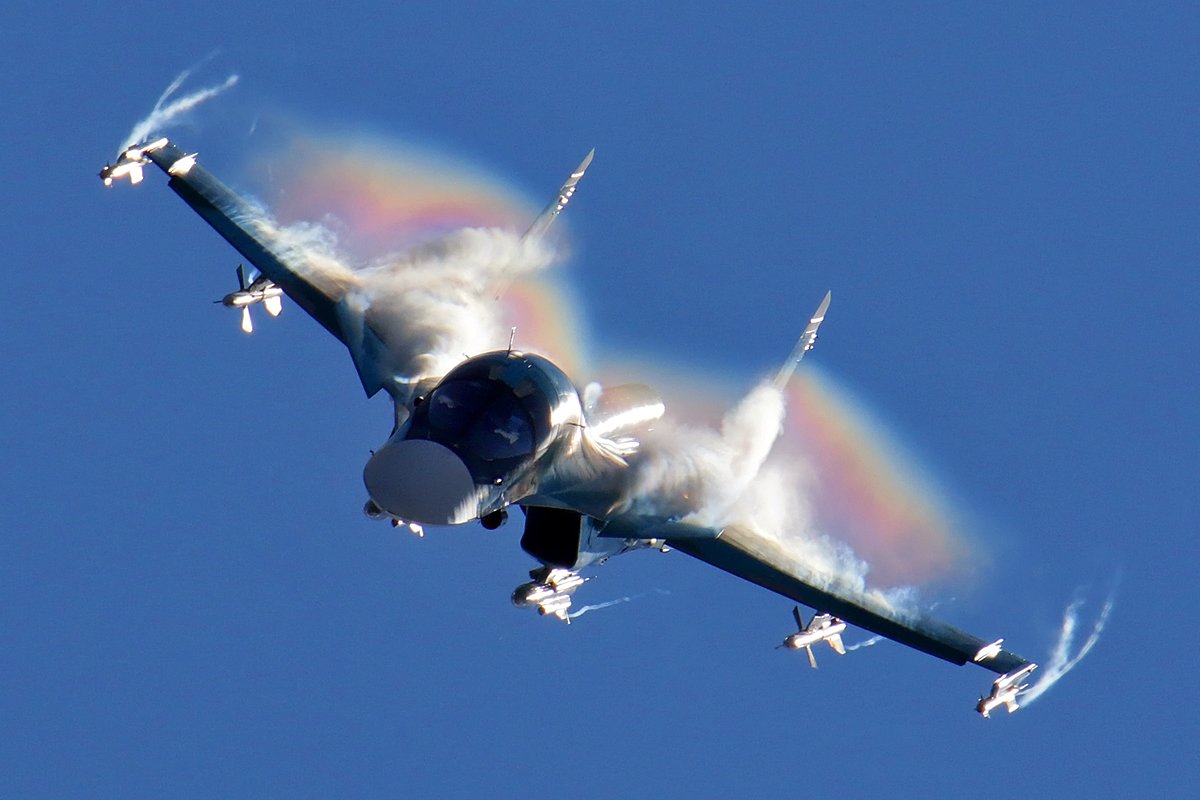 "Russian strategy in contingencies like these would use all levers of power — to include air and missile strikes — that would be devastating on Ukraine," Massicot told Coffee or Die. "It may be that Russia is setting up its slower-moving pieces, such as ground forces, now, and the others will come later."
Russia has recently moved military forces on Ukraine's borders, including some 100,000 troops, sparking concerns about a major offensive this winter. Oleksiy Melnyk, a former Soviet air force fighter pilot and retired Ukrainian air force commander, said there's no need for the Russian military to pre-position its air-power assets more than a few days ahead of time.
"Russian air force units are supposed to be deployed at certain distance from a frontline — 100 to 150 kilometers — close, but safe," Melnyk, co-director of Foreign Relations and International Security Programs at the Razumkov Centre, a Ukrainian think tank, told Coffee or Die.
"It is a matter of days to move aircraft and support personnel — ground crews — to the existing airbases, where all the ground infrastructure, stocks of fuel, and ammunition are prepared in advance," Melnyk said. "Long- and short-range bombers can operate from their home bases. They practiced intensively similar missions during the Syria campaign."
As the Russia border buildup developed over the past month, Ukrainian government officials were largely silent on what was being done to boost the country's defenses against a prospective invasion force. Monday's dual announcements, however, signaled a notable change in tone by Ukrainian government and military officials. Concrete, public steps are now being taken to prepare the country for a wider war — specifically, a Russian air campaign.
"The Russians will most probably start with an air campaign because only a land invasion will cause them a lot of casualties, and they don't have dominance in land forces. With air power, they have superiority," said Andrii Ryzhenko, a retired Ukrainian navy captain who served as deputy chief of staff for Euro-Atlantic integration.
"Russia has significantly built up its airstrike capability. Speaking about missiles, Russia also has a significant potential," Ryzhenko told Coffee or Die.
As part of its military buildup, according to multiple intelligence reports, Russia has deployed several nuclear-capable Iskander ballistic missile units to locations near Ukraine's borders. Within the occupied Crimean Peninsula and on the Black Sea, Russia also wields multiple types of ballistic and cruise missiles.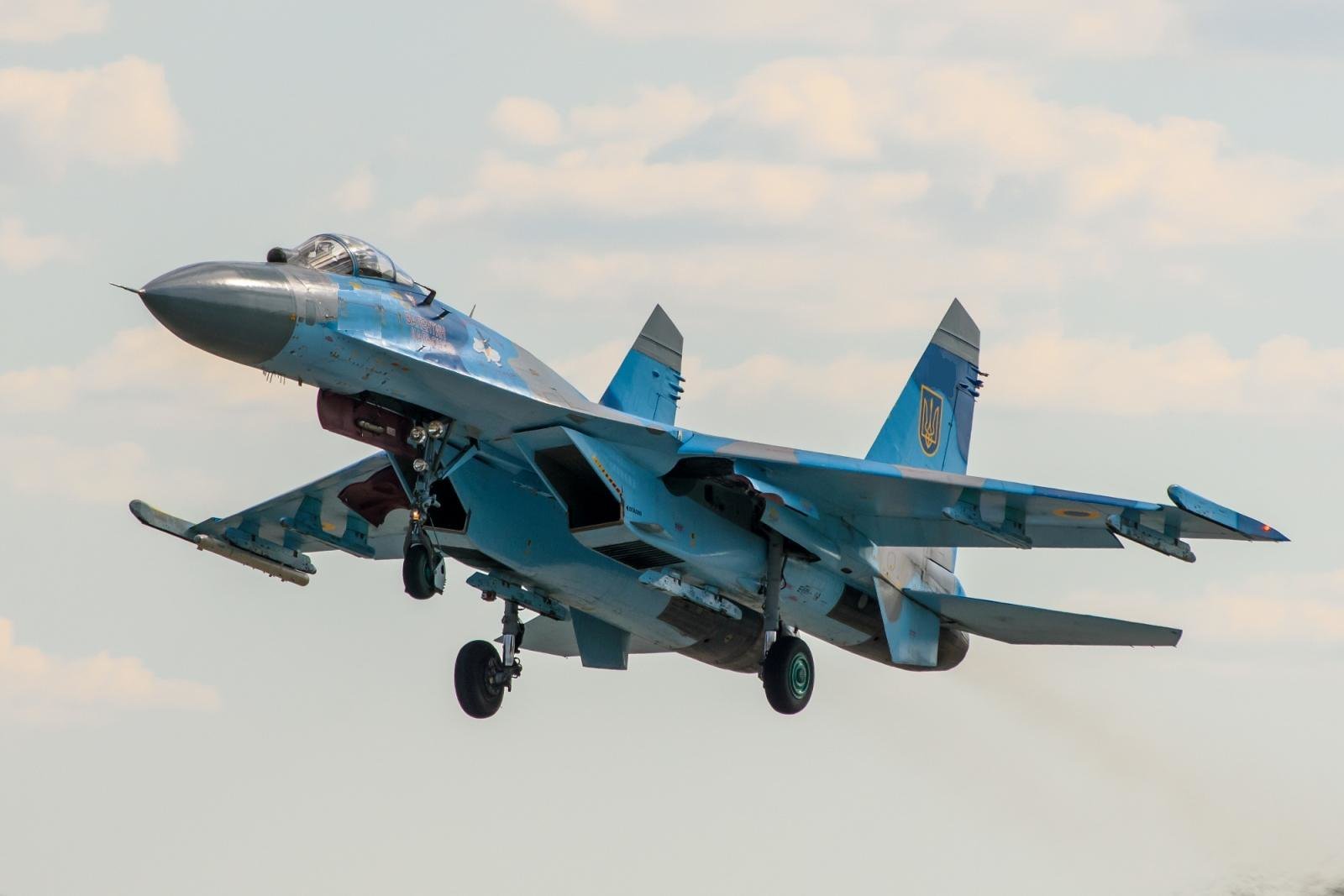 "The Russians easily and most probably will engage these missile systems both from sea and from land against Ukraine during the beginning of a possible aggression — to destroy critical infrastructure, to destroy the industry of the armed forces and the state of Ukraine," Ryzhenko said. "The Russians can concentrate a salvo of more than 200 cruise missiles against [Ukrainian] ships as well as land targets."
Ukraine's air force comprises aging, Soviet-era fighters that would likely face long odds in combat against Russia's more modern fighters and air-defense systems. Similarly, Ukraine's arsenal of anti-aircraft missiles includes mostly outdated Soviet-era hardware, such as the S-125, S-300, and Buk-M1 missile systems.
"Even if they were modernized, these systems are quite old … Russia can destroy them in the beginning of a war," Ryzhenko said. "Air defenses should be one of the priorities of the development of the armed forces of Ukraine."
According to the International Institute for Strategic Studies, a British think tank, as well as a recent report by Forbes, the Ukrainian air force possesses roughly 100 S-300 launchers, 72 Buk-M1 systems, and a smaller number of S-125 systems. The roughly 100 anti-aircraft missile launchers in the Ukrainian army include Osa-AKMs, S-300s, Strela-10s, Tor-M1s, and Tunguskas. The Ukrainian Army also wields anti-aircraft guns, as well as man-portable air-defense systems, weapons commonly known as MANPADs.
"[Kyiv] inherited from the Soviet Union a significant number of surface-to-air missiles and guns. Thirty years later, these leftovers still form the backbone of Ukraine's air-defense system," David Axe wrote in the Dec. 2 Forbes report.
Ukraine has also developed its own aerial surveillance radars, which are designed to interface with anti-aircraft missile systems. In September, Ukraine began operating a new, domestically produced radar detection station called the 80K6KS1 "Phoenix" that integrates with the Buk-M1 anti-aircraft missile system.
"Without gaining air superiority, launching full-scale invasion would be too risky for Russia," said Denys Antipov, a former officer who commanded a recon drone platoon in the Ukrainian army's 81st Airborne Brigade during combat operations in Ukraine's eastern war zone from 2015 to 2016.
"Without modern equipment and armament, we have little chances against a massive Russian missile attack," Antipov told Coffee or Die. "We don't have enough radars and missiles. For the short term, the most useful [US military aid] could be the weapons that are easy to train to use. Like Stinger anti-aircraft missiles and radars."
Congress is currently mulling a wide range of air defense options that the US can provide to Ukraine, including Stinger missiles. A MANPAD, the Stinger can be fired from the shoulder of a single soldier. Although ineffective against modern Russian fighters, the Stingers would be lethal against low-flying helicopters or transport aircraft carrying airborne troops.
"Ukraine really needs anti-air capabilities, even modernized MANPADs would be sufficient," Aslin said. "If Ukraine can defend itself from the air, it might have a chance."
Read Next: