KYIV, Ukraine — Intensified combat erupted overnight and throughout the day along the front lines in Ukraine's eastern Donbas region, raising fears that Russia is orchestrating a false flag propaganda pretense to justify a full-scale invasion of Ukraine.
At 9 a.m. on Thursday, Feb. 17, Russian forces in eastern Ukraine shelled a kindergarten in the Ukrainian-controlled town of Stanytsia Luhanska. Teachers and children were reportedly present at the time. There were no fatalities, although initial news reports say that three teachers suffered concussions.
As of 2 p.m. on Feb. 17, the Ukrainian armed forces reported 34 cease-fire violations by the Russian side at various points along the northern sector of the Donbas front lines. Four more people — including two Ukrainian soldiers and two civilians — were reportedly injured in those attacks, according to initial news reports.
"It should be noted that the enemy continues to use its propaganda methods of waging information warfare in order to accuse the Armed Forces of Ukraine of shelling the civilian population, thus hiding their own insidious actions," Ukraine's Joint Forces Operation said in a Thursday statement.
The Joint Forces Operation is the name for Ukraine's combat mission in the eastern Donbas region.
The US has warned for weeks about a potential Russian-orchestrated false flag event that Moscow would exploit to justify launching a major offensive. For that reason, Ukrainian soldiers on the Donbas front lines are under strict orders to observe the cease-fire.
"We are under strict orders not to fire not only because of the ceasefire but because of the situation with Russia and the possibility Russia could use this as a motive to invade eastern Ukraine," Aiden Aslin, a British citizen who is serving as an enlisted Ukrainian Marine on the front lines near Mariupol, wrote Thursday.
A Ukrainian soldier deployed on the front lines near the Russian-occupied city of Luhansk told Coffee or Die Magazine that his unit was under orders "to not shoot back under any circumstances."
The gathering war clouds seemed to briefly part this week in Ukraine amid claims from Moscow about the drawdown of some Russian forces massed on Ukraine's borders. However, recent assessments by US and NATO officials now show that Russia is continuing its buildup, including the addition of some 7,000 new soldiers, and has moved some of its units even closer to Ukrainian territory.
The US has observed "more Russian forces, not fewer" massed near Ukraine, US State Department spokesman Ned Price said Wednesday, adding that those forces were "moving into fighting positions."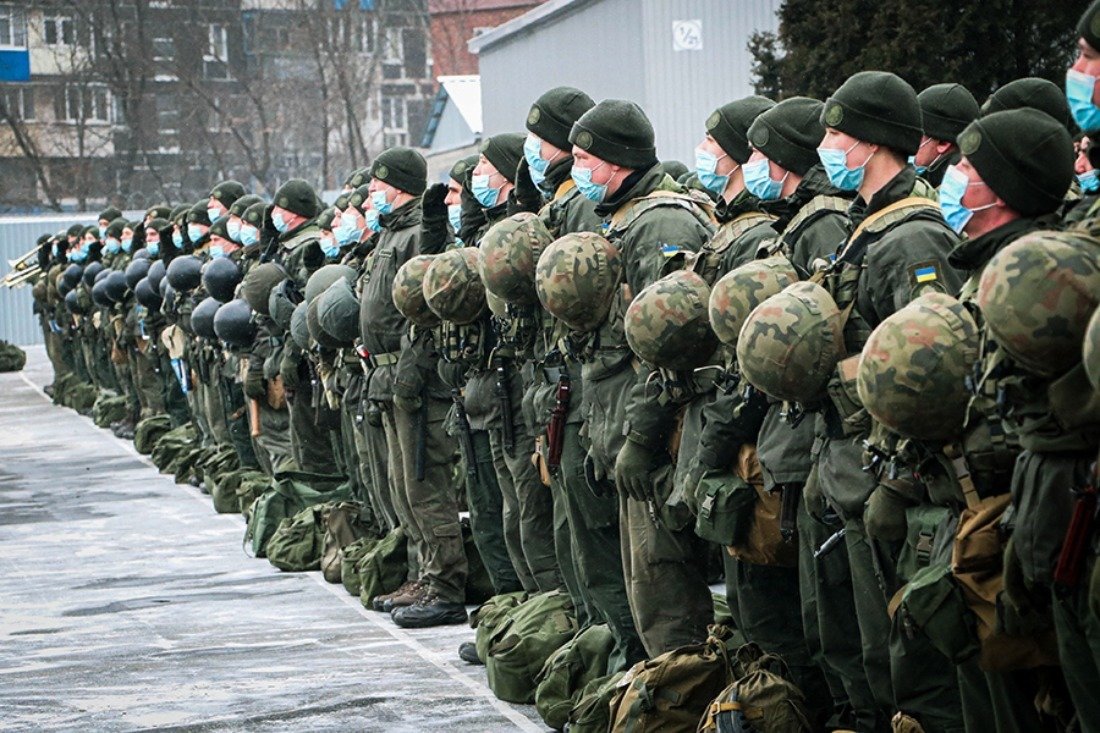 "Russia maintains a massive invasion force, ready to attack," NATO Secretary-General Jens Stoltenberg said during a Wednesday speech in Brussels.
In response to Thursday's attacks, Ukraine's Minister of Foreign Affairs wrote on Twitter, "We call on all partners to swiftly condemn this severe violation of Minsk agreements by Russia amid an already tense security situation."
A spokesman for Russia's proxy forces in eastern Ukraine said Thursday's attacks were in response to Ukrainian provocations.
"In order to protect civilians, our defenders had to open retaliatory fire to suppress the enemy's weapons," Oleg Nikitin, spokesman for the Russian-controlled Donetsk People's Republic, said in a Thursday statement, multiple news agencies reported.
According to some analysts, Russia's claims of a partial drawdown are likely meant to provide cover for units shuffling into new offensive positions around Ukraine's perimeter. The Russian drawdown claims have also created conflicting media narratives, which might allow Russian forces to regain the element of surprise ahead of a prospective attack.
The buildup phase of Russia's confrontational gambit has ended, and a tense waiting game has begun. Following months of Russian military movements near Ukraine, US intelligence estimates warn that a Russian offensive could begin this week.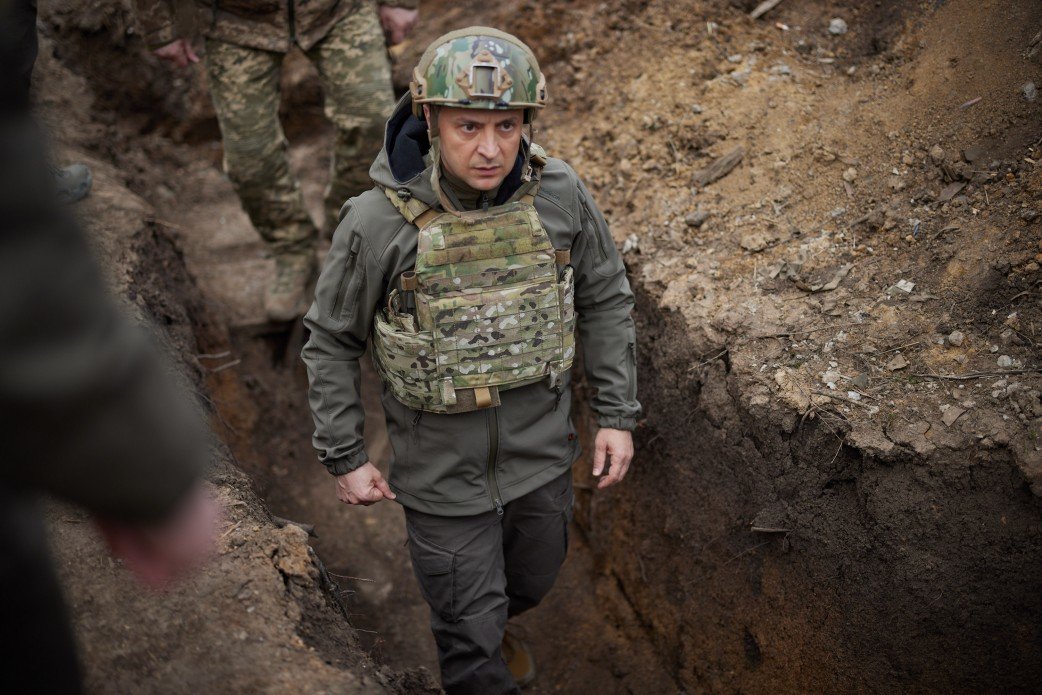 Citing unnamed US defense officials, multiple news agencies reported that the Russian attack could happen on Feb. 16. On the night of Feb. 15 and into the following day's early hours, Ukrainian forces were on alert and taking concrete actions to prepare for a Russian attack.
"Measures are being taken. Finally… I think people finally realized the seriousness of the situation," a Ukrainian Marine deployed on the Donbas front lines near Mariupol told Coffee or Die in a text message.
The Ukrainian Marine added: "For me, the heaviest thing is my girl is back at home. I'm trying to keep her informed, so in case something starts and we lose comms she doesn't freak out and think the end of the world is here."
In a national address on Monday, Feb. 14, Ukrainian President Volodymyr Zelenskyy declared Feb. 16 a national "day of unity" and called on Ukrainians to participate in patriotic displays such as displaying the Ukrainian flag and singing the national anthem.
Read Next: