KYIV, Ukraine — With the coronavirus pandemic fading from the limelight, it's back to business as usual for Russian and NATO military forces.
The U.S. Air Force twice scrambled F-22 fighter jets to intercept Russian warplanes flying close to Alaska on Wednesday, underscoring the new normal of chilled military relations between Moscow and NATO, which began after Russia's 2014 invasion of Ukraine.
"A Cold War mentality has certainly returned to the skies over the Baltics and Alaska, although Russian aircraft are by far fewer and in relative terms less capable than during the heydays of the Soviet Union," said Franz-Stefan Gady, a research fellow for the International Institute for Strategic Studies, a British research group.
"Unsurprisingly. there have been multiple close encounters between Russian and U.S. aircraft in recent years with both sides accusing one another of unprofessional conduct," Gady told Coffee or Die.
According to the North American Aerospace Defense Command, or NORAD, Moscow's Alaskan flyby on Wednesday comprised two Russian Tu-95 bombers, two Russian Su-35 fighter jets, and an A-50 airborne early-warning and control aircraft. A second Russian formation included two Tu-95s and an A-50.
Both Russian formations came within about 20 miles of Alaska, NORAD reported. That put the Russian warplanes outside of U.S. airspace — which only extends 12 nautical miles from the coastline — but well with the bounds of the U.S. military's Air Defense Identification Zone, or ADIZ, which stretches some 200 nautical miles out from America's shore.
"During these flights, Russia is usually probing U.S. and NATO air defense networks including ground-based air surveillance radars while testing its own airborne detection and tracking capabilities," Gady said. "In Alaska in particular, Russian reconnaissance aircraft have been mapping NORAD's air defense network and collecting signals intelligence."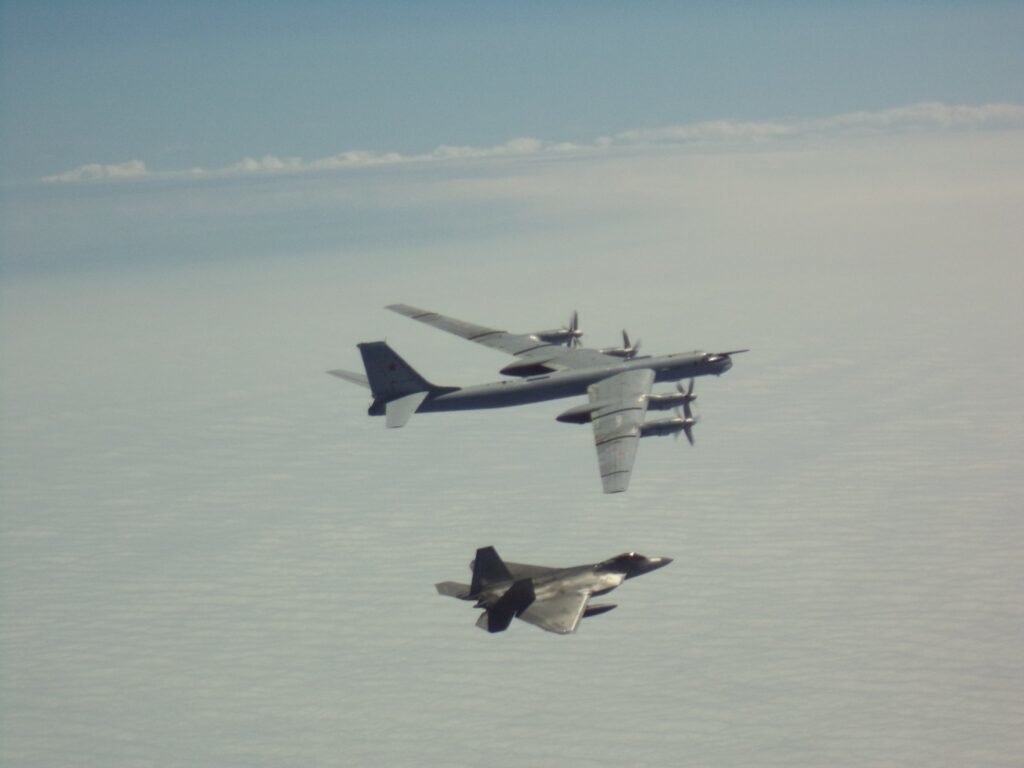 The Russian Foreign Ministry said its aircraft obeyed international airspace rules. NORAD, for its part, said the F-22 intercepts demonstrated that U.S. and Canadian airspace was secure from outside threats.
"Our ability to deter and defeat threats to our citizens, vital infrastructure, and national institutions starts with successfully detecting, tracking, and positively identifying aircraft of interest approaching U.S. and Canadian airspace," said General Terrence J. O'Shaughnessy, NORAD commander, in a release.
Also on June 10, a Russian aircraft reportedly entered the airspace of Estonia, a member of NATO, without permission.
Estonian officials said a Tu-204-300 jet airliner flew into their country's airspace without permission over the island of Vaindloo in the Baltic Sea — the country's northernmost territory.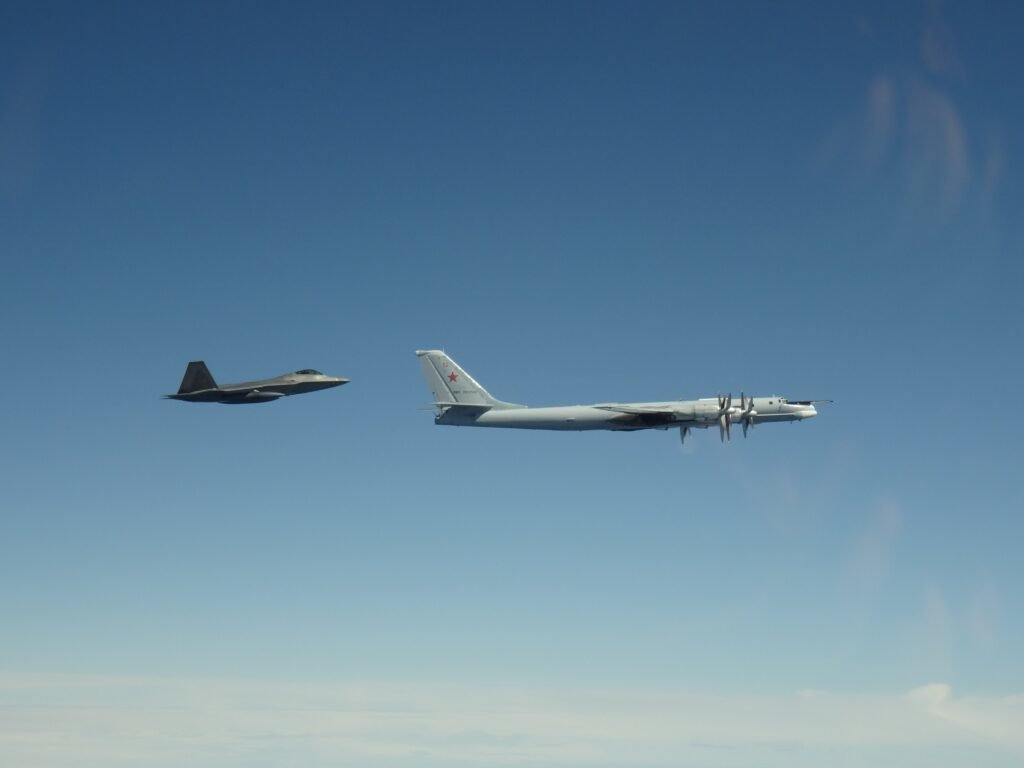 Russia's aviation activities this week weren't necessarily unusual — NATO jets scrambled to intercept Russian warplanes more than 200 times in 2019.
But Moscow's attention-grabbing moves come at a time when the Western alliance is looking past the pandemic and ramping back up its efforts to deter Russian aggression in Europe.
"A significant longer-term decrease in [NATO] military activities might be perceived as an opportunity by the Russians, who often see their enemies' reluctance to risk human lives—pandemic or combat casualties—as their weakness," said Oleksiy Melnyk, a former Soviet fighter pilot who is now co-director of foreign relations and international security programs at the Kyiv-based Razumkov Center think tank.
Russia's 2014 invasion of Ukraine chilled its relations with the West.
The worry then, as now, among Western leaders is that Moscow might overreach — by design or by accident — and provoke a conflict with a NATO country. If that were to happen, the alliance would be bound by treaty to retaliate against Russia.
In a bid to deter Russia from further aggression, NATO has since shored its eastern flank by rotating military forces through the Baltic countries, as well as by increasing the pace and scale of its military exercises in the region.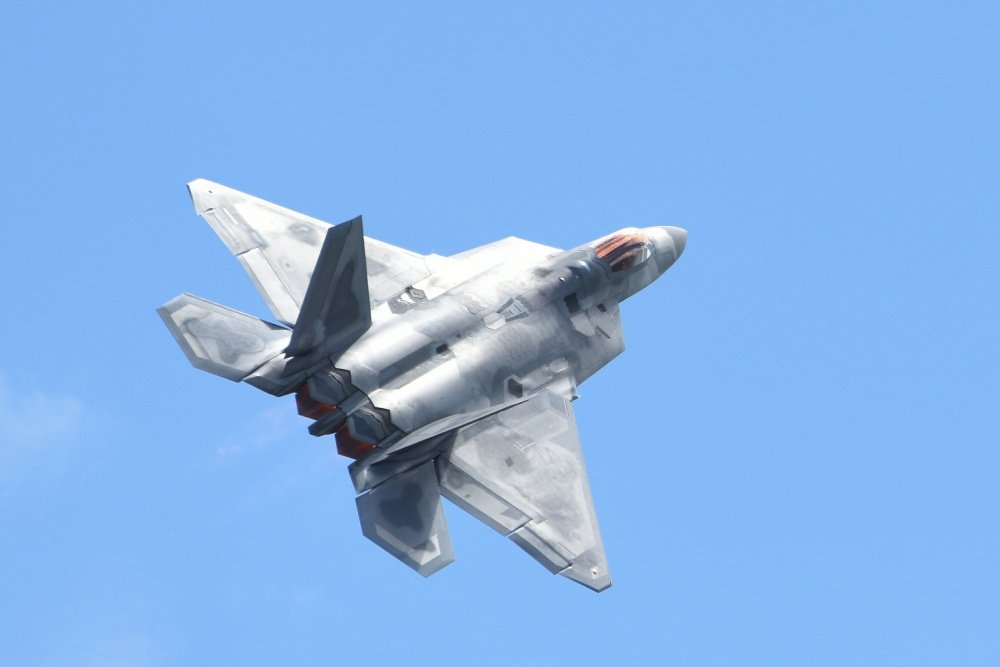 Moscow, for its part, has also stepped up its military exercises, as well as the pace — and the boldness — of its air missions near NATO countries. Aerial encounters between Russian and NATO aircraft have consequently increased. According to Melnyk, the former Soviet fighter pilot and Ukrainian defense expert, some of those Russian air patrols have come dangerously close to a mishap and exceeded what Soviet pilots were allowed to do near NATO forces during the Cold War.
In order to protect the airspace over its Baltic member states of Estonia, Latvia, and Lithuania — three ex-Soviet countries — NATO maintains fighter jets on constant alert, ready to scramble in case of suspicious air activity.
"This 24/7 mission demonstrates that our commitment to the security of our Allies is rock-solid and that our vital work goes on despite the coronavirus pandemic," NATO spokesperson Oana Lungescu said in a recent statement.
The "Baltic Air Policing Mission," which began in 2004, "took on greater prominence following Russia's illegal annexation of Ukraine's Crimea in 2014," NATO reported in a release posted to its website.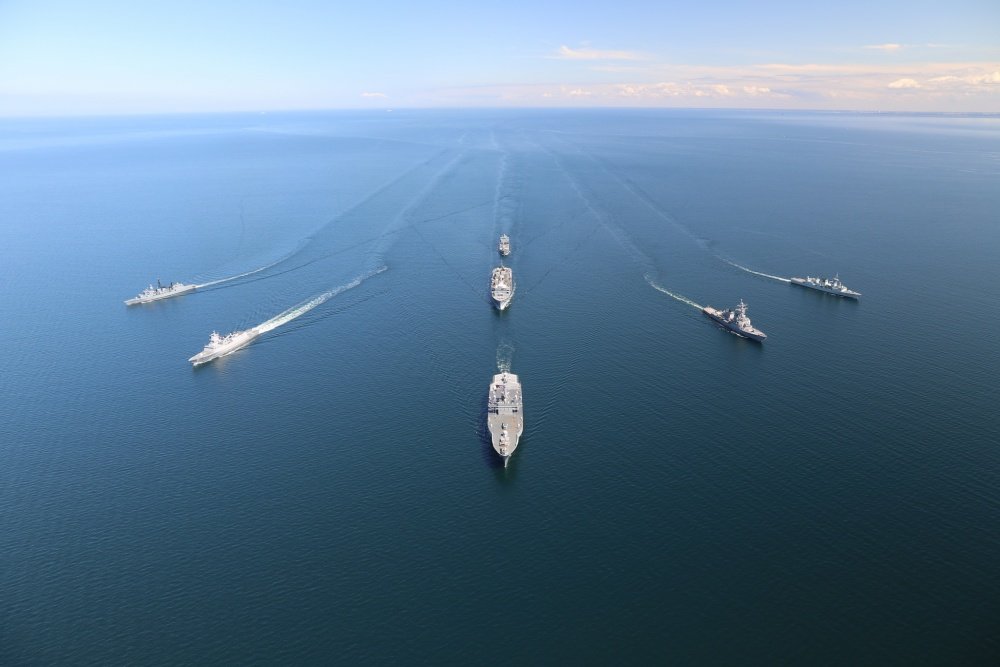 Large-scale NATO ground combat exercises in Europe were temporarily put on hold this spring due to the coronavirus pandemic. Yet, with the pandemic in remission across the continent, some of those exercises are back on.
Some 20,000 U.S. troops were slated to deploy to Europe and back this spring for the Defender-Europe 20 exercise. Scheduled to last through May and take place in 10 European countries, it was to be the U.S. military's largest European military exercise in 25 years.
The coronavirus pandemic forced planners to either delay or scrap much of Defender-Europe 20. But some of those plans are now moving forward again, such as an exercise called Allied Spirit, which kicked off on June 5 in Poland. Comprising some 4,000 U.S. soldiers and 2,000 Polish soldiers, one of the exercise's objectives is a U.S.-Polish division-size river crossing.
On June 7, NATO began the 49th iteration of an annual exercise called Baltic Operations, or BALTOPS. Typically, the exercise comprises air, land, and sea components. This year, however, due to the lingering coronavirus threat, BALTOPS is an exclusively sea and air event, comprising units from 19 countries.
Gady said Russia's recent air activities near Alaska probably weren't a tit-for-tat reprisal for NATO's military exercises.
"Rather, it is business as usual, which is dangerous enough, however," Gady said.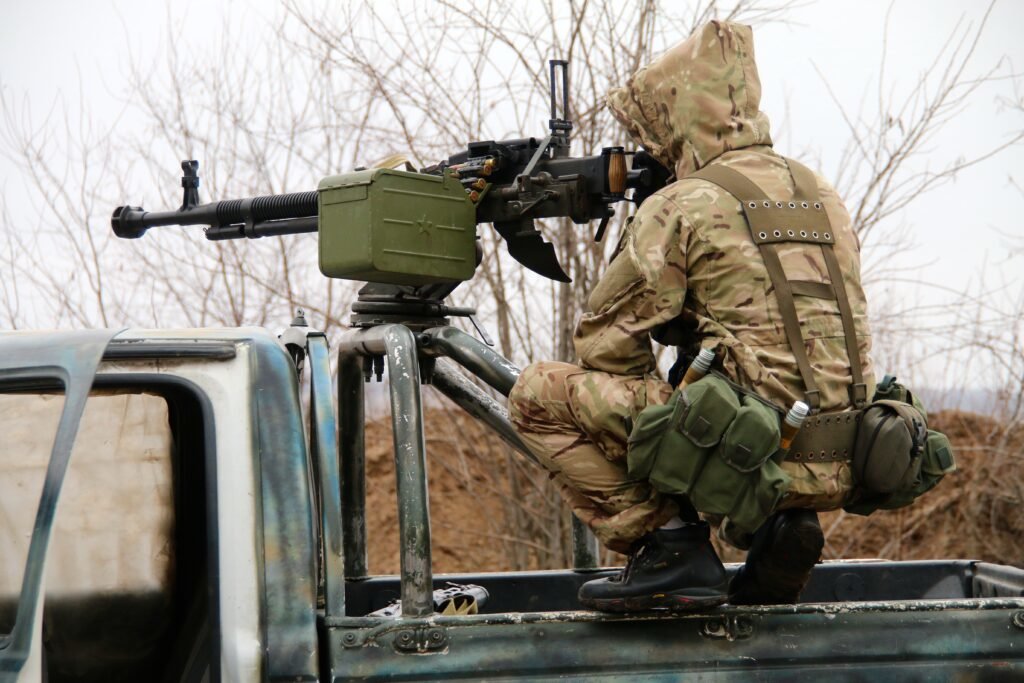 This week the U.S. and NATO both also made strong statements in support of Ukraine — a country that's been locked in a limited war against Russian forces since 2014.
The U.S. announced on Thursday that it was delivering $250 million in security assistance to Ukraine. The funds are to "strengthen Ukraine's capacity to more effectively defend itself against Russian aggression," the Pentagon said in a statement.
And on Friday, NATO announced that it was making Ukraine a so-called Enhanced Opportunities Partner. The move deepens the embattled, post-Soviet country's ties to the Western alliance and opens the door for Ukraine's stepped-up participation in NATO-led operations.
"This decision recognizes Ukraine's strong contributions to NATO missions, and demonstrates the Alliance's continued commitment to its partnerships despite the COVID-19 pandemic," Lungescu, the NATO spokesperson, said in a release.
In its eastern Donbas region, Ukraine's military continues to fight a static trench war against a combined force of Russian regulars, pro-Russian separatists, and foreign mercenaries.