Update, March 31, 5:30 p.m.: This story has been updated to reflect the announcement by the International Atomic Energy Agency that Russian officials had returned control of the Chernobyl power plant to Ukrainian hands on Thursday, and that several convoys of Russian troops appear to have left the plant and a nearby town or appear to be preparing to depart.
The Chernobyl nuclear power plant continues to be a source of concern for Ukraine's military, even as Russian forces have turned control of the plant over to Ukrainians and appear to be withdrawing toward Belarus. Russian troops were still present at the facility this week, Ukrainian officials told Coffee or Die Magazine, but may have departed late Thursday. But for much of the past month, officials have feared that an accidental or deliberate explosion at the facility could create a widespread environmental disaster.
Ukrainian officials told Coffee or Die they were concerned Russian forces could create a disaster through poor handling of often-old ammunition, or launch missile attacks from the facility, or strike it after they fully withdrew. Chernobyl has been undergoing decommissioning since the catastrophic accident in 1986 but "significant amounts of nuclear material remain in various facilities at the site in the form of spent fuel and other radioactive waste," according to the International Atomic Energy Agency.
The IAEA said in a statement that Ukrainian officials confirmed that they were now in charge of the plant. The Ukrainians told IAEA that two convoys of Russian troops had left the facility, heading toward Belarus, while a third convoy had also left the city of Slavutych, where many Chernobyl staffers live.
For much of the past month, Ukraine's armed forces general staff believed the Russians were using Chernobyl for the transportation and accumulation of ammunition, knowing that Ukrainian troops "can not and are not going to conduct any hostilities in the exclusion zone." The Chernobyl exclusion zone is a 1,000-square-mile area around the plant that has been permanently evacuated since 1986 due to radiation released from the plant.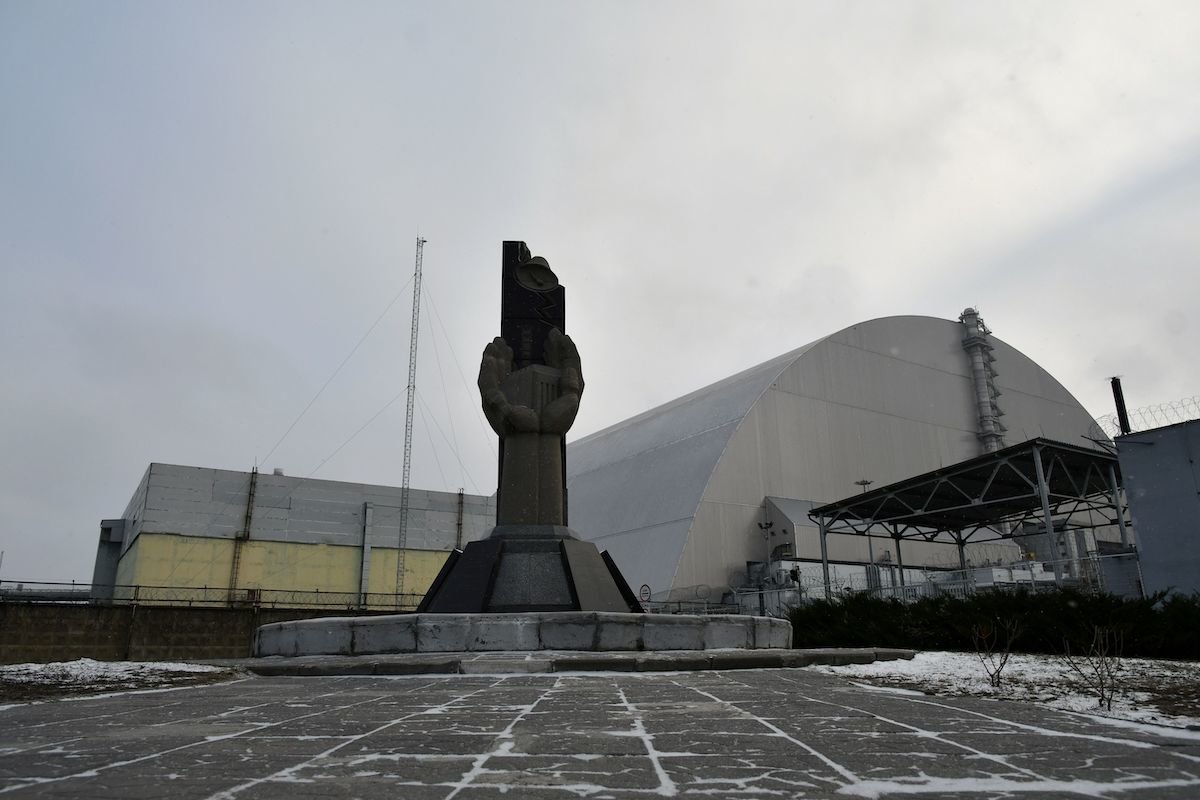 Thursday morning, March 31, two Ukrainian sources told Coffee or Die that Russian troops, along with the ammunition, were still positioned at Chernobyl. But, those sources said, the Russians appeared to be reducing their numbers at the plant.
"They are still there, but in less numbers," the expert said Thursday morning, adding that it was difficult to identify exactly how many Russians remained.
Oleksandr Danylyuk, a Ukrainian government defense and security adviser, confirmed that while some Russian troops had left Chernobyl, "a lot" of troops and ammunition remained there as of Thursday.
He added that the Russians still had BM-21 Grad, BM-27 Uragan, and BM-30 Smerch rocket systems at the facility.
US officials concurred that some Russians troops were leaving.
"We said very clearly that we were concerned about [Russian] occupation of that nuclear facility and our concerns over their lack of understanding or adherence to any kind of safety protocols," a senior US defense official told Coffee or Die Thursday morning. "So that's, that's a long-standing concern."
The official could not provide additional insight into the remaining Russian force level at Chernobyl.
"I don't have the level of detail you're getting from Ukrainians on rockets being left there or how many Russians are there. We have seen them begin to reposition away from Chernobyl. But I couldn't give you a nose count of how many are still there or what they might have left."
Russian forces, according to IAEA, captured Chernobyl on Feb. 24, the first day of the all-out war on Ukraine.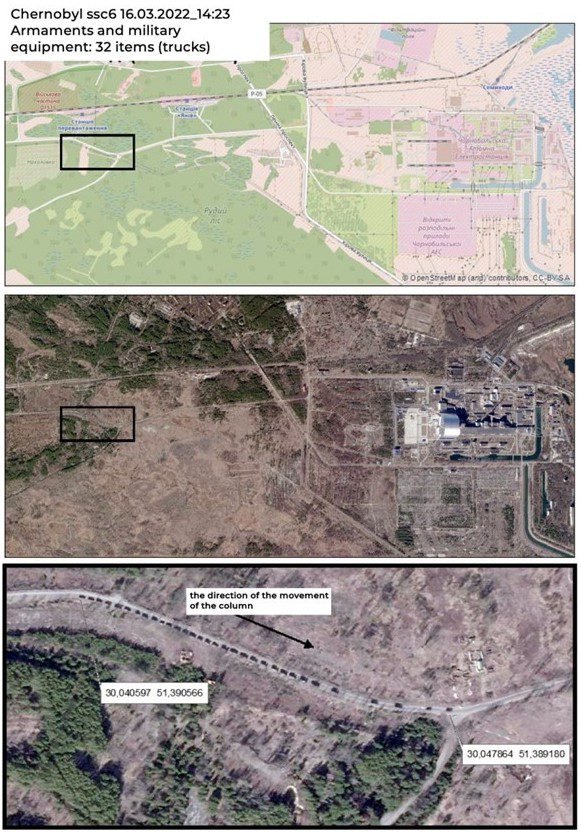 The transportation and accumulation of "huge amounts of ammunition by Russian troops in the immediate vicinity of the Chernobyl isolation facilities […] could at any time lead to unauthorized detonation of ammunition, damage to shelter, damage to radiation and radiation contamination in the areas with hundreds of millions of Europeans," according to the statement from Ukraine's general staff. "We emphasize once again that the risk of self-detonation of these munitions is high and without combat operations, due to the low level of ammunition handling culture in the Russian Armed Forces, as well as the widespread use of old and substandard ammunition. Such incidents occur in Russian warehouses and arsenals regularly and in peacetime, which is well known."
Around a dozen accidents have happened in explosives factories across Russia since 2014, according to the Tass news agency.
As proof of Russian military activity at the site, the Ukrainian armed forces general staff distributed satellite images it said showed a large convoy of trucks moving through the facility and large amounts of ammunition being stored there. Coffee or Die could not independently verify the photos or information.
Ukraine's concerns came as IAEA Director General Rafael Mariano Grossi was in Ukraine for talks with senior government officials on what IAEA said was its "planned delivery of urgent technical assistance to ensure the safety and security of the country's nuclear facilities and help avert the risk of an accident that could endanger people and the environment."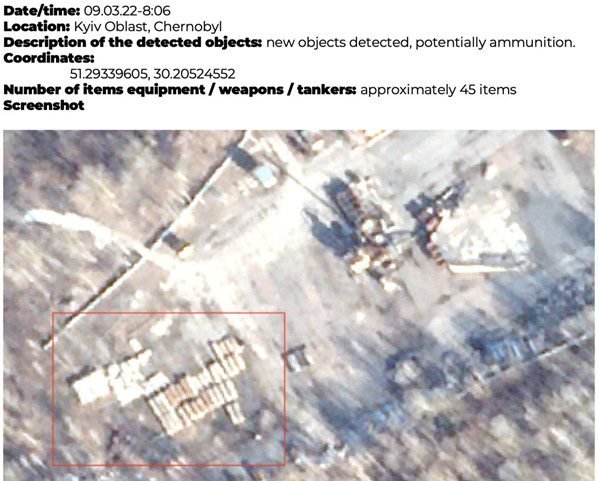 Grossi visited the South Ukraine nuclear power plant Wednesday to meet senior Ukrainian government officials as well as staff, according to the IAEA website.
The aim of Grossi's visit, according to IAEA, is to "initiate prompt safety and security support to Ukraine's nuclear facilities." This will include sending IAEA experts to prioritized facilities and the shipment of vital safety and security supplies including monitoring and emergency equipment.
"The military conflict is putting Ukraine's nuclear power plants and other facilities with radioactive material in unprecedented danger," Grossi said Tuesday, according to the IAEA website. "We must take urgent action to make sure that they can continue to operate safely and securely and reduce the risk of a nuclear accident that could have a severe health and environmental impact both in Ukraine and beyond."
Ukraine has 15 nuclear power reactors at four plants in addition to Chernobyl, where radioactive waste management facilities are located following the 1986 accident, the worst nuclear power disaster in history. Of those, nine are still operating, according to IAEA. Earlier this month, one of those facilities came under Russian fire, raising global concerns about the potential for widespread radiation exposure. The IAEA quickly downplayed those concerns.
A training building at the Zaporizhia nuclear power plant, the largest in Europe, was hit by a Russian projectile, according to IAEA, but the nuclear power plant continued to be operated by its regular staff and there was no release of radioactive material, Grossi said in a March 4 IAEA press release.
The concerns raised by Ukraine are not the first to address safety issues over military activity at Chernobyl.
On Monday, Reuters reported workers at the site told them that Russian troops who took over Chernobyl ran their armored vehicles "without radiation protection through a highly toxic zone […] kicking up clouds of radioactive dust."
The area is called the "Red Forest" because of the amount of radiation the trees have absorbed.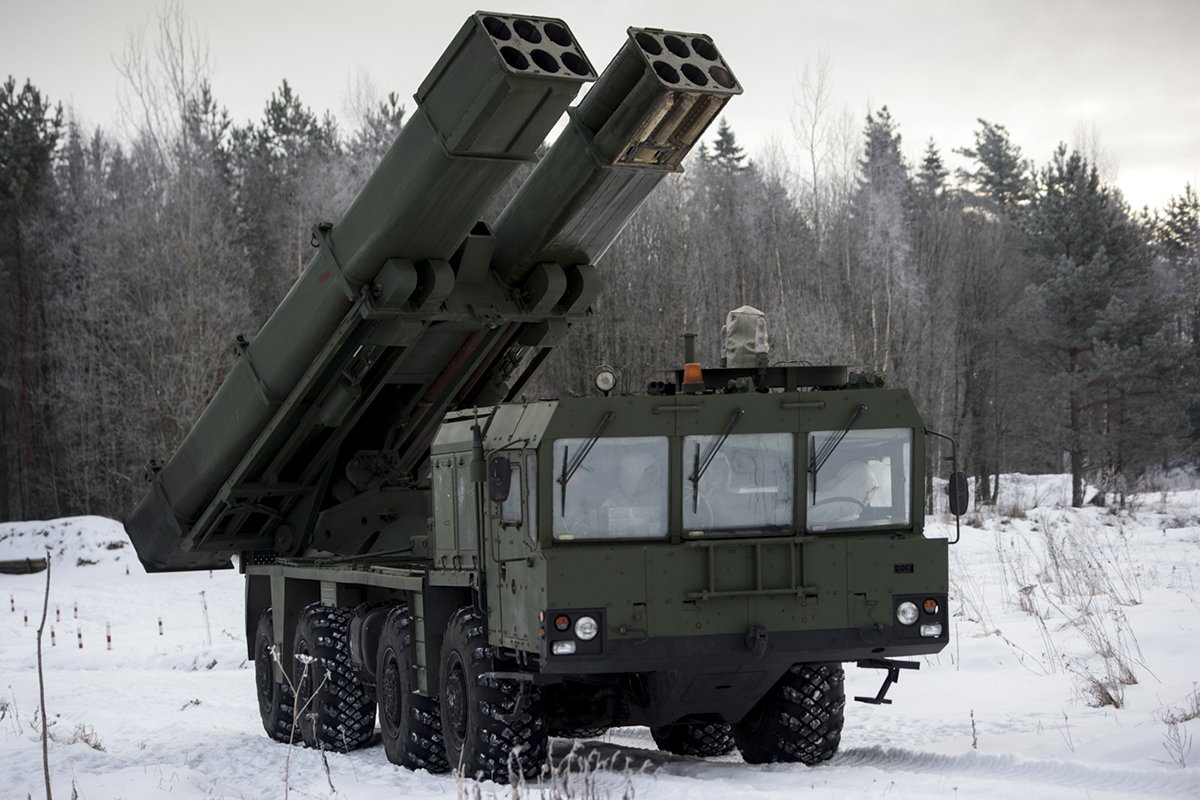 The two sources told Reuters that soldiers in the convoy did not use any anti-radiation gear. A second Chernobyl employee said it was "suicidal" for the soldiers because the radioactive dust they inhaled was likely to cause internal radiation in their bodies.
Ukraine's state nuclear inspectorate said on Feb. 25 there had been an increase in radiation levels at Chernobyl as a result of heavy military vehicles disturbing the soil.
Expert Analysis
Sergii Mirnyi, who served as a commander of a radiation surveillance platoon in the Chernobyl zone in the days after the Chernobyl disaster, said an explosion of Russian ammunition may cause a "substantial impact at the nuclear power plant. The nuclear reactors may or may not be destroyed, because of thick concrete walls, but it would almost for sure sever different kinds of communication and control systems, and it can evoke uncontrolled processes at the nuclear power plant. There are also two large spent nuclear fuel storage facilities there, and they are even more vulnerable."
Such an incident "still can result in the release of substantial amount of radioactive material," said Mirnyi, who holds a master's of science in environmental science policy and specializes in radiation accident aftermath, mitigation, and prevention. A Russian missile strike, depending on its power and where at the facility it hit, Mirnyi said, could send, under the worst-case scenario, radioactive material as far as 1,000 kilometers (620 miles) from Chernobyl, affecting cities as far off as Berlin, Vienna, Munich, Venice, Budapest, Istanbul, Ankara, Moscow, and much of the rest of Central Europe.
Still, he said, any release of radioactive materials would be smaller than that of the Chernobyl disaster of 1986.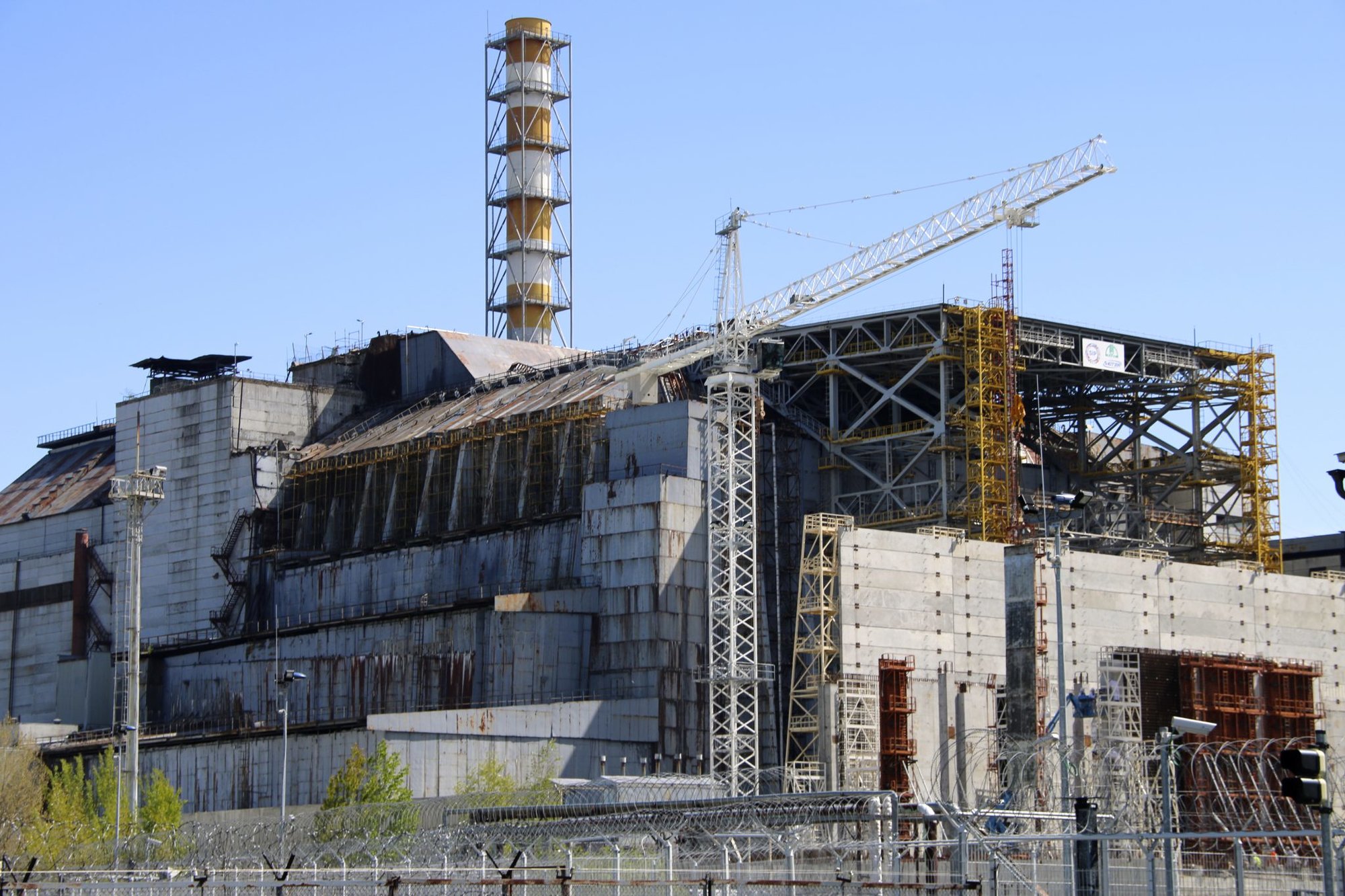 Yves Marignac, a French nuclear expert with the association Négawatt, told Coffee or Die on Thursday that "any voluntary or accidental detonation of ammunition would of course be a strong local concern in terms of radiological exposure, as this would reshuffle radiological dusts and deposits. The concern could be less local in the case of such detonation triggering a forest fire in the exclusion zone, but of course then the environmental extent, still quite local, would depend on conditions."
The American Nuclear Society, however, downplayed Ukraine's concerns about military activity at Chernobyl.
"The fuel is securely stored in dry storage containers," Steven Nesbit, president of the American Nuclear Society, told Coffee or Die. "It's a ceramic material so it's not like the green poo you see on The Simpsons. You can't rule out that there would be some contamination that might get into the wind and blow somewhere. But the scope of that is very small compared to the accident itself back in 1986."
Read Next: