A Ukrainian sniper appears to have killed a senior Russian general Thursday, March 3, as the general arrived at a contested airport near Kyiv. In a speech, Russian President Vladimir Putin confirmed the death of Russian Maj. Gen. Andrei Sukhovetsky, the deputy commander of the 41st Combined Arms Army of Russia's Central Military District.
Sukhovetsky was believed to be 47 and appears to be the most senior Russian military leader killed in the invasion of Ukraine.
Several media outlets reported a Ukrainian claim that Sukhovetsky was killed by a sniper. "This is true. Sniper," the Mirror quoted a military source as saying.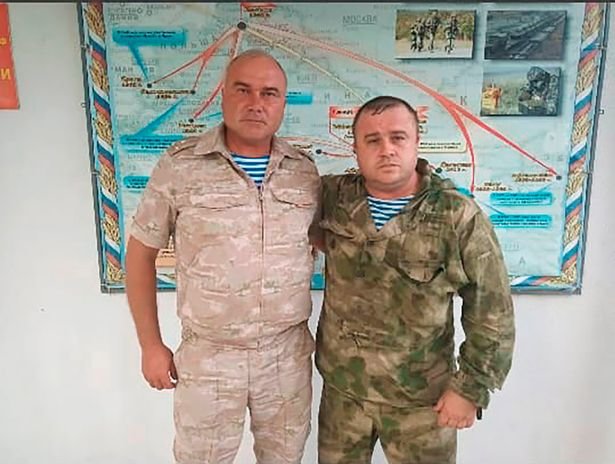 Sukhovetsky was apparently killed while attempting to land in Hostomel, which has been a site of fierce fighting since the opening hours of the war, when Ukrainian army units repelled an air assault by Russian forces. That victory may have been a linchpin in the war, preventing the Russians from threatening Kyiv on the invasion's first day through the airport.
Sergey Chipilyov, of the All-Russian Union Airborne Forces Union of Russian Paratroopers, said in a statement, "With great pain, we received the tragic news about the death of our friend, Major-General Andrey Aleksandrovich Sukhovetsky, in Ukraine during a special operation."
Other colleagues of Sukhovetsky expressed their condolences on social media, and a funeral is slated for Saturday in Russia.
Russian officials said earlier this week that 498 of their troops had been killed in the first six days of the fighting, with 1,600 injured. Ukrainian President Volodymyr Zelenskyy claimed his forces had killed 6,000 Russians.
[ig_post url="https://twitter.com/MavkaSlavka/status/1499514771799822347 " /]
General officers are rarely killed in direct combat. The last American general to have been killed in combat was Maj. Gen. Harold J. Greene on Aug. 5, 2014, at Camp Qargha in Kabul, Afghanistan. He is buried at Arlington National Cemetery. He was the highest-ranking American service member to have been killed by hostile action since Lt. Gen. Timothy Maude was killed on 9/11 at the Pentagon, and Greene was the highest-ranking service member killed on foreign soil since Rear Adm. Rembrandt C. Robinson, who was killed in a helicopter crash in May 1972 during the Vietnam War.
Read Next: