KYIV, Ukraine — On March 23, 2017, a 45-year-old former Russian parliamentarian named Denis Voronenkov stepped out of the Premier Palace Hotel in the Ukrainian capital of Kyiv. An outspoken critic of Russian President Vladimir Putin who had sought asylum in Ukraine a year earlier, on that day Voronenkov was, as was his custom, flanked by his personal bodyguard as he turned to the right out the hotel doors and began walking on the sidewalk.
It was about 11:25 AM. Broad daylight in a European capital. A man in a hoodie approached, drew a gun, and opened fire, shooting Voronenkov four times — twice in the head, once in the neck, and once in the stomach. The wounds were fatal.
For his part, Voronenkov's bodyguard returned fire and was wounded in the ensuing gunfight, as was the assassin, who died later that day while in surgery at a hospital in Kyiv.
Immediately following the ambush, Voronenkov's body was left lying in a pool of blood on the sidewalk just yards from Shevchenko Park, a popular place for families and students to enjoy a spring afternoon, and nearby the entrance to Taras Shevchenko National University of Kyiv, the country's premier academic institution.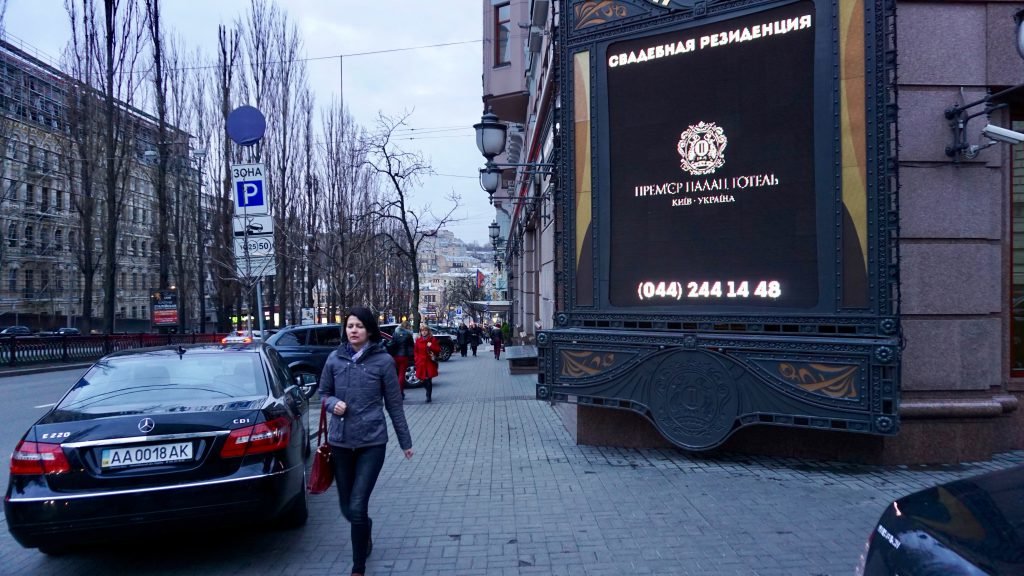 Later that day, blood stains still marked the spot on the sidewalk where Voronenkov had been shot dead a few hours before. Pedestrians shuffled by on their way to wherever, many unknowingly walking through the dried evidence of murder. At the Premier Palace Hotel's entrance a few yards away, a few security guards stood around, casually talking.
Life went on.
And so, too, did Russia's shadow war of assassinations, sabotage, and espionage tradecraft, which have plagued Ukraine since a 2014 pro-democratic revolution ousted the country's pro-Russian president, Viktor Yanukovych — who escaped to Russia.
For his part, Voronenkov was a key witness in Ukraine's treason case against Yanukovych. After fleeing Russia for Ukraine in 2016, Voronenkov and his wife were both granted Ukrainian citizenship in December 2016. About a month before his death, Voronenkov acknowledged that his life was likely in danger.
"Whatever will happen, will happen," Voronenkov said in a television interview. "I don't intend to hide."
Many Ukrainian government officials and security analysts said Voronenkov's brazen, daytime assassination was meant to send a message. Petro Poroshenko, Ukraine's president at the time, called the murder an "act of state terrorism by Russia."
"Once again we see a textbook method of the Russian special forces which we have repeatedly seen in various European capitals," Poroshenko said.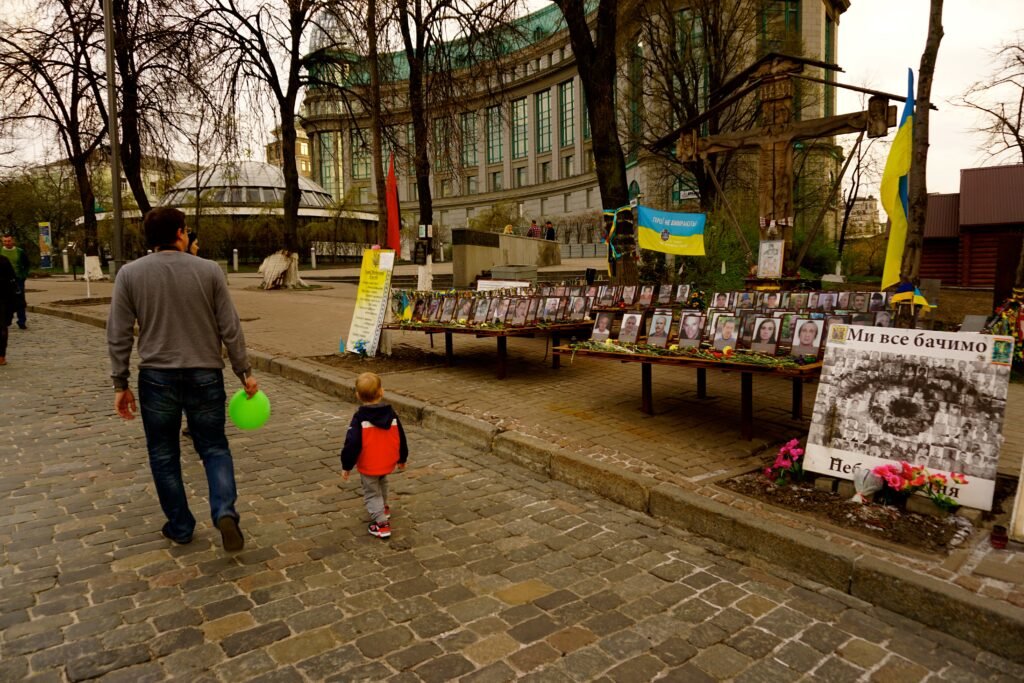 Contract Killers
Recent reports that a Russian military spy agency paid Taliban-linked militants to kill U.S. soldiers in Afghanistan marks an extraordinary escalation of Moscow's hybrid war against the U.S. and the West. Yet the revelation, if true, fits well with Russia's modus operandi when it comes to contemporary clandestine operations.
For years, Russia has sanctioned a shadow war of assassinations throughout Ukraine, as well as across much of Europe. Those targeted killings were performed by contracted hitmen as well as by Russian security agents.
On Aug. 23, 2019, Zelimkhan Khangoshvili, a Georgian rebel fighter of Chechen origin, was assassinated in broad daylight in Berlin.
Khangoshvili, who fought against Russia in the Second Chechen War and the 2008 Russo-Georgian War, had sought asylum in Germany. He was on his way back from Friday mosque service in a park near Berlin's Kleiner Tiergarten when an assassin shot him twice in the head with a silenced Glock 26 handgun.
German police promptly captured the killer, who'd fled the murder scene on a bicycle, after two teenagers observed him tossing a wig, clothes, a Glock pistol, and a silencer into the nearby Spree River.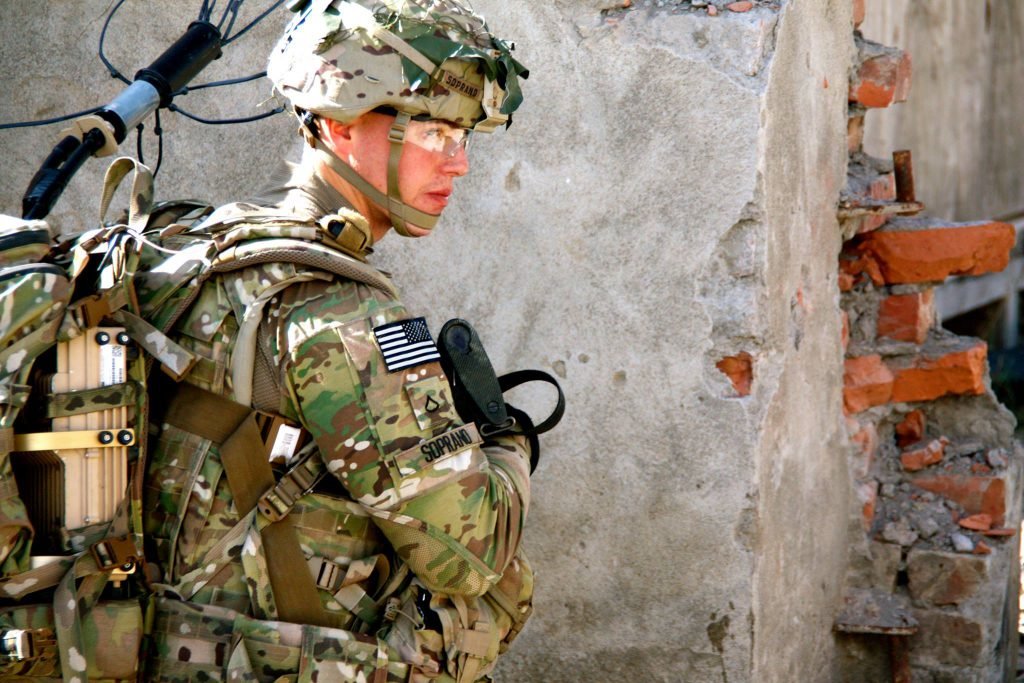 In a joint investigation with Der Spiegel and The Insider, the investigative news site Bellingcat identified the killer as a 54-year-old Russian man named Vadim Krasikov. According to Bellingcat, Krasikov traveled to Germany under a fake identity, and he was linked to at least two other contract killings inside Russia.
In the court filing against Krasikov, German prosecutors reportedly said that "state authorities of the central government of the Russian Federation" ordered the killing.
The Bellingcat investigation also determined Khangoshvili's assassination was planned and organized by Russia's state security agency, the FSB. According to a statement on Bellingcat's website, investigators geolocated Krasikov "at FSB Spetznaz training facilities in the months before he made his trip, under a government-issued cover identity, to Germany in August 2019."
"Our findings indicate that at least one, but more likely several more FSB operatives traveled to Germany to prepare and assist Khangoshvili's assassination," Bellingcat reported.
The German government expelled two Russian diplomats over the killing. For its part, Moscow denied having a role in Khangoshvili's murder. Yet the Kremlin also said the Georgian asylum-seeker was a mass murderer wanted by Russian officials.
Putin described Khangoshvili as a "cruel and blood-thirsty person" who was complicit in an attack on the Moscow metro in 2010. Kremlin officials also said that Russia had requested Khangoshvili's extradition. Berlin subsequently denied that Moscow had ever made that request.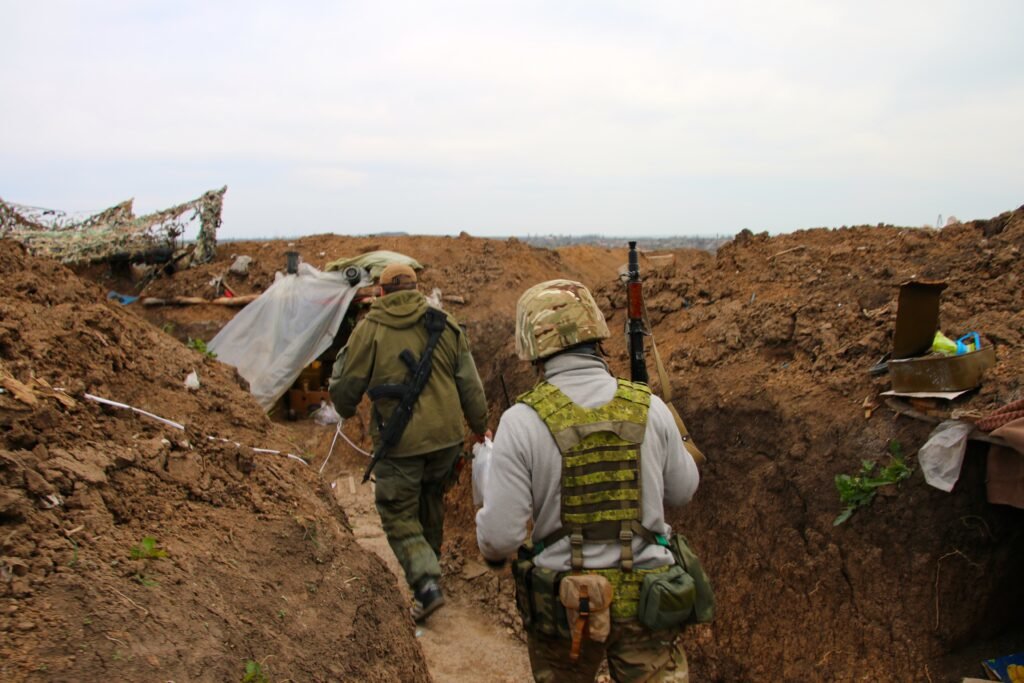 Hybrid War
In April 2014, Russia launched a proxy war in eastern Ukraine's Donbas region that escalated into a conventional military conflict, which is ongoing. So far, about 14,000 Ukrainians have died in the fighting.
Since the February 2015 cease-fire deal, known as Minsk II, went into effect, the war in eastern Ukraine has been frozen along a 250-mile-long static front line. Consequently, the war's lethal, physical effects have largely been quarantined to a buffer zone on either side of the contact line that extends out only as far as the range of the weapons used.
However, with the conflict now stuck in a static, trench-warfare stalemate, the Kremlin has turned to other so-called hybrid means to destabilize Ukraine. Over the intervening years, Ukraine has consequently become a test bed for Russia's hybrid warfare tactics — many of which were later employed against the U.S. and its Western allies. As part of this hybrid war, the entirety of Ukraine's territory has become a battlefield. The capital city of Kyiv, in particular, has seen its fair share of violence.
On June 27, 2017, a car bomb in Kyiv killed Colonel Maksym Shapoval, a Ukrainian special operations commander. The following September, a Chechen soldier died in a car bomb explosion while driving his black Toyota Camry through one of Kyiv's busiest thoroughfares, Bessarabska Square.
The Chechen, whose name was Ali Timayev, had reportedly fled Chechnya after fighting against Russian forces in the Russian-Chechen wars. He again saw combat against Russian forces in the conflict in eastern Ukraine as part of a pro-Ukrainian volunteer battalion called the Battalion of Sheikh Mansur.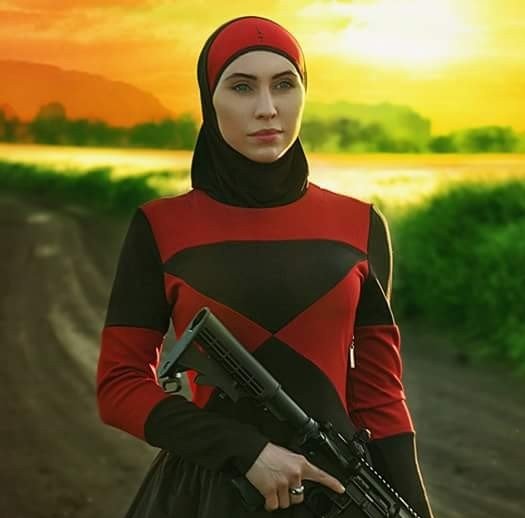 A few weeks later, in October 2017, a Chechen woman named Amina Okueva — who served as a combat medic and press officer with Ukraine's Kyiv-2 police battalion — was killed in her car during an ambush at a railroad crossing about 16 miles outside of Kyiv's city center. Okueva's husband, Adam Osmayev, who was also in the car, survived.
Ukrainian security officials immediately blamed Moscow for orchestrating the attack on the Chechen couple.
"Russia, continuing its aggression in eastern Ukraine, has unleashed terror deep behind the lines, killing courageous defenders of our country," Oleksandr Turchynov, then head of Ukraine's National Security and Defense Council, said at the time.
According to reports, the killers had been lying in wait beside the road, hidden behind foliage, until they opened up with small arms fire. Speaking to journalists from his hospital bed after the attack, Osmayev described his wife's death.
"She was shot in the head," Osmayev said. "I drove as much as I could until the car stopped, I don't know, the engine was also hit. I tried to give her first aid, but she was shot in the head."
Many Ukrainians revered the Chechen couple for their combat service against Russian forces in Ukraine's embattled Donbas region. Osmayev formerly commanded the Dzhohar Dudaev peacekeeping battalion — a volunteer pro-Ukrainian military unit named after the late Chechen rebel leader who led an insurgency against Russian forces in the 1990s.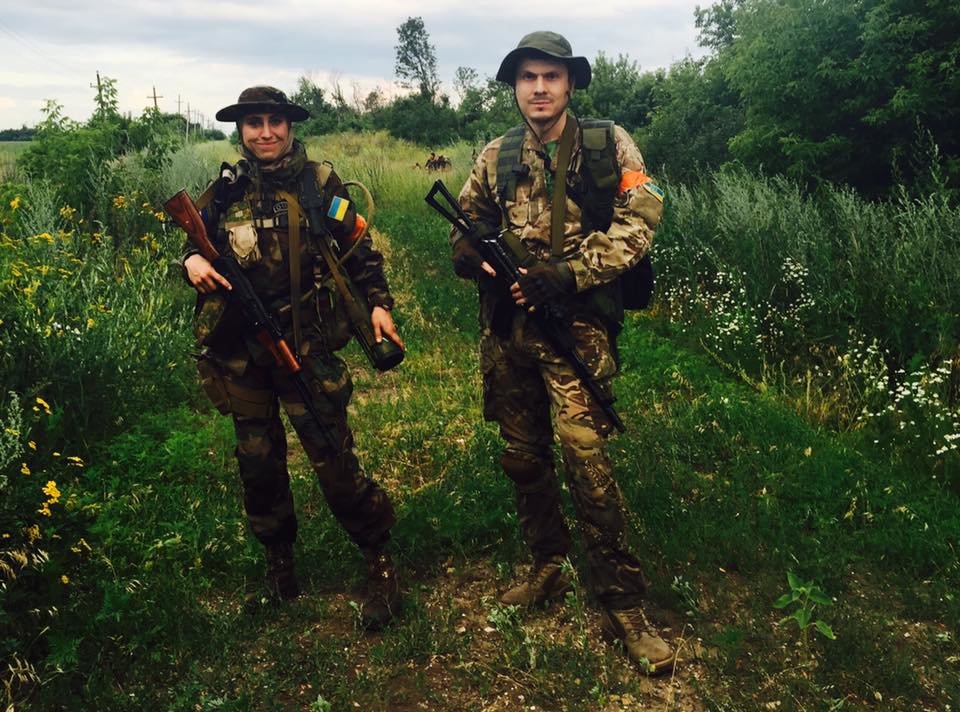 Russian authorities had accused Osmayev of an attempted assassination plot against Putin in 2012. A Russian court charged Osmayev in absentia, but he remained in Ukraine where he ultimately took up arms against Russian forces in the Donbas.
Osmayev and Okueva had previously survived a June 1 assassination attempt by a Chechen-born Russian citizen who pretended to be a journalist for the French newspaper Le Monde. Ukrainian media later reported the would-be assassin, Artur Denisultanov-Kurmakaev, had ties to Ramzan Kadyrov, head of the Chechen Republic and an ally of Putin.
A few weeks after Okueva's killing, a bomb hidden in a scooter detonated as Ihor Mosiychuk, a Ukrainian member of Parliament, left the downtown studio of the Ukrainian news channel Espreso TV. Mosiychuk survived, but his bodyguard and a passerby were killed in the blast.
Journalists, too, have been caught in Ukraine's violence.
On Aug. 28, 2016, Russian journalist Alexander Shchetinin was found dead on the balcony of his Kyiv apartment due to what police said was a gunshot wound to the head. Shchetinin had renounced his Russian citizenship to become a Ukrainian citizen and was the founder of the Kyiv-based New Region news agency. His body was discovered by friends who had come to celebrate his birthday.
Russia, for its part, denied responsibility for all of the aforementioned attacks. The Kremlin said the violence was evidence of Ukraine's lawlessness and political instability.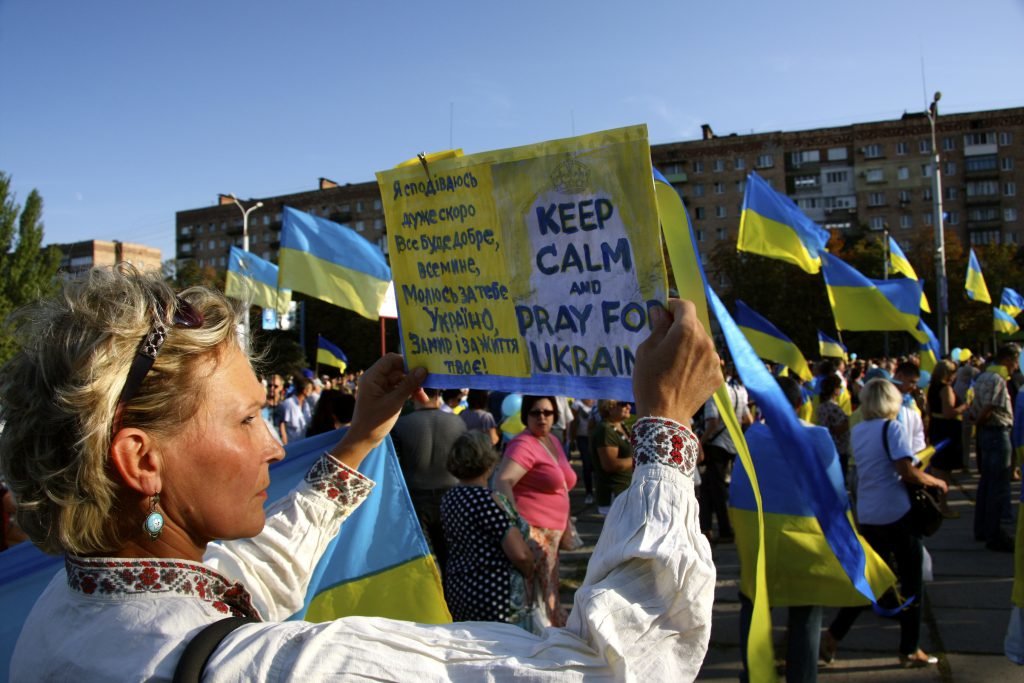 Overkill
Russia's use of a nerve agent during an attempted assassination on British soil spurred international outrage — and more U.S. sanctions.
In March 2018, in the town of Salisbury in the United Kingdom, two Russian hitmen used a nerve agent called Novichok in a failed hit on former Russian spy Sergei Skripal and his daughter. The Skripals survived, but a 44-year-old woman named Dawn Sturgess later died after exposure to the nerve agent.
A September 2018 Bellingcat investigation identified one of the would-be assassins as a colonel in the Main Directorate of the General Staff of the Armed Forces of the Russian Federation, more commonly known as the GRU.
"This finding eliminates any remaining doubt that the two suspects in the Novichok poisonings were in fact Russian officers operating on a clandestine government mission," Bellingcat reported on its website.
The U.S. put sanctions on Russia for its part in the Skripal murder plot, adding to a bevy of sanctions already in place on Russia for its seizure of Ukraine's Crimean peninsula in 2014, as well as the ongoing war in Ukraine's eastern Donbas region.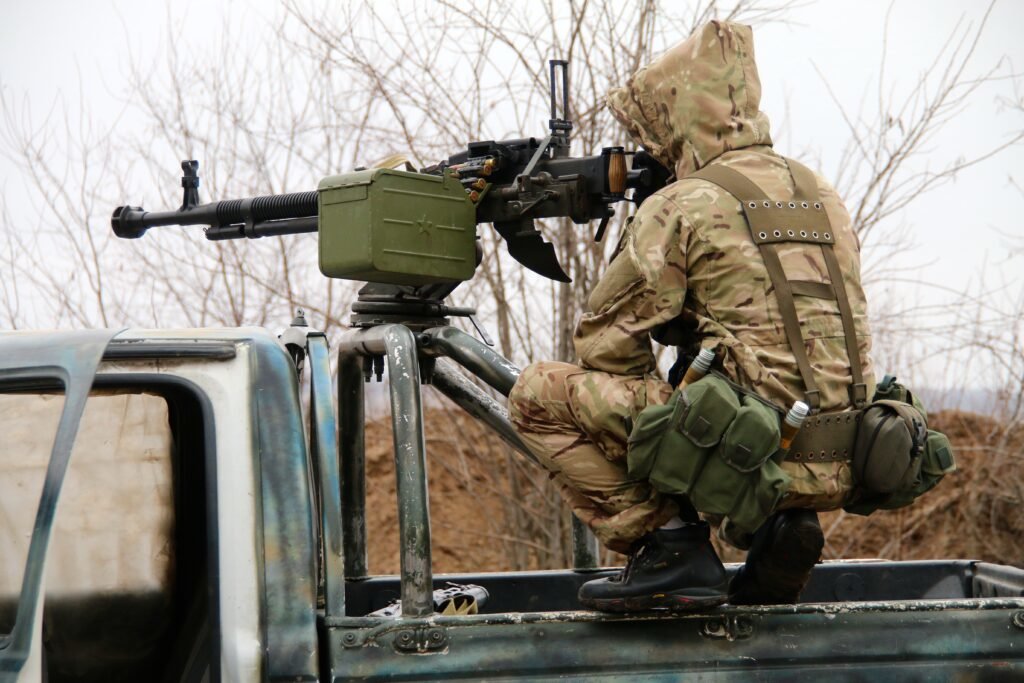 "After the chemical weapons attack that took place here in Salisbury, along with our other allies, we pushed back, we punished Russia with important sanctions," U.S. Secretary of State Mike Pompeo said during a visit to the United Kingdom in May 2019. "We wanted the world to know that the use of chemical weapons is unacceptable and will not be tolerated by nations like ours who value the rule of law."
In June, the Republican Study Committee, the largest conservative caucus in the U.S. House of Representatives, published a national strategy proposal in which it called for Russia to be labeled a state sponsor of terrorism, as well as for new sanctions to be placed on Russia's economy.
"In general, we see such restrictions as illegal from the point of view of international law," Kremlin spokesman Dmitry Peskov said in response to the Republican Study Committee proposal.
'Nowhere to Flee'
On May 29, 2018, news broke around the world that a 41-year-old Russian journalist named Arkady Babchenko had been shot dead in Kyiv.
Images were circulated by Ukraine's state security agency, the SBU, purporting to show Babchenko's body. Ukrainian security officials said the outspoken critic of Putin had been shot in the back at his apartment. His wife found him in a pool of blood, and he died in the back of an ambulance — or so the story went.
Babchenko, who left Russia to live in Ukraine, is famous in his adopted country for his gritty war reporting, as well as his criticisms of Putin. He opposed Russia's annexation of Crimea in 2014, as well as Russia's invasion of the Donbas region. He left Russia for Ukraine in 2017, calling his homeland "a country I no longer feel safe in."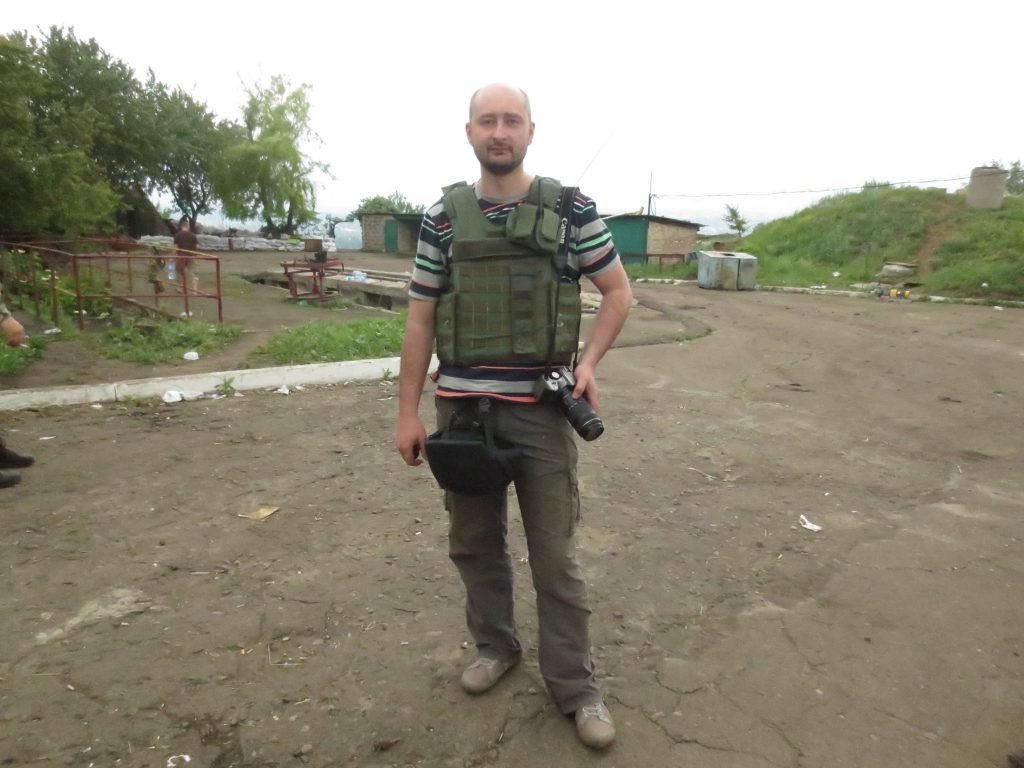 At the news of Babchenko's death, Ukrainians flooded social media with outpourings of condolence, as well as vented anger that yet another of Putin's critics — and a revered one, at that — had been killed in Kyiv.
However, in a theatrical turn of events, the next day Babchenko appeared smiling — and very much alive — at a press conference in Kyiv. The SBU announced it had staged the assassination to thwart a real-life, would-be contract killer from collecting a $40,000 Russian bounty on Babchenko's head.
According to Ukrainian officials, the suspected assassin was in custody, and he had a list of contracts for other victims living in Ukraine, comprising roughly 30 names.
Following his staged death, Babchenko faced a barrage of criticism from many quarters — including from Western journalists — for allegedly violating journalistic ethics by faking his death. For his part, Babchenko, who served as a Russian soldier in both Chechen wars, defiantly dismissed his critics.
"My goal was to stay alive and ensure the safety of my family," Babchenko said at a press conference in Kyiv. "I realized that there is nowhere to flee. Skripal fled to England and, as far as I understand, was guarded there. But they got him even there."
"You keep your morals, I choose to survive," Babchenko added.