KYIV, Ukraine — Multiple events are coming to a head this week, which could further inflame military tensions between Ukraine and Russia and threaten the security of neighboring countries across Eastern Europe.
"If Russia will decide to launch a new military campaign against Ukraine it will have a major spill-over effect not only in our region, but on the level of global security as well," said Marko Mihkelson, chairman of the Foreign Affairs Committee of Estonia's Parliament.
"Hopefully Russia will step back from these catastrophic ideas," Mihkelson told Coffee or Die Magazine.
NATO foreign ministers are meeting in the Latvian capital of Riga Tuesday, Nov. 30, and Wednesday, Dec. 1, to discuss a disconcerting Russian military buildup on Russia's border with Ukraine. Meanwhile, Ukrainian intelligence agents are investigating an alleged, Russia-linked coup plot against President Volodymyr Zelenskyy supposedly set to occur Wednesday.
Adding to the tensions, on Monday, Belarus announced joint military drills with Russia on the border with Ukraine. And along a static, entrenched front line in Ukraine's eastern Donbas region, Ukrainian troops remain engaged in a seven-and-a-half-year war against a combined force of Russian regulars and pro-Russian separatists.
"Russian ongoing aggression, since 2014, against Ukraine has already had a major, negative impact on the security situation in Europe," Mihkelson said. "Russia is not interested to lessen tensions and is eager to widen its military aggression against Ukraine, posing additional and possibly very serious threats not only to neighboring countries like Estonia, but to the entire post-World War II international system."
NATO foreign ministers gathered in Riga have sent warnings to Moscow about a "high price" and "serious consequences" should Russian forces attack Ukraine.
"Any future Russian aggression against Ukraine would come at a high price and have serious political and economic consequences for Russia," NATO Secretary-General Jens Stoltenberg said Tuesday in Riga.
"Any renewed aggression would trigger serious consequences," US Secretary of State Antony Blinken said Tuesday.
"[Russia] keeps on adding new battalions and battalion tactical groups," said Konrad Muzyka, the president of Rochan Consulting, a Polish defense consultancy. "The problem is that we don't know exactly what is the extent of this effort. But clearly, the effort is there, it is sustained and is aimed at Ukraine."
One line of thinking among military experts is that a prospective Russian offensive would seek to achieve political capitulation from Kyiv, or a change of government, rather than to seize or occupy new territory.
"We think a full-scale mechanized offensive remains highly unlikely," said Mason Clark, lead Russia analyst at the Institute for the Study of War.
"[Russian President Vladimir Putin] is rather giving himself several options for smaller, potentially simultaneous, operations … so he can both manage pressure and provide himself an offramp if he assesses he's achieved his objectives," Clark told Coffee or Die.
Many experts say Russia has embarked on a risky gambit to establish negotiating leverage with the US rather than a major offensive.
"My take is that Russia has been systematically raising stakes for a possible future negotiations with the US," said Daniel Szeligowski, coordinator of the Eastern Europe program at the Polish Institute of International Affairs.
"Moscow seeks a grand bargain with Washington on a new security architecture in Europe, which would include primarily recognizing Russian so-called sphere of privileges influence in the post-Soviet space — especially when it comes to Ukraine," Szeligowski said.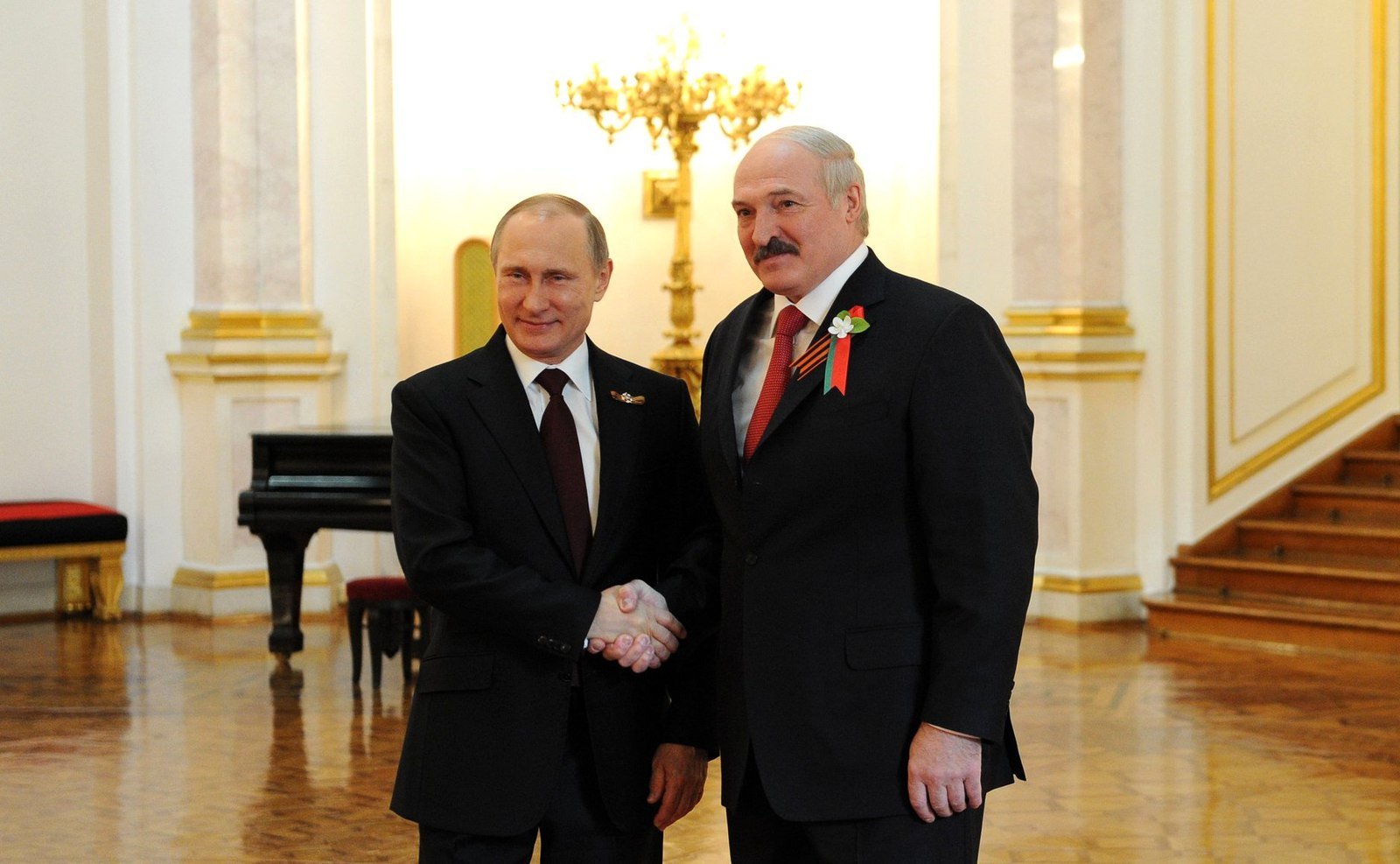 According to the Security Service of Ukraine, its agents are investigating both Ukrainian and Russian citizens "concerning the commission of actions aimed at seizing state power" on Wednesday. Zelenskyy first announced the alleged coup plot during a Friday news conference.
Wednesday will also mark the first day of an extended series of protests by Ukrainian veterans groups who accuse members of Zelenskyy's government of thwarting an elaborate sting operation by Ukrainian intelligence agencies last year. The sting was meant to ensnare Russian mercenaries who'd fought on Moscow's behalf in the Donbas.
"This issue is especially acute on the eve of a possible large-scale Russian invasion," a statement from the Anti-Capitulation Movement, an opposition group comprising many Ukrainian war veterans, reads in a Nov. 24 Facebook post calling for the Dec. 1 protests.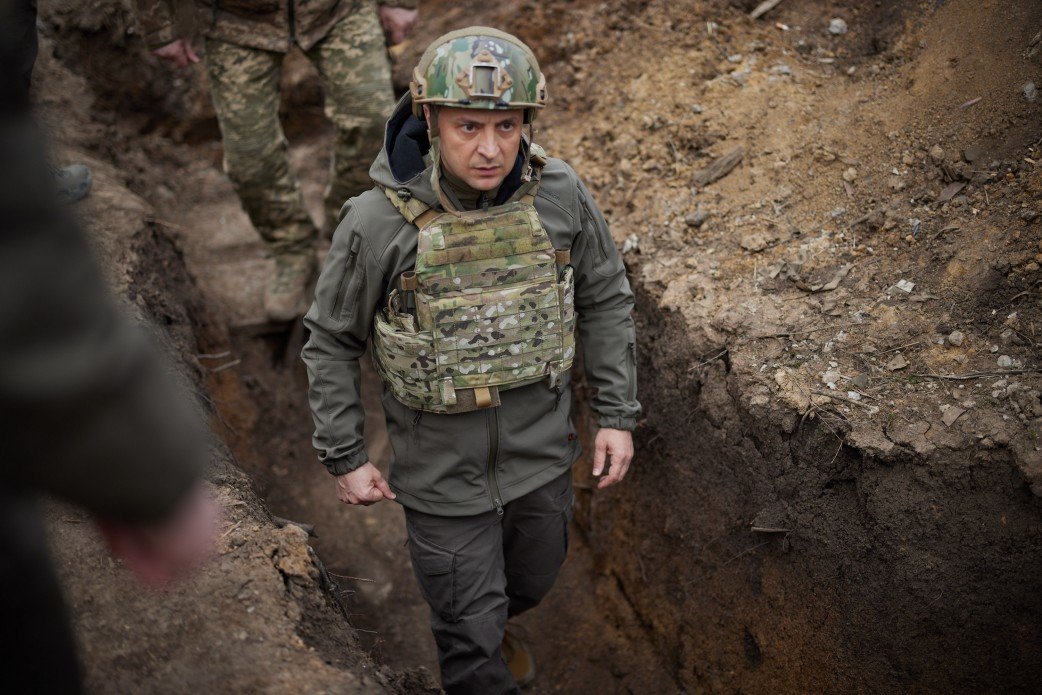 A flood of refugees has spurred the NATO countries of Poland, Latvia, and Lithuania to fortify their borders with Belarus. Belarusian Defense Minister Viktor Khrenin said those NATO border defenses had spurred his country's upcoming war games with Russia.
"We can only be concerned by the militarisation of our [neighbouring] countries, which is why are forced to plan measures in response," Khrenin said on the Belarusian Defense Ministry's website, Reuters reported.
"I found yesterday's Belarusian [Ministry of Defense] comments about exercises with Russia near the border with Ukraine highly concerning," Muzyka told Coffee or Die on Tuesday. "It is too early to say how big Russian role will be, but this could end up becoming a new group of forces that can threaten Ukraine from the north."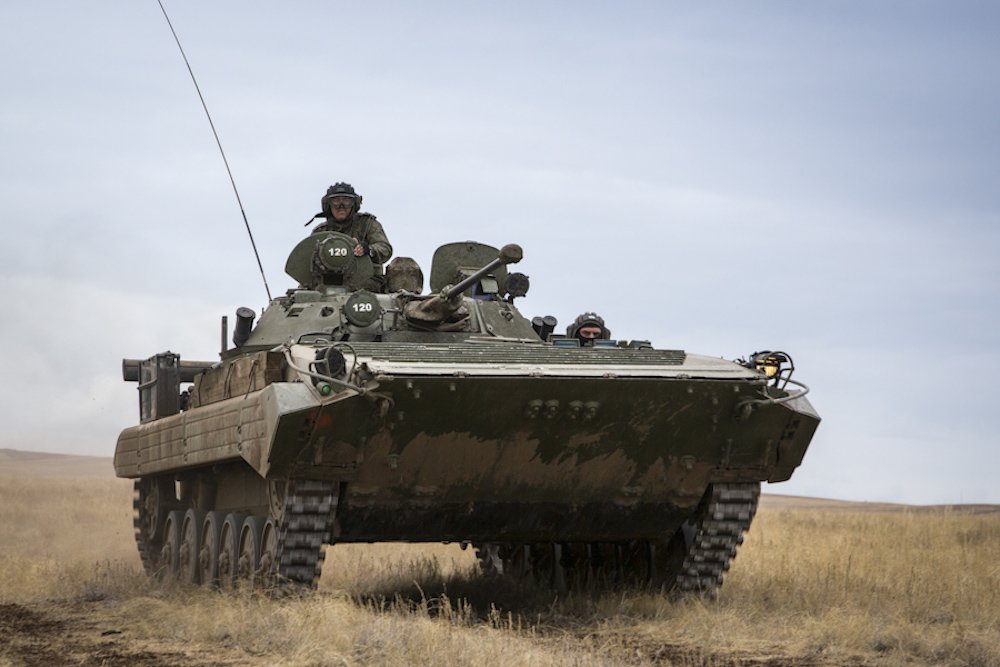 Based on open-source information, Russia continues to reinforce its military forces along the border with Ukraine. New battalions and battalion tactical groups are reportedly being positioned within striking distance of Ukraine. While many experts remain skeptical that a large-scale invasion would be in Moscow's political best interests, recent trends suggest that the current crisis is teetering dangerously close to catastrophe.
"I do not exclude a Russian offensive in eastern Ukraine in February," said Marcel Van Herpen, director of the Cicero Foundation, a Dutch think tank.
Read Next: