The military maxim "amateurs talk strategy; professionals talk logistics" has proved true in Russia's invasion of Ukraine. Russia's unprovoked attack against the sovereign nation is now in its fifth day, and Russian forces have yet to seize any major cities.
"It's clear the Russians have not made the progress they wanted to make by day five," Pentagon press secretary John Kirby told reporters Monday, Feb. 28. "The Russians have had their own challenges, and they have met resistance that we don't believe they fully expected."
Prior to the invasion, President Vladimir Putin boasted of Russia's formidable military, but Kirby said Ukrainian citizens' fierce resistance coupled with Russian fuel shortages and other logistical shortcomings have slowed Russia's advance on the country's capital.
Britain's Ministry of Defense echoed the US assessment on Twitter, stating, "Logistical failures and staunch Ukrainian resistance continue to frustrate the Russian advance."
Ukrainian military forces and civilians have mobilized across the country, disabling at least one major bridge, fortifying urban defenses, and stocking up on small arms and Molotov cocktails.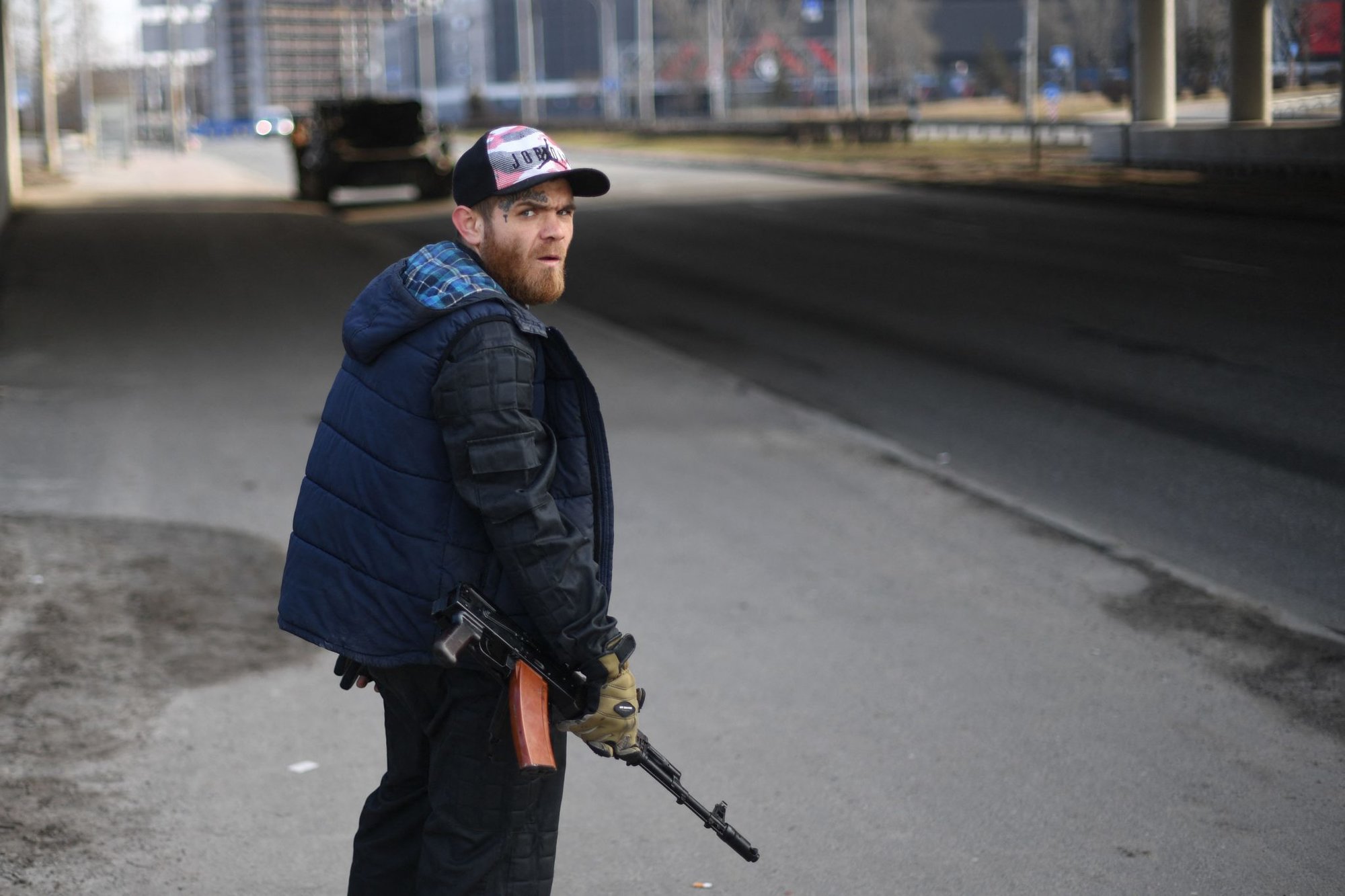 Despite Russian attempts at controlling the narrative, myriad videos and reports from Ukraine show Russian war machines rendered useless due to a critical lack of fuel. One video circling the internet shows Ukrainian civilians mocking stranded Russian tank crews. A Russian tank can be seen on the side of the road as Ukrainians driving by ask if the invaders need a tow back to Russia. Other videos show what appear to be Ukrainian farmers pulling abandoned Russian armored personnel carriers and surface-to-air missile platforms with their tractors.
Food also appears to be in short supply for some Russian forces. Videos show Russian troops looting grocery stores. The plundering may be nothing more than soldiers enjoying the spoils of war but could be another sign of lacking material support for Russia's front-line troops.
"They don't have fuel, they are asking people to help them with food," one Ukrainian civilian told iNews.
The growing abundance of evidence that Russian forces are without proper fuel or food reinforces what has long been suspected: Russia's military does not contain the logistical infrastructure needed for an offensive war.
A 2016 study conducted by the US Army's Foreign Military Studies Office revealed Russia's logistical shortcomings. With an emphasis on artillery and armor, Russian forces require more logistical support than those of the United States and other NATO countries. According to the study, Russia attempted to restructure its armed forces in the last decade to adapt to new, more advanced technology, but as their machinery became more technologically advanced, the primary complaint from maneuver commanders was the glaring lack in logistical support.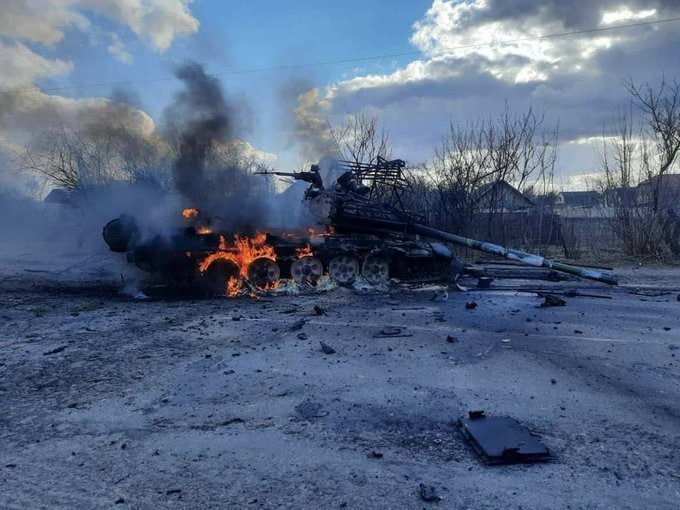 In a 2021 article from War on the Rocks, Army Lt. Col. Alex Vershinin — who spent the last eight years as a simulations officer in the concept development and experimentation field for NATO — predicted, "The Russian army does not have enough trucks to meet its logistic requirement more than 90 miles beyond supply dumps."
US officials estimate that Putin has sent nearly 75% of his pre-staged combat power into Ukraine. The advance on Kyiv appears to be Russia's main objective, and officials expect Russian forces to try and encircle the city from multiple directions in the coming days.
​​In a teleconference earlier today, an unnamed senior defense official estimated the main ground advance on Kyiv progressed about 5 kilometers between Sunday and Monday, placing Russian troops roughly 25 kilometers — 15 miles — outside of Ukraine's capital city.
US defense officials said they have counted more than 380 Russian missile launches against key Ukrainian defense systems, but Ukraine still has "significant air and missile defense capabilities" available to it.
Though Russia's advance has not gone as planned, both Kirby and the unnamed defense official cautioned against premature optimism.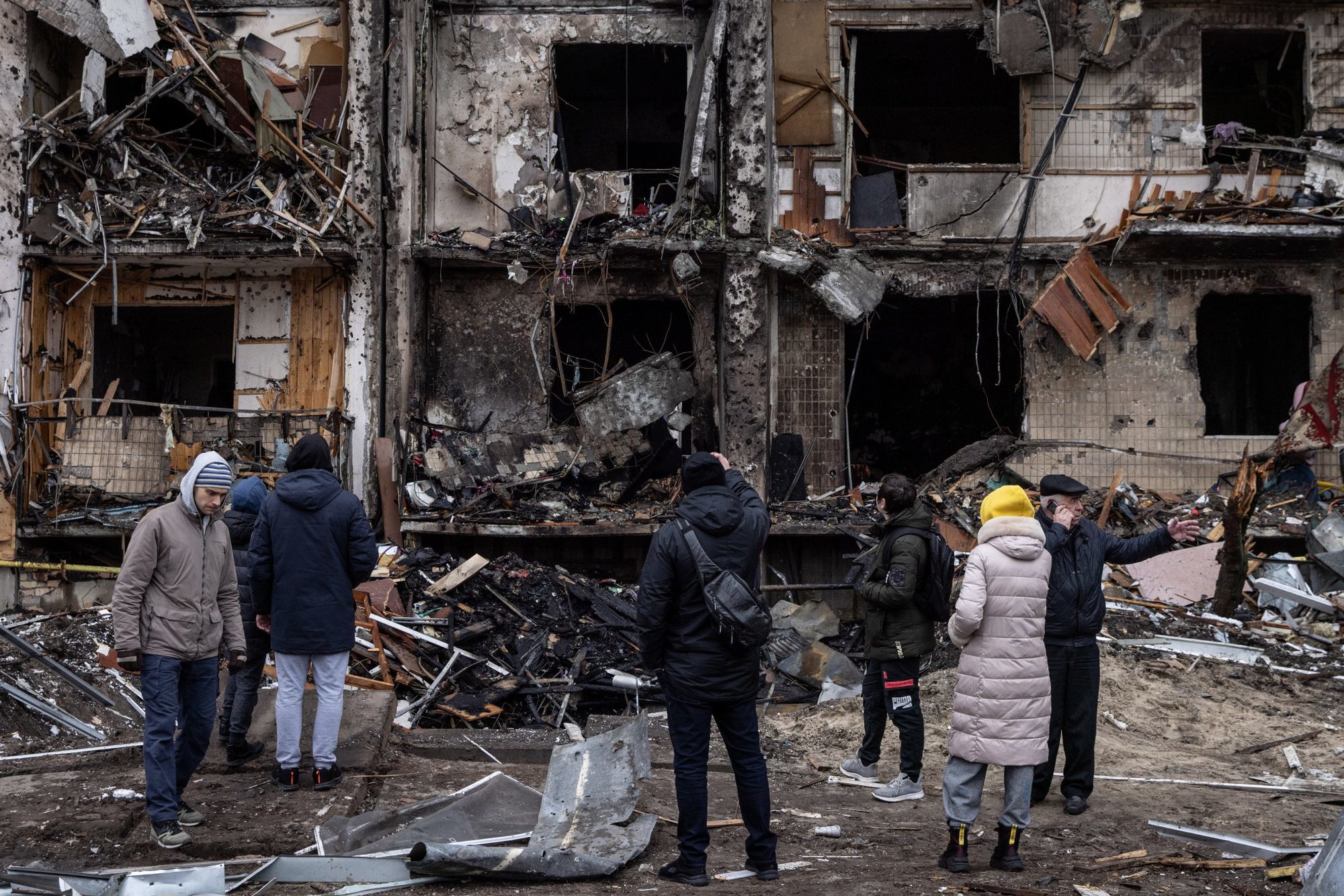 "It is certainly possible that […] they're going to adapt, and they're going to try to overcome," the defense official said, adding that Russia could become "less discriminate" than it has been so far, likely referring to a change in tactics and rules of engagement for Russian forces.
Heavy fighting continues in and around Kharkiv in the country's northeast and Russian troops are advancing on Mariupol in the south, leading officials to believe that Russia wants to "section off the eastern part of Ukraine" and trap any Ukrainian armed forces on the east.
Russia also still has warships positioned in the Black Sea, including the amphibious landing ships used to bring Russian troops ashore late last week, but the defense official said there hasn't been significant naval activity in the past day.
Adding to the tension is Putin's announcement Sunday that he had ordered Russian nuclear forces into a higher level of alert, a declaration Kirby said was "as unnecessary as it is escalatory."
"[Defense Secretary Lloyd Austin] is comfortable with the strategic deterrent posture of the United States and our ability to defend the homeland, our allies, and our partners," Kirby said.
The United States has held firm on its commitment to not sending US troops into Ukraine, but is providing "lethal defensive assistance" to Ukrainian armed forces.
Read Next: DISPATCH: Ukraine Fortifies Its Entire Territory as Russian Assault Stalls