KYIV, Ukraine — Could 2020 get any worse?
It could. In fact, the unthinkable just got a little more likely.
Russian President Vladimir Putin signed an executive order on Tuesday lowering the bar for Russia's use of nuclear weapons, authorizing their use against non-nuclear attacks that "threaten the existence" of Russia or its nuclear forces.
Russia's previous, decade-old decree governing the use of nuclear weapons expired this year. The new doctrine, titled "Fundamentals of Russia's Nuclear Deterrence State Policy," allows for the use of nuclear weapons if an adversary attacks "critically important government or military facilities of the Russian Federation, the incapacitation of which could result in the failure of retaliatory action of nuclear forces."
Notably, the decree also authorizes the use of nuclear weapons after "reliable reports about the launch of ballistic missiles at Russia" — without the caveat that nuclear warheads need to be on those missiles.
"It seems, this is the first document of this kind that says Russia can conduct a retaliatory strike based on information from the early warning system," Pavel Podvig, a senior research fellow at the UN Institute for Disarmament Research, said during an interview with TASS, Russia's state-run news agency.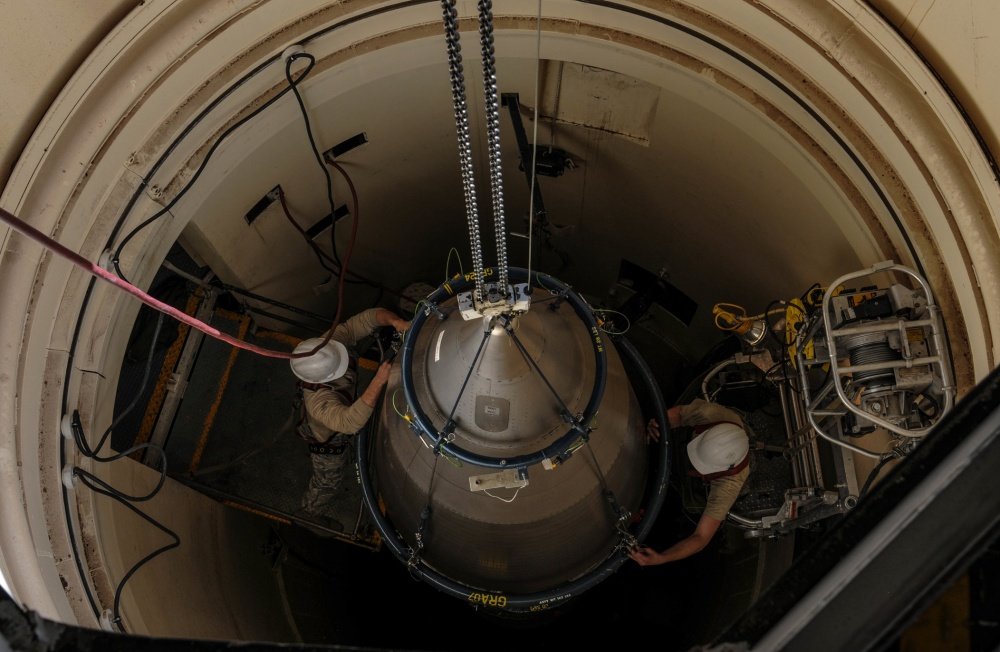 Area Warfare
Putin's executive order comes amid a tit-for-tat dismantling of Cold War-era arms treaties between the U.S. and Russia.
Also, Ukraine — a post-Soviet country that's been embroiled in a low-intensity land war with Russia since 2014 — has embarked on a crash-course, intermediate-range missile development program, posing a novel threat to the Russian homeland.
However, Ukraine does not have nuclear weapons, raising some eyebrows in Kyiv about the message behind Russia's policy to retaliate with nuclear weapons against missiles armed with conventional warheads.
"Moscow wants to send a signal to all major players that whether there are arms control agreements or not — Russia is ready for war," said Mykola Bielieskov, research fellow at the National Institute for Strategic Studies, a Ukrainian think tank.
According to the Arms Control Association, the United States possesses some 6,185 nuclear weapons, while Russia has 6,490 such weapons in its arsenal. Of that number, Russia wields about 2,000 tactical nuclear devices, according to the Department of Defense's 2018 Nuclear Posture Review. The U.S., for its part, has about 230 tactical nuclear weapons, according to a 2019 report by the Bulletin of American Scientists.
Tactical, or "nonstrategic," nuclear weapons generally refer to warheads of low yield (relative to nuclear weapons), which are deployed by short- or intermediate-range weapons. Tactical nuclear warheads are better suited for targeting military facilities and combat units, rather than destroying whole cities.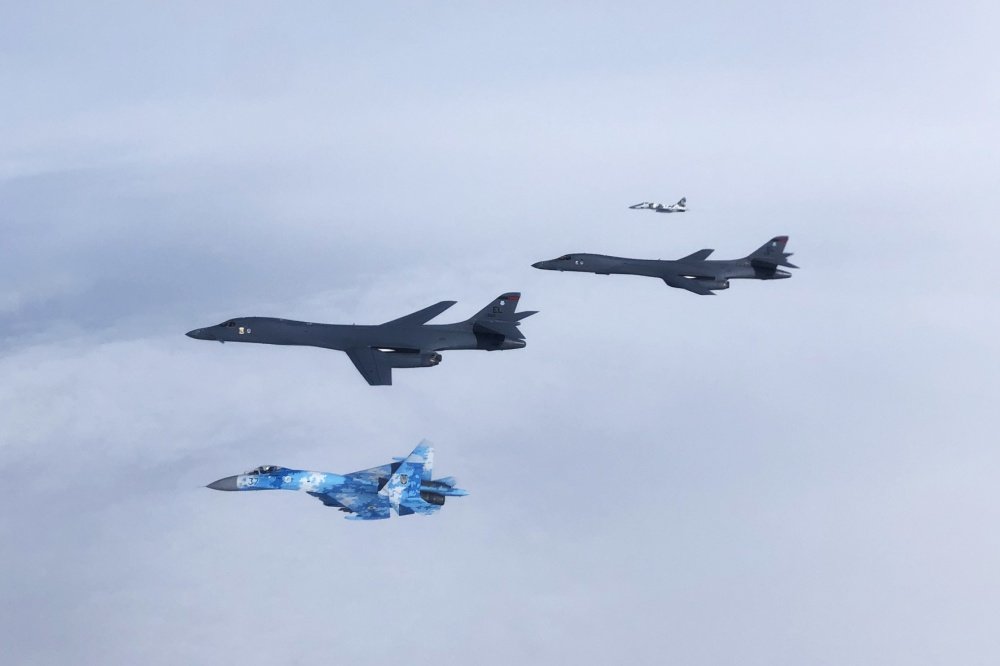 Some experts say that Russia's tactical nuclear weapons' arsenal is meant to offset its inferiority to the U.S. and other NATO forces when it comes to conventional precision weapons.
According to a report by the Bulletin of Atomic Scientists: "Russian nuclear strategy relies more on tactical nuclear weapons, some of which potentially could be used if Russia was losing a conventional war with NATO."
The Kremlin, however, insists that its nuclear arsenal is solely for defensive purposes.
Kremlin spokesman Dmitry Peskov said Russia's new nuclear use policy "stipulates what exactly might force Russia to use nuclear weapons."
"At the same time, it stresses that Russia can never and will never initiate [the use of nuclear weapons]," Peskov told reporters Wednesday in Moscow, Russian agencies reported.
In its conventional warfare operations in Syria and Ukraine, the Russian military has often resorted to Soviet-era "area warfare" tactics — in short, relying on overwhelming, indiscriminate, indirect firepower rather than precision strikes.
Along that line of thinking, Bielieskov said Putin's new nuclear weapons policy isn't a sea change in Russian doctrine. Rather, the new decree marks a failure by Russia to achieve its decade-long goal of developing more precise conventional weapons.
"There was a lot of talk in Russia back in the mid-2010s about nonnuclear deterrence. And the preservation of the clause on the use of nuclear weapons against major conventional assaults signals that nonnuclear deterrence by means of strengthened Russian conventional capabilities is still a distant goal and not yet a reality," Bielieskov told Coffee or Die in an interview.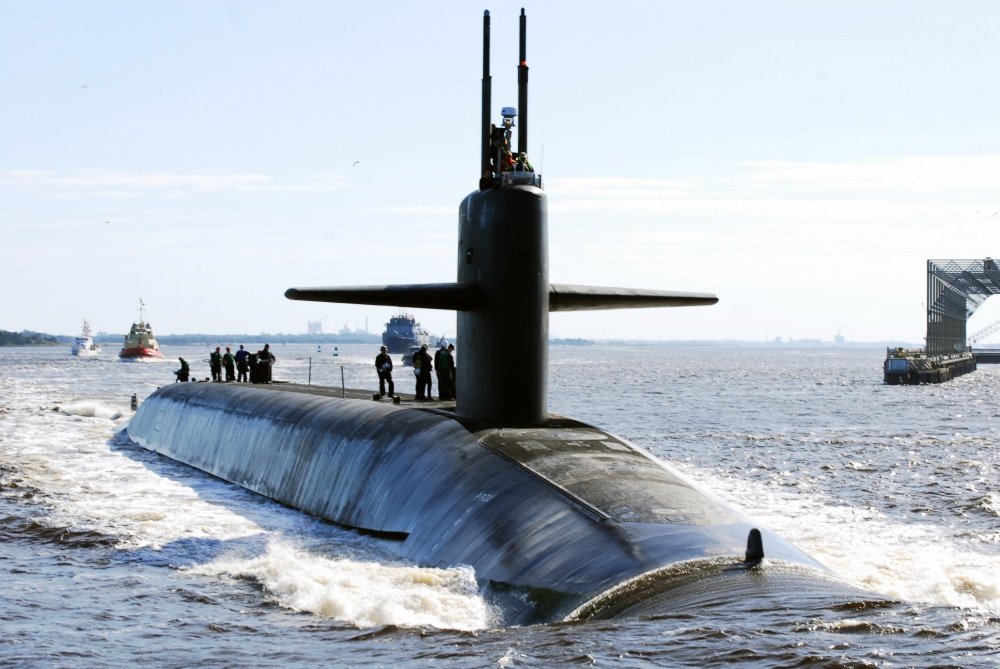 Fresh Start
In February, the Pentagon announced that the U.S. Navy had deployed the new W76-2 low-yield nuclear warhead aboard some ballistic missile submarines. Each W76-2 has a yield of about 5 kilotons — roughly on par, in terms of explosive yield, with the weapons dropped on Hiroshima and Nagasaki in World War II.
According to the Federation of American Scientists, the new warheads were first deployed at the end of 2019 on board the USS Tennessee — an Ohio-class ballistic missile submarine — during a so-called deterrent patrol in the Atlantic Ocean.
The U.S. already fields low-yield nuclear warheads designed for use on gravity bombs and bomber-launched cruise missiles. A submarine-launched Trident ballistic missile — armed with multiple W76-2 low-yield nuclear warheads — is better able to defeat Russia's advanced air-defense systems, experts say, than weapons deployed from warplanes.
The U.S. State Department said the deployment of low-yield nuclear weapons "reduces the risk of nuclear war by reinforcing extended deterrence and assurance."
Moscow, however, has called the new weapons a destabilizing move by the U.S., which increases the likelihood of nuclear war.
"Any attack involving a U.S. submarine-launched ballistic missile, regardless of its weapon specifications, would be perceived as a nuclear aggression," Russian Foreign Ministry spokeswoman Maria Zakharova told reporters in April.
"Those who like to theorize about the flexibility of American nuclear potential must understand that in line with the Russian military doctrine such actions are seen as warranting retaliatory use of nuclear weapons by Russia," Zakharova said.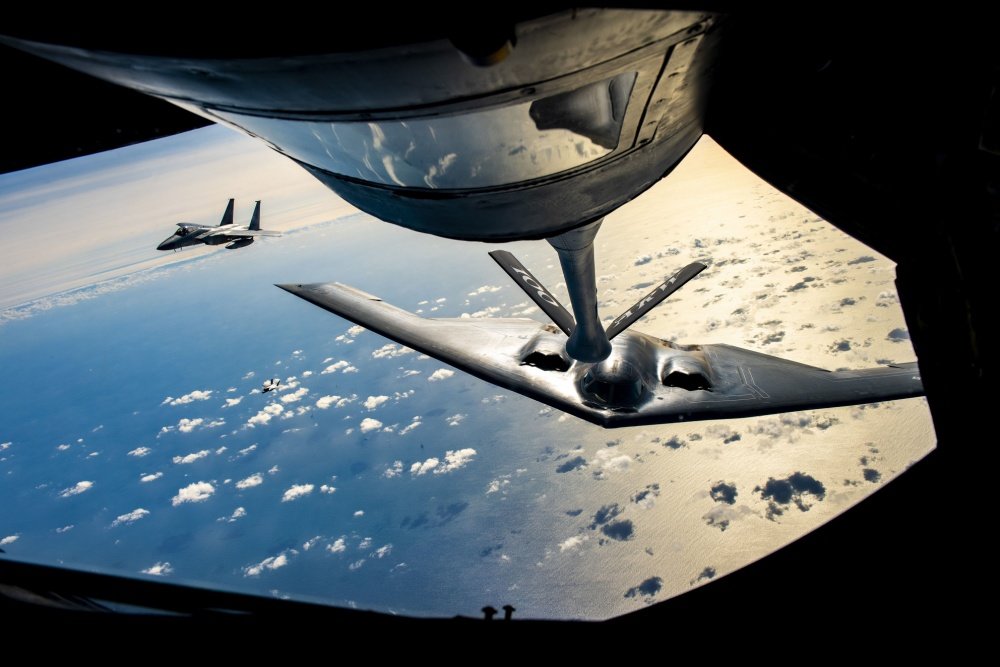 Raising the Bar
Signed by President Ronald Reagan and Soviet leader Mikhail Gorbachev, the Cold War-era Intermediate-Range Nuclear Forces treaty, or INF, banned missiles with ranges between 300 and 3,400 miles.
At its inception, the INF Treaty was meant to reduce the risk of war between the U.S. and the Soviet Union — and it remained a cornerstone of European security after the Cold War. When the Soviet Union dissolved in 1991, the INF Treaty rolled over to apply to post-Soviet countries, including both Russia and Ukraine. For its part, the U.S. continued to respect the pact, too, even though it did not apply to other countries like China and Iran.
Last year, the Trump administration withdrew from the INF Treaty, claiming Russia had been developing and deploying missiles in violation of the pact's limits for years.
In turn, Moscow announced it was leaving the treaty, too. With Russia out of the pact, Ukraine embarked on a crash-course missile development program — unbound by any payload or range limitations — highlighting a new flashpoint between the two erstwhile Soviet allies, which have been at war since April 2014.
Kyiv subsequently announced the development of a new arsenal of missiles capable of striking deep into Russia from launch sites within Ukrainian territory.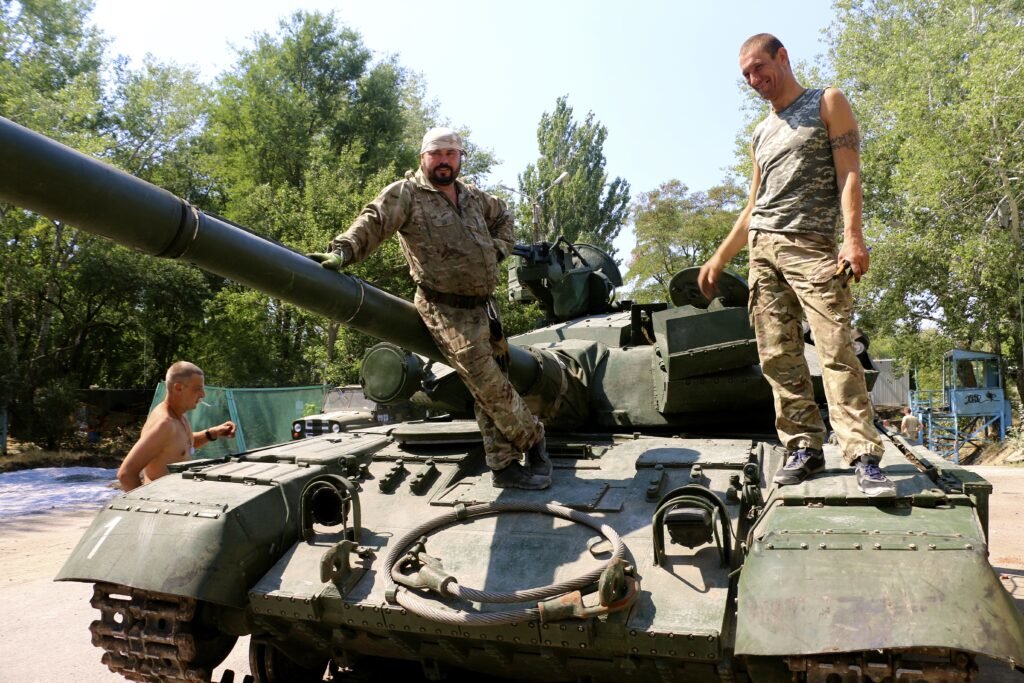 Ukraine has a legacy of rocket and missile technology from the Soviet era. Roughly 40 percent of the Soviet Union's space program industry was located in the Ukrainian city of Dnipro during the Cold War. It's where Soviet engineers designed and built rockets such as the Satan intercontinental ballistic missile, which was designed to strike the United States with nuclear weapons.
After the Soviet Union's breakup, and despite the ongoing war in Ukraine's east, Kyiv never developed a missile capable of launching from Ukrainian soil to strike Moscow.
Until now.
"Ukraine needs missiles that would, at the very least, reach the Urals and cover the whole territory of the Russian Federation," Ihor Romanenko, a former top Ukrainian general, said in an interview with the Ukrainian newspaper Glavred. "Such missiles would be viewed as a deterrent."
Tipping Point?
The last arms control treaty left between Russia and the United States is the New START treaty.
Signed by former Presidents Barack Obama and Dmitry Medvedev in 2010, and set to expire next year, New START limited Russia and the U.S. each to 1,550 deployed nuclear warheads and 700 deployed missiles and heavy bombers.
According to a report this year by the Bulletin of the Atomic Scientists, the United States currently fields 668 deployed strategic launchers, armed with 1,376 nuclear warheads — below the New START treaty's limits.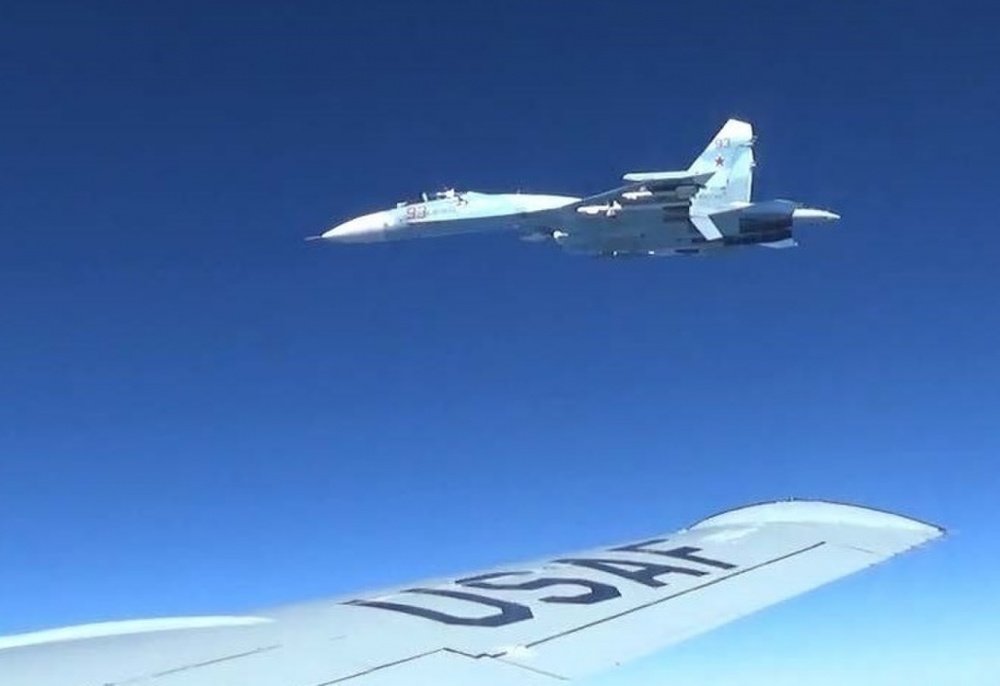 President Donald Trump has suggested he may let the New START treaty expire amid complaints from some quarters in Washington that the pact doesn't include China and gives Russia loopholes to develop other weapons technologies.
In 2018, Putin unveiled new weapons that he touted would be able to defeat U.S. missile defense systems. Among those new weapons was the Avangard hypersonic vehicle, supposedly capable of flying at Mach 27. The Avangard reportedly went operational in December.
Russia is also reportedly developing an atomic-powered underwater drone — the "Poseidon" — that will creep up to an adversary's coast, detonate a nuclear weapon, and create a 500-meter, or 1,640-foot, tsunami.
Despite Russia's new weapons programs, Putin has said he's willing to renew the New START pact when it expires in February 2021.
The Unthinkable
Russia's 2014 invasion of Ukraine spurred U.S. and NATO forces to beef up their military presence in Eastern Europe. Today, the Western alliance is rotating military forces across the Baltic region and conducting exercises at a pace unseen since the Cold War.
Russia's nuclear defense doctrine cites this buildup of U.S. and NATO forces in Eastern Europe, as well as American missile defense systems in the region, as justifications for the use of nuclear weapons against conventional attacks.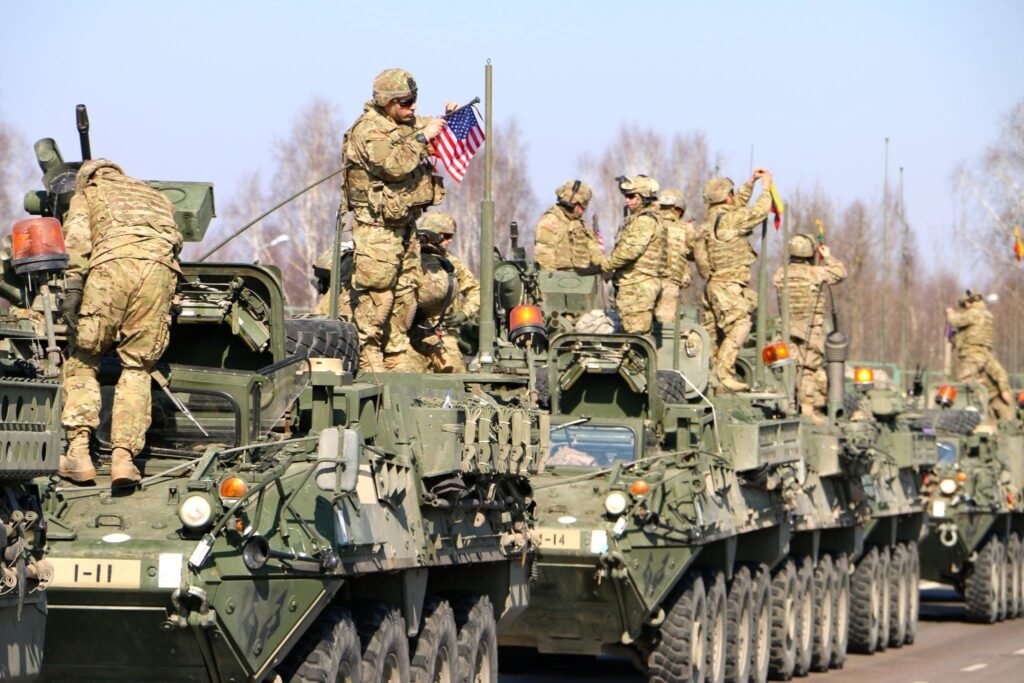 According to the Pentagon's 2018 Nuclear Posture Review, Russia "mistakenly assesses that the threat of nuclear escalation or actual first use of nuclear weapons would serve to 'de-escalate' a conflict on terms favorable to Russia."
NATO's three Baltic member states of Estonia, Latvia, and Lithuania have become the most rapidly militarizing countries on earth in terms of annual defense spending increases. Ukraine, which is not a member of NATO and has no nuclear weapons, has exponentially rebuilt its military power since 2014, further upending the pre-2014 military balance of power in Eastern Europe.
The worry then, as now, among Western leaders is that Moscow might overreach — by design or by accident — and provoke a conflict with a NATO country. If that were to happen, the alliance would be bound by treaty to retaliate against Russia, raising the specter of a catastrophic nuclear exchange.
"In case of a major confrontation, Russia can employ its tactical [nuclear] warheads to offset its conventional inferiority," said Bielieskov, the Ukrainian defense expert. "And this, in turn, might lead to an eventual major exchange of strategic nuclear strikes."