A Russian submarine surfaced off the coast of Alaska on Friday, spurring US military forces to prepare for a potential search and rescue operation, US Northern Command announced.
Both North American Aerospace Defense Command, or NORAD, as well as US Northern Command "are closely monitoring the Russian submarine that surfaced near Alaska today," US Northern Command announced in a Friday tweet.
"We closely track vessels of interest, including foreign military naval vessels, in our area of responsibility," US Northern Command said.
This is a developing story, and it remains unclear why the Russian submarine surfaced. However, Russian military forces are reportedly conducting a military exercise in the region, including missile launches.
According to multiple news reports, US fishing vessels operating in the Bering Sea reported the unusual Russian naval activity to the US Coast Guard.
"They are telling American fishing vessels to move out of the way," said Brent Paine, executive director of United Catcher Boats, an industry trade group, in an interview with Alaska Public Media. "They've got some submarines and destroyers and nobody knows anything about it."
"If you've got a net in the water and a submarine's coming through," Paine said in the interview, "you're going to lose the battle."
The Russian Ministry of Defense posted a video to Twitter on Friday, purporting to show a tactical military exercise by its Pacific Fleet comprising joint missile launches at targets in the Bering Sea by a missile cruiser ship called the Varyag and a nuclear submarine called the Omsk.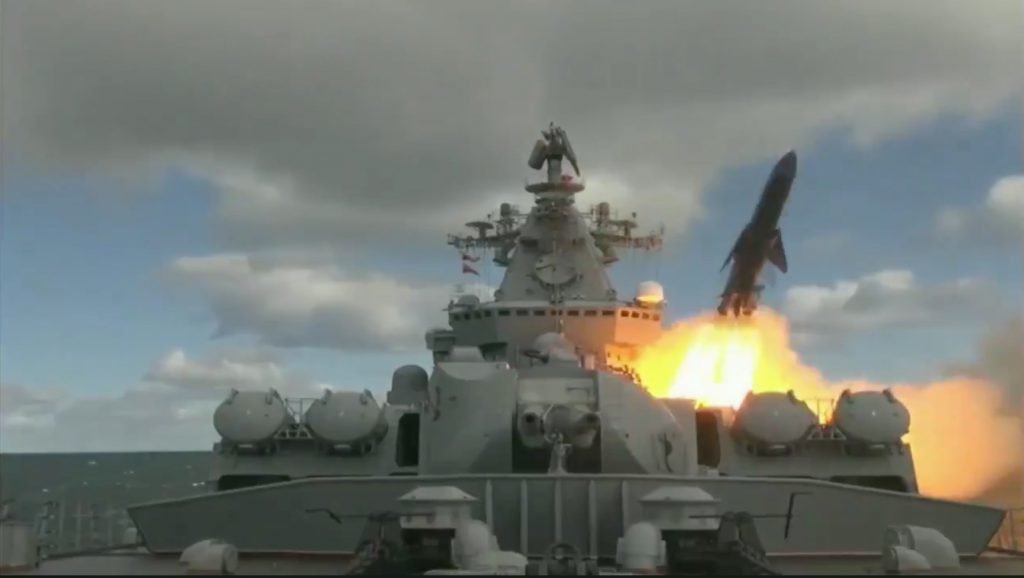 According to the Russian Ministry of Defense, the Varyag fired a Vulcan anti-ship cruise missile, while the Omsk conducted an underwater launch of an anti-ship missile called the Granit. Both missiles reportedly hit their targets.
Some 15 warships and vessels from Russia's Pacific Fleet, as well as various aircraft, participated in the exercise, Russia's defense ministry said.
US Northern Command said the Russian "maritime activity" was not in US territorial waters. The US regulates fishing within 200 nautical miles of its shoreline. However, international waters technically begin beyond 12 nautical miles offshore.
It is not yet clear what type of Russian submarine surfaced near Alaska.
The K-186 Omsk submarine, which participated in this week's Bering Sea military exercise, is an Oscar-class, nuclear-powered, cruise-missile launch submarine — a type that dates back to the Soviet Union. According to news reports, the Omsk was first put to sea in 1993 and was overhauled in 2008.
Russia's newest nuclear submarine, the Kazan, is slated for sea trials this month, the Russian news site TASS reported. The Kazan is expected to join Russia's northern fleet in late 2020.
"We have not received any requests for assistance from the Russian Navy or other mariners in the area," US Northern Command tweeted, adding: "We always stand ready to assist those in distress."