KYIV, Ukraine — Irene Barhatnaya, a software engineer living in Kyiv, was supposed to have a surgery this winter. She decided to postpone the operation "because once it's done, I won't be able to even lift my cat, not to mention to be able to successfully and rapidly evacuate or defend myself for some time if necessary."
Such is the reality of life in Ukraine at the present moment.
Like many Ukrainians, Barhatnaya faces tough choices about what she will do if Russia launches a major military offensive against Ukraine in the coming weeks. In particular, with Russian forces now massing in Belarus, a pincer blitz from the north to encircle the capital city of Kyiv increasingly looks like a realistic possibility.
"For the last eight years I haven't forgotten for a second that there's an ongoing war in my country, but at the moment it's on the brink of turning into something much bigger. So yes, I am super worried," Barhatnaya told Coffee or Die Magazine.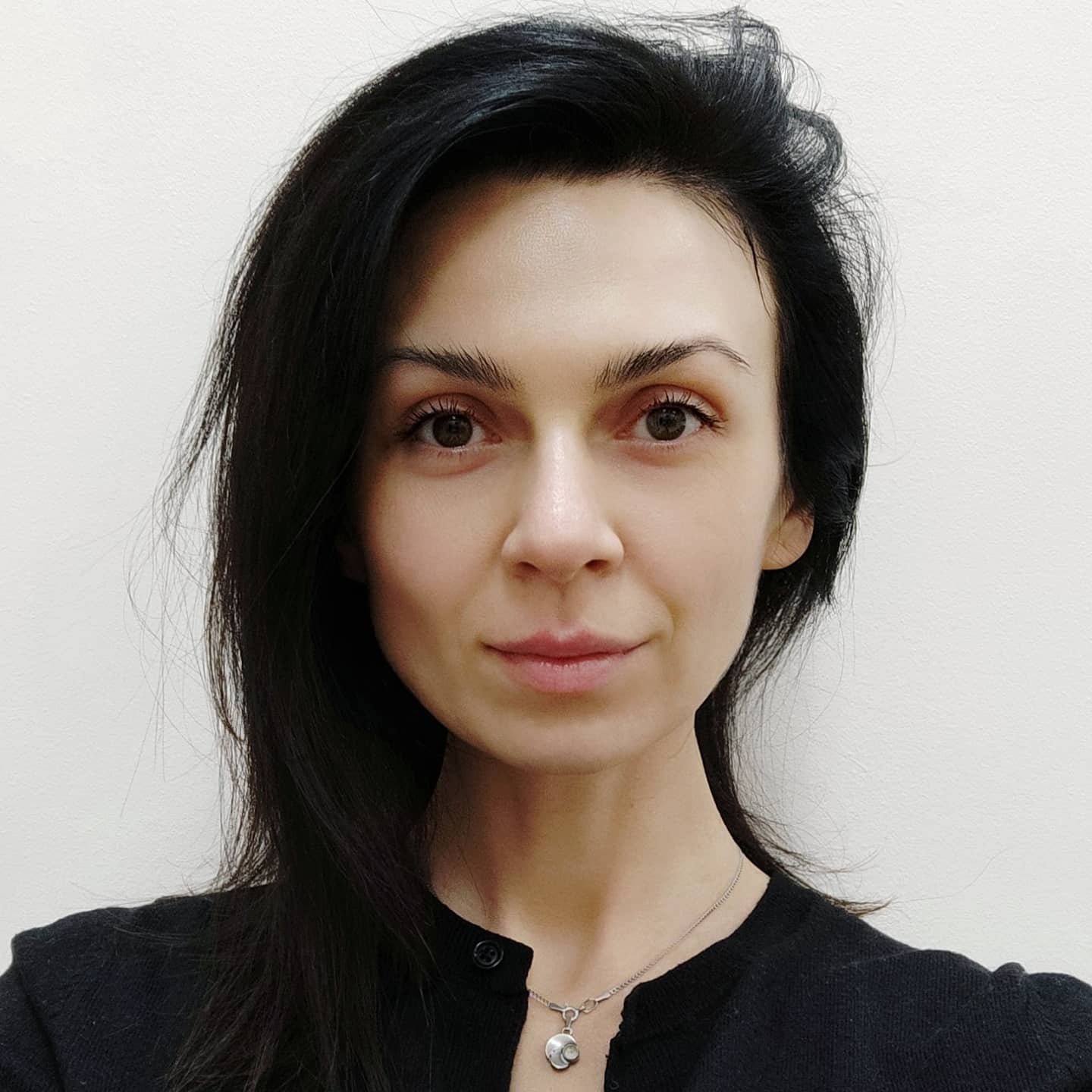 Since 2014, Ukraine has been locked in a limited land war in its eastern Donbas region against a combined force of Russian regulars and local conscripts drawn from Russian-occupied territory. So far, the 8-year-old war has killed around 14,000 people. A Russian offensive this winter could kill that many people in a matter of days, military experts and Ukrainian officials say.
"The human toll of renewed aggression by Russia would be by many magnitudes higher than what we've seen to date," US Secretary of State Antony Blinken said during a speech in Berlin on Thursday, Jan. 20.
In case of a surprise Russian attack, Barhatnaya has already packed her important documents, as well as those for her cat, and keeps all her electronic gadgets charged. She has family in Khmelnytskyi, a city about 200 miles west of Kyiv, and that's where she'd prefer to go if Russian forces encircle or bomb Ukraine's capital city. However, Barhatnaya doesn't own a car and her options for escape are limited.
"I'm dependent on public transportation, and I don't think it will be available in case of a sudden attack. So I'm mentally preparing myself to stay and face what is coming," Barhatnaya said.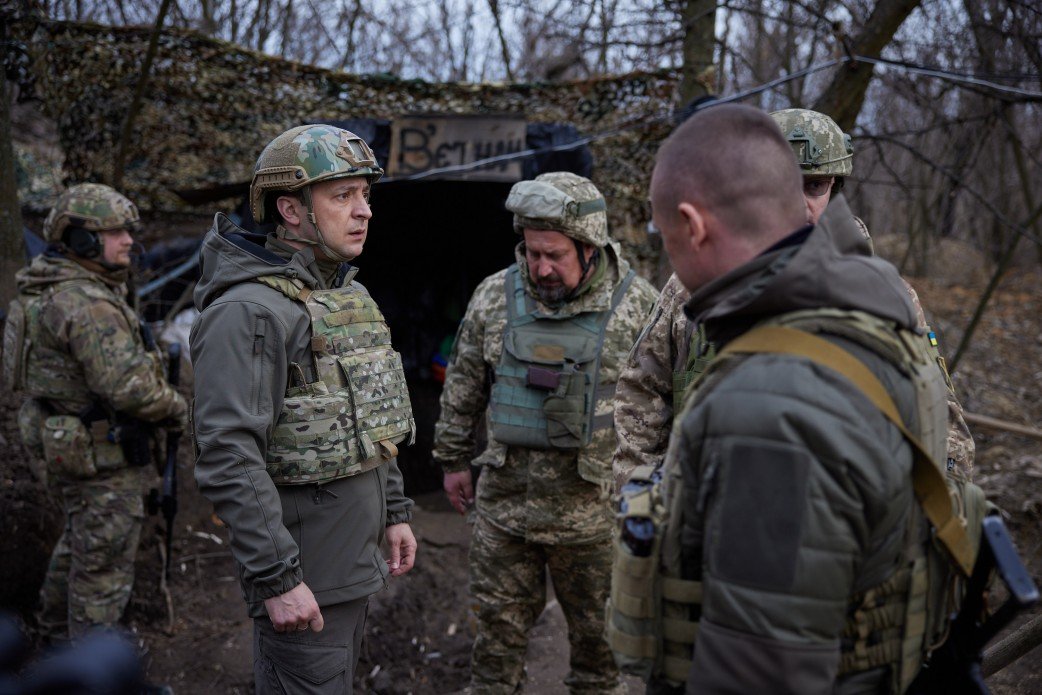 Russia has been massing troops near Ukraine's borders since April 2021. At least 100,000 Russian troops are already positioned near the border, and more Russian hardware and personnel are arriving from Russia's Eastern Military District. Videos posted to social media allegedly show Russian troops saying farewell to their families before boarding trains westbound toward Ukraine. Russia has also deployed ballistic missiles, multiple-launch rocket systems, heavy artillery, tanks, and combat aircraft in Ukraine's direction.
"What stands in front of us, what could be weeks away, is the first peer-on-peer, industrialized, digitized, top-tier army against top-tier army war that's been on this continent for generations. Tens of thousands of people could die," British Minister for the Armed Forces James Heappey said in an interview with Times Radio on Wednesday.
In a worst-case scenario, about 100 Russian battalion tactical groups would attack Ukraine from multiple vectors, likely preceded by cyberattacks and waves of airstrikes and missile attacks meant to paralyze Ukrainian society and inflict massive and irrecoverable losses on Ukraine's military in the opening hours or days of an offensive.
"We will do what's expected of us and the enemy will suffer heavy losses."
Despite the mounting threat of a wider war, however, it's essentially business as usual for Ukrainian troops in the Donbas war zone.
"During the war, we have had to deal with the regular Russian army, so we know its strengths and weaknesses. Of course, we did not have to take part in all-out battles with aircraft and missile components. But still — we will do what's expected of us and the enemy will suffer heavy losses," Andriy Mikheychenko, an active-duty first lieutenant in Ukraine's army, told Coffee or Die.
To gauge their current disposition, Coffee or Die communicated via text message with several Ukrainian soldiers currently deployed to the front lines in the Joint Forces Operation area, the official name for the eastern war zone. Those soldiers, who said they are closely watching developments with Russia, anticipate an imminent escalation of the ongoing war in the Donbas. That said, most troops assume that a Russian attack, while likely in one form or another, probably won't be the worst-case land invasion envisioned by some Western analysts.
"I do not think that the Russians are planning a full-scale invasion and total occupation of the country. They simply do not have the strength to do so, even together with their Belarusian partners," said Mikheychenko, who has extensive combat experience in the Donbas war.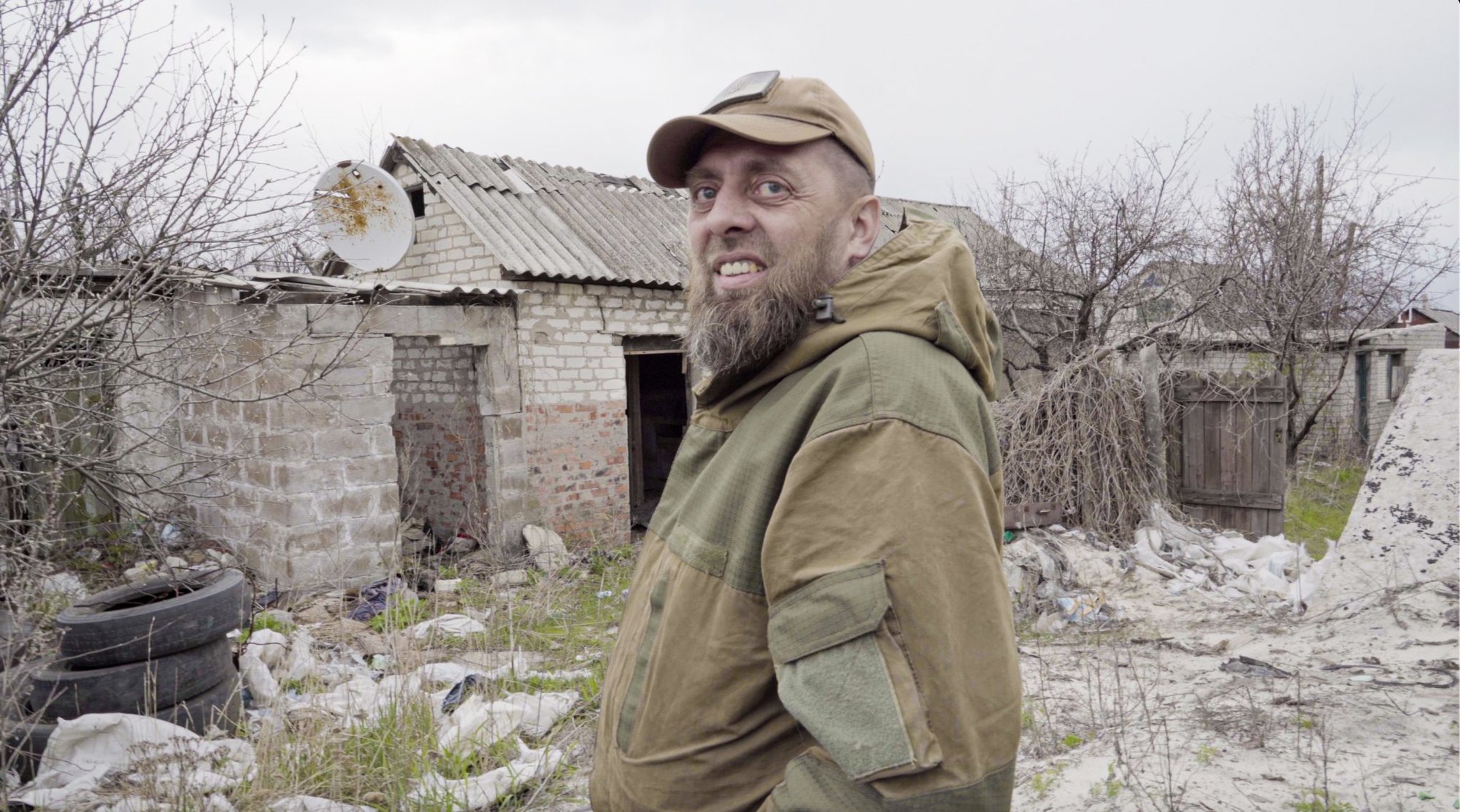 "As a last resort, [Russia's] program is to inflict a heavy defeat on the Ukrainian army and sit down for negotiations from a position of strength and as a winner," Mikheychenko said, adding that after a swift victory Moscow may try to install a new government in Kyiv "loyal" to the Kremlin.
Some Ukrainian experts, however, contend that it's not possible for Russia to enforce its will on Ukraine without the large-scale use of its land army — a fact that inevitably exposes a Russian invasion force and its supply lines to Ukrainian reprisals.
"All the stories about Russia being limited to contactless warfare, airstrikes, and missile strikes are not true, as history has shown," Mykola Bielieskov, a research fellow at the Ukrainian National Institute for Strategic Studies think tank, said in a recent interview.
"If you want to impose your will, you must put in your strength, [and] if you enter your ground forces, you create an opportunity for the weaker side to inflict losses and casualties," Bielieskov said, adding: "Ukraine, with the right tactics, has every opportunity to inflict an irreparable level of losses, which would stop the Russians and force them to abandon the plans they have."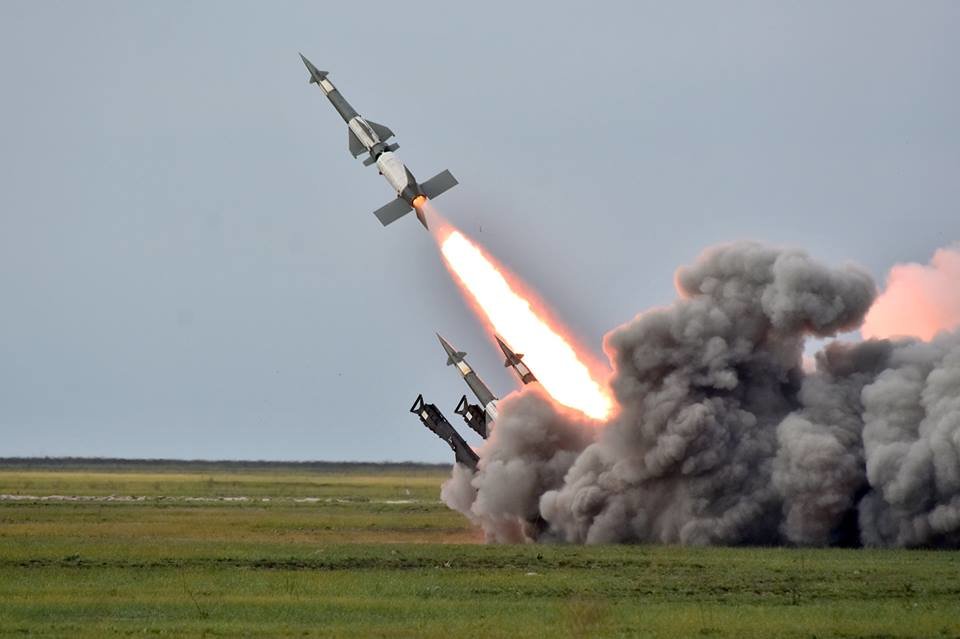 Anticipating a potential Russian air war, Ukrainian fighter aircraft units began an intense training schedule last week. And the Ukrainian air force's air defense units, comprising some 1,000 personnel, are reportedly assigned to defend key locations across the country, including dams, bridges, and power plants.
Meanwhile, as of this article's publication, Kyiv has not yet mobilized its reserves, including some 430,000 combat veterans of the ongoing war in the Donbas. A new law regulating national resistance efforts, which went into effect on Jan. 1, includes plans for a nationwide network of Territorial Defense Force brigades comprising some 130,000 personnel in wartime. However, that program is a work in progress and will not be fully ready in time for a Russian offensive that may now be less than a month away. Even so, Ukrainian officials are proceeding with the long-term development of their Territorial Defense Forces.
The Kyiv City Council on Friday passed a resolution to allocate about $3.9 million over three years to help fund its Territorial Defense brigade, as well as a local headquarters.
"In the context of continued armed aggression by the Russian Federation against Ukraine, a high probability of full-scale invasion and use of sabotage and reconnaissance forces or acts of terrorism, the implementation of measures to organize military service and conscription is important," Andriy Krishchenko, deputy head of the Kyiv City State Administration for Self-Government Powers, said during a Jan. 20 City Council meeting.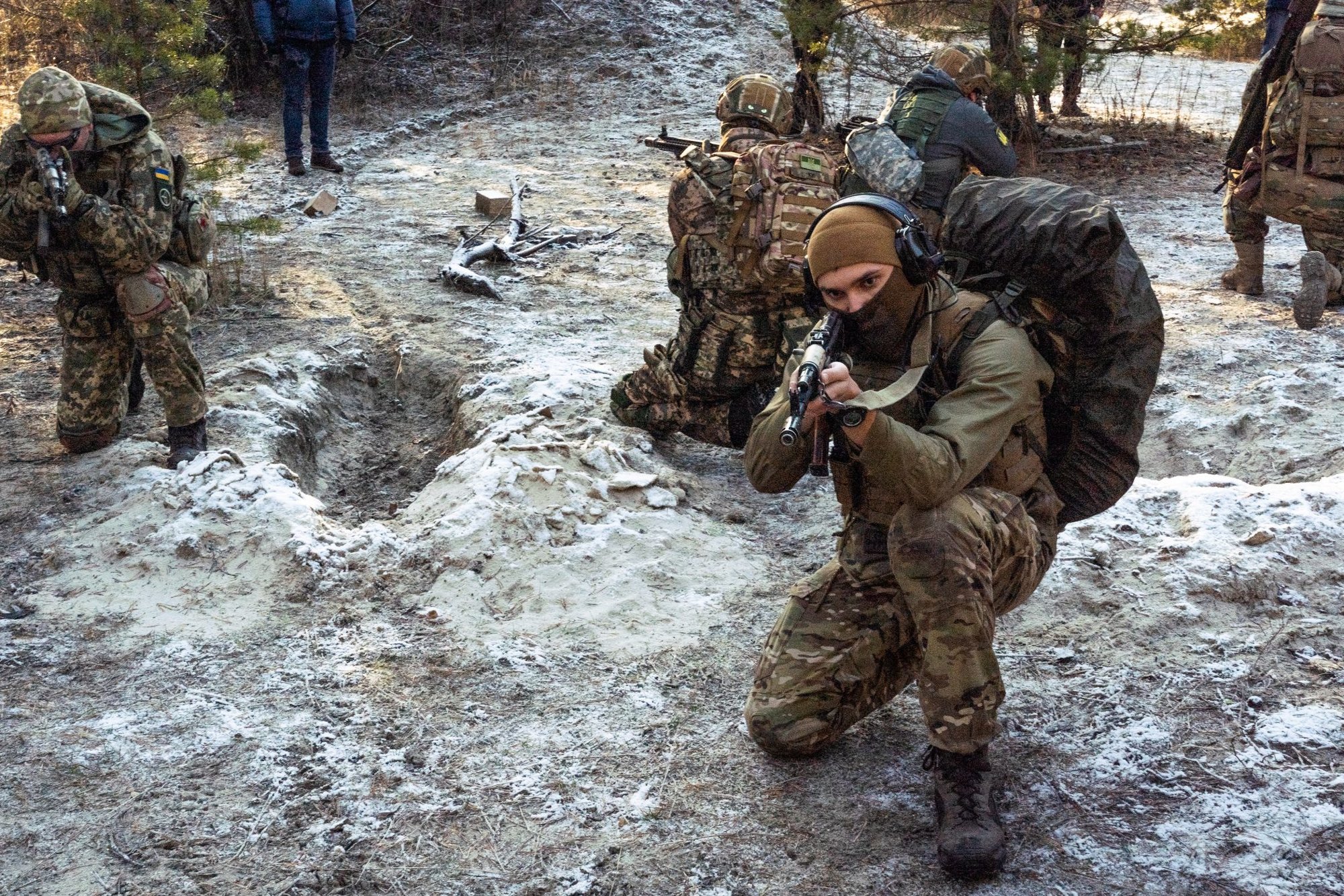 Blinken, the US secretary of state, visited Kyiv on Wednesday, offering a message of reassurance that Washington would continue to support Ukraine with military aid. The US, for its part, recently approved the transfer of American-origin weapons to Ukraine from NATO allies in the Baltics. And this week the United Kingdom carried out an ambitious airlift of anti-armor weapons to Ukraine.
"How far this can go is unknown. However, recent events show that we are not alone," Mikheychenko said. "Most of our soldiers were trained by British and American allies. We have achieved interoperability with NATO partners. The supply of modern weapons also contributes to our optimism. Therefore, we are waiting for further developments in a state of readiness to respond to challenges, depending on the situation."
The current Russian buildup has shattered the uneasy status quo of life in wartime Ukraine. During an address to the nation on Wednesday, Ukrainian President Volodymyr Zelenskyy implored Ukrainians to stay calm and generally downplayed the immediacy of the Russian invasion threat. Even so, across the country many Ukrainians are now taking concrete measures to prepare for a possible full-scale war.
On Thursday, some Ukrainians reported on social media that they had received text messages from their employers, advising them to prepare for a Russian attack. Suggested measures included stocking up on food and water and booking hotel rooms in locations in western Ukraine, presumably out of the path of a Russian blitz.
"Ukraine, with the right tactics, has every opportunity to inflict an irreparable level of losses, which would stop the Russians and force them to abandon the plans they have."
High school students in the western Ukrainian city of Rivne are training in combat first aid. In Kyiv, the recent news of Russian forces entering Belarus has spurred many residents to seriously contemplate the possibility of military action against their city.
"I must admit that the intensification of military and information pressure from Russia affects the morale of Ukrainians and residents of Kyiv, in particular. At the same time, we are far from panic," said Oleksandr Kalinichenko, 35, a lawyer and Euro-Atlantic integration expert who lives in Kyiv.
Kalinichenko said the constant prospect of a Russian offensive has begun to negatively affect the business climate in Kyiv, and the relative lack of straightforward information from official government channels has added to the confusion. In particular, many people are unsure what to do — should they make plans to flee or prepare to ride out a possible Russian siege?
"After consulting with the family, we decided that my wife and children, in case of destabilization of the situation in Kyiv, will go to a country house," Kalinichenko told Coffee or Die, adding: "Me and my close friends do not plan to emigrate to other regions or countries."
On her Facebook page, Ukrainian journalist Miriam Dragina posted a question early Thursday morning. It read: "What is your plan 'b'?"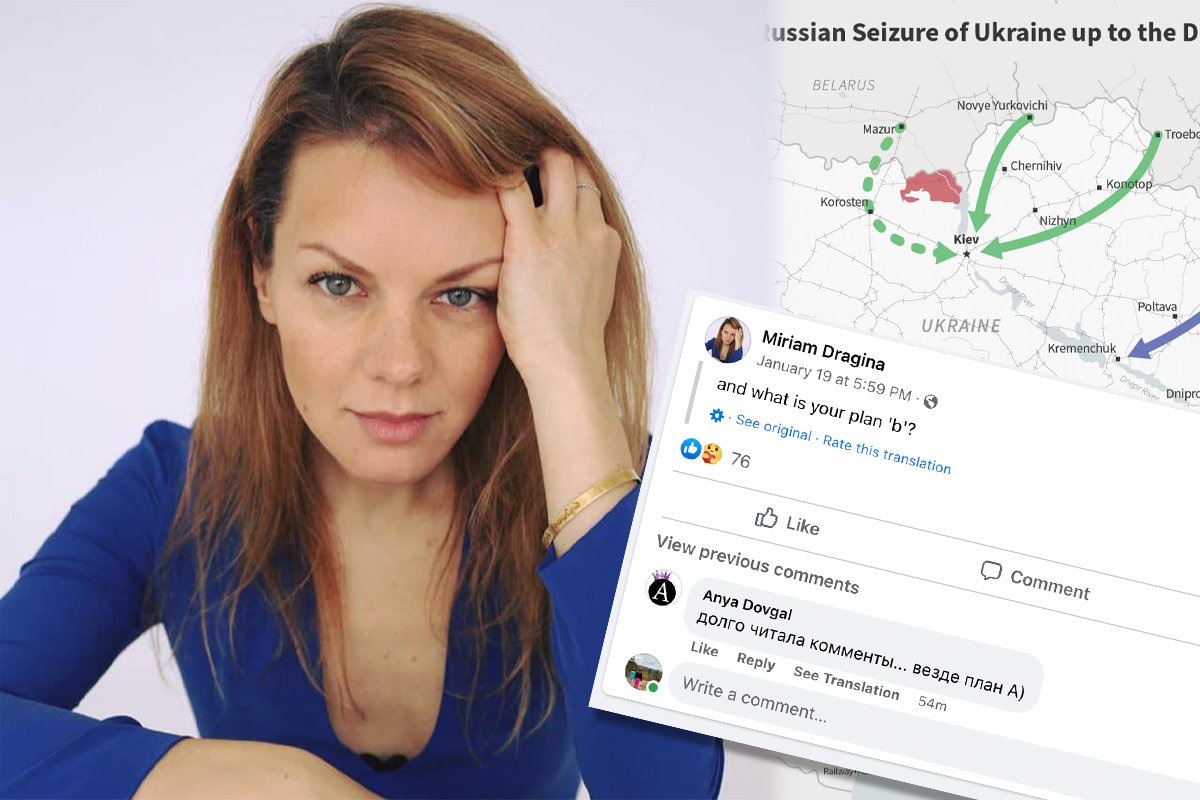 The replies to her question in the comments section offer a telling snapshot of the current mood of many Ukrainians.
"Gather all relatives in one place. To get the house together. To help the army, read about effective underground. And there goes how it goes," Iryna Nemyrovych wrote.
"Have you ever wondered?) I've been thinking for a week now and I can't decide whether to start now or wait," Annet Amegan wrote.
"I will transport cats and laptops to the Ivano-Frankivsk region. And it will be clear there. Now my plan A is to live today, and tomorrow will be what will happen," Olga Gdulia wrote.
"Carpathians," Kate Tarabukina wrote, referring to the mountain range.
"Plan B is to not run away…Only cowards can leave their homeland in difficult times," Mashynskyi Sergiy wrote.
"No money — no plans," Tetyana Kuzmenko wrote.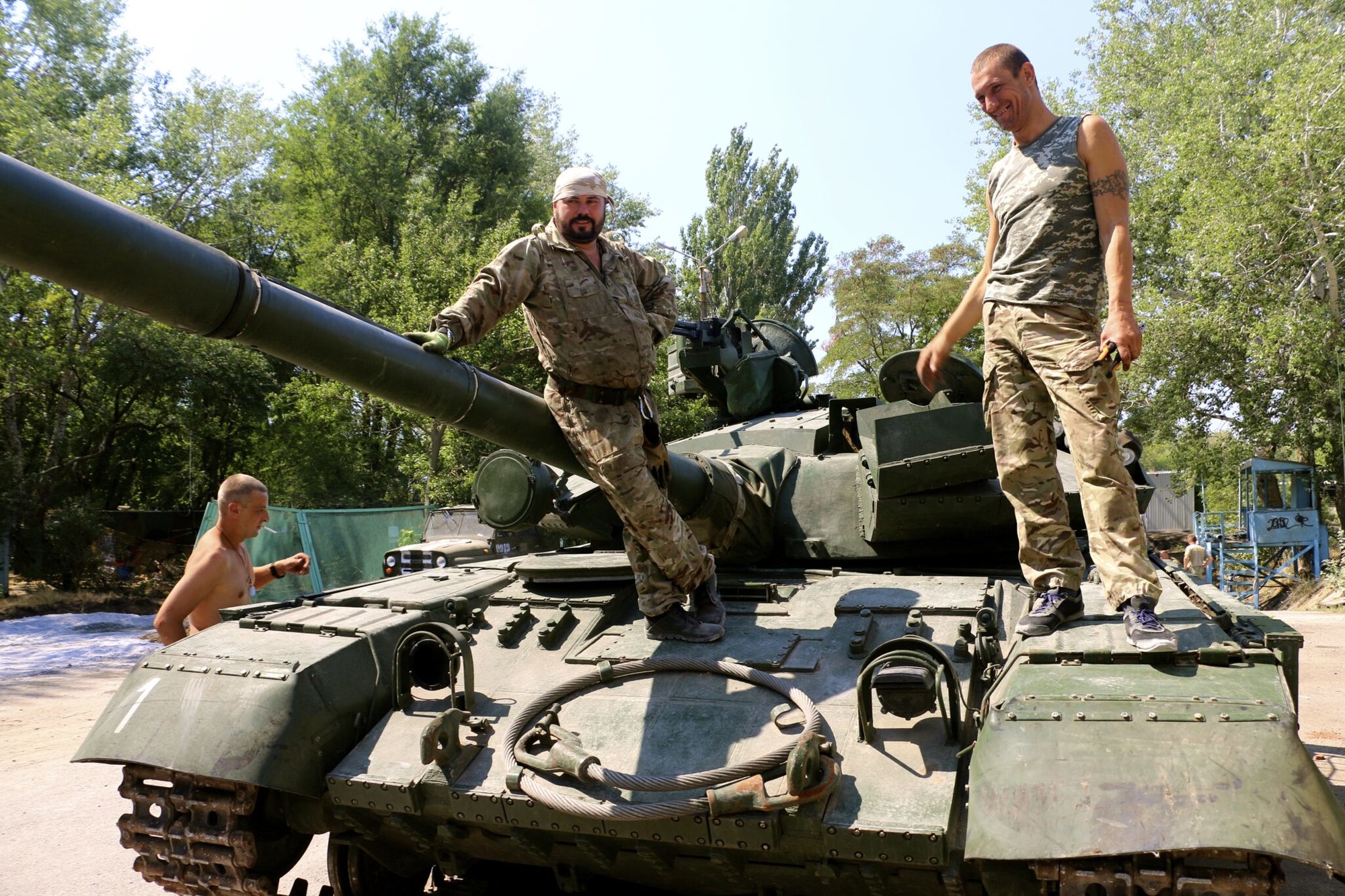 "For the mother of the family, the best plan a and b is to go out of town. Surviving in a city with broken infrastructure is hard and dangerous. So we need to collect supplies in the village at my grandfather's place," Alice Magirovska wrote.
"So there is no Internet, the borders are closed, bank cards are not valid and trains and planes are not running, and everywhere — like in Mad Max? hmm, what's the plan B in that case?" Zoya Zvinyatskovskaya wrote.
"Prepare all documents, credentials, if anything — into the car and go to Europe. Well or away from the epicenter," Katerina Yelmanova wrote.
Anton Kolomoets, a veteran of the Donbas war who now lives in Kyiv, told Coffee or Die that he would take up arms and fight if Russia attacks. Nevertheless, he also underscored the lethality of a full-scale war against Russia's modern arsenal of warplanes, missiles, and long-range fires.
"I would definitely go, if Russia attacks, but I'm sure that it would be utter chaos and I don't think we would survive," Kolomoets said. "I understand that NATO intervention would probably spark World War III, so I'm afraid that we are going to have to repeat Poland's fate in 1939."
Read Next: