KYIV, Ukraine — For weeks, Russia's military buildup near Ukraine has spurred endless speculation about the possibility of Moscow ordering a full-scale invasion of its neighbor this winter.
Russian military forces reportedly moved into Belarus Monday, Jan. 17, adding to the long list of warning signs that Moscow may be ready to launch a major offensive against Ukraine in the coming weeks — and that attack, if it comes, may represent a worst-case scenario for the capital city of Kyiv.
The Russian deployment to Belarus "suggests that if there is a sizable ground offensive it may feature several axes of attack from Belarus to cut off and encircle Kyiv," Michael Kofman, director of the nonprofit CNA's Russia Studies Program and a fellow at the Woodrow Wilson International Center's Kennan Institute, told Coffee or Die Magazine.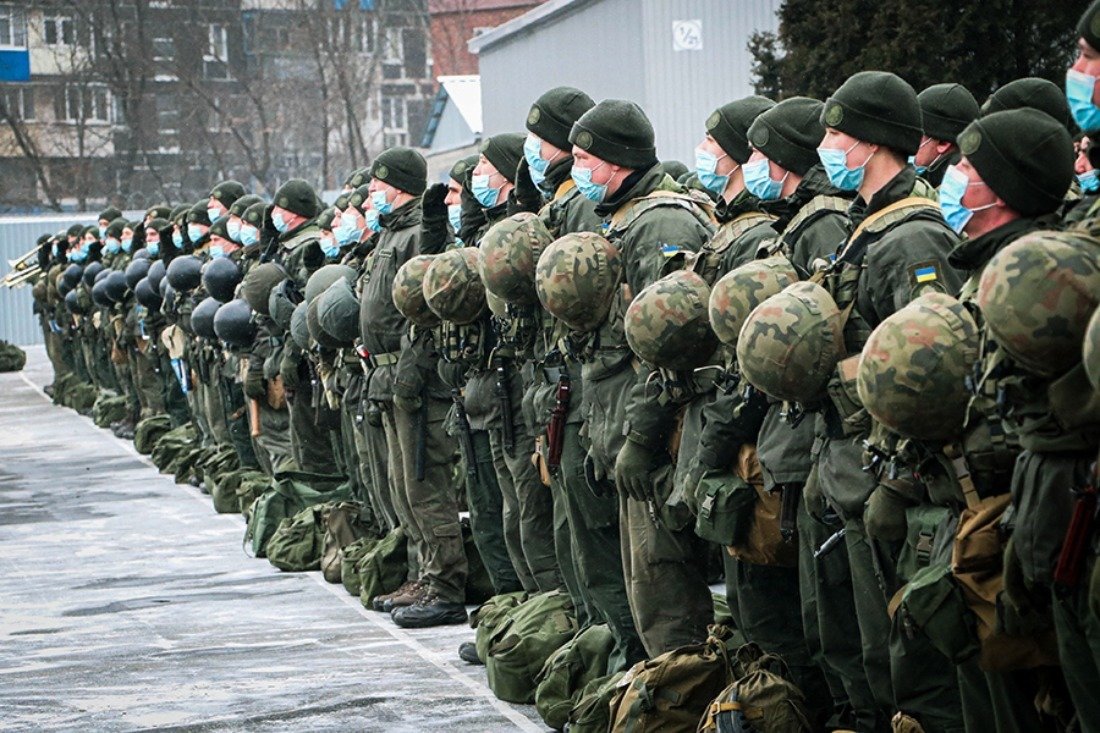 According to numerous Western assessments, one of Russia's military options against Ukraine includes a pincer attack from the north, using Russian forces staged inside Belarus to encircle Kyiv, Ukraine's capital city.
Coffee or Die previously reported that Kyiv officials have begun to prepare the city's roughly 5,000 bomb shelters. The capital city's emergency plans call for a full evacuation of its roughly 3 million citizens (that number could actually be much higher, according to some media reports) in the event of a major military attack. Kyiv officials told Coffee or Die that evacuation plans had already been worked out. Even so, a short-notice evacuation of a European capital in the dead of winter would almost certainly precipitate a humanitarian catastrophe.
Over the past week, there's been a noted uptick in the pace of open-source intelligence reports regarding Russian military transfers toward Ukraine. Multiple unverified videos posted to social media channels purport to show the movement of Russian missiles, combat helicopters, airfield equipment, anti-aircraft missile systems, multiple-launch rocket systems, electronic warfare systems, tanks, and various other military vehicles, all headed toward the border with Ukraine.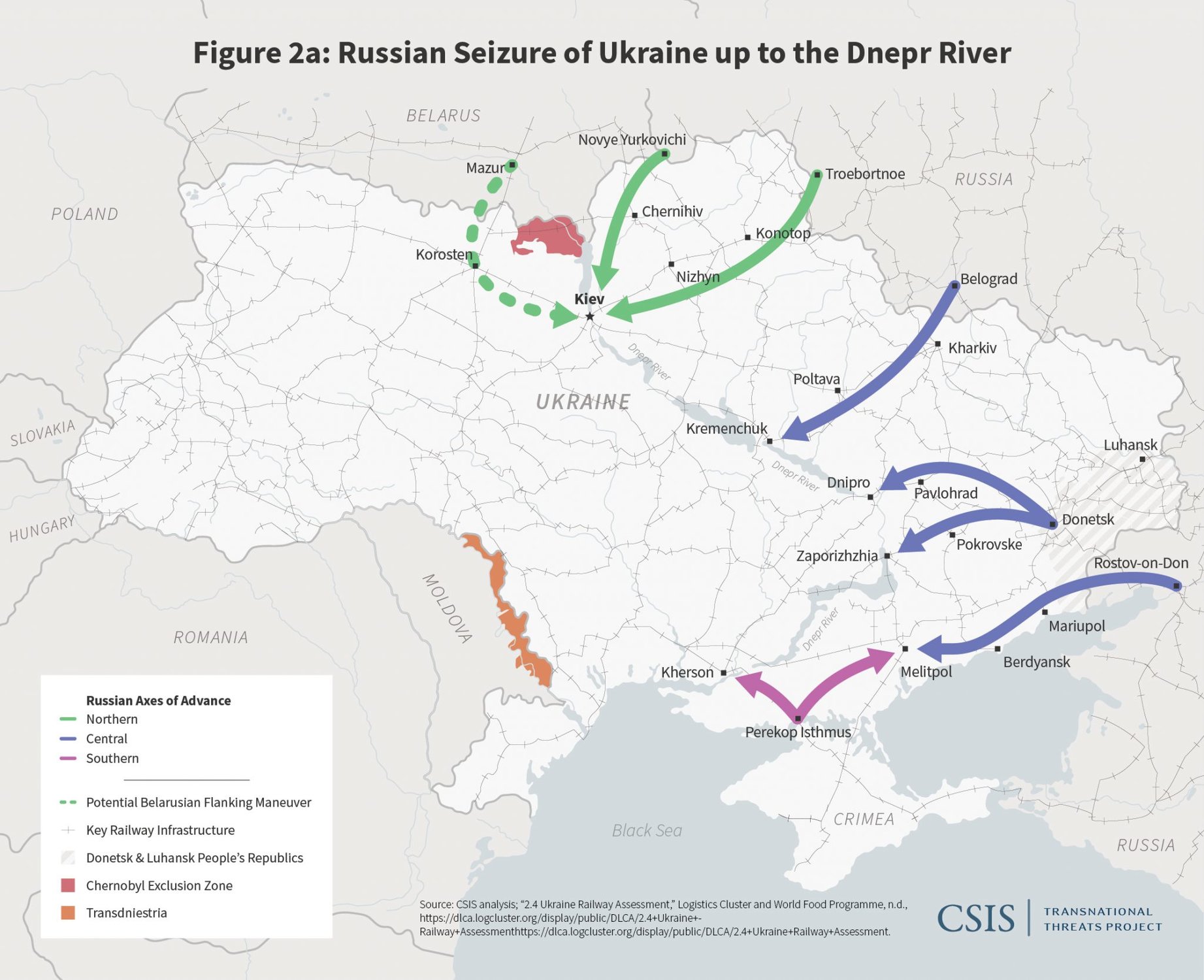 Some 12 Russian regions are now reportedly calling up reserve forces, highlighting the possible evaluation of follow-on forces to support a land invasion of Ukraine, some experts say. Videos of Russian troops from the country's far eastern regions saying goodbye to their families and loading into trains are now emerging on social media.
A snapshot of the Twitter feeds of some top Russian military experts Monday offers a stark picture of the current threat to Ukraine.
"My Twitter feed may get pretty grim folks, as the Russian military shifts into higher gear this week [and] onwards: reservists, troops saying goodbye to families at train, large exercises starting up, [multiple-launch rocket systems] moving around etc. I'm staying sharp while battling growing dread," Dara Massicot, a senior policy researcher at the Rand Corp., said.
"Perhaps, Moscow is moving beyond the public signaling phase and is instead preparing to use force and wants to achieve maximum surprise," wrote Rob Lee, a fellow at the Foreign Policy Research Institute who specializes in Russia's armed forces.
In a separate Tweet, Lee added, "When was the last time Russia deployed almost an entire Combined Arms Army from Siberia to Ukraine's border with what appears to be a division (+) force on the way from the Eastern Military District? They're deploying units based ~50 miles from North Korea. This isn't routine."
For his part, Kofman wrote Monday on Twitter: "Russian forces arriving in Belarus should have implications for folks' perception of the size/scope of the operation. First time ever Eastern Mil District forces in Belarus. If you think it's not a bluff, great. If you think it's not going to be large-scale…I suggest a rethink."
This winter, Russia massed military forces on Ukraine's borders, adding to hardware already in place after a similar military buildup in April 2021.
Russian and Belarusian news sites reported Monday that the two countries' military forces would conduct a combined military exercise in February along Belarus's southern and western borders. According to those reports, the move was a reaction to an alleged buildup of NATO forces on the borders of Belarus. Announcing the drills on Monday, Belarusian President Alexander Lukashenko claimed Ukraine was also massing forces on its border with Belarus.
"Ukraine is building up its military presence deploying forces of the national guard from 'radical nationalists,'" Lukashenko said Monday, the Belarusian news site Belta reported. "This is more striking than NATO's troops. All that is going on near the State Border of our country."
On Monday, Russia and Belarus announced a "snap inspection" of their combined military forces ahead of the drills scheduled for February. Within hours of Monday's announcement, videos began to appear on social media platforms, purporting to show trains transporting Russian military hardware into Belarus.
Last week, Ukraine's National Guard conducted military exercises in four regions, or oblasts, that border Russia, including Kharkiv, Sumy, Donetsk, and Luhansk. The Ukrainian units "practiced their ability to resist external aggression, sabotage and terrorist threats," the Ukrainian Ministry of Internal Affairs announced in a Monday release. Notably, the Ukrainian drills also included measures to fortify Ukrainian military camps in the exercise areas.
"Another mandatory component of the exercise was the strengthening of measures to protect and defend military camps," the Ukrainian Ministry of Internal Affairs reported Monday. "Equipment and weapons were brought to combat use, and points for receiving mobilization resources were created in the areas of concentration."
These latest developments come as the chances for a diplomatic off-ramp from the mounting tensions look increasingly unlikely. A series of meetings last week between Russian officials and representatives from the US, NATO, and the Organization for Security and Cooperation in Europe failed to defuse the current border tensions.
On Monday, Moscow announced that it was abandoning further negotiations with the Organization for Security and Cooperation in Europe regarding Russia's laundry list of security demands.
In December 2021, Moscow released a list of demands for the US and NATO, including a pledge to never admit Ukraine and Georgia into the Western alliance.
Moscow has also demanded that NATO revert to the "positions of 1997" — a geographic rollback that would, presumably, require the alliance to expel Poland, Estonia, Latvia, Lithuania, Romania, Bulgaria, North Macedonia, Montenegro, Albania, Croatia, Slovakia, Slovenia, Hungary, and the Czech Republic.
After last week's failed talks, Russian Foreign Minister Sergey Lavrov has called on the US and NATO to provide written replies to Russia's demands this week.
"We firmly expect to get promised specific replies to the draft agreements that Russia handed to the United States and NATO," Lavrov said Monday, the Russian news site TASS reported. "Some contacts on this score are due within days."
Read Next: