After a month of setbacks, Russian officials said Tuesday, March 29, that the true goal of the invasion of Ukraine is not to conquer Kyiv but instead "the liberation of Donbas," the contested eastern region of the country.
Does that claim match up with Western intelligence?
Not so much, according to officials at the Pentagon and a Ukraine defense expert.
"Nobody should be fooling ourselves by the Kremlin's now-recent claim that it will suddenly just reduce military attacks near Kyiv, or any reports that it's going to withdraw all its forces," Pentagon spokesman John Kirby told reporters at a Tuesday afternoon briefing. "Has there been some movement by some Russian units away from Kyiv in the last day or so? Yeah, we think so. Small numbers. But we believe that this is a repositioning, not a real withdrawal, and that we all should be prepared to watch for a major offensive against other areas of Ukraine. It does not mean that the threat to Kyiv is over."
That's an assessment that a Ukraine defense expert shared with Coffee or Die Magazine Tuesday afternoon. The expert said a "very small" number of Russian troops had moved north from near Kyiv and Chernihiv to the Belarusian city of Homel.
The ultimate goal is likely "a simple regrouping toward [the Joint Forces Operations] area in Donetsk and Luhansk," the expert said, speaking on the condition of anonymity to discuss sensitive matters. "We will see soon what is their plan."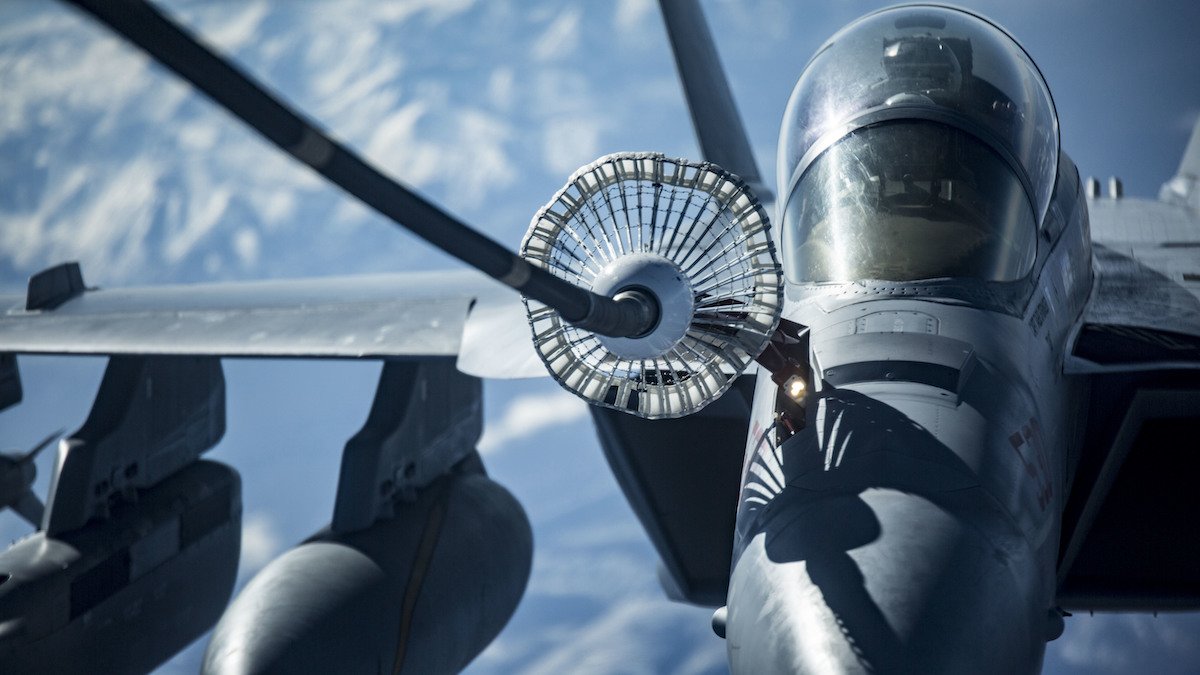 The Russian troop movements come as a command and control unit of about 200 Marines from Marine Air Control Group 28, based at Marine Corps Air Station Cherry Point, North Carolina, has been repositioned to Lithuania after wrapping up Exercise Cold Response 2022 in Norway, Kirby announced. The Norwegian exercise was the same one in which four North Carolina-based Marines were killed in the crash of an MV-22 Osprey on March 18.
In addition, about 10 Marine Corps F/A-18 Hornets from Marine Corps Air Station Beaufort, South Carolina, and "a couple of Marine Corps C-130s" are moving to Eastern Europe with an additional 200 personnel, Kirby said. He did not specify exactly where.
The announcement comes a day after the Pentagon said it would deploy six E/A-18G Growlers from Naval Air Station Whidbey Island to Spangdahlem Air Base in Germany.
But inside Ukraine, signs of a shifting Russian strategy — focusing less on the capital and center of Ukraine and more on eastern regions closer to the Russian border — come as representatives from Ukraine and Russia held peace talks in Istanbul, with both sides proffering concessions that The New York Times reported "could be the first steps toward a draft peace agreement."
Russia said it would "sharply reduce attacks near Kyiv […] and on Chernihiv," The New York Times reported, while Ukraine for the first time "proposed negotiations on the status of Crimea, to be conducted over 15 years."
Earlier Tuesday, Russian Defense Minister and General of the Army Sergei Shoigu claimed the Russian plans from the beginning of the invasion were to concentrate on the eastern part of Ukraine. That area has seen simmering, low-level warfare since Russian forces invaded in 2014.
"In general, the main objectives of the first phase of the operation have been achieved," Shoigu told Russia's armed forces leadership in a teleconference, according to the Russian Ministry of Defense. "The combat capabilities of the Ukrainian Armed Forces have been significantly reduced, which allows us to focus our main attention and main efforts on achieving the main goal — the liberation of Donbas."
Kirby and the Ukrainians were not having any of that on Tuesday afternoon.
"The posture of Russian forces around Kyiv, along much of the Black and the Azov Sea coasts, and in central and northeastern Ukraine indicates the geographic scale of this ambition," Kirby said. "They've been attacking Ukraine as we have been talking about now for several weeks on multiple lines of access."
The Russian Ministry of Defense's recent talking points "may be an effort to move the goalposts, moderating Russia's immediate goals," Kirby said.
But "it's too early to judge what additional actions in Kremlin may take," Kirby added. "No amount of spin can mask what the world has witnessed over the past month, and that's the courage and the military prowess of Ukraine's armed forces and its people, which are proving to be more than what Russia bargained for, in its unprovoked and unjustified invasion."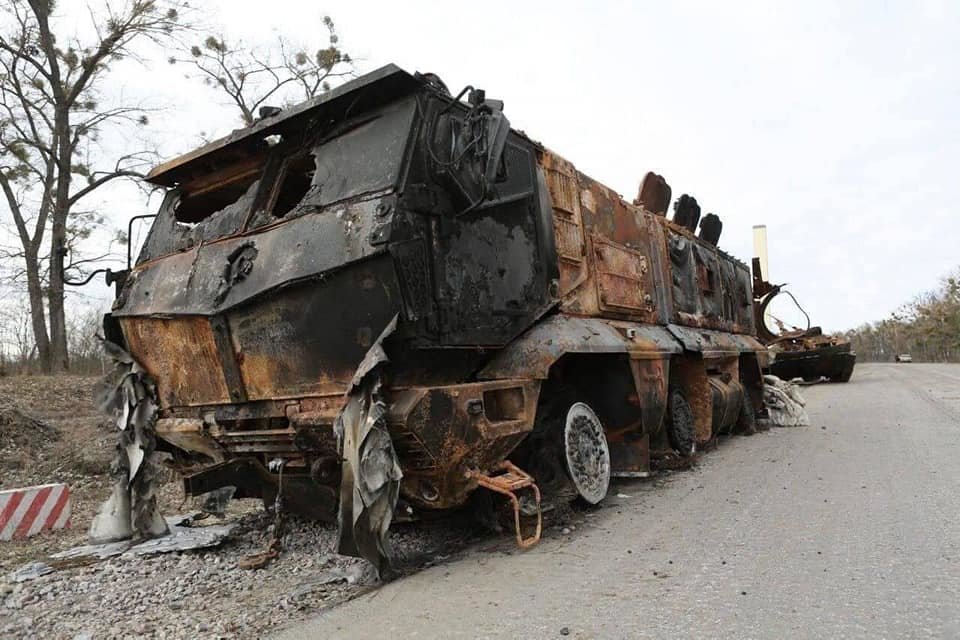 When asked by Coffee or Die whether Russia was trying to spin having been clobbered by Ukraine, the expert replied, "Your statement is correct."
Russia's current actions contradict Shoigu's statements, Kirby said.
"Russia has failed in its objective of capturing Kyiv," he said. "It's failed in its objective of subjugating Ukraine. But they can still inflict massive brutality on the country, including on Kyiv."
Not only have the Russians failed in their ground objectives regarding Kyiv, but they've also been pushed back, Kirby said, particularly around the city's western suburbs "where the Ukrainians have retaken ground." Same for the city of Brovary, just to the east, where Russians have been pushed some 50 kilometers away from the city. Russian advances in the south of Ukraine are stalled as well, he said.
Asked whether Russia's efforts represented a failed military campaign, Kirby hedged a bit.
"I don't think we're prepared to slap a bumper sticker on this thing right now," he said. "There are still people dying. There're still bombs falling. There're still missiles flying. And there's still give and take on the battlefield. So I don't think we're ready to call it one way or another, here."
The only success Russia has achieved, Kirby said, was death and destruction.
"Not only did they not manage to take Kyiv, they've not managed to take any population centers, and the Ukrainians have been fighting back very hard," Kirby said. "So it's hard to see how they are succeeding in any one place except — except — the death and destruction they're causing to these population centers and to the civilian population. And I know that's something we can't lose sight of."
Read Next: