This article was originally published April 9, 2021, on Sandboxx News. Follow Sandboxx News on Instagram.
As tensions in Ukraine reignite, the U.S.' focus is once more diverted to the troubled eastern border of Europe where Russian aggression continues to destabilize the region. Farther up north, however, a project long in the works poses an equally serious threat.
Nord Stream 2, a natural gas pipeline that will connect Europe and Russia, is almost done, with 90 percent of the project completed.
Designed as an underwater pipeline, Nord Stream 2 is an upgrade to the first version of the pipeline that will reach Europe through the Baltic Sea. It follows almost an identical path with its predecessor.
In 2011, the Nord Stream pipeline became operational. This first version of the Nord Stream pipeline can transport approximately 1.9 trillion cubic feet of natural gas per year. Nord Stream 2 promises to double that number to 3.9 trillion cubic feet per year. However, even with the new pipeline, Europe will still depend on Russia for about 40 percent of its imported gas needs. What will be different with Nord Stream 2 is that all the Russian natural gas will go through there bypassing Ukraine.
The U.S. sees two main issues with the Nord Stream 2 pipeline: Europe's dependence on Russian energy and how the new pipeline could affect Ukraine.
In 2017, the European Union introduced the "Gas Directive" in order to guarantee that all foreign gas pipelines comply with its regulations on security, transparency, and competition. However, the way Russia uses European companies and ships to slither around EU and U.S. sanctions violates this directive and should be reason enough to cancel Nord Stream 2.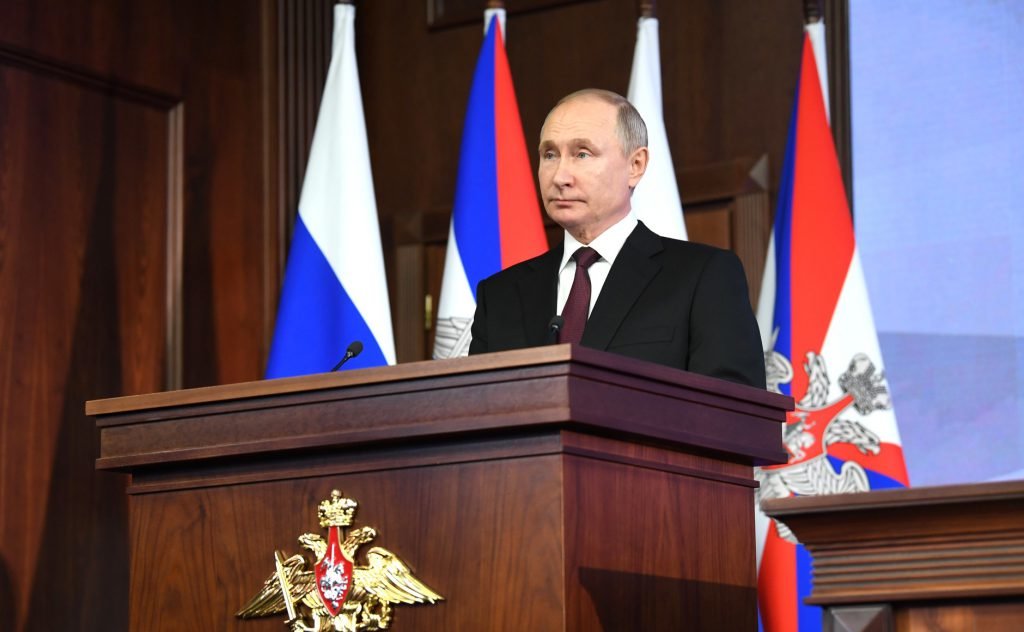 But the argument against the project also has national security hues. As many have asserted, the Russian-made pipeline is a perfect opportunity to install intelligence-gathering technology right in the midst of Europe's north. In a region where NATO trains frequently and where the U.S. has strategic concerns and deployed troops, in Poland and the Baltics, for instance, the presence of a Russian underwater pipeline is short-sighted.
It wouldn't be the first time a country would use underwater technology to tap into a competitor's information systems. Indeed, during the Cold War, the U.S. Navy and Intelligence Community ran a highly sensitive program that tapped into Soviet underwater communications cables.
In a press statement, Secretary of State Antony Blinken saidthat "As the President has said, Nord Stream 2 is a bad deal — for Germany, for Ukraine, and for our Central and Eastern European allies and partners. The Department is tracking efforts to complete the Nord Stream 2 pipeline and is evaluating information regarding entities that appear to be involved."
"As multiple U.S. administrations have made clear, this pipeline is a Russian geopolitical project intended to divide Europe and weaken European energy security. The sanctions legislation Congress passed in 2019 and expanded in 2020 has significant support from a bipartisan Congressional majority. . .The Department reiterates its warning that any entity involved in the Nord Stream 2 pipeline risks U.S. sanctions and should immediately abandon work on the pipeline."
But what does the Russian side say about the project? According to the Nord Stream 2's official website, the European Union's domestic gas production is running dry, and to meet their future demands, the Europeans will have to find another reliable, affordable, and sustainable gas supply. Enter Russia's vast natural gas reserves.
The administration is currently pondering its next moves and who to appoint to take lead and coordinate U.S. and European efforts against the project. This is a tricky topic that doesn't only have to do with Russia but also with the transatlantic relationship and even NATO.