Russian President Vladimir Putin's blueprint for invasion into Ukraine likely is based on the five-day conflict in the 2008 Russo-Georgian War.
That war was Russia's first major military effort to reconstruct by force the pieces of the Soviet empire that dissolved at the end of the Cold War.
"Georgia was clearly embarked on a process of trying to break out of Russia's sphere of influence," said Mark Galeotti, an expert on modern Russian history and security affairs, in 2018. "And as far as Russia was concerned, this was an absolute priority. It had to maintain its sphere of influence, and if it let Georgia go, then who could be next?"
Since the dissolution of the USSR in 1991, Russian leaders have longed to reestablish communist influence, challenge the West, and reclaim power across post-Cold War Europe. Returning Russia to previous heights has been the driving theme of Vladimir Putin's regime.
The first glimmers of that policy showed when Russia sent troops to support the attempt by so-called breakaway provinces South Ossetia and Abkhazia to secede from Georgia following bloody civil wars in the 1990s. Russia sent troops to South Ossetia and Abkhazia, where they remained. Georgia harbored suspicions that the two renegade provinces only separated because of Russia's assistance.
Fighting resumed in 2001 between Abkhaz troops and Georgian paramilitaries. But after the election of pro-Western President Mikheil Saakashvili in Georgia in 2004, relations between Russia and Georgia deteriorated even further; the two nations were on the verge of a diplomatic crisis.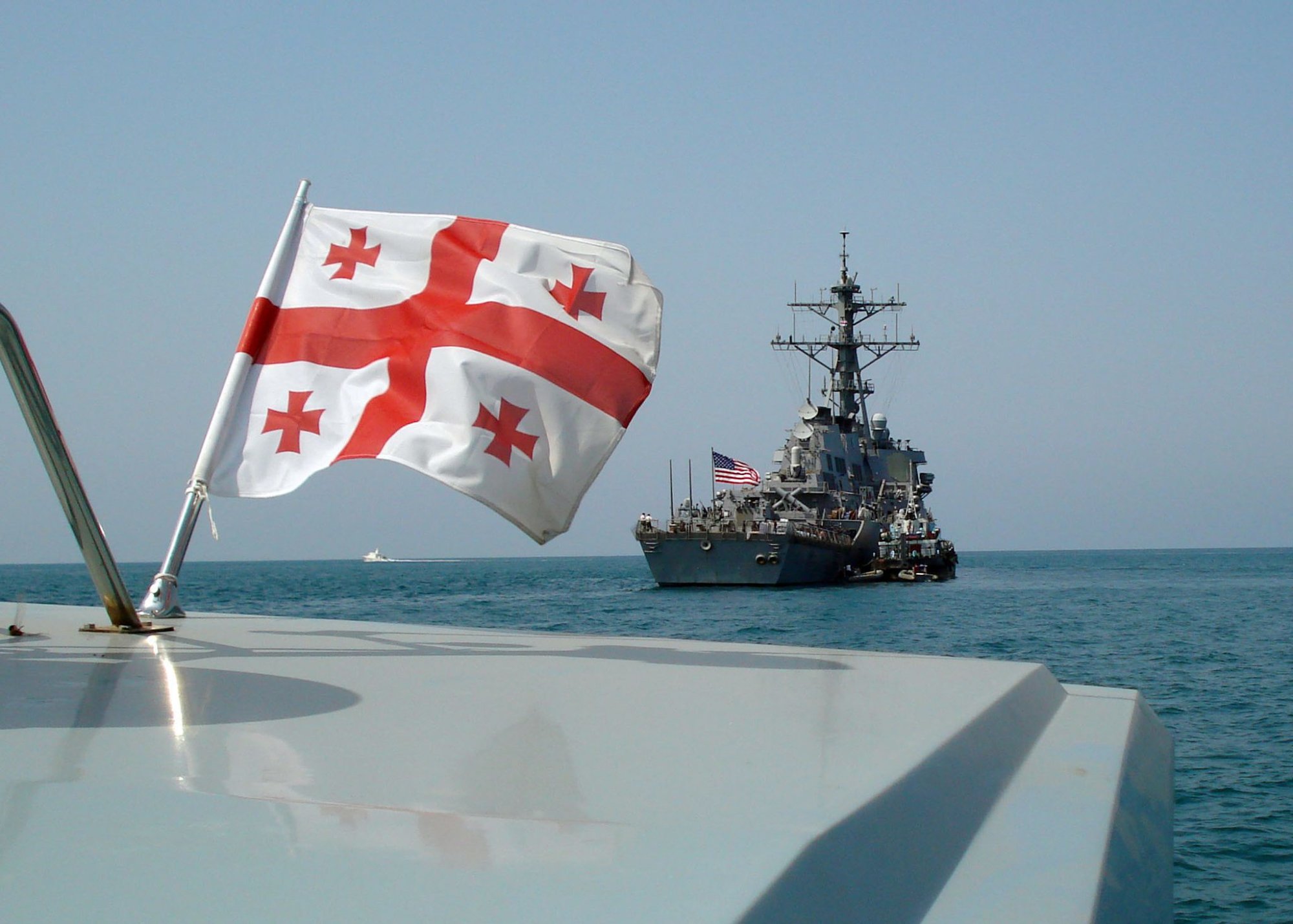 In 2006, Georgia accused Putin, then the Russian prime minister, of supporting separatist leadership of South Ossetia and Abkhazia. When Georgia arrested four Russian military members, suspecting them of espionage activities, Putin countered with the deportation of Georgian citizens from Moscow. The back-and-forth diplomatic conflicts continued until the crisis spilled over into increased preparations for war.
"The Russians built up their plans, built up their forces, and they ensured that their local proxies in South Ossetia needled Georgians enough, knowing that [Saakashvili …] would rise to the bait," Galeotti recounted.
In April 2008, the Georgian minister of reintegration, Temur Yakobashvili, confirmed the tactics.
"We see a blatant attempt by Russia to carry out some form of annexation – in this case more in Abkhazia than in the Tskhinvali region [South Ossetia]," Yakobashvili said.
Georgia later accused Russia of shooting down an unmanned drone over Abkhazia; however, Russia denied the claim. In May 2008, a UN investigation concluded the drone had been shot down by a missile fired from a Russian fighter jet. Russia sent hundreds of unarmed troops to Abkhazia for "railroad repairs," but Georgia suspected Russia was planning a military intervention.
On Aug. 8, 2008, the provocations by both sides erupted into a series of clashes between Ossetian militias and Georgian military troops. The Russian military defended the separatists throughout the five-day conflict until Russia called an end to its military incursion into Georgia and signed a cease-fire agreement.
Russia agreed to withdraw its troops from Georgia partially but maintained soldiers at checkpoints near the disputed territories of Abkhazia and South Ossetia. Russian President Dmitry Medvedev signed an order to recognize the independence of the contested areas.
These Russian forces have remained in 20% of Georgia's territory ever since.
"And today hybrid warfare has become Russia's weapon, something that we have seen in other countries. It is not new for Georgia," David Bakradze, Georgia's ambassador to the United States, told Foreign Policy in 2020. "We have seen the different forms of it throughout the years. It was the energy and economic tools used in 2006, it was cyberattacks in 2008. In 2019, as well, cyberattacks took place against Georgia. There is misinformation and propaganda that now even attacks Georgia during COVID when everyone is united, the entire world to fight against the spread of COVID-19 pandemic. Russia has seized the opportunity, even in these times, to intensify its provocations."
The ongoing, undeclared war between Russia and Ukraine that began in 2014 has seen plenty of back-and-forth accusations and confrontations. In February 2022, Russia declared Donetsk and Luhansk two "breakaway" and independent states from Ukraine, "peacekeeping" troops mobilized, and the cycle modeled after the Russo-Georgian War continued.
Read Next: