Twenty-five years ago in Rwanda, one of the worst genocides in modern history ended after four months of government-organized slaughter. At least half a million people were killed, often by their own neighbors and friends, simply for being part of the Tutsi ethnic minority or seen as a Tutsi sympathizer. Dr. Alison Des Forges, the world's foremost Western expert on and advocate for the country of Rwanda, had tried in vain to warn the U.S. and international governments about the looming possibility of genocide.
Ten years earlier, at the age of 4, a teacher led my classmates and I into an assembly hall on the first floor of our elementary school. To our surprise, a large topographical map of Africa covered the floor. We were encouraged to walk across the map, to explore, to read foreign and unpronounceable words. That indelible sensory experience was how I first learned about the enormity of the African continent. Des Forges was responsible for bringing the map in, but it took many years before I grasped the enormity of her presence on the world stage.
When Des Forges died in a plane crash outside of Buffalo, New York, in 2009, the world lost its most prominent expert on the 1994 Rwandan genocide.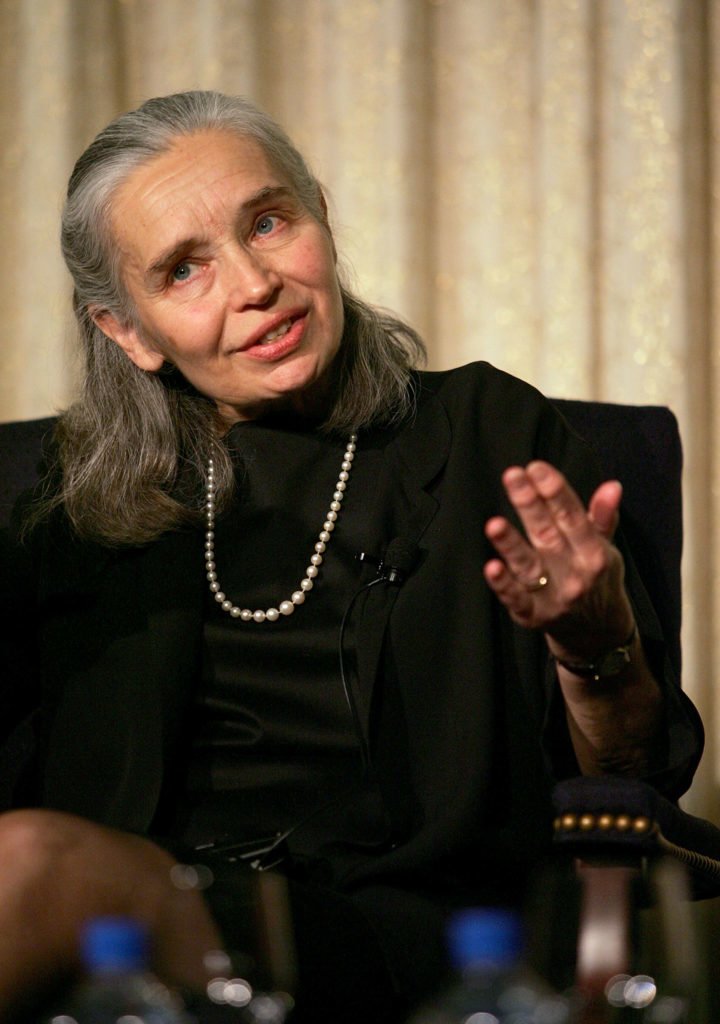 "The job of a human rights worker is not the same as that of a politician who needs to make unenviable compromises between security and justice," noted journalist Michael Kavanaugh in a Slate piece shortly after her death. "A human rights worker is in the business of giving voice to the voiceless, uncovering injustice, and advocating for its redress. Alison Des Forges—brilliant, indefatigable, and, above all, passionate—reveled in this."
Kenneth Roth, the head of Human Rights Watch, where Des Forges first volunteered and then worked, described her on Democracy Now: "I mean, this was not a young woman. She was sixty-six years old, you know, barely five feet tall, but she was working like a twenty-year-old and really was a giant in the field."
A graduate of Radcliffe College and recipient of a Ph.D. in History from Yale University, Des Forges had been left out in the academic cold in the early 1970s after a promised joint faculty appointment with her husband, Roger, at the State University of New York at Buffalo did not pan out. "One member of the department," recalled Roger Des Forges, a professor of Chinese history, "said the history department would do African history when Africa had a history."
With a dissertation on turn-of-the-century Rwandan history in her back pocket, Des Forges needed to adjust on a dime. "If she had had a more conventional career, if there had been a job in African history at Buffalo, if she had published her dissertation as her first book, she would have moved into a rather different career trajectory," said Roger. But instead she took on a volunteer role in the Buffalo public school system.


"She wanted to be a mother," Roger said. "She also wanted to advance the cause of public education in general. When a judge ordered that there be special schools to integrate peacefully, this was an opportunity. And she seized it and ran with it." She helped create the Bennett Park Montessori School, a public magnet school, and served in a broader volunteer capacity in the school system as a whole. But just as her two children left for college, crisis began to expand in her original area of expertise — Rwanda.
"Human Rights Watch (HRW) learned of her presence," explained Roger Des Forges. "She was invited to serve on the board, one thing led to another, and then she led a major investigation of the signs of ethnic conflict in Northern Rwanda and predicted that a genocide was going to be possible unless something was done. There was a need, and she met the need."
"The Clinton administration feared that if they said 'genocide,' they would be obliged to act."
"She started off as a volunteer," said Roth. "Very quickly was working full-time for us covering Rwanda. And at some stage, I actually had to insist that she take a salary because it was ridiculous that she was devoting all of her time to this work and wasn't being paid a cent. She was fearless, she was willing to drop everything to try to protect people, and she was incredibly committed to this work. She was so dedicated to the people of Rwanda and the people of Central Africa."
Her work trying to convince the U.S. government that there was a potential genocide on the way began long before the actual genocide began. For years she urged the highest echelons of the U.S. foreign policy establishment to act. "The report that they wrote, I think it was dated in 1991 or 1992, describes the attacks on the pastoral people of Northern Rwanda," said Roger. "They were being harassed and murdered by the Habyarimana government. And that was the sign that they pointed to and said, 'If we don't do something, if the international community doesn't act, we risk having another genocide on our hands.'"
Anthony Lake, the National Security Advisor at the time, privately expressed sympathy but said his hands were tied by circumstance. "Anthony Lake said to her, 'You have to make more noise,'" Roger remembered. "There was this abdication of responsibility."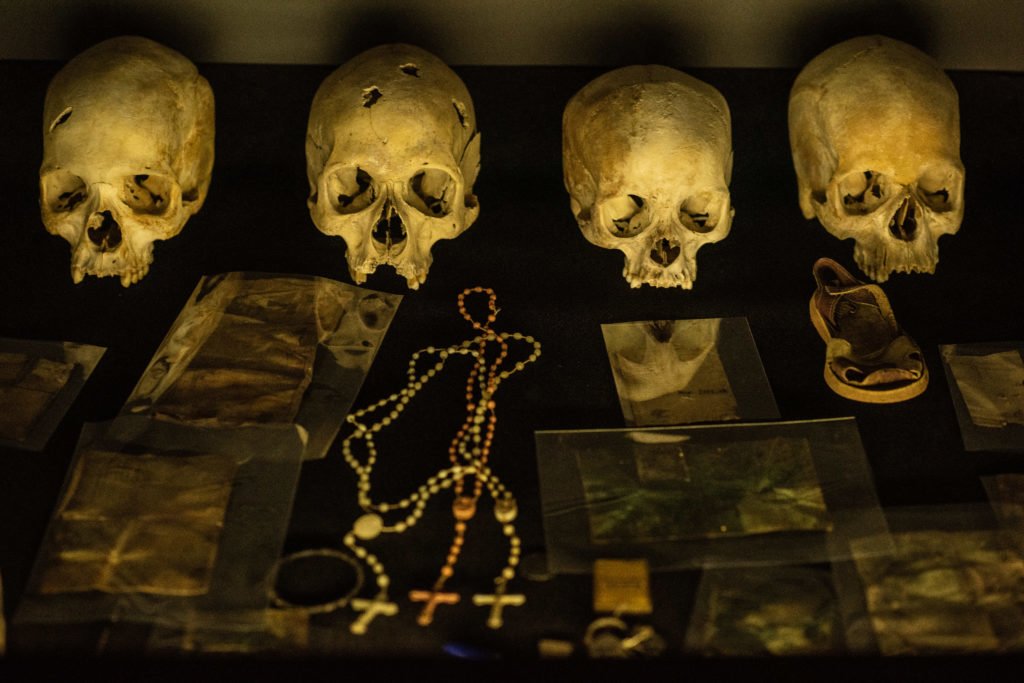 Des Forges found that then-President Bill Clinton shared her basic concern for the Rwandan people, but he was unwilling to intervene in another African country so soon after the debacle in Somalia. "She felt that he was sincere, that he was listening, but in the upshot he didn't do what he had to do," said Roger.
The fear was largely based around the word "genocide" itself. "The 'g' word has legal consequences, because under the international treaty banning genocide, there is a duty to suppress it," explained Roth. "The Clinton administration feared that if they said 'genocide,' they would be obliged to act. So they ended up resorting to just using the formulation, you know, 'ethnic slaughter' or 'age-old ethnic animosities,' anything that would avoid what they saw as a legal obligation to act. But the words didn't matter; the legal obligation was there, and they simply flouted it. They did nothing."
Des Forges was particularly aggravated by the tendency of both the American government and the media at large to try and minimize the conflict in Rwanda into easily digestible soundbites.
"Press coverage was limited, superficial, and often sensationalistic," Des Forges complained in an HRW paper years later. "Major media outlets gave more attention to the problems of sports stars O.J. Simpson and Tonya Harding than to the deliberate slaughter of more than half a million people."
"She saw the nuances, but that didn't immobilize her as it does sometimes," Roger remembered. "People say, 'Well, it's too complicated, I don't understand it, I can't get involved.' She really didn't do that."
"There was this easy explanation that people offered for doing nothing, and that was that the killing was the product of age-old animosities, that this had been going on forever and there's nothing you can do," said Roth. "But in fact it had not been going on forever. This was a very deliberate plan organized by a group of people that could be identified, pressured, and stopped."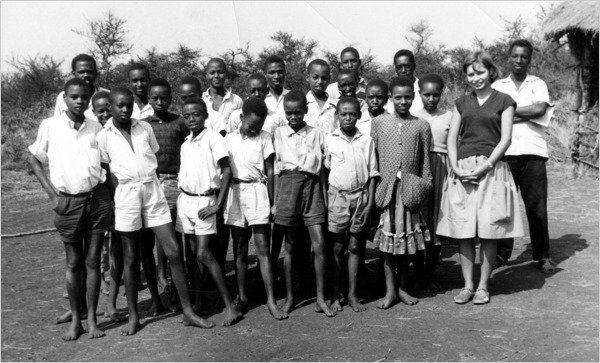 According to her husband, Des Forges spent the years and months prior to the genocide trying to get President Clinton to listen. "She was very disappointed in the Clinton administration, needless to say," Roger said, somewhat deadpan. "What she was trying to do was to get the Clinton administration to adopt a reasonable broad-gauged policy of trying to mitigate the disaster of the genocide, which of course once you have something like this begin, your chances of influencing it are vastly diminished. So it's a question of being proactive, knowing what to do before things get out of control."
"The perpetrators of the genocide were extremely worried about what the consequence of this killing would be for the international assistance coming to Rwanda," said Roth. "So they were testing the waters. And when they found that there was no reaction, they proceeded with the genocide. It would have taken so little to stop the genocide, but even that little bit didn't come out of Washington or other European capitals."
"Such apparent acquiescence of the West in those killings gave latitude to the extremists within the government to continue and extend their program of hate," said Des Forges' colleague David Newbury in an article about her published in the Canadian Journal of African Studies shortly after her death.
"It would have taken so little to stop the genocide, but even that little bit didn't come out of Washington or other European capitals."
In Des Forges' eyes, the actions that the United States could have taken at the very beginning of the conflict were simple: jam the radio station that the Hutu government was using to promote the slaughter of the Tutsi minority. "It would have interrupted the chain of command communicating the orders to kill, and it would have indicated to those within Rwanda opposed to the genocide that the government in power did not have the approval of the international community," Newbury explained.
But it would have cost approximately $8,000 per day, and that was unacceptable to a U.S. government that still had trouble fully grasping what was happening there beyond the urgent need to remove all their nationals. "It is not surprising that bureaucracies move slowly," Des Forges wrote in a French journal in 1995 (and Newbury quotes in his article). "But the fact that there were so few political leaders willing to act: that was shocking and shameful."
After years of warnings that the possibility of genocide was bubbling under the surface — and months of the Hutu-led Rwandan government slowly and quietly developing a plan to eliminate their ethnic and political rivals — the program of killing began nearly in a flash, following the plane crash of Rwandan president Juvenal Habyarimana. This crash completely scuttled the opportunity for peace with the Tutsi-led exiled political opposition, the Rwandan Patriotic Front (RPF).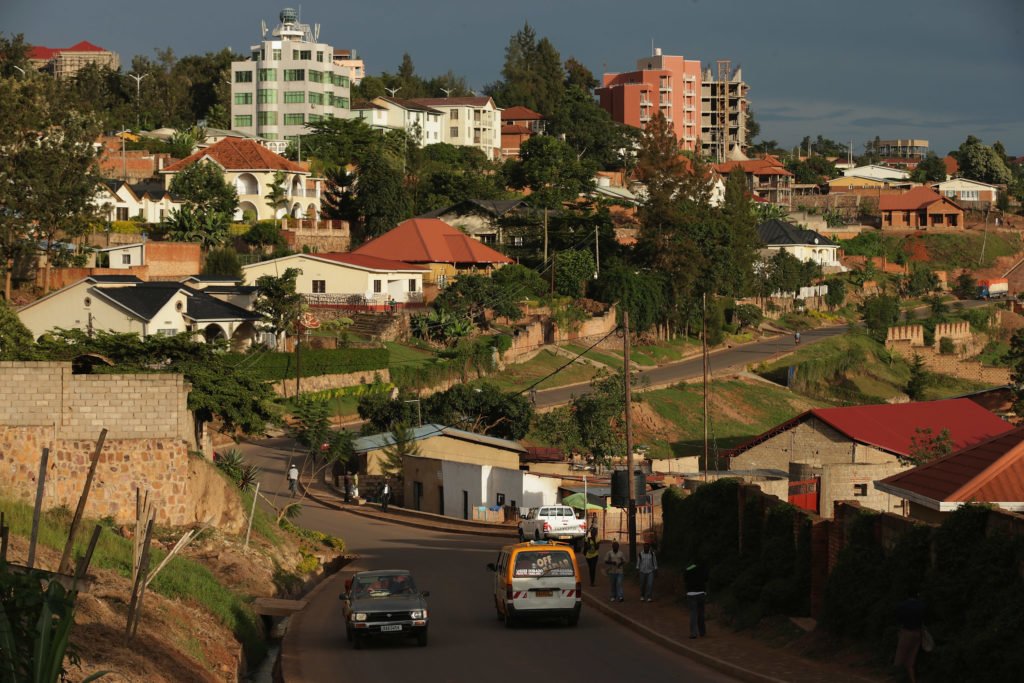 The Hutu military, under Colonel Théoneste Bagosora, began killing opponents within the government first, then proceeded to recruit leaders from the larger military community and local leaders from parts of Rwanda far from the capital of Kigali. "By appropriating the well-established hierarchies of the military, administrative, and political systems, leaders of the genocide were able to exterminate Tutsi with astonishing speed and thoroughness," Des Forges explained in her seminal book on the genocide, "Leave None to Tell the Story."
There were multiple ways that the military and administration encouraged the genocide above and beyond inciting fear of the RPF over the radio. "Authorities offered tangible incentives to participants," Des Forges continued in her book. "They delivered food, drink, and other intoxicants, parts of military uniforms and small payments in cash to hungry, jobless young men." According to the book, 60 percent of Rwandans were under the age of 20 and most had no hope of ever owning land or having more than subsistence jobs.
"In some regions," Des Forges said, "authorities needed to do little more than give the signal for Hutu to begin attacking Tutsi." Elsewhere, where the Tutsi minority were more integrated into the society, young Hutu men were threatened with harassment, injury, and even death. So in the end it was simple. Throughout May and June of 1994, "many Rwandans say that they killed because authorities told them to kill."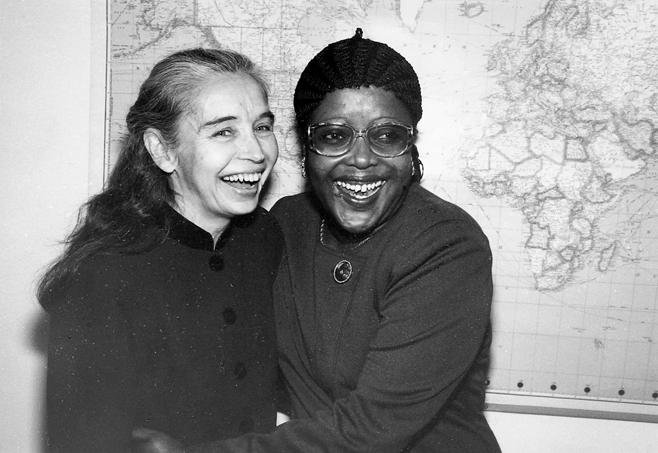 Des Forges had many friends in Rwanda; the situation was academic, political, and personal for her. Des Forges was involved throughout the genocide from her activism at the highest levels of government to the individual lives of friends and colleagues on the ground.
In one instance, she was on the phone with activist Monique Mujawamariya, a Hutu who was married to a Tutsi and had long been marked as a target by the Habyarimana government. Mujawamariya could hear soldiers at the house next door. Des Forges urged her to stay on the phone, but Mujawamariya simply said, "Please take care of my children. I don't want you to hear this," and hung up.
Miraculously, Mujawamariya managed to survive by hiding in her attic and later arrived at the Hôtel des Mille Collines, made famous in the movie "Hotel Rwanda."
"Authorities ordered churches, schools, hospitals, and shops to resume their functions, ignoring the absence of the Tutsi who used to participate in these various activities."
When the RPF took power in July, the genocide was simply "pacified." "Authorities ordered churches, schools, hospitals, and shops to resume their functions, ignoring the absence of the Tutsi who used to participate in these various activities," wrote Des Forges.
No amount of words can encapsulate the horrors of the Rwandan genocide, the planning that led up to it, and the continued tragedies that followed it. Des Forges would agree, given that "Leave None to Tell the Story" runs 771 pages.
"There was one exchange where she had a discussion on TV," recalled Roger Des Forges, "and he tried to get her to describe the genocide in a single sentence. She said to him, 'I'm sorry, but I'm not really into simplicities.'"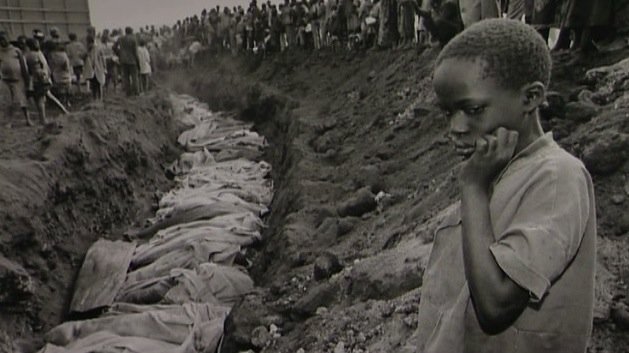 But Des Forges' work did not end with the new rule of RPF leader Paul Kagame. In fact, it had barely begun. From that point on, she became an expert witness in criminal trials prosecuting perpetrators of the genocide at various international courts, including the International Criminal Tribunal for Rwanda, which took place in Tanzania. She traveled to France, Belgium, Canada, and very often to the International Criminal Court (ICC) in the Netherlands.
"She was an expert witness, which means that her knowledge of Rwanda was being tapped by both sides, the defense attorneys and the prosecutors. This put her in a strategic position that meant she could have a lot of influence over how these cases were handled," said Roger Des Forges. "As an expert witness, she was supposed to be neutral — and she was neutral in the sense that she was working just as hard to save people who were innocent as to convict people who were guilty."
And the trials did not only involve the Hutu genocidaires. There were also trials of members of the RPF. "That group murdered some 30,000 people during and in the immediate aftermath of the genocide," explained HRW's Kenneth Roth on Democracy Now.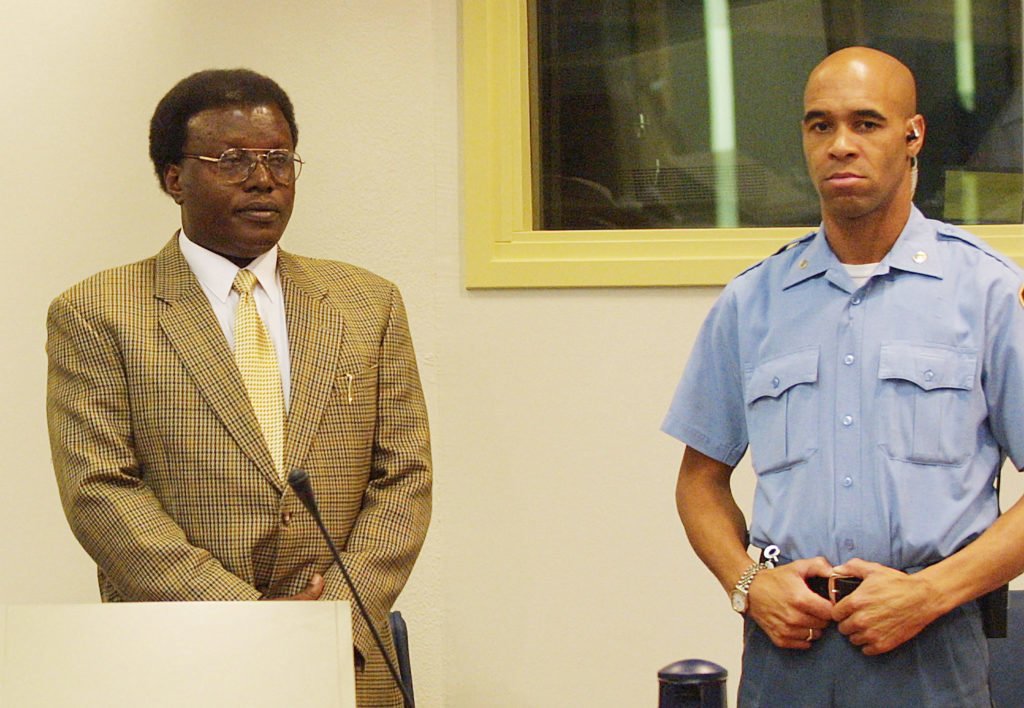 Because she had to represent both sides of the conflict, she faced vitriol from both sides as well. "When she testified at a major trial in Canada," Roger recalled, "the defense attorney confronted her at the first meeting and said, 'When did you decide to become a prostitute for the RPF?' So that's the level of invective you had to toughen yourself and endure."
Des Forges knew the trials would not be a cure-all. "The legacy of the Rwandan genocide, it's as if you took a picture of a family and ripped it down the middle and then tried to fit the halves back together again," she said prior to her death. "Even with the best glue in the world, it's never going to be the same. People betrayed their deepest values in order to kill, in order to rape, in order to pillage their friends and neighbors and their own family members. Whether you look at it from the point of view of the victim or the point of view of the perpetrator, these are not things that can ever be forgotten."
Roger described her as both pragmatic and principled, somehow mixing political activism with philosophical realism. "It's not that she was pragmatic in a negative sense," he said. "You have to deal with the world the way it is, and you have to figure out ways to compromise when you have to compromise to get what you need — as well as to be principled whenever you can be, when you can afford to be. She decided to continue to work with the ICC even though she came to believe they were never going to get around to prosecuting the RPF. And I think that was a difficult decision because in a sense she had to give up the leverage which would come from not testifying, not cooperating, in return for making sure that the people who were guilty on the Hutu side were at least prosecuted."
"People betrayed their deepest values in order to kill, in order to rape, in order to pillage their friends and neighbors and their own family members. … [T]hese are not things that can ever be forgotten."
Ironically, the RPF government came to loathe Des Forges over time because she refused to stay quiet about their war crimes in the aftermath of the genocide.
"Alison didn't want those crimes forgotten," Kenneth Roth said at the time of her death. "She was pressing the Rwandan international prosecutor to this day to pursue these cases. And I think it's that action on Alison's part that led Paul Kagame to try to block Alison from entering the country over the last six months. He knew that the principal proponent of justice for those crimes was Alison Des Forges. And his pathetic effort at retaliation was to bar her from the country that she loved."
Kagame is still presented as a savior by much of the international community and the press. He has worked closely with the Clinton Foundation for years. His star has dimmed in light of more public coverage of the RPF's support of rebels in other neighboring countries. He did, however, receive some apologetic remarks after President Donald Trump referred to Rwanda and other African nations as "shithole countries." Trump's remarks reflect how U.S. foreign policy has developed in a way that would have displeased Des Forges.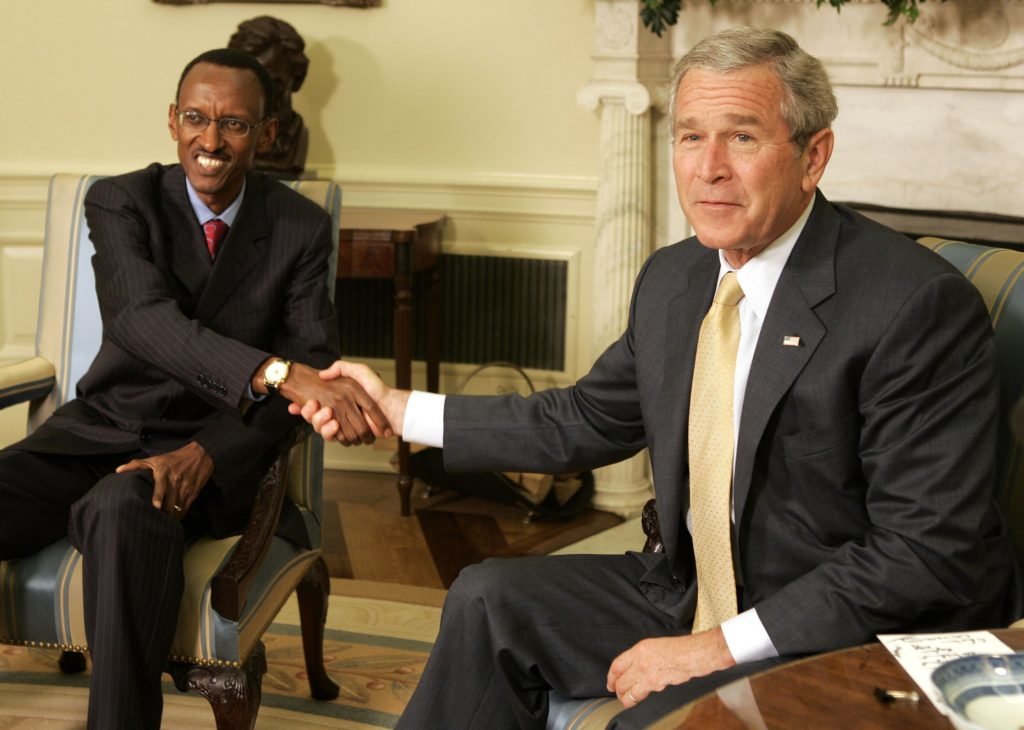 For many years after the genocide in Rwanda, the U.S. embraced at least the imagery of humanitarian intervention. Clinton put troops in Kosovo as a response to human rights abuses by the Serbian government, but that intervention was also at least partly a response to the global perception of the U.S. abandoning Rwanda. The U.S. didn't want to be seen — once again — as abandoning a nation in need.
The neoconservatives who later influenced President George W. Bush's foreign policy had long held a philosophy they called "benevolent global hegemony" — believing that through using our military power on the world stage, the U.S. would spread freedom.
As the Bush administration prepared for war with Afghanistan, gruesome stories of the Taliban's treatment of women were exposed. After the invasion of Iraq, iconic pictures of Iraqi citizens celebrating in the streets filled the newsmagazines. Under President Barack Obama, we heard much about Syrian refugees fleeing from a murderous dictatorship. In all these situations, we weren't involved just for political reasons — there was now humanitarianism in the mix.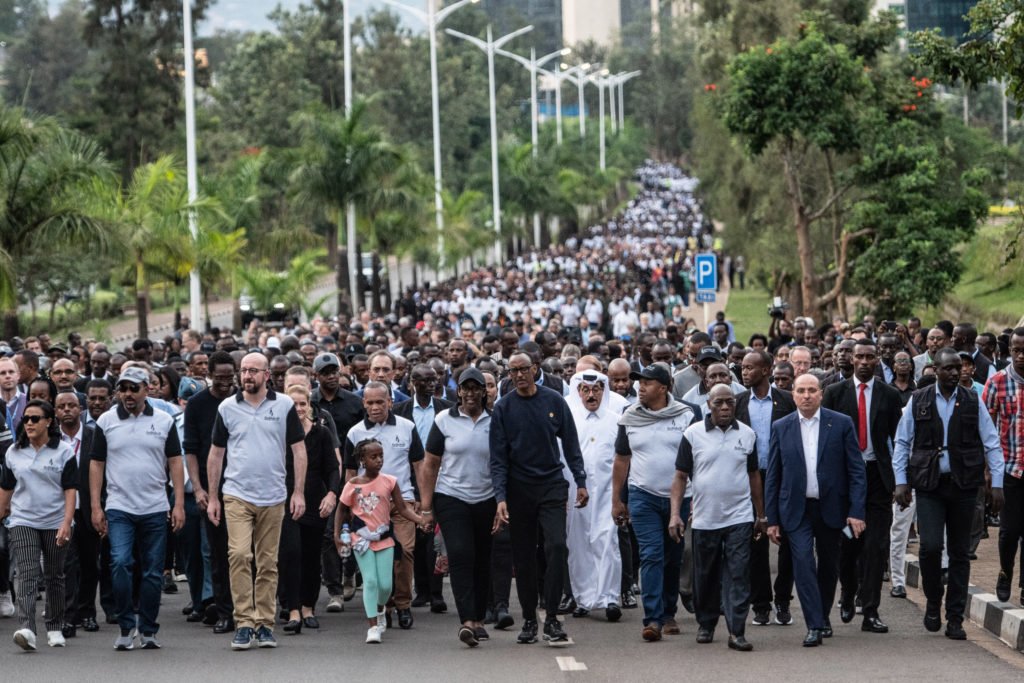 The Trump administration seems unlikely to continue this philosophy of intervention, given that he has repeatedly presented an isolationist viewpoint. "The United States cannot continue to be the policeman of the world," the president told troops in Iraq last December.
Stopping abuses and crimes against humanity was a definite concern for many years — but military intervention seemed to be the only strategy our country decided to take. It was a far cry from Des Forges' $8,000-a-day plan to jam Radio-Television Libre des Milles Collines in 1994.
Des Forges found some breaks from the endless grind to be with her family. She spent time with all three of her grandchildren and traveled to Cape Cod every summer. But the work did take its toll. "That sort of joyfulness and the playfulness and the upbeat parts of the personality have to take second place," Roger admitted.
"They broadcast my name on the radio as an enemy of Rwanda. What are they so scared of? I'm just a little old lady."
But everyone who knew her was amazed at her determination to pursue justice. "Almost no one was able to stay with it the way she did," attested Roger. "The psychological trauma that so many people went through and that she vicariously shared was just insupportable. People just couldn't do it. She stuck with it. She was just as involved right at the moment of her death as she had been at any time."
On Feb. 12, 2009, a small commuter plane from New York City crashed on its approach to the Buffalo airport. The crash left no survivors. As a former Buffalonian, I clearly recall the panic I felt hoping I didn't know anyone on that plane. I remember the crushing pain I felt when I saw her name flash across my computer screen. My family members, who had known her well, were in tears alongside me. Des Forges was 66 years old.
The immediate outpouring of grief that was felt throughout the human rights community didn't amaze me nearly as much as the reaction I saw from everyone I had gone to elementary school with, who gathered in a virtual wake on Facebook. We had been so little when we knew her, and yet we were all broken hearted.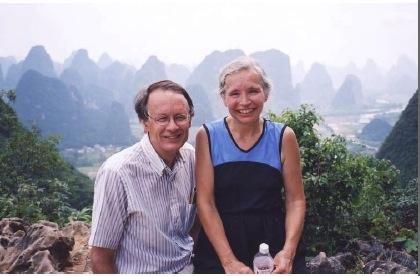 "You remember that?" Roger asked, incredulous, when I told him we had all spoken about that giant map of Africa she brought to school when we were 3, 4, 5 years old.
In a memorial written to commemorate the 10th anniversary of her death, the deputy director of HRW's Africa division, Ida Sawyer, attested to the influence she had and will continue to have on the human rights activist community. "We miss Alison deeply," wrote Sawyer. "We strive to live up to the example she set for us, and with each new challenge, we ask ourselves, 'What would Alison do?'"
During a talk with journalist Michael Kavanaugh in 2008, she sardonically encapsulated the results of her life's work.
"They broadcast my name on the radio as an enemy of Rwanda," said Des Forges. "What are they so scared of? I'm just a little old lady."
A little old lady who spent her life educating people: children, adults, and even those who sit at the peak of the highest judicial authorities in the world. All along, she believed that someday and in some way her words would break through.