On Friday, March 13, one sailor from aboard the USS Boxer was sent home for isolation after a presumptive positive test for COVID-19 was confirmed. The U.S. Navy is awaiting official confirmation from the Centers for Disease Control and Prevention (CDC) at this time. It is not yet known how the sailor came into contact with the virus, but an investigation is underway.
Navy ships are known for their close quarters, and sailors are in near constant contact with each other on day-to-day duties. With the rapid transmission rate of COVID-19, the danger associated with one sailor testing positive could mean a rapid spread of the virus throughout the ship.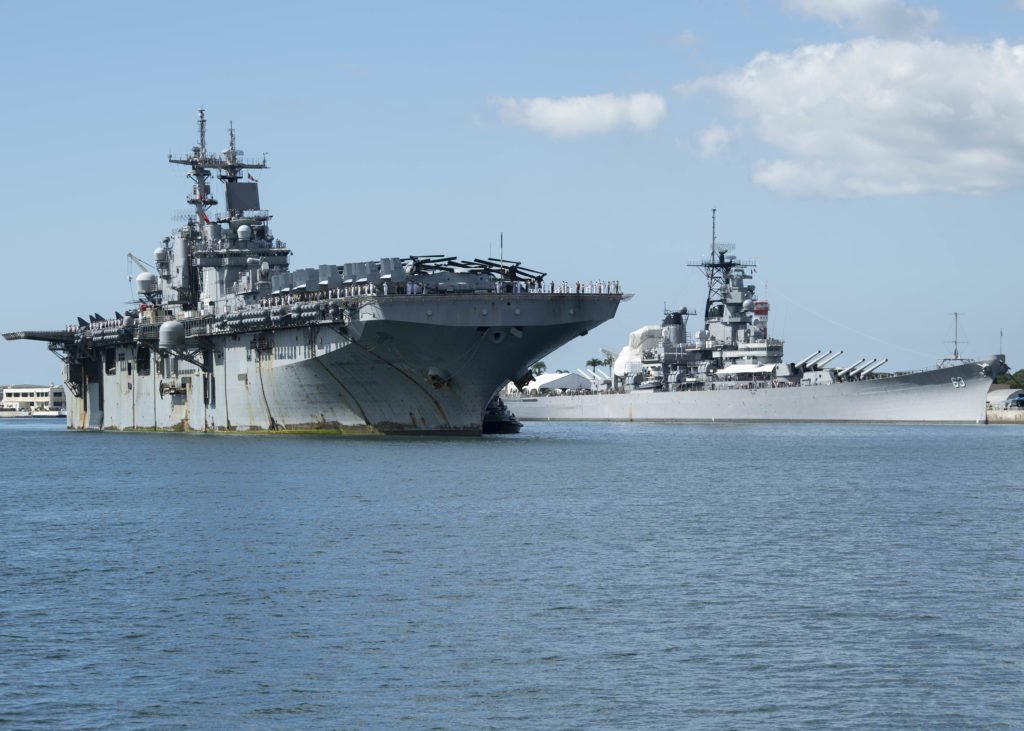 "Military health professionals are conducting a thorough contact investigation to determine whether any additional personnel were in close contact and possibly exposed," the Navy reported. "Depending on the results of that investigation, additional mitigations may be taken."
According to the Navy, "Personnel that the individual immediately identified having close contact with have been notified and are in self-isolation at their residences. None of them is aboard the ship currently." This precaution is being exercised in accordance with the CDC's guidelines and has proven to be successful in Taiwan, where they were able to greatly slow the infection rate through aggressive testing of the patient and anyone they had come into contact with.
Singapore officials enacted similar precautions, which have been effective in reducing the transmission rate within the country. They were able to apply lessons learned from the 2003 SARS outbreak to stop the sharp increase of COVID-19 infection.
"In order to uncover COVID-19 infections that may have otherwise evaded detection, Singapore's health authorities decided early on to test all influenza-like and pneumonia cases," Time magazine reported. "They have also spared no pains in hunting down every possible contact of those infected. The process, which operates 24/7, starts with patient interviews, and has also involved police, flight manifests and a locally developed test for antibodies, which linger even after an infection clears."
As of March 15, there are 3,613 active cases of COVID-19 in the U.S. Out of the 3,754 total cases reported, 68 people have died and 73 have recovered from the virus.