Previous "Behind the Story" dispatches for this magazine have been solemn and reverent. Marty Skovlund Jr. wrote about his first experience embedded as a journalist back in Afghanistan years after his time there as a Ranger. Joshua Skovlund wrote about the raw experiences of the Night Stalkers, remembering the tragic events of Operation Red Wings.
Me? I drove a Subaru through a snowstorm to go spend a day with a couple of Marines in a tattoo parlor in Bethlehem, Pennsylvania. And after about six hours shooting the shit and sipping some liquid courage, I ended up with fresh ink all the way down my spine.
I knew from our brief conversation on the phone that Andre Forrest, known professionally as Tatu Dreezy, was going to be a trip. The former Marine is a spinning ball of pure energy, cheerful and friendly and open, ready to talk about anything and everything. He has a rotating cast of characters who wander in and out of his shop throughout the business day. They're not all there to get a tattoo. They're there because being around Tatu Dreezy makes everyone's day better.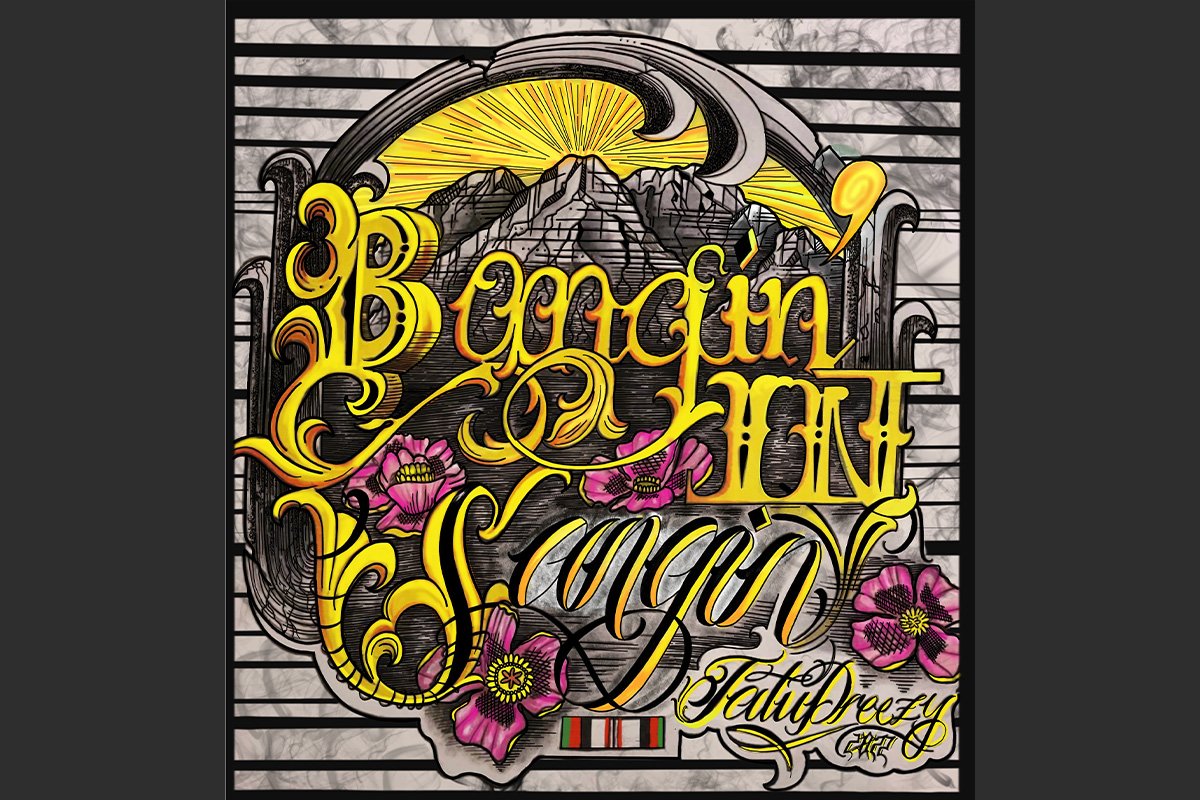 Dreezy took the initiative to invite his old battle buddy, Greg Miller, to drive in from Philadelphia the same day I was in the shop. Miller, a fellow former combat engineer (now a recruiter), was the perfect complement to Dreezy's energy: calm and cool, responding to Dreezy's excited storytelling with a laugh and an understatement every time. I couldn't help but picture the two of them stuck together in their truck with no air conditioning, "bangin' in Sangin" and keeping one another sane.
Everyone who came into the shop, whether they were there to get a tattoo or just to hang out, was excited to find out Dreezy was being interviewed by a reporter — but they were overjoyed to hear that, at the end of the day, the reporter herself was getting tattooed. Dreezy's wife winced when I told her I was getting inked right in the middle of my back.
"Yeah, that's gonna hurt," she said bluntly.
I sat in the shop listening to war stories for six hours; there was never a down moment. Dreezy's memories were as vivid as his artwork, and he poured his heart out: traps set in front of poppy fields, children tempting them toward IEDs, learning to get into the mind of the enemy.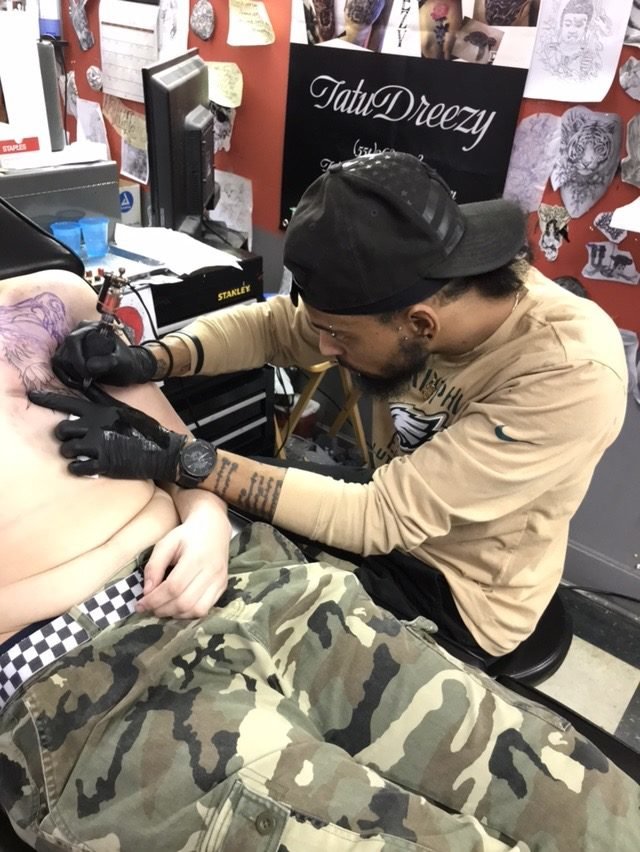 "Complacency kills," he explained to me. "You're getting complacent because you're tired. You need to wake up. At your worst, you've gotta still be at your best. It's not Call of Duty. There's no respawns after this point."
When the time came for me to experience his skill for myself, I barely flinched as he wielded his needle with care. There was a cheering section in a semicircle around me watching the whole thing, everyone excited and telling jokes.
Dreezy was somehow both intently focused and able to converse with the crowd the whole time.
"You've got to learn to block out everything that's going on and focus on the task at hand," he said. And he learned that during his time in the Marines. "I mean, looking for IEDs, you're getting shot at, but you've got to ignore those bullets."
Precision, focus, endless energy, and good humor: That's Tatu Dreezy as an artist and as a Marine.
---
This article first appeared in the Spring 2022 print edition of Coffee or Die Magazine as "Bangin' in Sangin: Tatu Dreezy."
Read Next: Meet the Marine Combat Veteran Making a Difference Through Tattoos