Some people want to fix cars for a living, while others are bankers or doctors. For Kris Kringle, more popularly known as Santa Claus, the give-a-gift-to-every-snot-nosed-kid-on-earth is his chosen profession.
It turns out, that's not his only business though.
Kringle recently sat down for an exclusive interview with Coffee or Die Magazine at an undisclosed location in northern Maine. To this reporter's surprise, Santa wasn't so much fat as he was a powerlifter. He was wearing a red and green version of well-worn Multicam assaulters pants, and a green drug rug hoodie. His beard was as epic as you'd expect, while his eyes were tired and creased from working the night shift for millennia. As we sat down for the interview, he packed a can of mint-flavored St. Nicks chewing tobacco, before stuffing a fat chaw in his lower lip.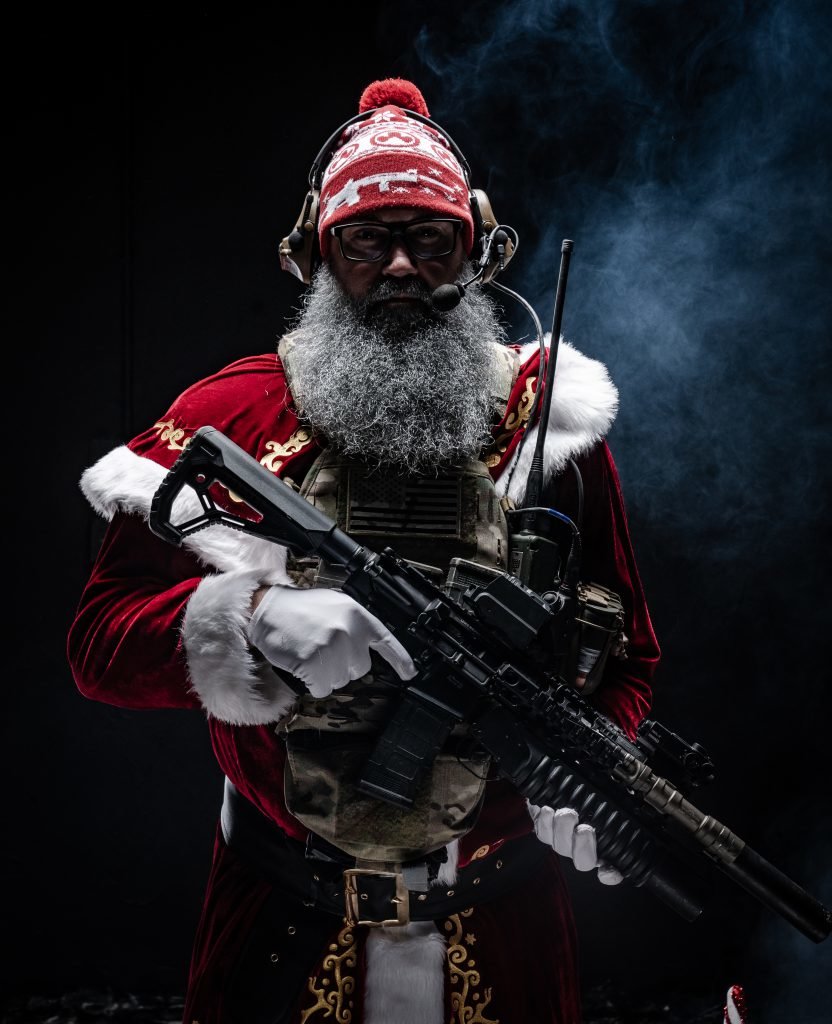 "Everyone thinks I've got an army of elves to just crank through billions of gifts every year, and then I hop in a magic tuna can led by coked-up reindeer and just dash around the globe breaking and entering in the name of Christmas spirit."
"Fact is, that shit costs money," Kringle said, before pausing to spit into an empty RTD can. "The elves unionized decades ago, stealth technology for the sleigh ain't cheap, and the reindeer … well, they're great as long as their food's laced with psychedelics."
Fortunately, Kringle has a particular set of skills that government agencies and militaries around the world are willing to pay top dollar for during Kringle's off-season. That's why he started Red Slay LLC — a full-service, boutique tactical training company that offers courses in everything from forced-entry techniques, cold-weather operations, pack-animal applications in an urban environment, and even a proprietary man-tracking method that makes Find, Fix, Finish look like child's play.
"ISIS, or what I like to call the 'naughty kids,' don't usually volunteer their location, but they still need to, uh, have coal dropped in their stocking," Kringle said, with a twinkle in his eye.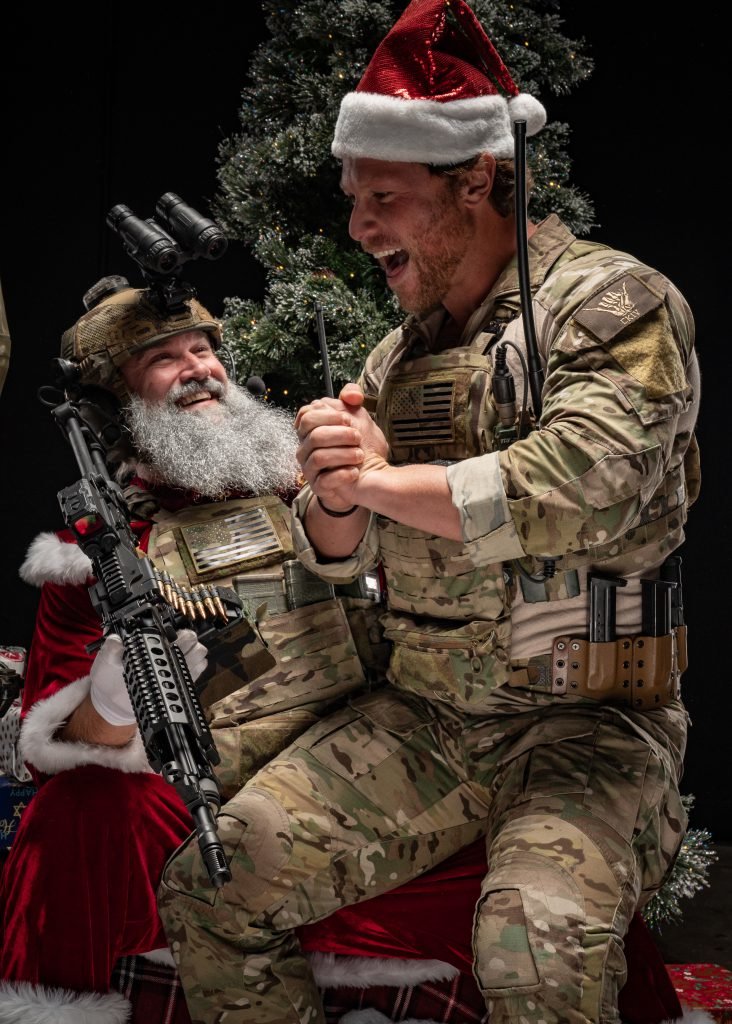 In fact, in recent years there have been significant funds earmarked in the National Defense Authorization Act for services provided by Red Slay.
"We'd love to take credit for this, but Kringle was the one who taught us how to assault from the top down in the early CQB days," said one former operator from the shadowy Joint Special Operations Command, who asked to remain anonymous due to the sensitive nature of his current position within the US government. "Hell, I know for a fact those 160th boys learned a thing or two from him about how to land on the X. He practically invented speed, surprise, and violence of action! He's worth every penny we pay him, one hundred percent."
Kringle is a true quiet professional though, despite the numerous books and movies made about him. "That's where I have a little empathy for those frog boys down there at Dam Neck," he said, referring to the elite unit of Navy SEALs responsible for killing Usama Bin Laden. "Sometimes you're just a victim of your own success. But the media never gets anything right."
Indeed, popular portrayals of the man in red often paint a picture of a fat man in a red velvet suit, who drops down the chimney of homes around the world to deliver presents while sneaking a bite of a cookie left out just for him, and maybe a swig of milk.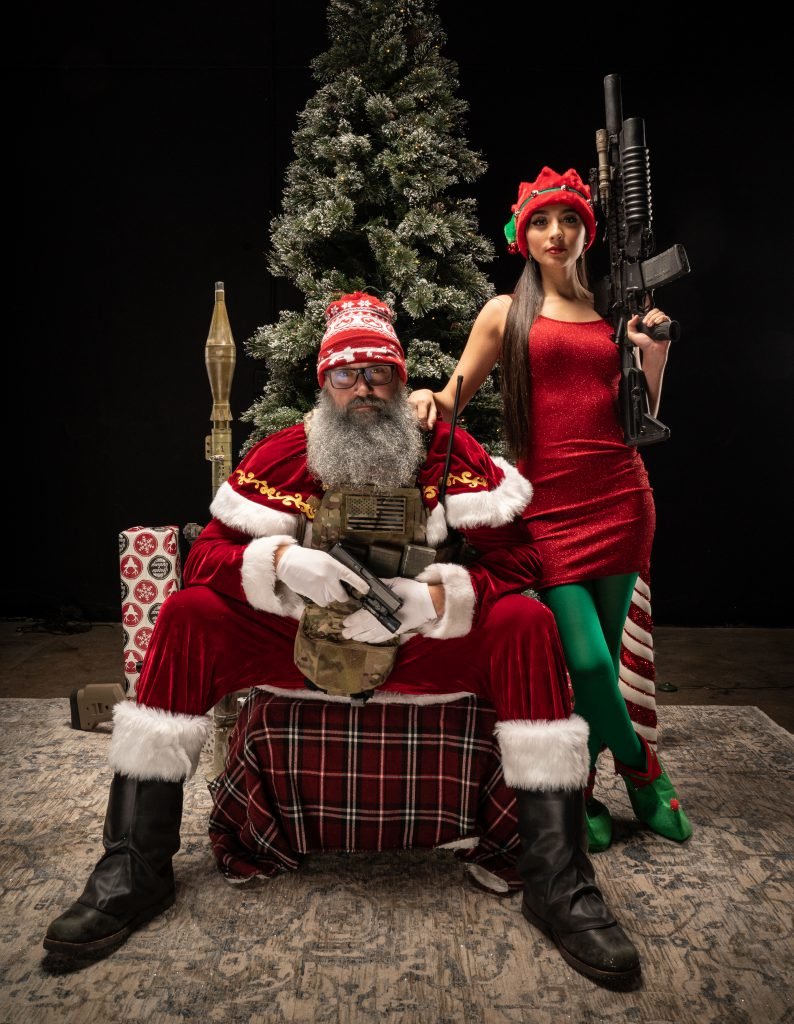 "I ain't fat, and although I appreciate a well-crafted dick joke, I ain't particularly jolly either. Fake news," Kringle said. "I do like the cookies they leave out in Colorado and Oregon though, and maybe that song by Tommie Connor had some truth to it. He didn't just see mommy kissing Santa Claus though, if you know what I mean. Ho ho ho!"
There's more to Kringle than the legend lets on, that much is certain. But he was clear that government contracting is just a side gig, that his passion really is delivering Christmas spirit far and near. "Yeah I love puttin' lead on steel and passing on my TTPs to the guys and gals out there puttin' their ass on the line to shorten my naughty list. But none of that compares with the joy I get to deliver once a year to all the great kids out there. That shit never gets old."
Turns out, Kringle really does just want to make the world a better place.
---
Editor's note: Just in case you haven't figured it out, this is a satire article and is in no way meant to be an accurate depiction of actual events. Merry Christmas!