Military veterans Patrick Moltrup and Jason Lilley consider coffee its own food group, so it should surprise no one that their company, Savage Actual, meshes seamlessly with Black Rifle Coffee Company.
Founded in the summer of 2020, Savage Actual aims to be the premier veterans media channel on YouTube, with content focusing on all things special operations within the video game, movie, and entertainment circles. But while Moltrup and Lilley now spend most of their time playing video games and cracking jokes on the internet, their journey to becoming popular YouTube personalities began with more sweat and blood than the average YouTuber or social media influencer.
After serving as a Marine rifleman, Moltrup took a brief hiatus to earn a degree before heading back into the military, this time serving in the Navy as a Special Warfare Combatant-craft crewman. Despite being a member of one of the Navy's most elite units and one of the first SWCC medics, Moltrup is not one to brag.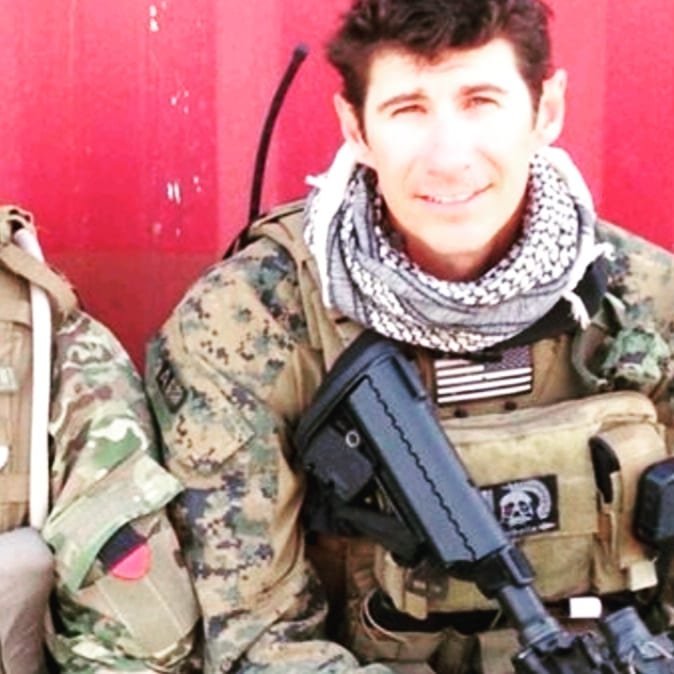 Instead, he's quick to talk about wakeboarding down the intercoastal waterway on the Navy's dime, or how swimming in the Atlantic in December is not quite as sexy as it sounds. It's this ability to turn an impressive career as an operator into funny stories that forged the bond he shares with Lilley, Savage Actual's co-founder.
Lilley also began his military career as a Marine rifleman but quickly moved on to becoming a Reconnaissance Marine. He took part in the invasion of Iraq and fought in Fallujah with 1st Reconnaissance Battalion, later joining Marine Forces Special Operations Command as a Marine Raider. Like Moltrup, Lilley doesn't like to brag about his impressive resume, but instead prefers to spout plenty of self-deprecating stories (he briefly held the rare title of "fastest failed stalk" at the 1st Marine Division's Scout Sniper Basic Course).
Lilley is also one of the few people who can say they failed an acting audition to play the role of themselves. Though his time with 1st Recon was depicted in HBO's Generation Kill, apparently his audition to play himself wasn't convincing enough, so the part went to Kellan Lutz — best known for his roles in movies with top-notch acting, such as Twilight, The Legend of Hercules, and Expendables 3. Lilley and Moltrup both crack up every time the story is mentioned, and their infectious laughter makes it clear why their YouTube videos are so popular.
After careers in Special Operations and the CIA, Moltrup and Lilley decided to try their hand at something wildly different: entertainment. The two former operators linked up in Los Angeles to shoot their first "react" videos for a series of new video games. Their viewership exploded, and it became apparent they had a unique opportunity to start their own business. With a shared love of video games, an ability to make people laugh, and pride in belonging to the tight-knit circle of the Special Operations community, the dynamic duo founded Savage Actual.
With less than a full year under its belt, Savage Actual's YouTube channel is already gaining serious traction. Their Special Operations Vets React videos often rack up hundreds of thousands of views, and their channel boasts more than 85,000 subscribers from all over the world. Always forward thinking, Lilley and Moltrup recognize the popularity of "react" videos may not last, so they are working on diversifying their content.
As Savage Actual grows, Moltrup and Lilley say their priority is remaining authentic to themselves and continuing to entertain their fans. They are currently working on a mini-docuseries that highlights special operations stories largely forgotten by history. They've also launched an animated series that tells the stories of famous raids throughout history, going as far back as the Trojan War. It's obvious that the pair are passionate about the work they do. As they kick back, crack open a few cold ones, and interview special operations veterans for their War Stories and Beer series, it's clear Moltrup and Lilley are having a hell of a lot of fun.
Read Next: Army Veteran Finds Community, Success in Skateboarding Business