CAMP LEJEUNE, N.C. — Marine Lt. Col. Stuart Scheller blasted broadsides at the Pentagon brass on Thursday, Oct. 14, more than 5,000 blistering words hurled at senior leaders he portrayed as unaccountable martinets responsible for two decades of failed operations in Iraq and Afghanistan.
Previously confined by his superiors in the brig here and then released with a gag order that shut him up, Scheller delivered a scathing statement to the audience attending his special court-martial trial, just hours after he pleaded guilty to all counts leveled against him.
"I truly believe America is the greatest country in the world," he said. "I truly believe the American military is the greatest military in the world. I truly believe the Marine Corps has the best talent of all the military services. But I also truly believe fundamental change needs to occur in the military. I have observed that the general officers are unable or unwilling to hold themselves accountable.
"I have always loved the Marines. But as my recent public comments illustrate, I have started questioning the long-standing system of the Marine Corps, and for that matter, the military as a whole," he continued.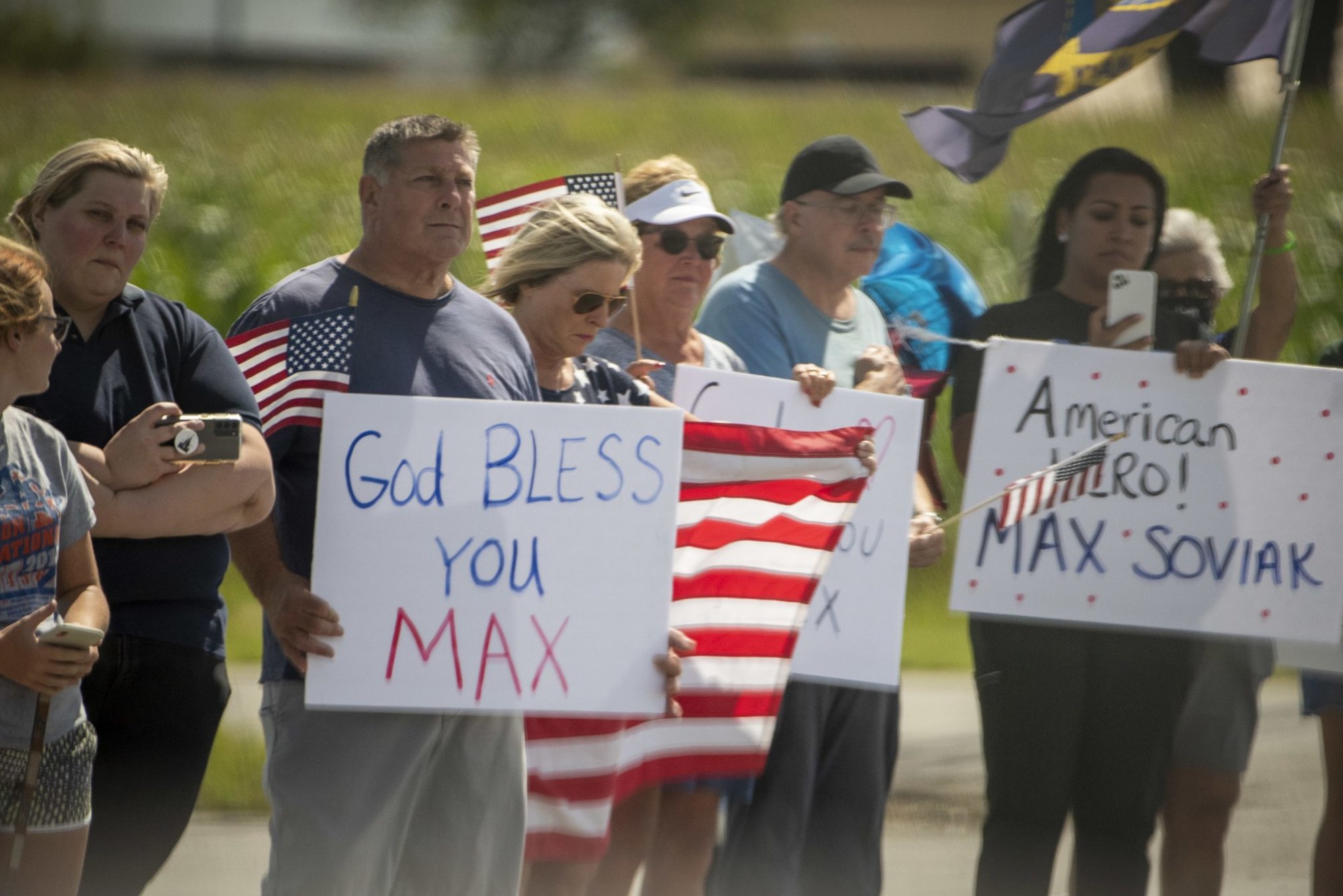 A series of videos and comments posted to social media by Scheller following an Aug. 26 terrorist suicide bombing near the Abbey Gate of Kabul's Hamid Karzai International Airport became the basis of the generals' case against him.
In the initial phase of Thursday's trial, Scheller copped to all their charges, uttering "I am guilty" to contempt toward officials; disrespect toward superior commissioned officers; willfully disobeying a superior commissioned officer; dereliction in the performance of duties; failure to obey an order or regulation; and conduct unbecoming of an officer and a gentleman.
But Scheller spent the afternoon portion of his trial delivering unsworn testimony tracing how he came to break so loudly with his chain of command over their handling of strategy and operations overseas, and why he won't back down from the fight when he leaves the service in a couple of months.
Scheller began by describing his decision 17 years ago to join the Corps after viewing footage of Marines bravely battling for control of Iraq's restive city of Fallujah in 2004.
"Watching those Marines filled me with awe, respect, and love. I knew how much I loved America, and I was mad at myself for not making more sacrifices for the country," he said.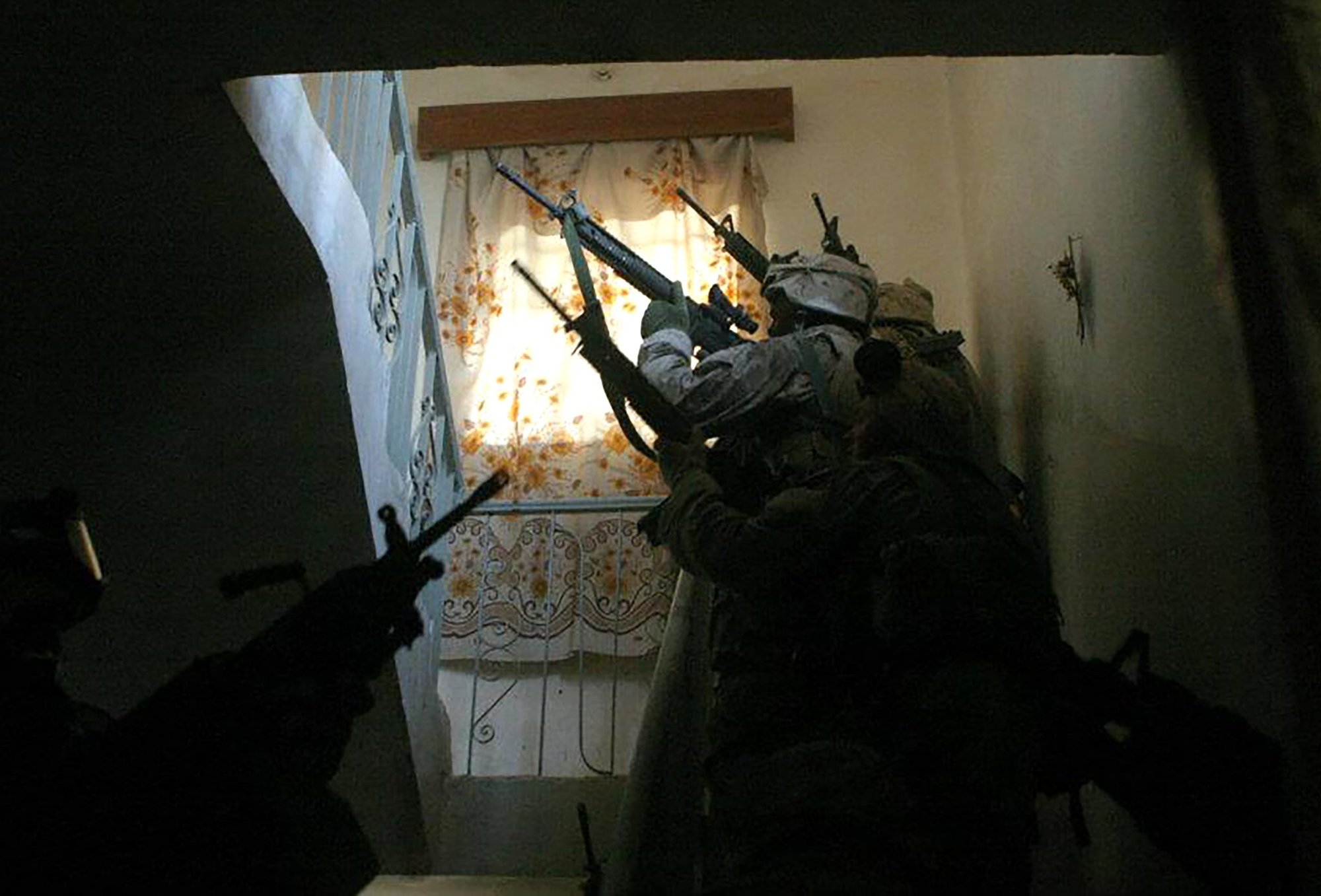 Scheller detailed the sacrifices he and others made during his career in the Corps. He named names, speaking of a friend, Dave Borden, who was hit by a suicide vest bomber in Ramadi and ended up at Walter Reed National Military Medical Center, plus a young lance corporal who died next to him in the blast.
Those memories flooded back in the wake of the Aug. 26 attack in Kabul.
"In that moment I had clarity," Scheller said. "I realized the military was continuing to make the same mistakes because senior leaders continued to diagnose the wrong problem. I concluded that our senior leaders were either unable or unwilling to have an honest discussion about our failures in a public forum that would necessitate real change. I also decided that quietly addressing these concerns within the chain of command would be ineffective."
Scheller told the courtroom he soon realized the Marine Corps commandant, Gen. David H. Berger, wouldn't listen to the words of his generation of combat veterans, just as the secretary of defense and the chairman of the Joint Chiefs of Staff wouldn't deign to hear them.
During one social media post, Scheller asked aloud if an officer could bring charges against Marine Gen. Kenneth F. McKenzie, the commander of Central Command, for bungling the Kabul evacuations. After realizing he couldn't, on Thursday he pointed to McKenzie's immunity from accountability as "a perfect example of how going through the system doesn't work."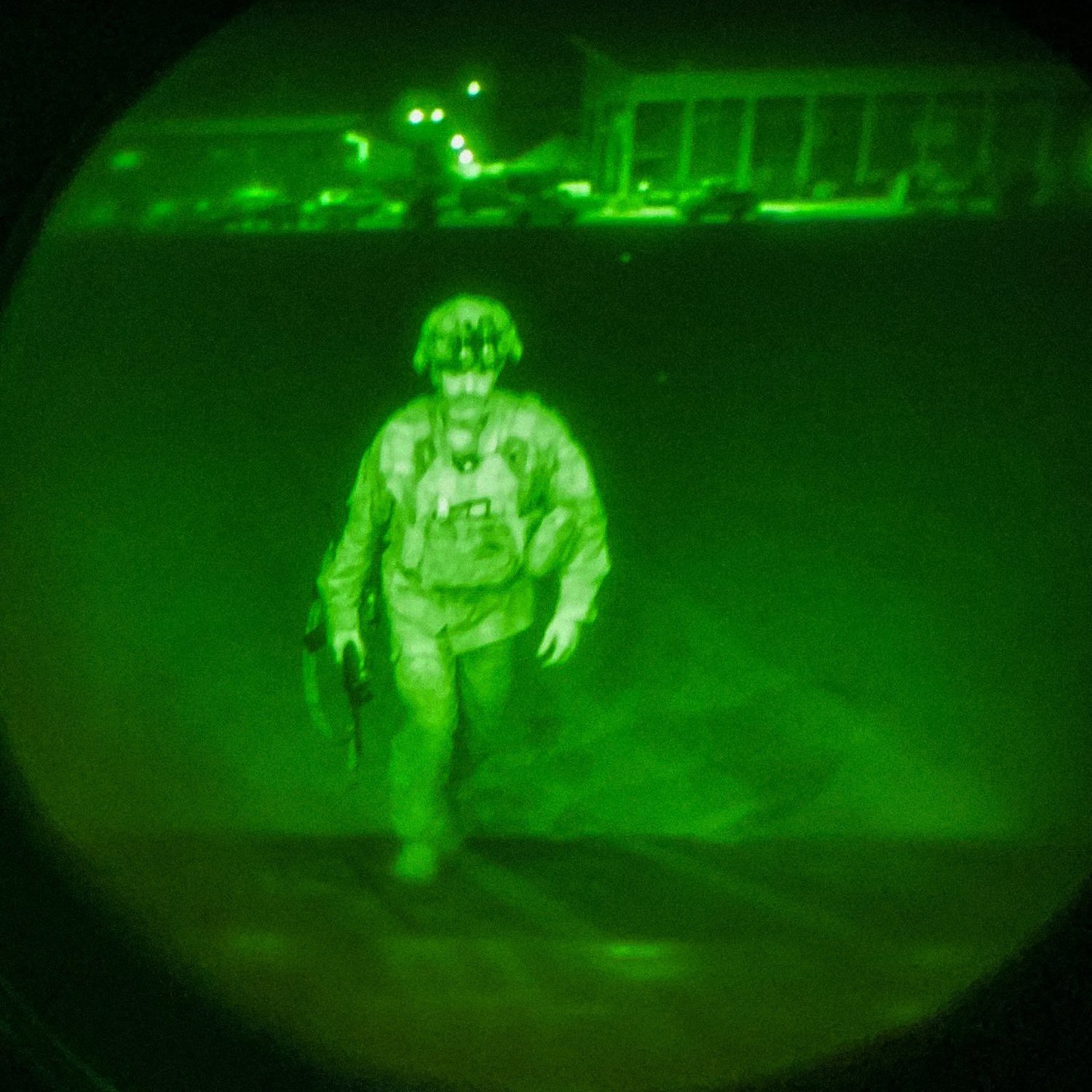 Other examples of military bungling, hypocrisy, and unaccountable buffoonery stitched Scheller's sentences together in his statement.
He called out Defense Secretary Lloyd Austin, a retired Army general who commanded US troops in Iraq in 2010 and Central Command three years later, for his lucrative work at contractor Raytheon shortly before he ascended to the highest civilian post at the Pentagon.
"The ethical issues with this conflict of interest are obvious to me," Scheller said.
Scheller's words underlined ham-fisted efforts by the military to smear him as he became more outspoken about the unaccountability of general officers. He pointed to media leaks by the brass of his medical records, plus what he felt was a botched internal Marine probe into his conduct, to slur him.
He also mentioned the efforts of senior officers and Naval Criminal Investigative Service agents to paint him among his peers and the press as suicidal or mentally ill. But Scheller cleared a mental health screening, he announced on Thursday.
All of those efforts by the brass and their chosen reporters told Scheller "the system didn't really care about me, but only wanted to protect itself."
"If they really thought I was suicidal, why not call me?" he asked. "Unless they were actually hoping I would commit suicide."
"The mental health angle is frustrating for many reasons," Scheller continued. "The Marine Corps never ordered me to get a mental health evaluation when I missed the birth of my first child while deployed to Afghanistan. The Marine Corps never ordered me to get a mental health evaluation when I missed the funerals of all three of my grandparents while on different deployments. The Marine Corps only cared about my mental health once I publicly challenged the leadership."
Central to Scheller's anger is what he believes is intentional distortion of his thoughts by the brass to frame him in the media as a seditionist.
Scheller pointed to a conversation struck up by another Marine officer about the Jan. 6 pro-Donald Trump riot on Capitol Hill. In Scheller's recollection, he was comparing the amateurish tactics some of the protesters took to try to halt the counting of Electoral College votes to what a professional military force would have employed to seize territory.
Scheller said his musings formed the foundation of a decision by an unnamed hearing officer at his command to keep him behind bars in pretrial confinement.
"At no time did I ever advocate for the violent overthrow of the government," Scheller said. "I was led into the conversation of the Jan. 6 attacks by someone I trusted, and then my words were twisted. Furthermore, the investigating officer then took that statement and led every witness he interviewed with questions about my involvement in the Jan. 6 attacks. This, in my perception, was as an attempt by the Marine Corps to paint me into something I'm not. The Marine Corps, despite their best efforts, was not able to find any evidence of insurrection. If the Marine Corps could have charged me with insurrection, they would have."
Scheller conceded that one of his videotaped rants mentioned "revolution," but he said that was a call for peaceful reforms to a broken system "that centralizes power and fails to hold senior leaders accountable" and "will immediately turn on you if you speak out."
On Thursday Scheller continued his call for "fundamental change," short of violence.
"I still feel a revolution, or rebuilding the broken system, is the only way to fix the shortfalls if senior leaders are unable or unwilling to fix it themselves," he said.
While the brass focused on his call for "revolution," the lieutenant colonel said he was attempting to talk through an "emotional process" to his generation of combatants.
"I was trying to show all the people who kept calling me crazy that I was just a normal guy, like all other service members asked to kill people in the last 20 years," he told the courtroom audience. "I wanted to normalize the psychological impact on service members after a failed war. I wanted other service members to see that it's normal to get mad. And that just because you're mad, doesn't mean you're bipolar or have a mental illness. That it's normal to cry. That it's normal to question why your government asked you to commit violence. That it's normal to demand accountability from the same senior leaders who asked you to commit the violence."
Scheller in his statement fretted that the Pentagon's push to frame him as "the stereotypical crazy veteran" will persist while "all my very valid points would be forgotten."
Scheller also took aim at his Marine boss, Col. David Emmel, who consigned him to the brig as a "flight risk" while the Corps prepared court-martial charges against him.
"Up to that point, I knew Col. Emmel was very upset with me, but I didn't take it personally," Scheller said. "I also sympathized with his responsibility to hold the party line. But when he stated formally that I was a flight risk with absolutely no evidence of this, I felt like he lied to silence and punish me. The truth is that I came into work every day and had responded to every request even after he refused to let me take leave."
Despite all the efforts of the brass to silence and prosecute him, Scheller said it's hard for them to "defeat someone who refuses to quit."
"Going forward, I am still demanding accountability from my senior general officers," he said. "Since this endeavor began, not a single general officer has accepted accountability. Not a single general officer has contacted me directly in any forum to deescalate the situation. Since this endeavor began, I have acknowledged that I should be held accountable for my actions. I am standing here today pleading guilty. This is me accepting accountability. But it deeply pains me that my senior leaders are incapable of being as courageous.
"Without accountability from our senior leaders, the system cannot evolve, and the military will ultimately keep repeating the same mistakes in the future," he continued. "It doesn't matter if a staff sergeant squad leader is highly efficient in distributed operations if the general officers have relegated themselves to 'yes sir' responses. We need senior leaders who possess the moral courage to push back when something doesn't make sense."
Scheller believes if senior leaders came forward and engaged in public debate about failed operations in Iraq and Afghanistan, they would "heal more service members than any other initiative."
"The junior service members deserve that from their leadership," he said.
---
This is a breaking story. Coffee or Die Magazine will continue to post updates about Lt. Col. Scheller's trial.
Read Next: