Thanks to researchers at a Portuguese university, morning fun doesn't have to end just because the coffeepot is empty. The remnants of your daily pour over are in the capable, jittery hands of scientists who have discovered a way to turn used coffee grounds into a pungent shot of courage.
Finding handy uses for spent grounds is nothing new. They contain a healthy dose of nitrogen, which makes an excellent fertilizer for home gardening. They can also be used to marinate meats. Or they can be heated to 325 degrees Fahrenheit to make booze. Your call.
The Portuguese scientists went with door No. 3 and wrote about their results in the December 2013 issue of Food Science and Technology. What they found was a liquid that looked like coffee, tasted like coffee, and smelled like coffee — except this new coffee was 40% alcohol.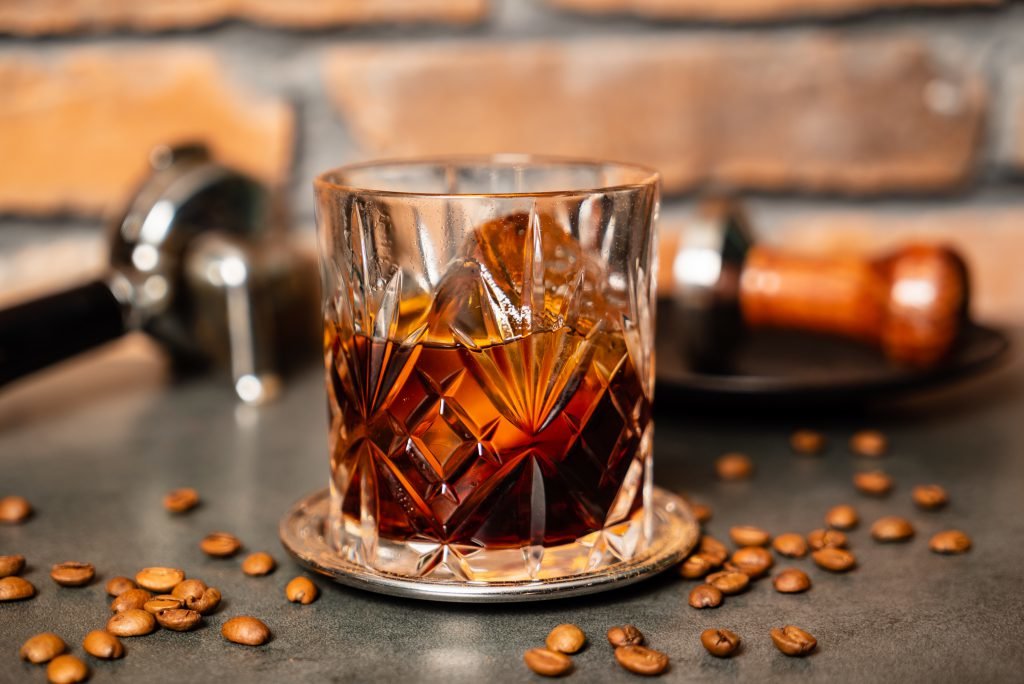 Like all things coffee, a good brew starts with the grind. Their grounds were acquired at a local coffee roastery. The researchers dried them out completely before heating them in water to 325 degrees. They then extracted the liquid, added sugar and yeast, and let the whole thing ferment. The liquid was then concentrated to produce a higher alcohol content.
For those not in the know, there aren't many plants or fruits that humans haven't figured out how to make hooch from. Just ask anyone who's done time in prison.
What you use to make the wort — the liquid that comes out of boiling whatever it is you're about to turn into alcohol — determines what the final product will be. Barley makes beer, grapes make wine, potatoes make vodka, and so on. Sugars extracted from the wort are consumed by yeasts added to the mix, and the waste product is alcohol.
Yes, humans get drunk from the waste products of microorganisms. Don't let that stop you.
Fermenting yeasts will excrete alcohol until they can no longer survive in that environment, which is usually somewhere between 16% and 17% alcohol. For this new coffee liquor, researchers used Saccharomyces cerevisiae, a yeast commonly used in wines and beer around the world. It's also used in the production of Portuguese port wine, mainly for its ability to create wines of between 20% and 25% alcohol.
The fermented mixture was then distilled in a lab using methods similar to those used to create rum or tequila. The resulting concentrate was 70% to 80% alcohol by volume. Researchers watered it down to 40% alcohol, using the same processes used by commercial liquor distillers.
Because no one would take the time or effort to make liquor from coffee grounds without tasting it, the spirit was "stored in glass bottles with caps and plastic coverings at room temperature for later sampling, chemical and sensory analyses."
The analysis was (surprisingly) not conducted by the researchers. They called in eight tasters from Spain — experts in smelling, tasting, and identifying wines — to do a complete "visual, olfactory and gustatory" test phase. The paper details mathematical evaluations based on their responses that would take way too long to explain, but the resulting beverage was statistically significant.
What most people normally throw away every morning turned out to produce an "intense," "pungent," and "bitter" coffee flavor with notes of cacao, licorice, and tobacco. Tasters also noted its brilliance and clarity. All in all, they called it a "pleasant" beverage with a "remarkable coffee aroma."
The researchers even determined the coffee grounds could be reused again after the process, due to the richness of the sugars found in them.
Before the Food and Drug Administration goes all "Four Loko" on me, using your old coffee grounds to make a boozy brew isn't totally illegal. The caffeine is destroyed in the fermentation process, and homebrewing most things is totally fine. Thanks, Jimmy Carter.
What is illegal is going how far the Portuguese went to make theirs. Home distilling is still very much illegal for personal consumption. So don't get all "Popcorn" Sutton and start bottling and selling this stuff. Start with calling a lawyer.
And probably someone who knows where to find some decent coffee.