On April 21, 2011, Scotty Hasting was serving as a grunt in the US Army's 1st Infantry Division when he and his platoon approached a suspected bomb maker's home in the Kandahar province of Afghanistan.
Using a metal detector to check for improvised explosive devices, Hasting was leading his platoon up to the target when he noticed an old man pacing outside a hut, watching the Americans intently.
When the old man disappeared behind a building, Hasting got a bad feeling. Staring menacingly from the corner of a wall, another man raised a rifle and aimed it at Hasting. Hasting reached for his own weapon, but it was too late.
Four bullets ripped through his hip, one pierced his thigh, and five tore into his shoulder. The pain was excruciating, like red-hot fire pokers slowly pushing through his skin. As the smell of his own burning flesh hit him, all he could do was scream.
Hasting survived the attack that day, and a decade later, he's finally found his new calling as a musician. After learning to play guitar around this time last year, he started to perform at Nashville, Tennessee-area venues, and he's worked hard to carve out a space for himself as a country-rock artist. His first single, "Truck It," drops on all streaming platforms today.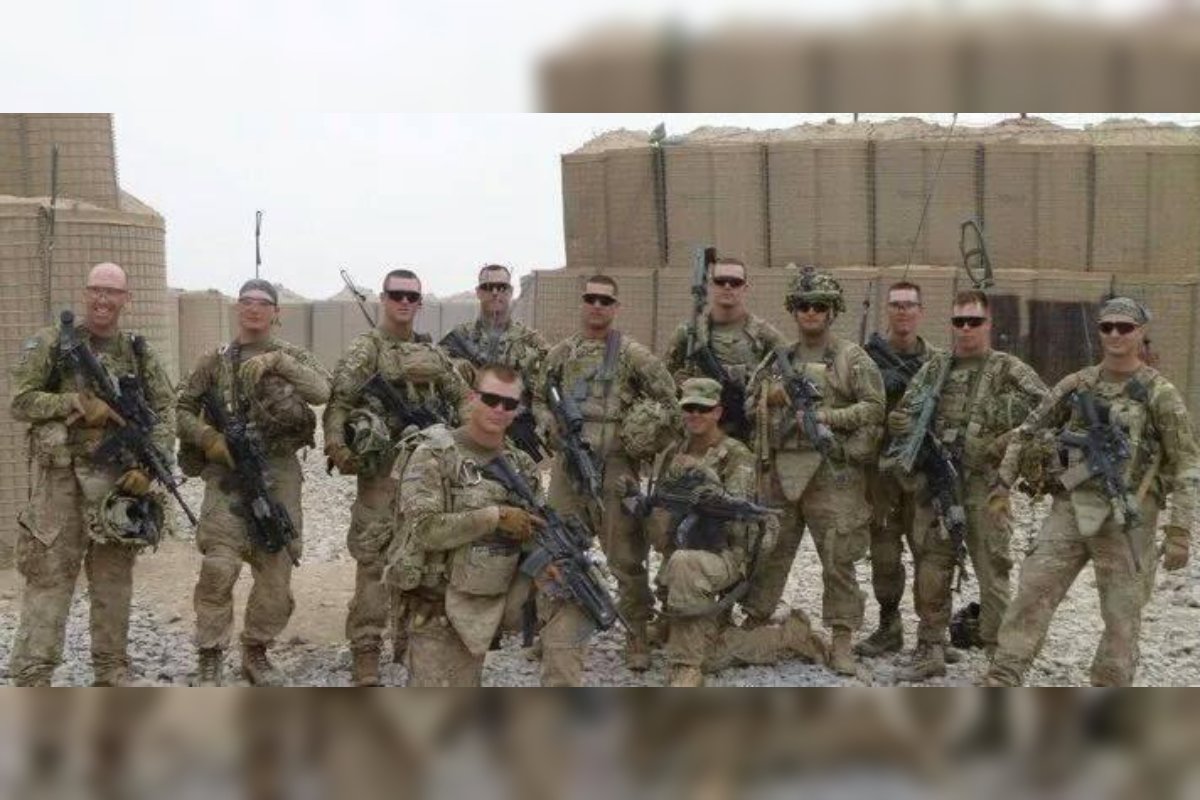 About six months after starting to play guitar, Hasting found himself on stage in front of a TV camera. The bustling background noise faded. All eyes focused on him. Hasting started to get nervous, an unexpected feeling. He'd been shot 10 times in Afghanistan, yet performing in front of people was going to scare him?
Oh God, please don't screw this up, he thought. Don't mess the words up. Remember your damn songs.
His voice shook in the opening verse. His whole body felt rigid and robotic. Looking back, Hasting barely recognizes himself in that initial performance.
"Now I get on stage, and there's no real nerves to it," he said. "I'm just there having a good time. Which is crazy. It's just crazy how far I've gone in however many freakin' months."
It was a long road back from the battlefield where Hasting nearly perished. Lying there bleeding, he lost so much blood that his eyesight faded and the world went dark, his body's last-ditch effort to survive.
At Kandahar Airfield hospital, his sight returned, but the bullets had torn through a nerve cluster in his right shoulder, permanently damaging his dominant hand. His fingers remain stuck in a semi-curled position.
After being medically discharged from the Army, Hasting threw himself into adaptive sports clinics offered at Fort Riley, Kansas. He tried everything from volleyball to archery to guitar lessons, which didn't stick at first, even though Hasting had loved music and singing as a kid growing up in northern Kentucky.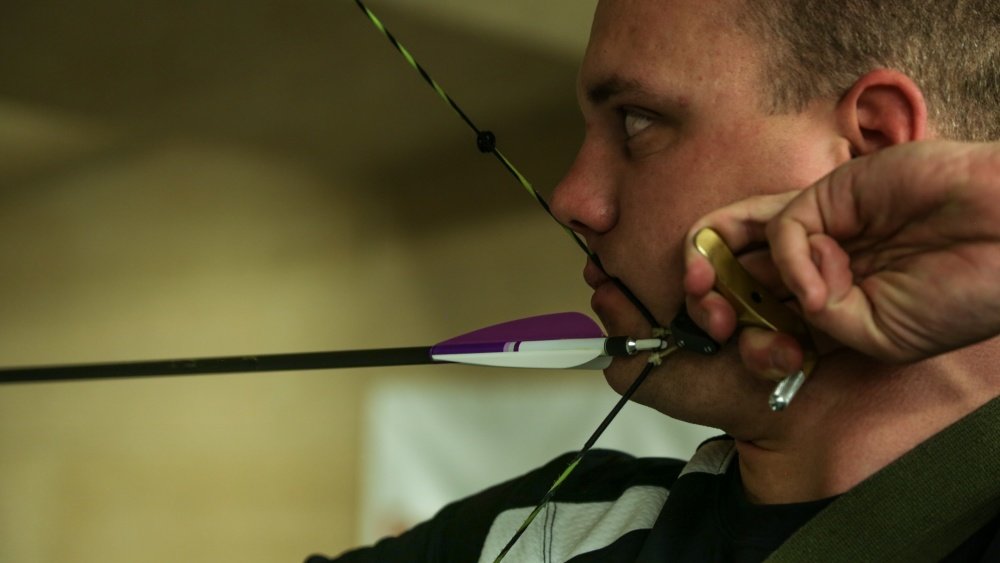 Then the pandemic hit. With everything else on pause, Hasting looked at his guitar gathering dust in the corner. Well, he thought, I guess I should probably start learning how to do that. He found a guitar teacher on YouTube, learned G, C, E minor, and D — the basic chords for most country songs — and started writing his own tunes, ignoring the pain that surged through his nerve-damaged hand with each strum.
"I love being able to do it," Hasting said. "There's just something empowering about it. No one would think in a million years that I would be able to play guitar."
With an understanding of the basics and a couple of songs under his belt, Hasting recorded an audition tape for a songwriting pilot called Nashville's Next Best of 3, and landed a spot, all within six months of that first YouTube search.
When he showed up to perform, producers told him he didn't have to play guitar and could just sing and let the band accompany him.
"No, I do have to play guitar," he recounted. "I'm not playing guitar for me. I'm playing guitar for, you know, some little kid who has a stub for a hand or another veteran who got injured and doesn't think that he can do stuff."
That settled it.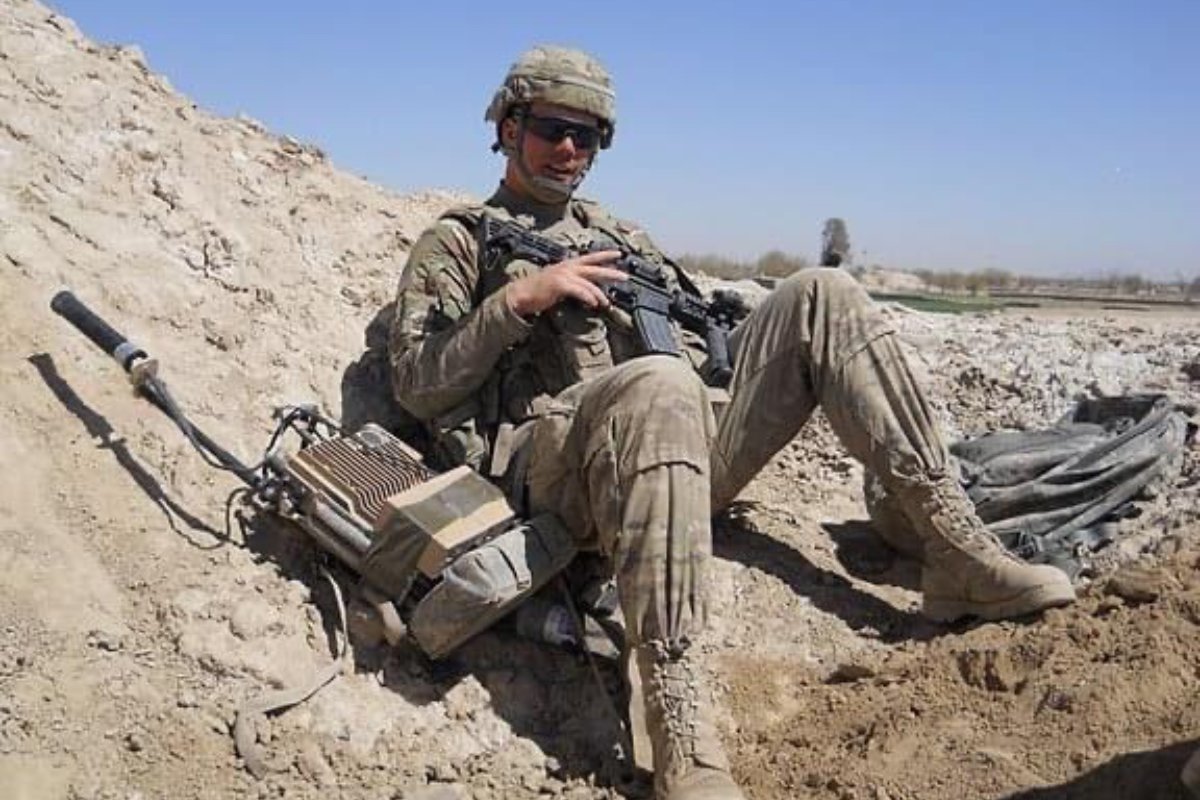 Since conquering his fears in his first performance, live music has become an escape. Nothing else matters during the hour — or two, or three — he's on stage. The pain, the past, everything disappears.
Nashville stayed at least partially open for most of the pandemic, allowing Hasting to frequent writers' rounds, performances where a few songwriters sit on stage and take turns playing songs. Hasting usually pens love songs, which are inspired by his girlfriend, who lives in Oklahoma.
"So there's a couple songs about being far away and missing someone," he said. "And then I have a song called "Hard Lessons" about resiliency and pushing through. It's a song I've had on my heart for a really long time just because of everything that I've been through and everything that I want to instill into other people."



View this post on Instagram








The topic of his first official single is a bit unexpected.
"I never thought I would write a song about trucks," Hasting laughed.
"Truck It" is a country-rock blend that incorporates a classic staple of the genre. Hasting describes it as "the perfect summer song where you have the windows down, and you're just blaring it." He's especially excited for the music video, which will be right on brand with lots of trucks ripping through fields. He's also working on an album, collaborating on a country-rock-rap project, and hoping to tour outside Nashville very soon.
"If I can take the horrible shit that happened to me and all the trials and tribulations that I've been through and make something positive," he said, "I can, you know, fuel the fire for someone else who doesn't think they can do something. If I can do that, then I've done all I need to do."
Read Next: Broken Arrow: How a Marine Pilot Found New Life After a Crash Took His Legs
---
Editor's note: This article has been updated with the correct date that Scotty Hasting was wounded in Afghanistan.