United States Marine Corps Scout Snipers are legendary for their tactical proficiency, physical and mental toughness, and extraordinary abilities as reconnaissance and surveillance professionals and force multipliers on the battlefield.
Unlike other military jobs or similar operators in other branches, which isolate particular skill sets to individuals, Marine Scout Snipers become proficient in all manners of combat. The methodologies they learn and the "no-quit" mentality they foster establish the philosophical approach to what a Marine Scout Sniper is. Those who attempt the Scout Sniper Basic Course are called PIGs, or Professionally Instructed Gunmen, and those who have what it takes to make it through the rigorous training and graduate earn the elite moniker "HOG," or Hunter of Gunmen.
We asked five Marine Corps Scout Snipers to tell us what their service and mission means to them.
Cody Alford
Cody Alford served as a Marine Scout Sniper for more than 15 years, including assignments with 2nd Battalion, 1st Marines (2/1) STA, 1st Force Reconnaissance, and all three Marine Raider (MARSOC) battalions. He now owns the business We Defy the Norm and runs a post-traumatic stress and mental health awareness campaign, helping to dispel the stigmas associated with it.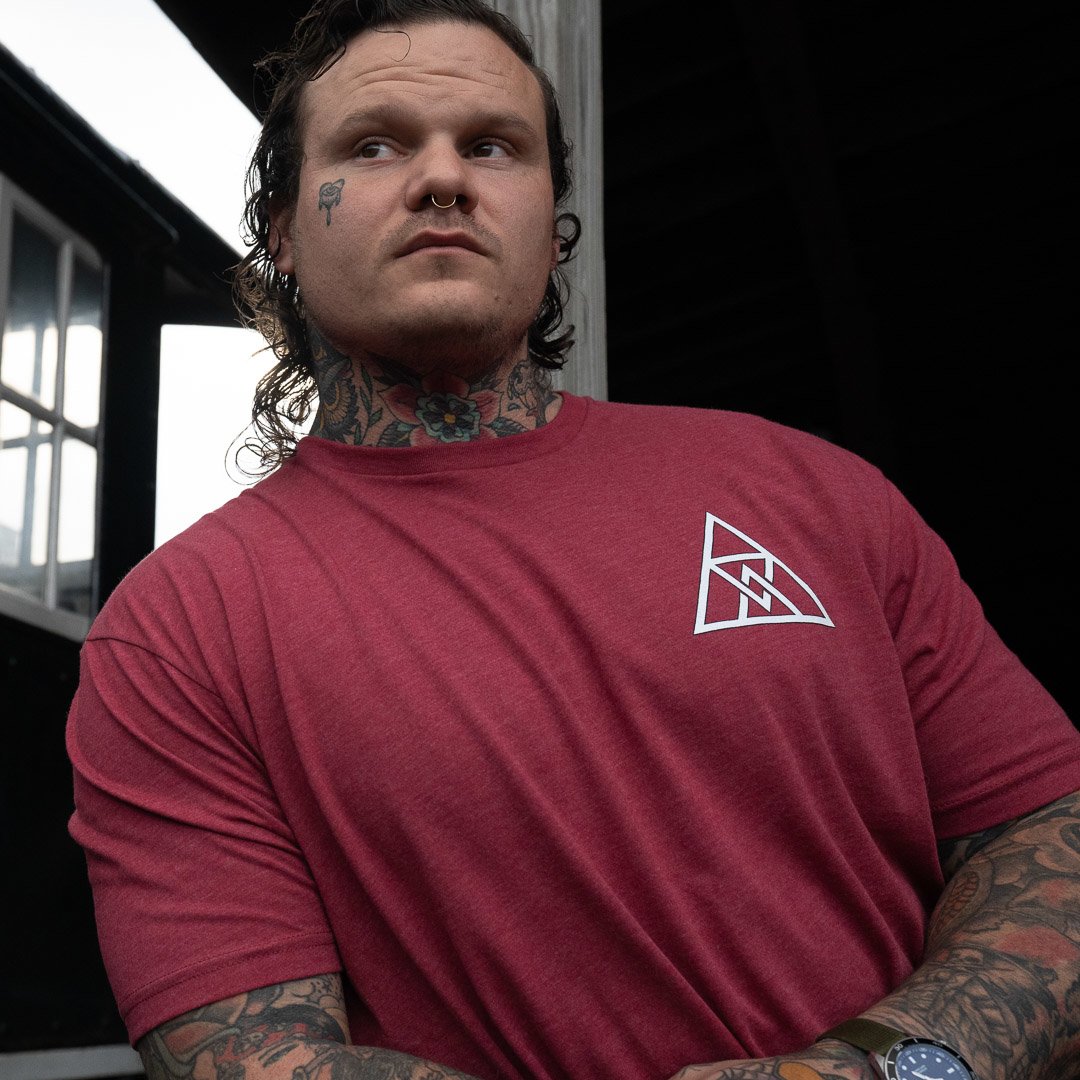 "I'm honored to be a Hunter of Gunmen (HOG). It's all I ever wanted to do as a kid and the whole reason I joined the Corps. There's no other feeling like racking a bolt gun and getting to work. Stakes are high. People expect you to perform when called upon. Pressure is irrelevant to you because pressure is where you perform your best.
"A Scout Sniper finds a way to accomplish the mission. Failure isn't an option when you have an entire battalion relying on you to deliver results in a time-sensitive environment. Whether conducting reconnaissance and surveillance missions or constructing a loophole so you can get to work, you are required to be extremely present in the moment. Complacency kills.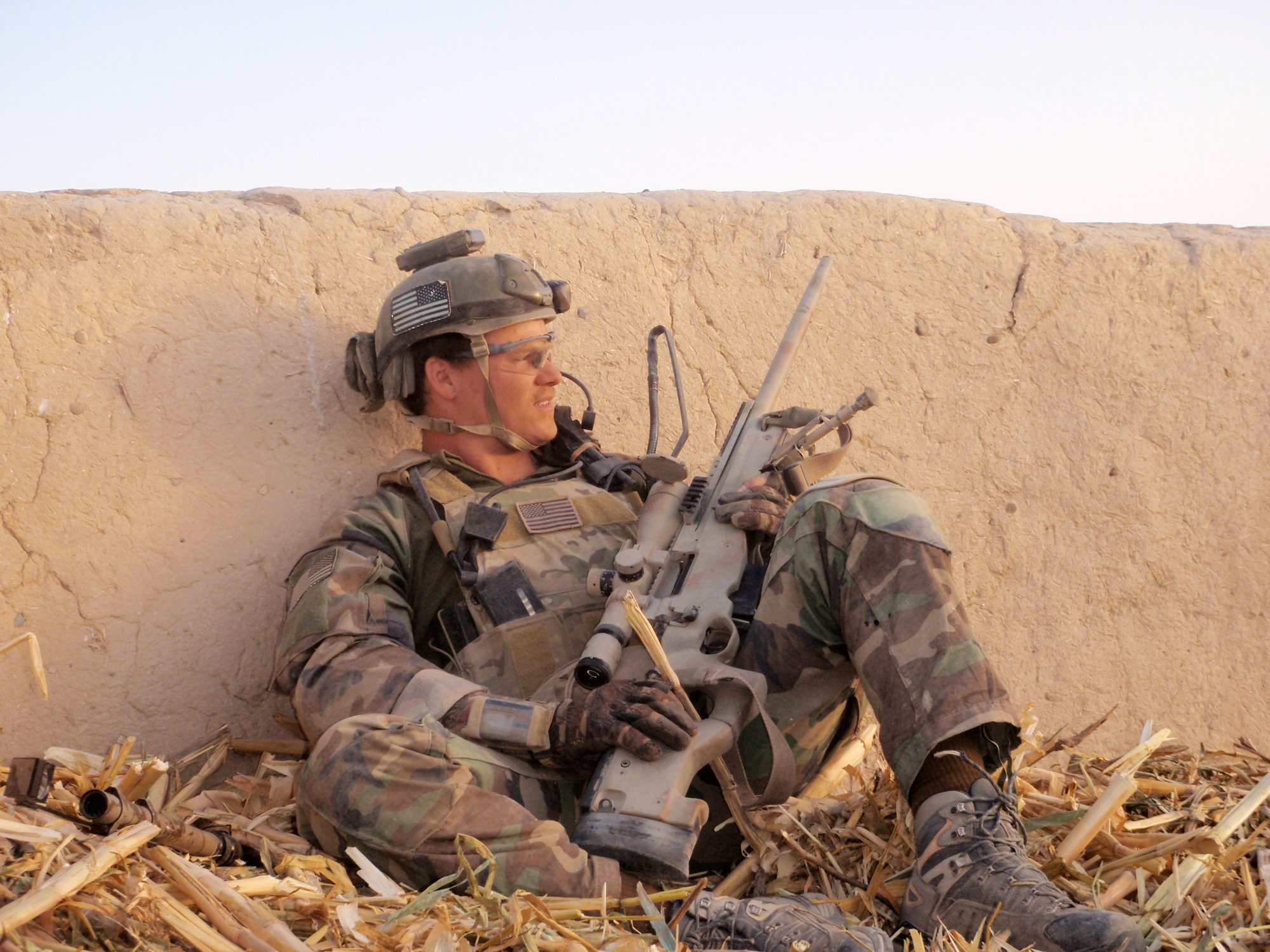 "A Scout Sniper knows the reports he sends back from his surveillance, the shots he takes — or doesn't take — and the security he provides to the unit he is supporting can adjust the entire outcome of the battlefield.
"Being 'highly skilled in fieldcraft and marksmanship' isn't the only thing a Scout Sniper focuses on. He must be extremely physically fit. He must be able to move long distances with a heavy ruck and his weapon systems. And he must be able to work as part of an intricate team that can fight their way through a numerically superior enemy back to friendly lines should the need arise.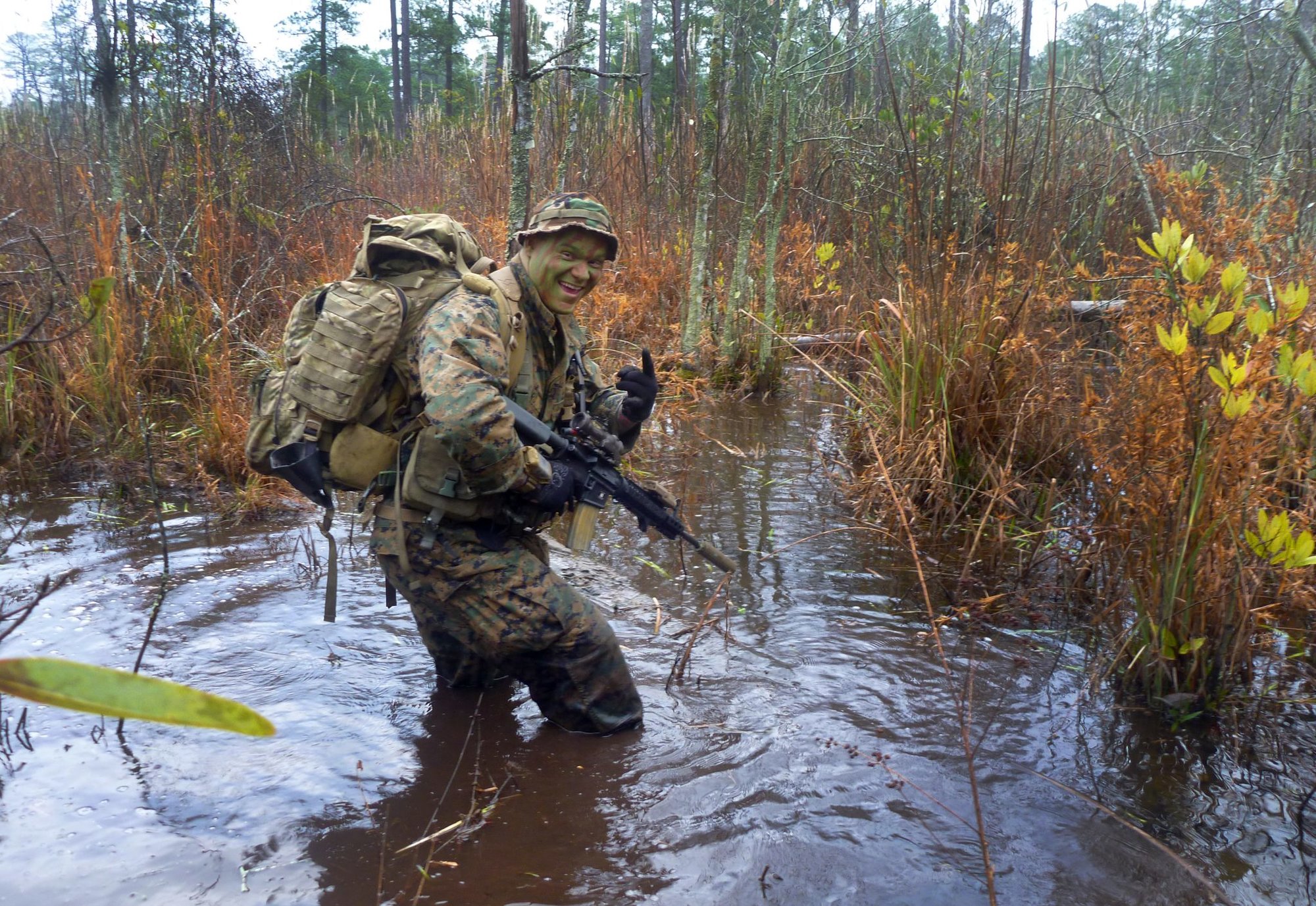 "A Scout Sniper doesn't fear the unknown, because your sole purpose in life is to observe, report and engage in the unknown. When I passed the roughly weeklong indoctrination to join the platoon, an old Vietnam-veteran master gunnery sergeant told me, "Men are replaceable. My sniper rifles aren't." That's all I needed to know. From that day forward, I was hooked."
Logan Stark
A Michigander by birth, Logan Stark joined the Marines as an infantry assaultman and served with 2nd Battalion, 5th Marines, out of Camp Pendleton. As a Scout Sniper, he completed a combat deployment to Sangin, Afghanistan, in 2010, and later produced For the 25, a film about the Marines who survived hell in the Sangin Valley. He is a filmmaker and the editor in chief of Black Rifle Coffee Company.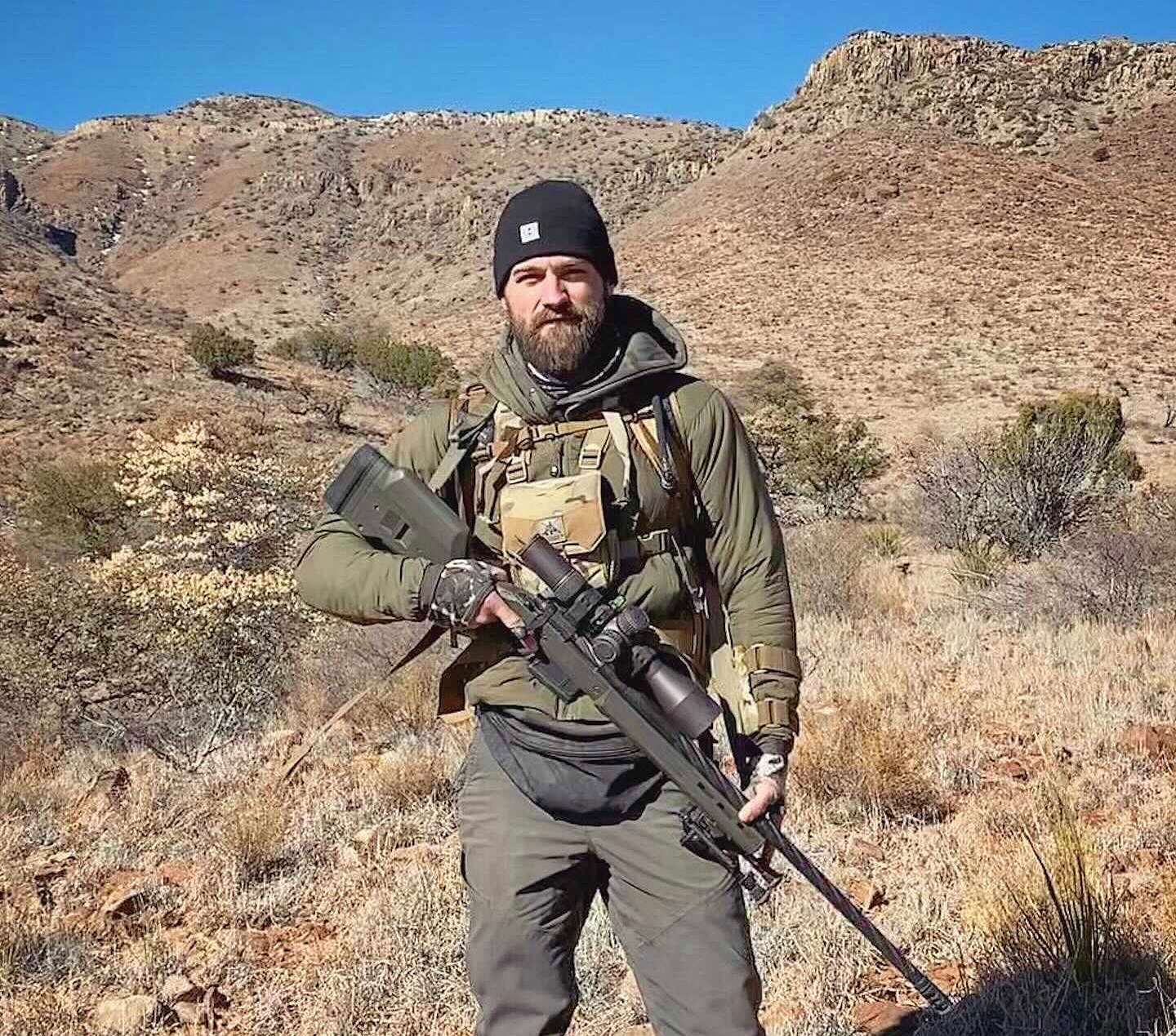 "I believe a constant in warfare is that there is nothing more valuable on the battlefield than a single well-placed round, and in that sense, Scout Snipers are like a one-man army.
"Being part of a Scout Sniper platoon is about being a protector for your fellow Marines. It's about continuous observation of the battle space in the most austere conditions, day and night. It's about long-range reconnaissance and surveillance and the ability to deliver precise and devastating lethality that's capable of immediately turning the tide of a battle in your favor.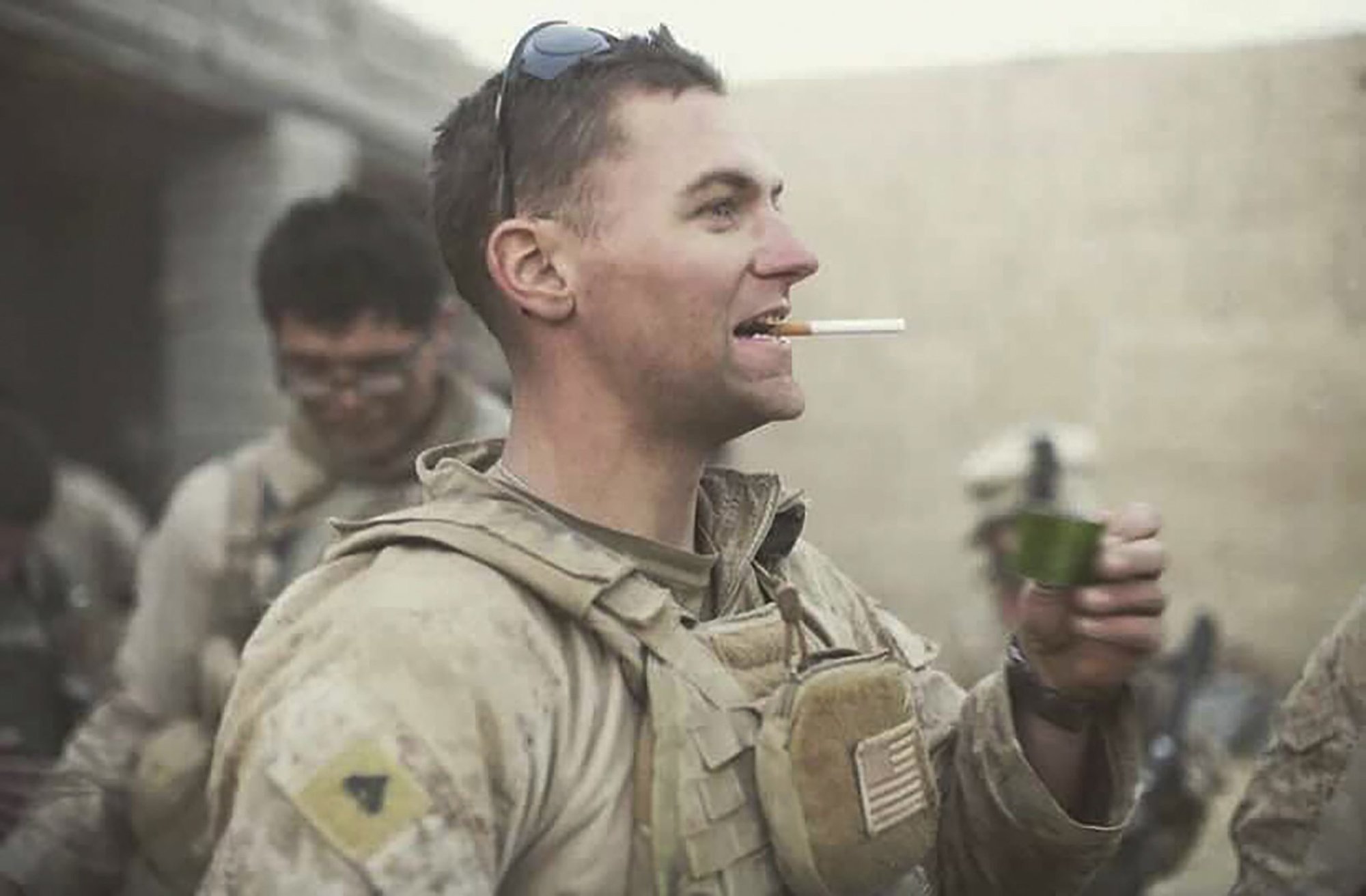 "Knowledge is the most important asset on the battlefield. You can have every single machine gun, tank, or rocket, but if you don't know where the enemy is, it doesn't matter. That's what we're uniquely trained to do. We find the enemy without alerting them to our presence and conduct surveillance while providing the ability to directly engage.
"To do that, you have to be able to operate independently and infiltrate areas no one else can while interacting with the environment and observing nature in a very in-depth way. You have to be able to sit in a place without moving for days on end with minimal food. You have to have the discipline to endure extremely difficult circumstances, the confidence to make hard decisions, and the intellect to make mathematical calculations quickly in order to execute complex tasks.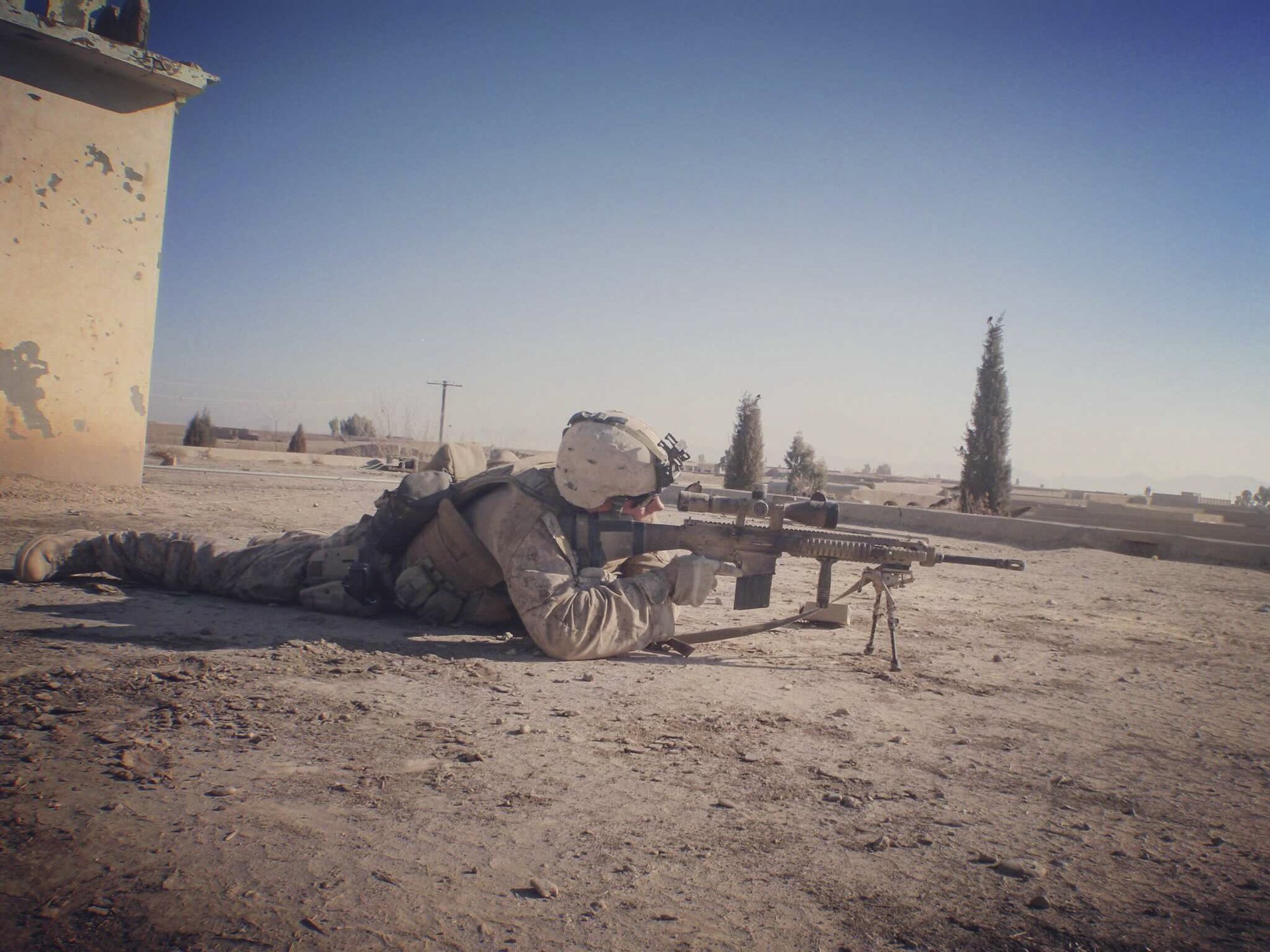 "An unwritten motto of the Scout Sniper community really personifies what it means to be a Marine Scout Sniper: Suffer patiently, and patiently suffer. Physicality is far less important than the never-quit mentality that defines Marine Scout Snipers.
"The Vietnam generation of Marine Scout Snipers really molded us culturally. The program came online during the Vietnam War, and it was the birth and probably the climax for what a Scout Sniper is and what we're truly capable of. These iconic Vietnam guys were able to operate 100% independently and have a huge impact on the battlefield.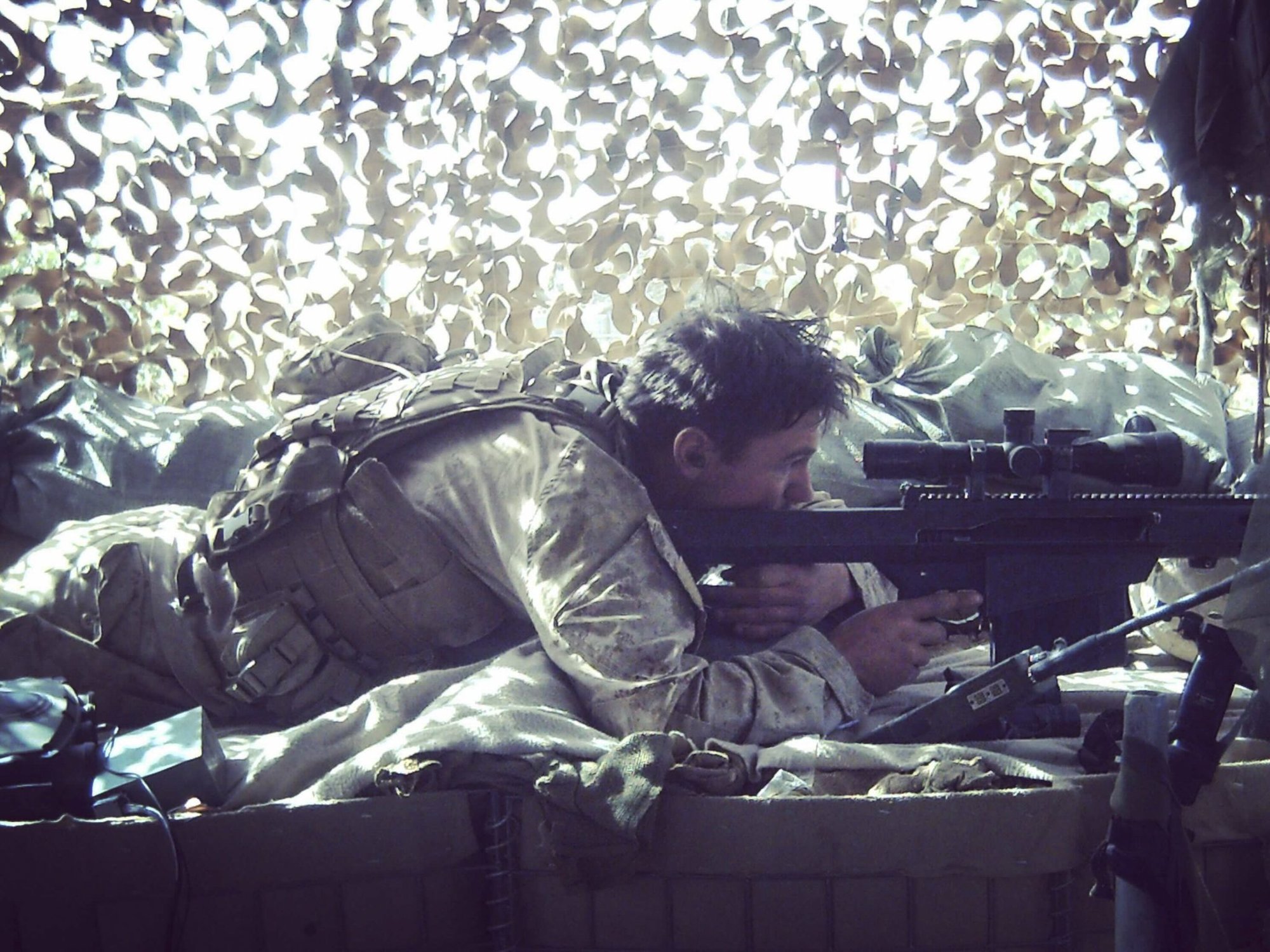 "Gunnery Sgt. Carlos Hathcock had 93 confirmed kills. The North Vietnamese put a bounty on his head because he was so effective. The dude once spent days clandestinely infiltrating deep into enemy territory — literally crawling inch-by-inch until he was able to get a clear shot to take out an enemy general.
"Sgt. Chuck Mawhinney had even more kills than Hathcock and holds the Corps' record for the most confirmed sniper kills with 103. These guys were truly extraordinary. I don't know that we'll touch the heights they achieved ever again, but I feel fortunate to have gone through this and been a part of it."
Ethan Nagel
Ethan Nagel enlisted in the Marine Corps as an infantry rifleman in 2005. He deployed to Barwana, Iraq, in 2006 and then completed the Marine Scout Sniper Basic Course before a second deployment to Fallujah, Iraq. In 2009, he earned a Silver Star and a Purple Heart for his heroic actions as a member of an Embedded Training Team in the Uzbin Valley of northeast Afghanistan. He now works as a filmmaker and video producer for Black Rifle Coffee Company.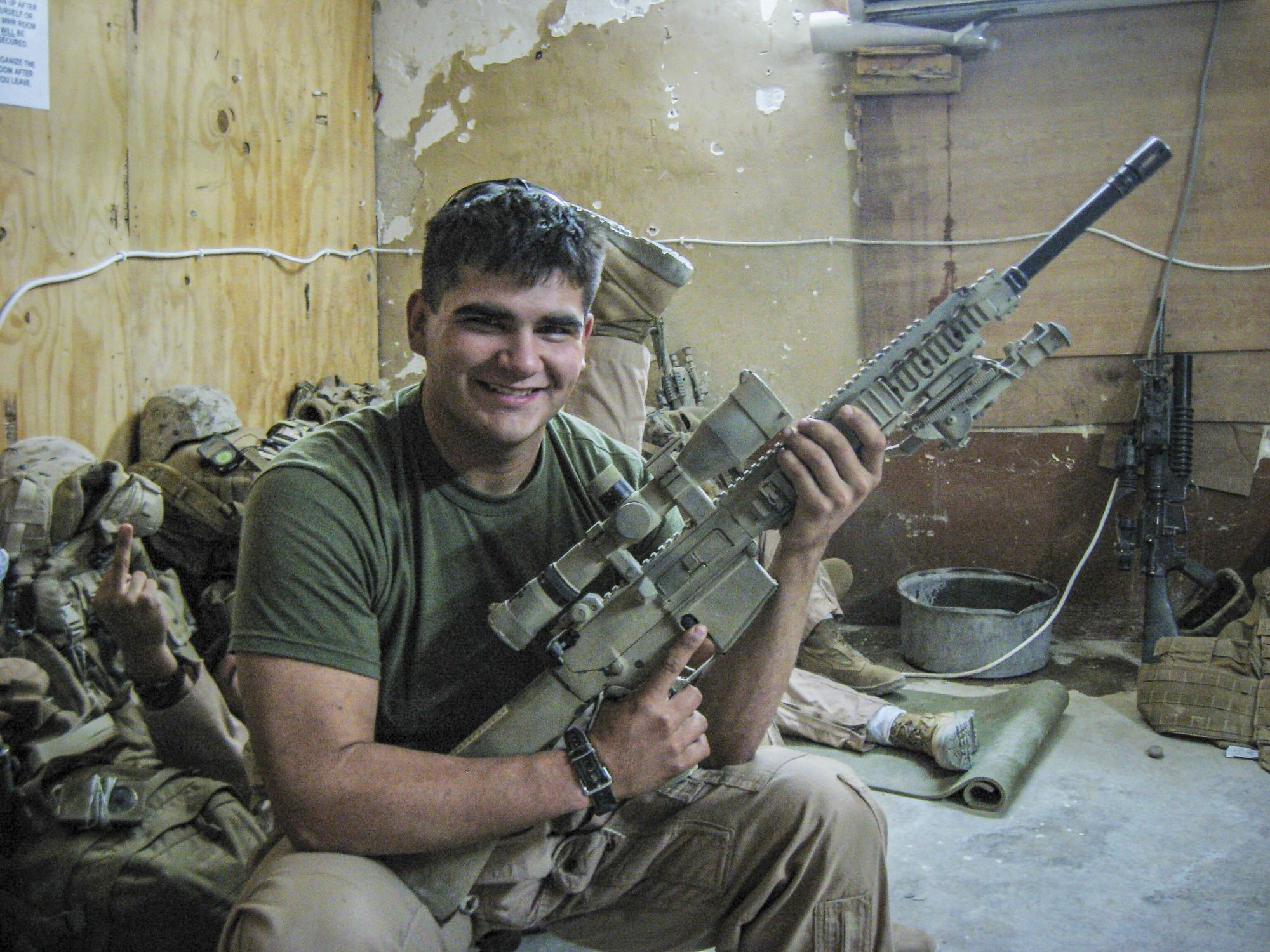 "So there I was … rain and sweat saturated my uniform. More than four days into Hell Week, my sides — rubbed raw by my 60-pound pack — burned and smelled of rotting flesh. Sitting in stagnant rainwater, I looked up at the clouds pissing down on us with delight, and I thought of all my friends back home — sleeping in, going to the mall, watching movies, and snuggling up with the local college girls. Is this worth it? I thought to myself, Yes, this is fucking worth it.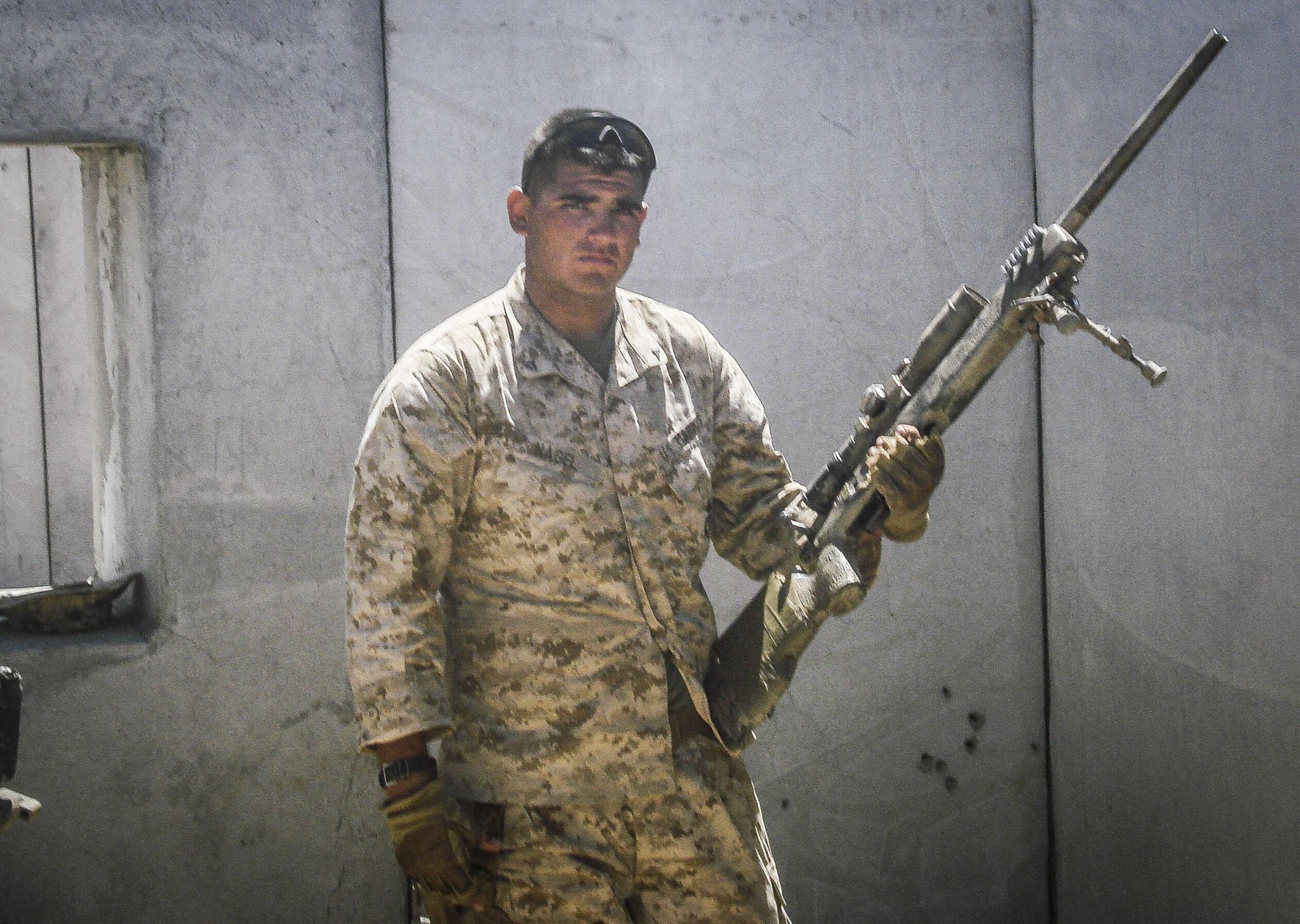 "Serving in Iraq and seeing Scout Snipers operate firsthand, I knew a sniper platoon is where I wanted to be. They were the best Marines in our battalion and the most respected sharpshooters in the military.
"Attending the most respected sniper training in the military and earning my place as a Marine Scout Sniper is one of the formative experiences of my life. I quickly learned why we have the best snipers. It's much more than books and stories about legendary Marines from the past; it's the attention to detail and impact of our skills on the battlefield.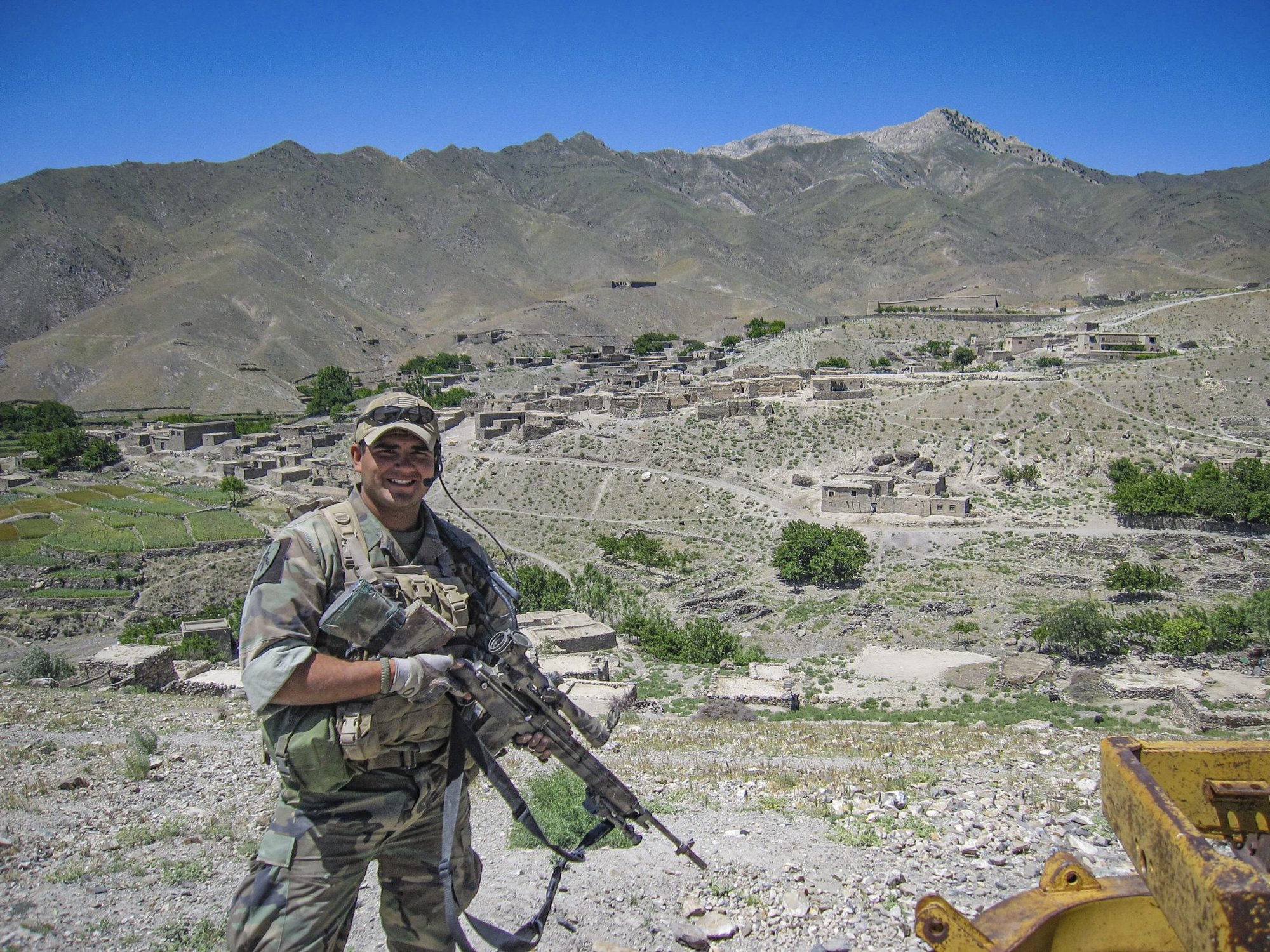 "Whether it's mission planning, leadership, call for fire, close air support, reconnaissance, surveillance, fieldcraft, or the discipline to patiently suffer while waiting for selected targets, we execute at a high level of proficiency, and our contributions are invaluable.
"Acquiring the particular set of skills that comes with earning the title of Marine Corps Scout Sniper led to many opportunities both in and out of the military for me. From the Embedded Training Team program in Afghanistan to contract work protecting high-risk VIPs, my skills and expertise as a Scout Sniper were highly valued.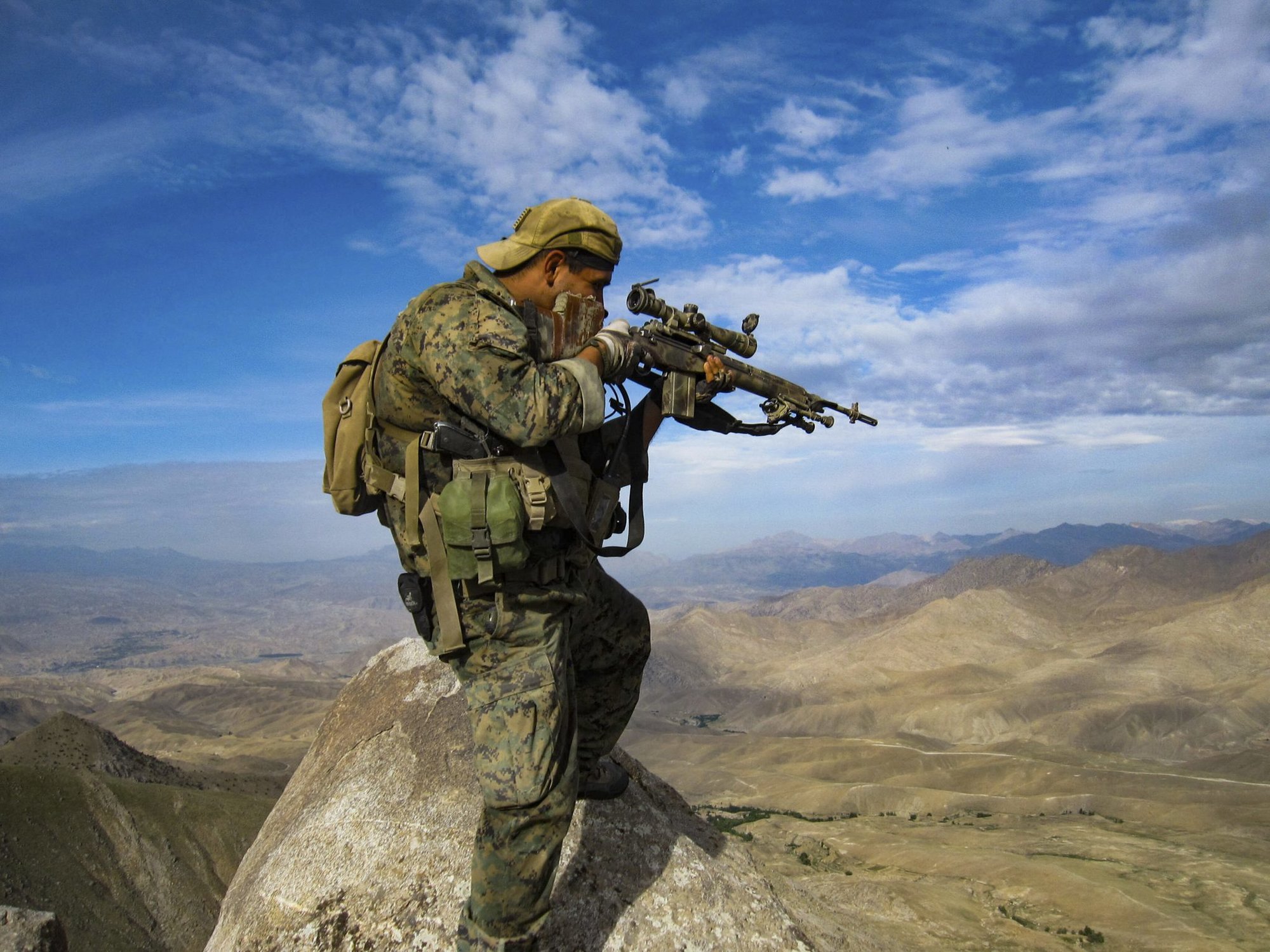 "I am honored to be part of the combat lineage of the United States Marine Corps. But after earning the title of Scout Sniper, I entered an even more elite community of brothers. The responsibilities and experiences that this title has led me to have pushed me through some of my harshest days and helped me navigate life after war. They've led to undying friendships, unforgettable memories, and even higher goals for the future."
Michael Witherell
After enlisting as an infantry rifleman in 2003, Michael Witherell completed Sniper Indoctrination training at 2nd Battalion, 1st Marines, and completed two deployments to Iraq with the 2/1 Snipers Section. As a member of 1st Force Reconnaissance Company, Witherell participated in the operation that ended a pirate seizure of the Magellan Star ship in 2010. The Marines boarded and took back the ship without firing a shot, arresting nine Somali pirates and rescuing 11 hostages. He now teaches long-range shooting at Match Grade Precision.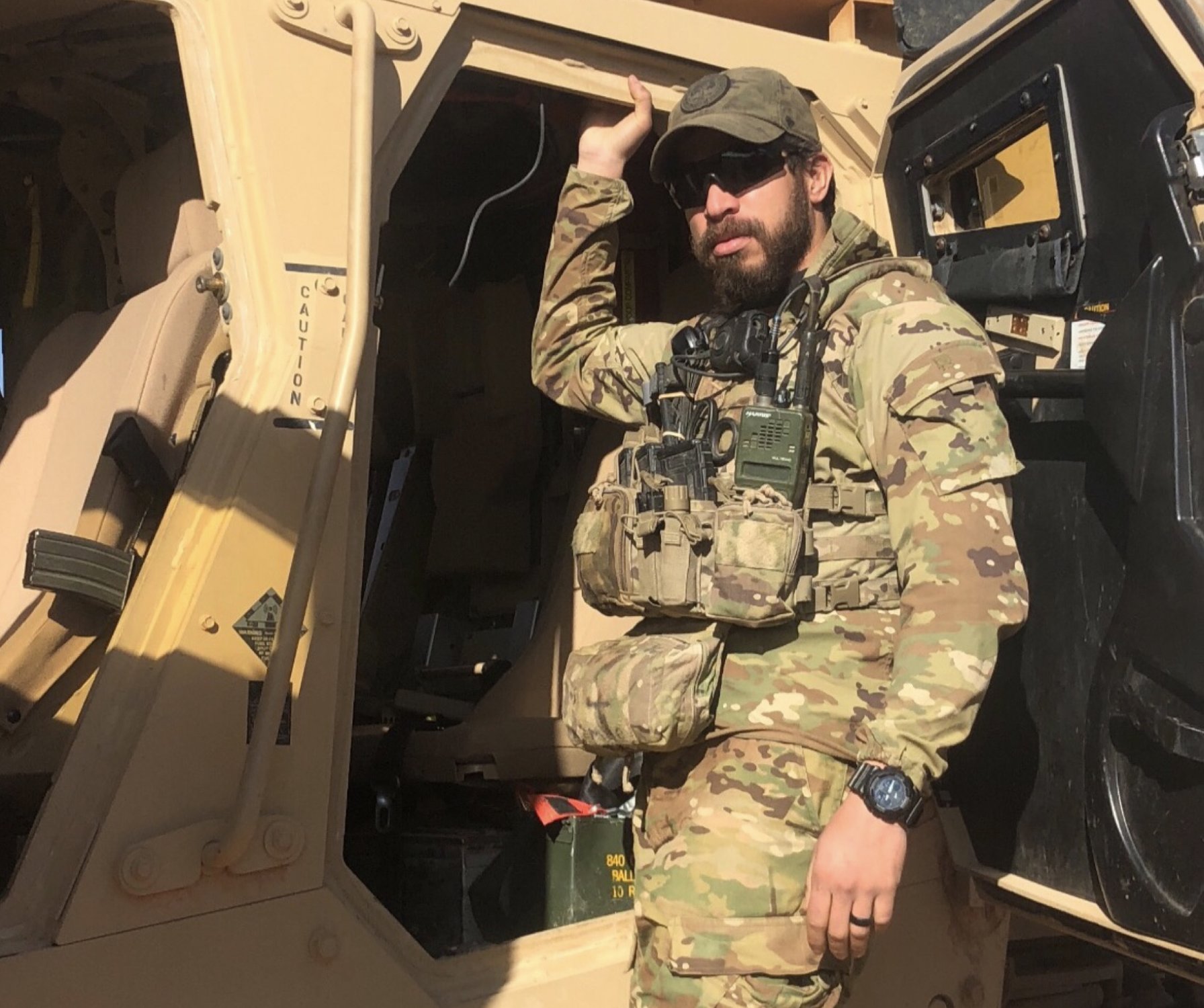 "Being a Marine Scout Sniper means being a consummate professional of warfare. It's way more than just shooting. You're the eyes and ears of an infantry battalion. The battalion commander and his company commanders have to be able to trust and rely on you and your fieldcraft — reporting and sending back intelligence on the enemy. You shape the picture of the battlefield for the commander, and you have to earn the trust and confidence of your leaders so they will trust you to take the shot when the time comes.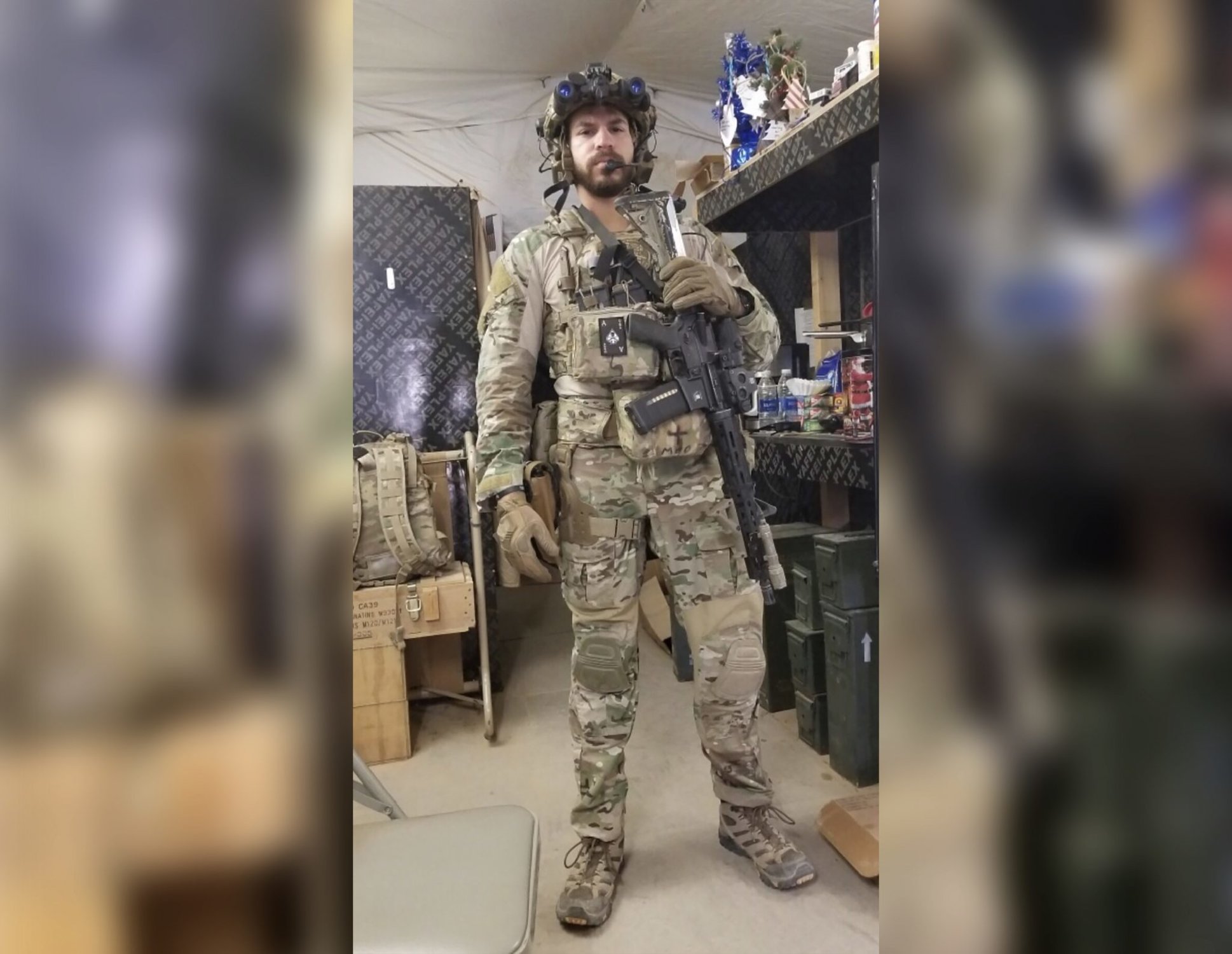 "Being a Scout Sniper isn't a nine-to-five job. Sniper buddies get together in their barracks rooms and play memory games, work on ghillie suits, practice field sketches, read wind, and make wind calls — making up scenarios and practicing skills. Rounds on target, call for fire. It's all-encompassing infantry skills and beyond. You have to be that professional who's counted on to do a lot of things as a member of a four-man or two-man team.
"Before I joined, I inherited the legends of Hathcock and Mawhinney and Marines from World War II. I remember reading some stories about Army snipers, but something about Marine Scout Snipers drew me in to wanting to be one. That's the precedent — making it through the Scout Sniper Basic Course and being in the community — you become a part of an elite few.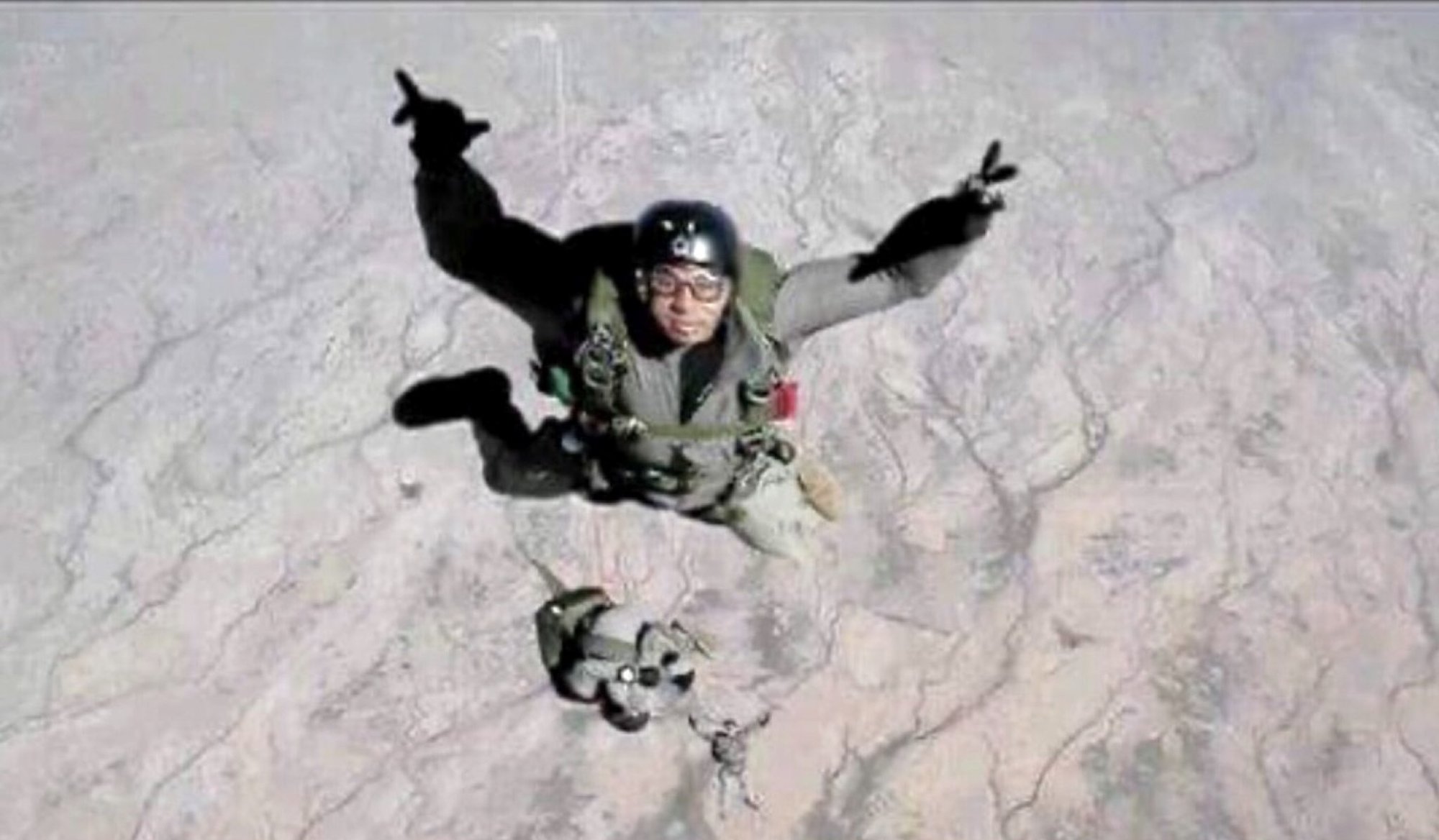 "When I finally got to be a part of it all and I really got in the suck, I understood that the sexy stuff you see in movies is only a fraction of the work. It takes a certain amount of discipline and a particular mindset to put on a ghillie suit and sit in a field for days, conducting surveillance and gathering intel.
"When the time would come to take a shot, I had a 40-point mental checklist before I ever fired a round through my sniper rifle. Cheek in position. Trigger finger on trigger, etc. I repeated these things in my mind as they were taught to me, passed down from generation to generation. Whenever I found myself sucking in combat, I always reminded myself, this is the same stuff Marines went through in wars past. We're part of a legacy."
Jordan Laird
Jordan Laird enlisted in the Marines in 2005 and completed combat tours in Ramadi, Iraq, in 2007, and Sangin, Afghanistan, in 2010. He served as a Scout Sniper instructor at the 1st Marine Division Pre-Scout Sniper School in 2011. He served as staff noncommissioned officer in charge of the Scout Sniper platoon for 3rd Battalion, 25th Marines. He now works as a precision weapons and tactics instructor.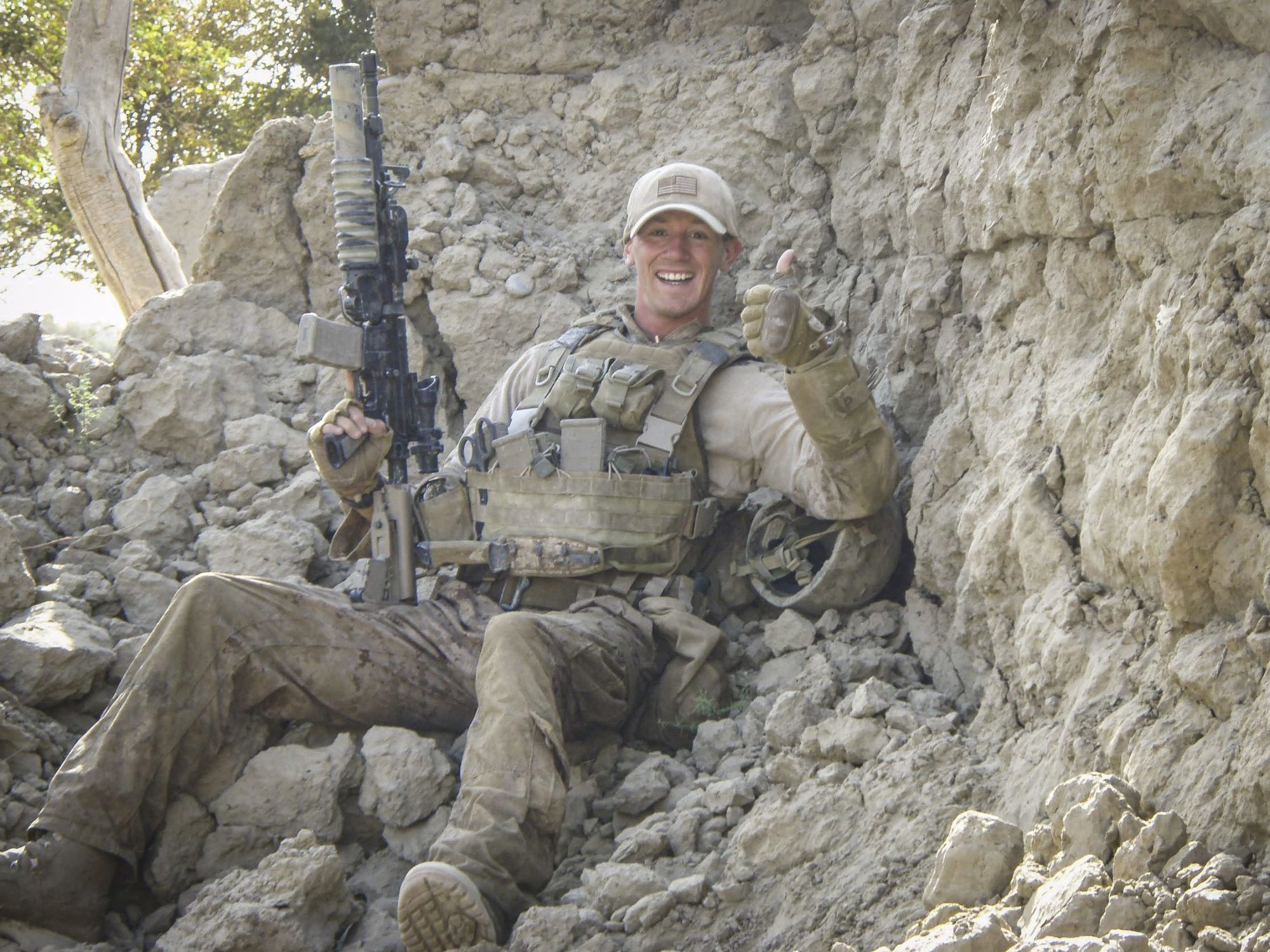 "What sets Marine Scout Snipers apart from all other sniper designators or branch equivalents is the individuals our training develops. Misconceptions that people have of Scout Snipers is that they are walking rifle and ballistic encyclopedias. Which, for some, might be accurate, but for most of us is not. Yes, being able to shoot is essential. And yes, we learn the tools, techniques, and science to be able to shoot, but that is not what separates Scout Snipers from the rest of the military.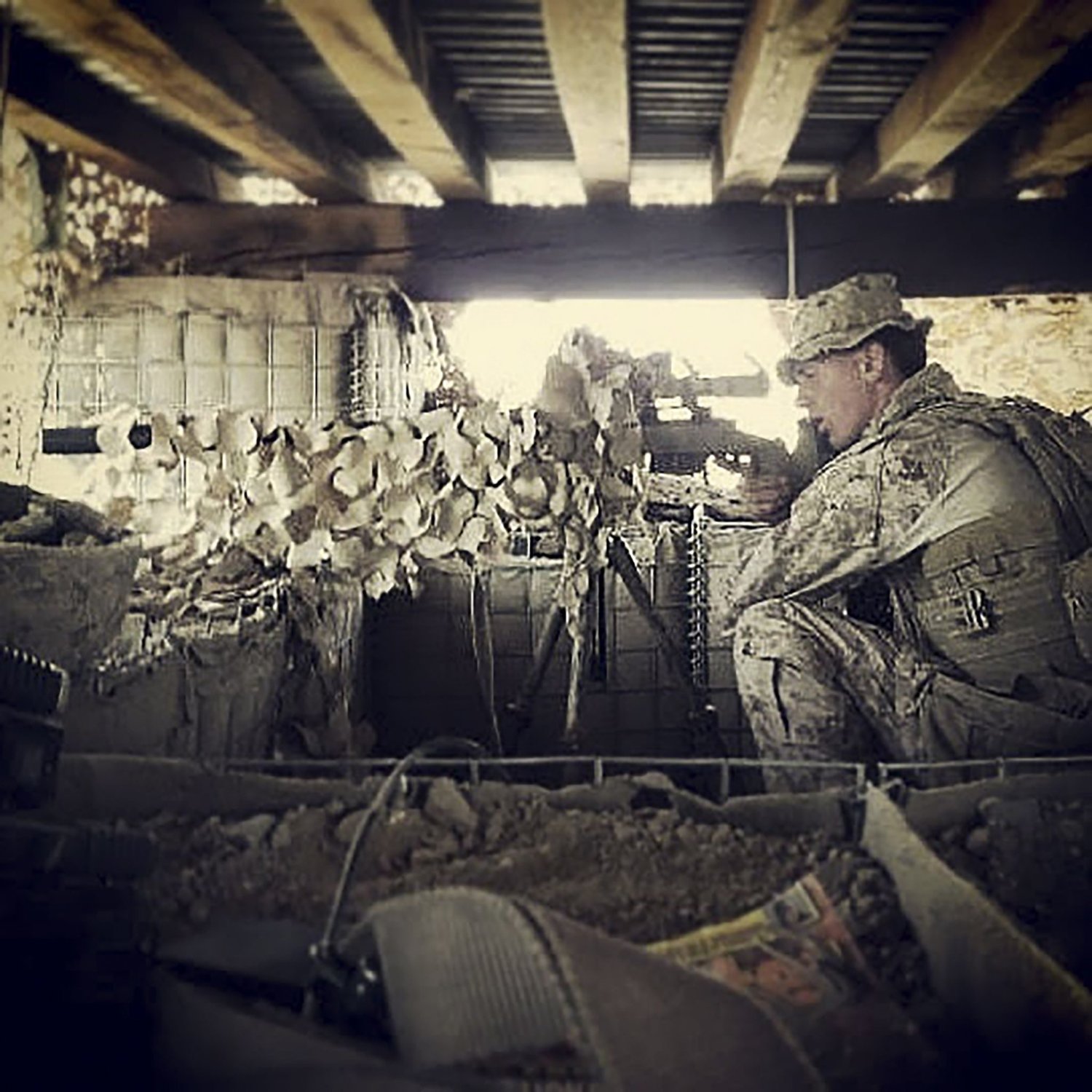 "It represents the mentality, type, character, maturity, and emotional intelligence of a person. This can best be described in the opening line of the Marine Scout Sniper definition, 'A Marine highly skilled in fieldcraft …' Fieldcraft represents something deeper in philosophy than a general description of being proficient in a defined set of skills that encapsulate the word fieldcraft. That philosophy is what sets them apart. Fieldcraft is a way of life, and it represents emotional intelligence, creativity, logical thinking, individual resilience, and more. It also describes the demeanor of the individual. Someone who can maintain absolute control of their emotional state during the chaos of life, war, situations, and experiences we face, while adapting, flowing, adjusting, evolving, and all while maintaining mental and emotional composure.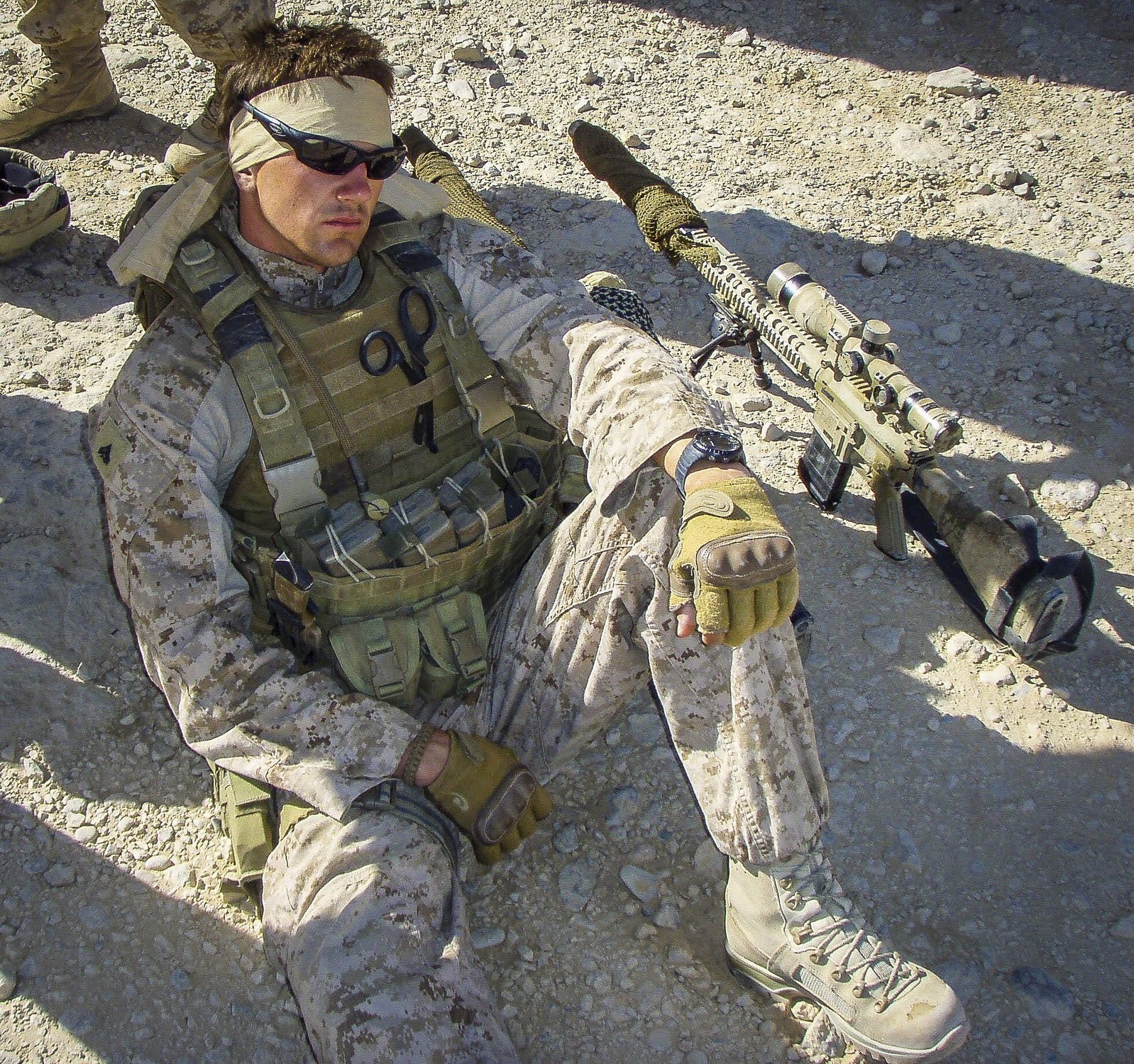 "For example, stalking represents more than just making it from point A to point B and taking two shots without being seen. The skills learned in stalking apply to everyday life: how we go throughout our day, interact with people, deal with daily challenges or unexpected setbacks, environmental changes, external influences, and not only surviving but thriving — in a sense, mastering the maintaining of a flow state, or the practice of zen. Most Marine Scout Snipers encapsulate a mixture of freethinking hippies, Greek philosophers, and stoic idealism capable of extreme acts of violence. 'Suffer Patiently, Patiently Suffer' becomes more than a cool catchphrase but a way of life.
"By the time a Marine Scout Sniper becomes a team leader, the amount of knowledge, schooling, and professional development is unprecedented. A seasoned Marine Scout Sniper can call in and coordinate air assets, naval and artillery fire, build charges, pick up any weapon and become deadly proficient with it, mentor and advise leadership on tactical decisions and mission planning, and more.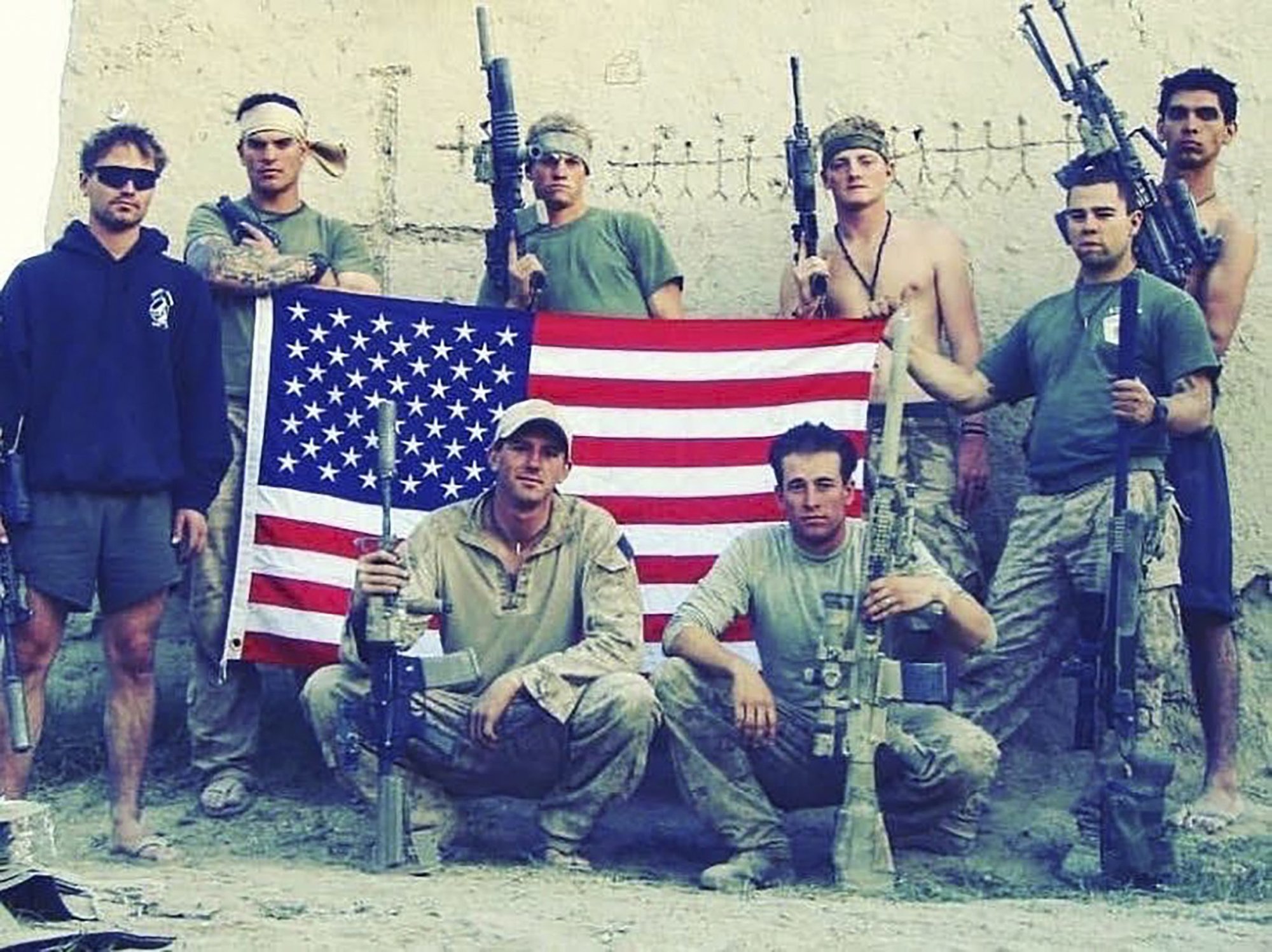 "Overall, to me, what it means to be a Marine Scout Sniper is to make a conscious decision to live the rest of your life as a student to it. To be proficient in every aspect of your life. In everything you do, do so to the best of your abilities, with humility, seek knowledge and understanding in all things. Whether that is applicable to your current career while in or as a carpenter when you get out, your marriage, friendships, relationships, and personal development. It means in all those things, you will strive to be an asset and add value, to serve others through constant and honest self-evaluation and development, seeing what needs to be done then doing it without being asked, 'fill and flow,' a master student.
"The lifelong brotherhood that is born from that path, born in suffering, is priceless."