Three years after a presidential order to do better, the Department of Defense is still not screening most service members for suicide risk when they leave the military, according to a report from the DOD inspector general.
The DOD was supposed to screen 100% of transitioning service members by the end of 2018, according to a joint action plan between the Department of Veterans Affairs, the DOD, and the Department of Homeland Security. But the Pentagon only screened 16% in 2018, 30% in 2019, and 34% in 2020, according to the IG report released Friday, Nov. 12.
The failure to identify suicide risk and provide mental health care for service members leaving active duty may jeopardize patient safety, according to the report.
"It's VA's job to care for veterans once they leave service, but given this report, I'm concerned that DoD is not setting VA up for success, especially when it comes to mental health care," House Committee on Veterans' Affairs Chairman Mark Takano, D-Calif., wrote in response to the IG report.
Suicide rates have increased in the US for the past 20 years, but the rate among active military personnel and veterans is still higher than that of the general public, according to Brown University's Cost of War Research Series. The research estimates that 30,177 American active-duty personnel and veterans of the Global War on Terror have committed suicide since the GWOT started — more than four times as many as have died on the battlefield.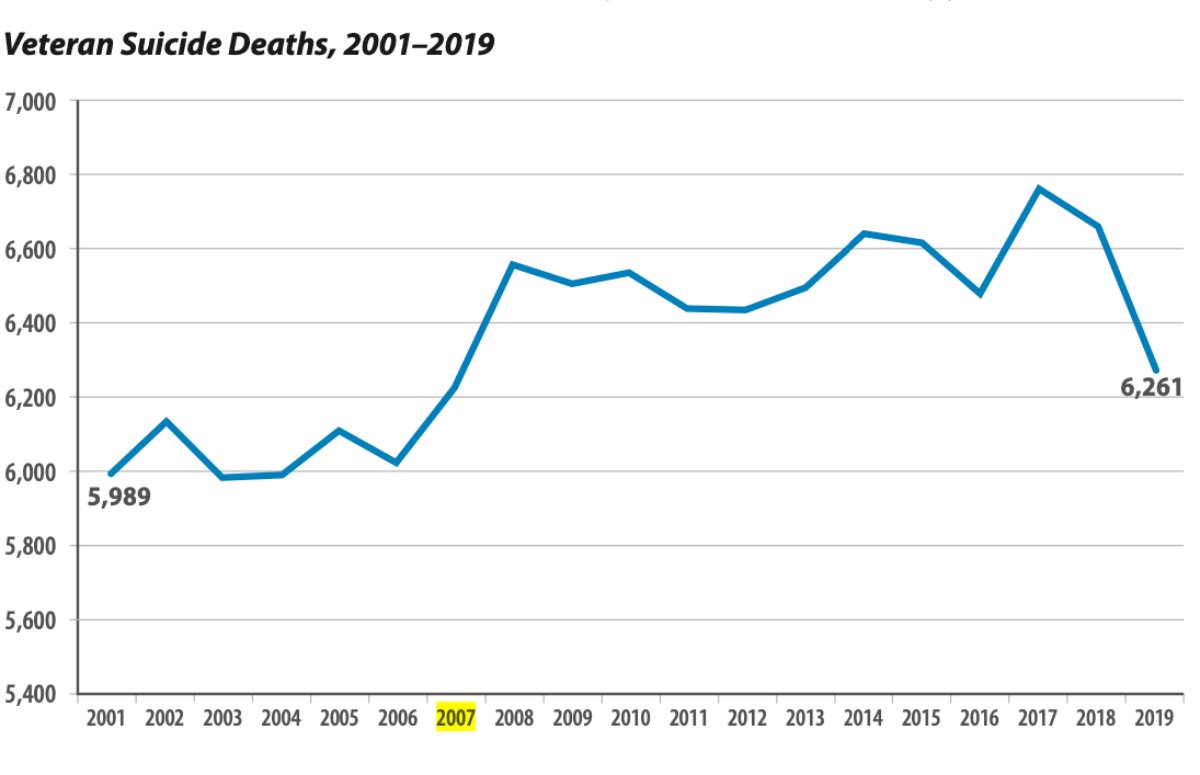 But there has been some good news. A September report found that the veteran suicide rate dropped 7.2% from 2018 to 2019, the most recent year for which data was available. The VA called the drop "unprecedented." However, the VA report noted the veteran suicide rate remained far higher than that of nonveterans.
"Suicide prevention remains a top priority for VA," VA Secretary Denis McDonough said in a statement in September. "Suicide is preventable, and everyone has a role to play in saving lives."
In 2018, President Donald Trump ordered the VA and Pentagon to provide "seamless access to mental health treatment and suicide prevention resources," especially during the "critical 1-year period" following the transition to civilian life. The Pentagon and VA released their plan in May 2018. It included early screenings, peer support networks, and pre-transition VA health care registration.
But Friday's IG report found the Defense Health Agency and military branches did not include a mental health assessment and suicide risk screening as part of the Separation History and Physical Exam, or SHPE. The SHPE is the only medical exam required to be administered to transitioning service members.
Additionally, the DOD did not implement a "warm handoff" between the Military Health System and the Veterans Health Administration for transitioning troops.
In response to the IG's recommendations, Gilbert Cisneros, the undersecretary of defense for personnel and readiness, wrote that the DOD was collaborating with the VA to update the military exit examination into one "single baseline examination" that could be used by both departments. The new examination should be in place by October 2022, according to Cisneros' letter.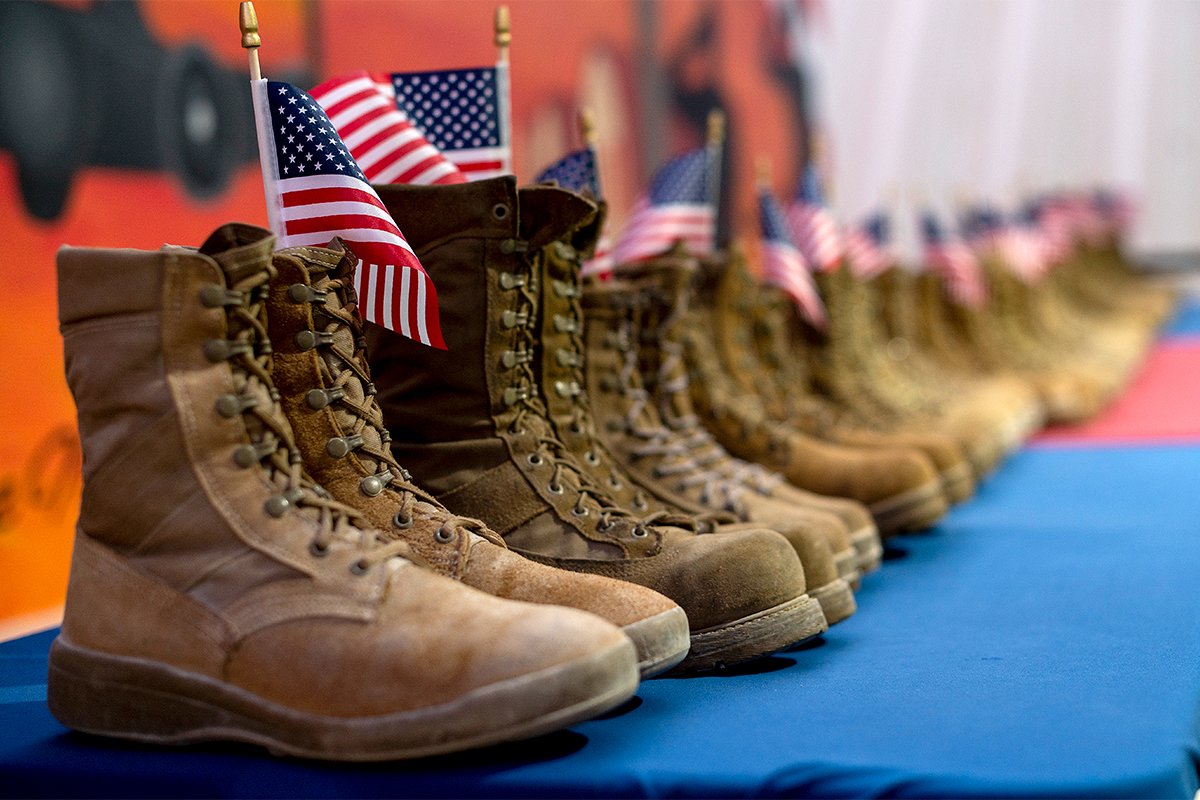 Questionnaires provided during separation will include screenings for post-traumatic stress, depression, and alcohol-use disorders. The clinical evaluation will include suicide and violence risk assessments, Cisneros wrote.
The spotlight on suicide prevention comes just weeks after President Joe Biden unveiled his new military and veteran suicide prevention strategy.
"In an average day, 17 veterans die by suicide—not in a far-off place, but right here at home," Biden wrote in a letter accompanying the plan, which was released earlier in November. "They're our daughters. Our sons. Parents. Spouses. Siblings. Beloved friends and battle buddies. Each of these precious lives leaves behind loved ones who feel their absence every single day, like a black hole in the middle of their chests."
Biden's plan focuses heavily on improving lethal-means safety, which is a voluntary practice of reducing one's suicide risk by limiting access to items that can be used to self-harm, such as medication and firearms. It also advocates for improving crisis care, addressing risk factors, increasing access to mental health care, and bolstering research coordination and data sharing between federal agencies.
Resources
Veterans Crisis Line is free, anonymous, and available for any service member or veteran to talk about anything that's on his or her mind. Call 800-273-8255, then press 1.
Veterans can go directly to their local VA medical centers for emergency mental health care, regardless of discharge status or enrollment in other VA health care.
Vet Centers are community-based counseling centers where 70% of staff are veterans. Call 877-927-8387 or find one online.
Read Next: