A Navy SEAL convicted of involuntary manslaughter in the killing of an Army Special Forces soldier was sentenced to 10 years in prison over the weekend.
Formerly a member of the Naval Special Warfare Development Group, commonly known as SEAL Team 6, Chief Petty Officer Anthony DeDolph was formally charged in November 2018 for the death of Army Staff Sgt. Logan Melgar, a Green Beret assigned to the 3rd Special Forces Group who was deployed to Mali in 2017 as part of a multinational counterterrorism operation. DeDolph, who was busted down in rank to seaman, will also be dishonorably discharged from the Navy, according to the terms of his sentencing.
Along with another SEAL and two Marine Raiders, in June 2017 DeDolph allegedly surprised Melgar during his sleep and restrained him. Melgar unexpectedly died after DeDolph, a former professional mixed martial arts fighter, put him in a chokehold. According to testimony, Melgar stopped breathing within seconds. Despite the immediate rendering of first aid, including CPR and an emergency tracheotomy, the 34-year-old Green Beret later died at a French medical facility.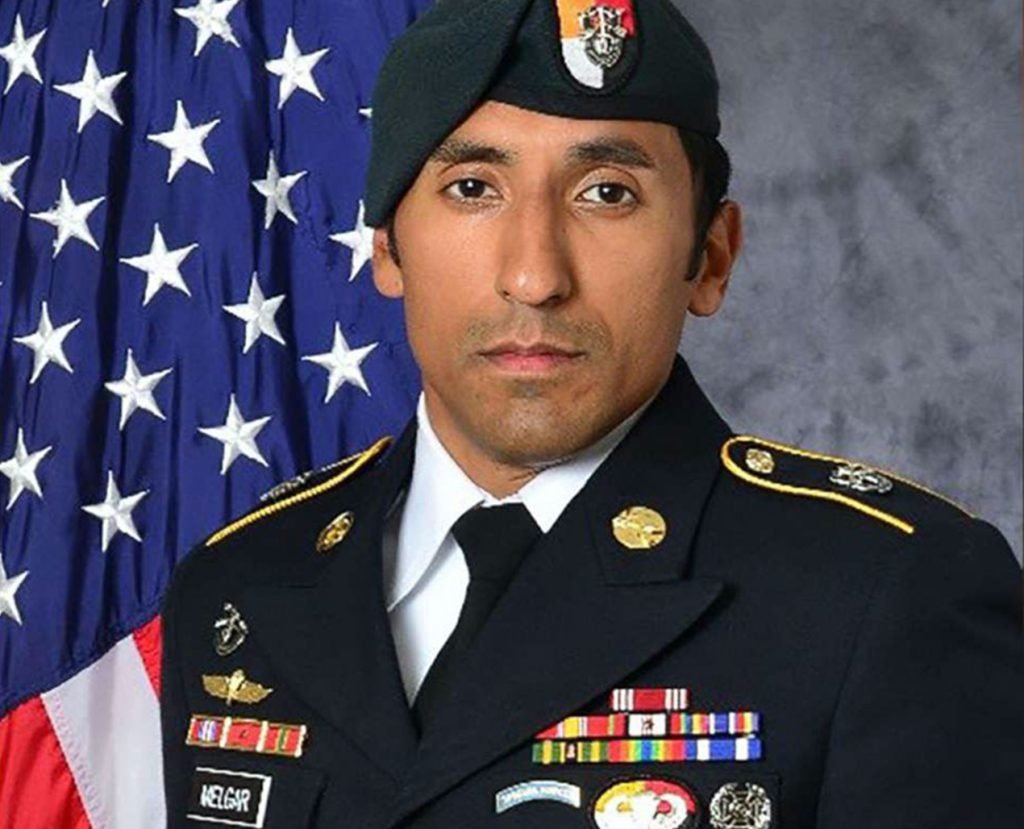 The criminal charges originally levied against DeDolph include felony murder, conspiracy, obstruction of justice, burglary, hazing, and involuntary manslaughter. In exchange for the Navy dropping the felony murder and burglary charges, DeDolph pleaded guilty to involuntary manslaughter. That crime carried a maximum sentence of 22.5 years in prison.
DeDolph also pleaded guilty to hazing, conspiracy, and obstruction of justice. As part of his plea bargain, he reportedly agreed not to profit from the case or his time as a member of SEAL Team 6.
DeDolph was the third of four defendants to plead guilty in the case. Navy Chief SWO Adam Matthews, who is also a SEAL, and Marine Raider Staff Sgt. Kevin Maxwell Jr. have already pleaded guilty and agreed to serve as prosecution witnesses in future trials.
Following Melgar's death, a cover-up ensued in which Matthews and DeDolph agreed to tell investigators that Melgar had accidentally died during hand-to-hand combat training. They also claimed that Melgar was drunk at the time, and excluded the participation of the two Marines, Madera-Rodriguez and Maxwell, from their account of the incident.
Matthews, who faced the same charges as DeDolph, pleaded guilty to conspiracy, unlawful entry, hazing, obstruction of justice, and assault with battery. He was sentenced to a one-year confinement and a bad conduct discharge.
Maxwell, for his part, pleaded guilty to negligent homicide, hazing, and making false official statements. He was sentenced to four years in prison. The other Marine Raider, Sgt. Mario Madera-Rodriguez, awaits a Feb. 1 court-martial trial at Naval Station Norfolk in Virginia.
DeDolph plans to appeal his sentence, said his lawyer, Phil Stackhouse.