A sordid chapter in the history of America's special operations community is nearing its end. In its wake, an Army Special Forces soldier is dead, and four other elite special operators — two Navy SEALs and two Marine Raiders — have all faced a litany of serious criminal charges, including felony murder.
A Navy SEAL who previously admitted to choking to death an Army Special Forces soldier during a 2017 deployment to Mali will plead guilty to several charges in the coming days, his attorney told media agencies this week.
Formerly a member of the Naval Special Warfare Development Group, commonly known as SEAL Team 6, Chief Petty Officer Anthony DeDolph was formally charged in November 2018 with a laundry list of charges related to the strangulation death of Army Staff Sgt. Logan Melgar (pictured above), a Green Beret assigned to the 3rd Special Forces Group who was deployed to Mali in 2017 as part of a multinational counterterrorism operation. The criminal charges levied against DeDolph include felony murder, conspiracy, obstruction of justice, burglary, hazing, and involuntary manslaughter.
Along with another SEAL and two Marine Raiders, in June 2017 DeDolph allegedly surprised Melgar during his sleep and restrained him. Melgar unexpectedly died after DeDolph, a former professional mixed martial arts fighter, put him in a chokehold.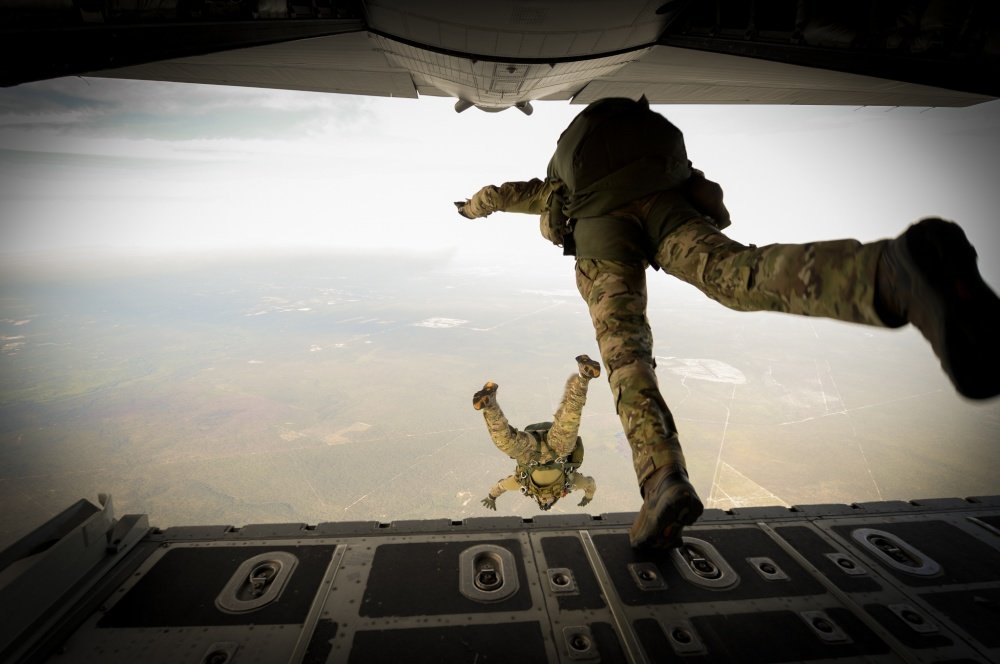 DeDolph faces a hearing before a judge in Norfolk, Virginia, on Jan. 14. According to news reports, DeDolph will plead guilty to his role in the killing. While DeDolph's lawyer did not name the specific charges, citing unnamed sources The Daily Beast reported the SEAL plans to plead guilty to involuntary manslaughter, obstruction of justice, and hazing.
"This agreement will end the contested charges, allowing SOC [Special Operations Chief] DeDolph to accept responsibility for those offenses he can and mitigate most of the concerns over classified material present in the case," Phil Stackhouse, DeDolph's civilian attorney, said in a statement. "We believe what is intended by a person's actions is eminently important and the agreement recognizes that SOC DeDolph never intended to injure Logan Melgar, but also recognizes the fact that Melgar died as a result of actions that went tragically wrong on June 4, 2017."
In exchange for DeDolph's guilty plea, the prosecution has reportedly agreed to drop the felony murder and burglary charges against him. DeDolph has also reportedly agreed not to profit from the case or his time as a member of SEAL Team 6. If the judge accepts DeDolph's guilty plea on Jan. 14, his case will go before a jury for sentencing.
DeDolph is the third of four defendants to plead guilty in the case. Navy Chief SWO Adam Matthews, who is also a SEAL, and Marine Raider Staff Sgt. Kevin Maxwell Jr. have already pleaded guilty and agreed to serve as prosecution witnesses in future trials.
Matthews, who faced the same charges as DeDolph, pleaded guilty to conspiracy, unlawful entry, hazing, obstruction of justice, and assault with battery. He was sentenced to a one-year confinement and a bad conduct discharge.
Maxwell, for his part, pleaded guilty to negligent homicide, hazing, and making false official statements. He was sentenced to four years in prison. The other Marine Raider, Sgt. Mario Madera-Rodriguez, awaits a Feb. 1 court-martial trial at Naval Station Norfolk in Virginia.
Melgar was deployed to Mali in June 2017 as part of an intelligence operation in support of a multinational counterterrorism mission against an Al Qaeda offshoot known as Al Qaeda in the Islamic Maghreb, or AQIM. The 34-year-old Green Beret had served in combat in Afghanistan and was described as "very mature for a young Special Forces soldier," by a fellow Special Forces soldier during trial.
"I would say the type of meticulousness, professionalism, candor and excitement Logan brought were extremely rare, even among elite operators. Third Group lost a phenomenal operator," Chief Warrant Officer 2 Kevin Strupkus, who served with Melgar in Afghanistan, reportedly testified in 2019.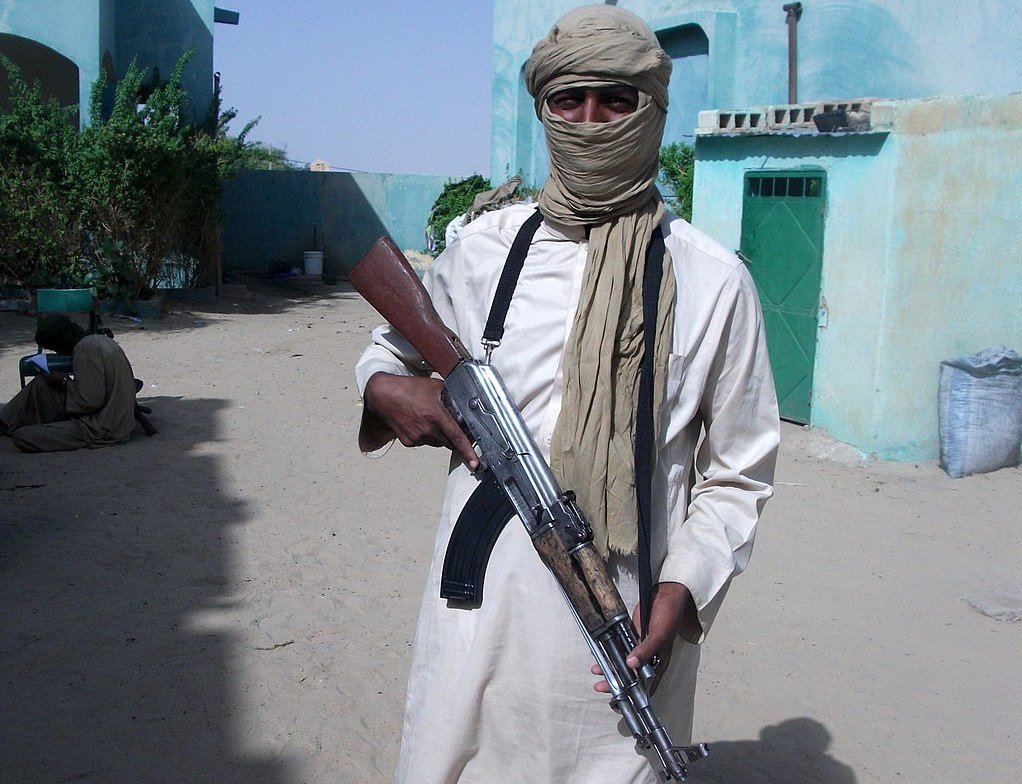 Nevertheless, while in Mali Melgar reportedly found himself at odds with some of the other American special operators due to their unprofessional off-duty behavior. Witnesses later testified that Melgar was exasperated by the "juvenile" behavior of some of the SEALs and Marines. Melgar also allegedly "ditched" the team in the Malian capital of Bamako while en route to a French embassy party, The Daily Beast reported.
According to multiple media reports and court testimony, Matthews had only been in Bamako for some 24 hours when he, along with DeDolph and the two Marine Raiders and a British special operations commando, went out for a night of barhopping.
DeDolph allegedly told Matthews that he'd been having problems with Melgar. Over drinks, the group hatched a plan to break into Melgar's room as he slept in order to duct tape him and make a video recording of him in a sexually embarrassing situation.
"It seemed to me at first that it was like a joke, but as the night progressed the reality of what we were going to do seeped in," Maxwell later testified. "Everyone thought it was funny."
DeDolph reportedly sought permission to conduct the hazing from the team leader of Melgar's detachment. At around 5 a.m. on June 4, 2017, DeDolph woke Melgar's team leader. The Army master sergeant approved the hazing but declined to participate.
Using a sledgehammer to forcibly open the door, the four special operators burst into Melgar's room. DeDolph put Melgar in a chokehold while the other three men secured his arms and legs and began to duct tape him. Meanwhile, a British expatriate and two Malian security guards filmed the incident, Maxwell and Matthews later testified.
According to testimony, Melgar stopped breathing within seconds. Despite the immediate rendering of first aid, including CPR and an emergency tracheotomy, he later died at a French medical facility.
"Logan would have stopped them from doing that to me. I know that for a fact," Maxwell reportedly testified during his sentencing trial. "I betrayed a friend of mine, a fellow American. I betrayed his future."
Following Melgar's death, a cover-up ensued in which Matthews and DeDolph agreed to tell investigators that Melgar had accidentally died during hand-to-hand combat training. They also claimed that Melgar was drunk at the time, and excluded the participation of the two Marines, Madera-Rodriguez and Maxwell, from their account of the incident.
However, Melgar's associates came forward and said that he didn't drink. Details also emerged from Melgar's wife about the contentious relationship he had with the other special operators. Multiple service branches and agencies investigated the case, and charges were ultimately handed down against DeDolph, Matthews, Maxwell, and Madera-Rodriguez in September 2018.