Sean Connery's James Bond has brought down some memorable villains: Blofeld and Goldfinger come to mind.
But what about Gen. Francis Hummel, the Marine war hero gone rogue who steals a bunch of gnarly chemical weapons, occupies Alcatraz Prison, and threatens to turn the San Francisco Bay Area into an apocalyptic wasteland if his demands aren't met?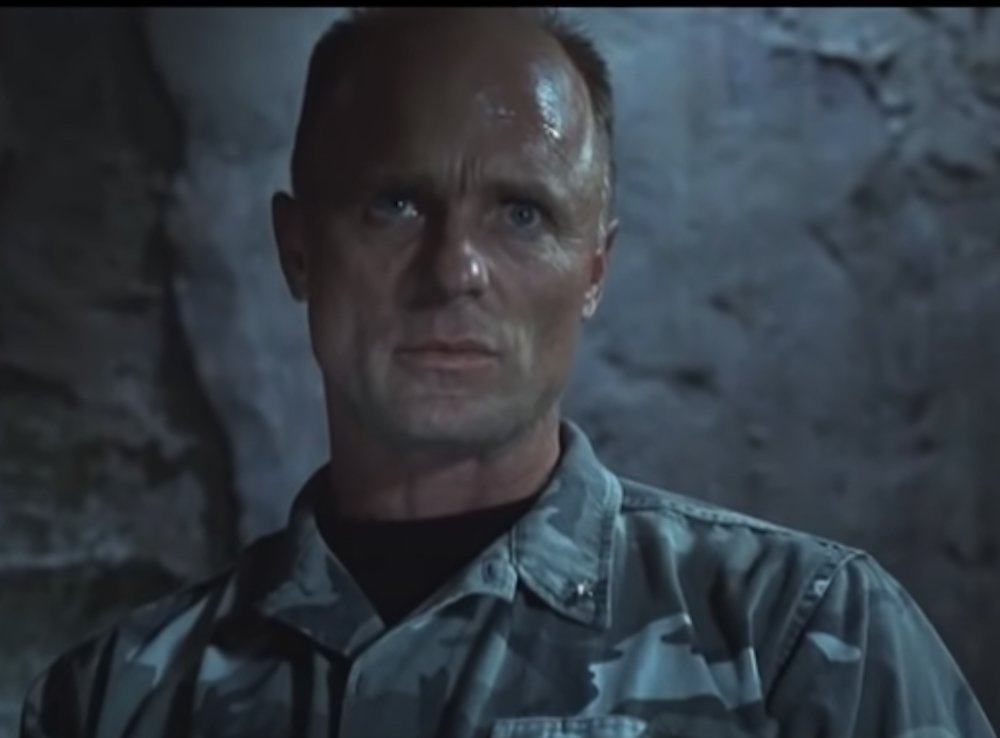 Some theorists believe Michael Bay's 1996 blockbuster The Rock is actually Sean Connery's final (and, very appropriately for 007) covert James Bond film.
Is this a stretch? Possibly, but the creator of the video clip down below seriously looks as if he's on to something. Here are a couple of eerily similar overlaps between The Rock and (other) Bond films: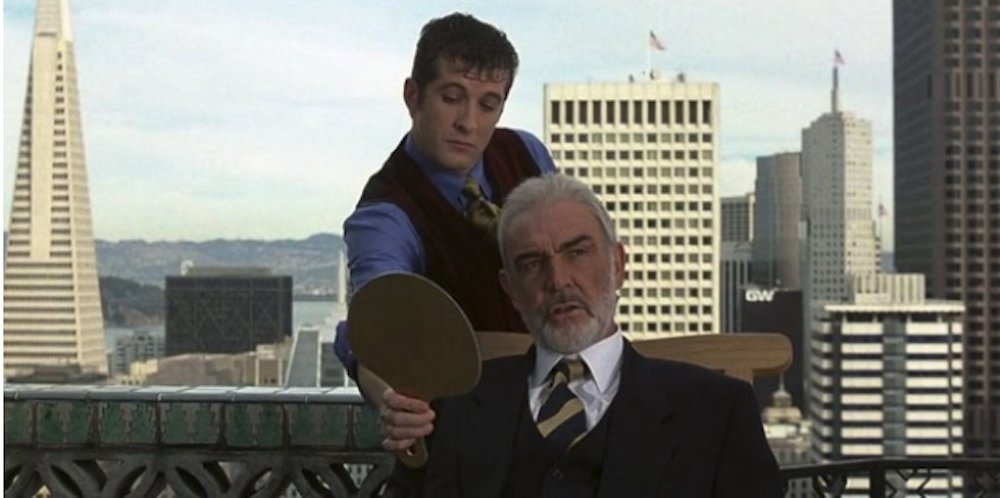 Hummel is unequivocally the ultimate Bond villain. Like any good Bond villain, he's armed to the teeth with self-righteousness, surrounded by a goon squad, and wants to get medieval with a weapon of mass destruction.
Next, take a look at this so-called "John Mason," if that is indeed his real name. Let's be honest; if James Bond had been locked in solitary confinement for three decades, he would absolutely come out the other side looking like Mason, with his matted hair and greying beard. What is Mason's first request upon being released? A posh hotel room, a fresh haircut, and an expensive suit. Bond.
But what about Connery being called "Mason" instead of "Bond?" Well, James Bond regularly uses false documents and fake names, and John Mason sounds like a perfectly bland cover for an operative. Especially perfect if, as The Rock lays out, that highly trained British agent were sent on a top-secret mission to personally recover documents for the queen. Seriously, who else could that agent be? Bond.
Who's to say Bond wasn't compromised as "Mason" and then just stuck with the name? After all, as FBI Director Womack says in the movie, "This man has no identity, not in the United States and not in Great Britain. He does not exist."
This list could go on, which is probably why this is a pretty hot theory. Take a look and decide for yourself.
Read Next: 10 Responses Vets Can Use When Asked, 'Have You Ever Killed Anyone?'