"You know you're in cadence when walking feels easier than not walking," Sebastian Junger writes in Freedom. "You know you're in cadence when you stop talking or even thinking and just walk. […] We walked around 400 miles and most nights we were the only people in the world who knew we were there. There are many definitions of freedom but surely that is one of them."
Looking down at his bare feet, transformed into "something like oatmeal" from the incessant rain and endless walking, Junger realized the journey was over. His white socks — turned pink from blood — served as a wake-up call. Junger was in his 50s, and with over 400 miles in the proverbial rearview mirror, there was no need to continue onward. He already had what he needed to write his next book.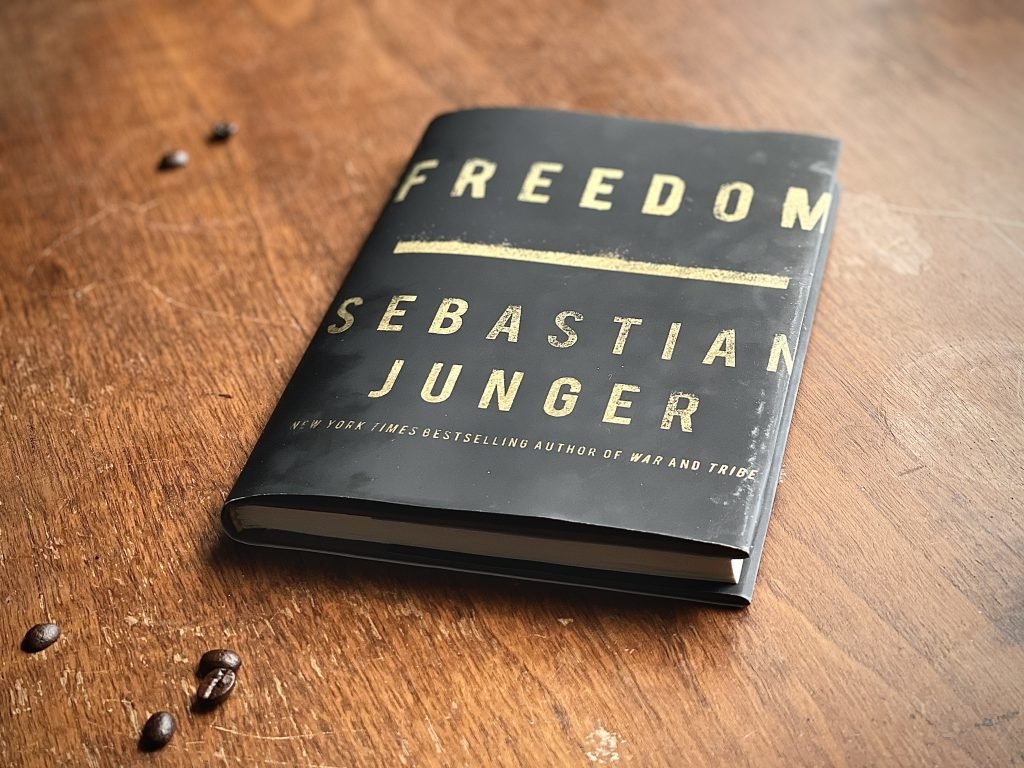 Junger is well known for his contributions to contemporary nonfiction. His first book, The Perfect Storm, spent years on the New York Times bestseller list and was turned into a blockbuster film. He followed up with A Death in Belmont, a successful venture into true crime long before America's infatuation with crime podcasts and docuseries took off.
As a conflict journalist, Junger has had a career spanning more than 20 years. He has been a contributing editor at Vanity Fair since 2000, the same year he first traveled to Afghanistan to embed alongside the Northern Alliance in their fight against the Taliban. He returned several times between 2007 and 2008, this time embedding with US soldiers in the Korengal Valley. The trips resulted in one of his best books, War, and his award-winning documentary Restrepo. His time in Afghanistan happened to be one of the most volatile of the entire war.
After Restrepo, Junger followed with a sequel, 2014's Korengal, exploring the question Why do soldiers miss war? After immersing readers in the daily lives of a grunt platoon and the looping pattern of boredom and brotherly love giving way to horror in War, Junger followed up with Tribe. That book is popular among military veterans for its more detailed examination of why soldiers miss war and how modern society makes life lonely.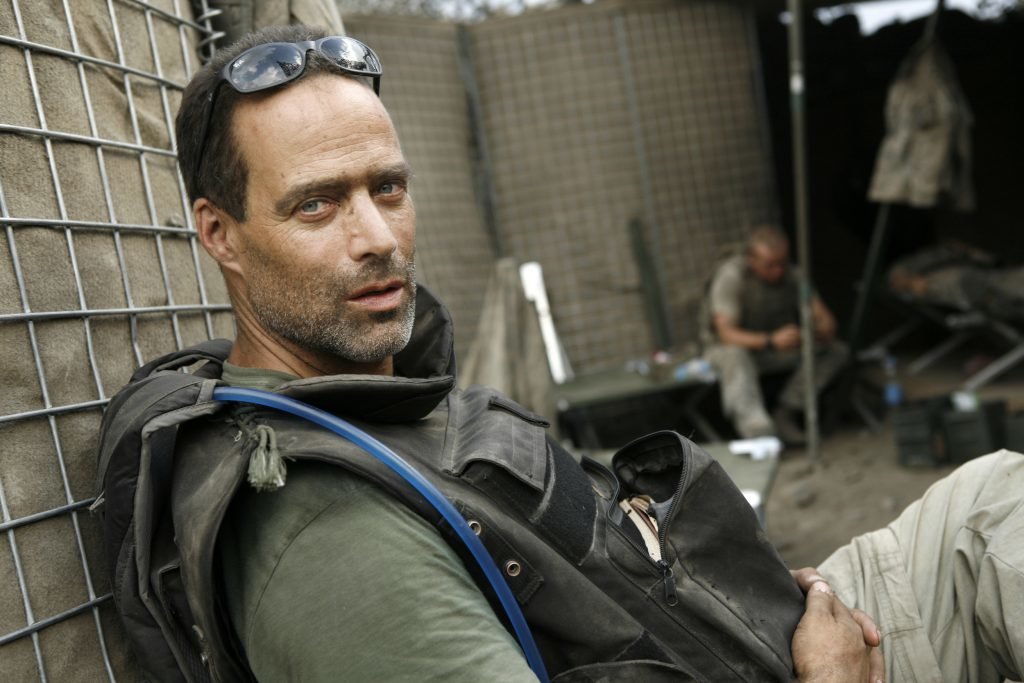 Freedom, the latest addition to Junger's body of work, is set to hit shelves on May 18. Coffee or Die Magazine was given an early look at the highly anticipated follow-up to 2016's Tribe. The book follows Junger and several nameless friends on a journey from Washington, DC, to the edge of Connellsville, Pennsylvania. They walk, avoid police officers, walk, endure storms, and walk some more, all while focusing on a central question: What is Freedom?
The book is written in Junger's signature style — an unrivaled ability to constantly move from microscopic examination to a wide-lens perspective. He zooms in and out continuously, all while remaining connected to the long walk driving his narrative.
The hike is almost entirely done by illegally strolling along active railroads. Junger and his cohort dodge speeding trains, survive dangerous thunderstorms, slip sketchy loners, and decline plenty of people eager to join them. They even get shot at. Junger's HBO documentary The Last Patrol captured much of the journey, though it only loosely resembles Freedom.
The walk serves to keep the reader oriented with some kind of waypoint, but the focus of Freedom has very little to do with Junger's physical journey and everything to do with where his mind wanders. Thanks to Junger's skill as a storyteller, the book doesn't ramble or lose its way.
Freedom ranges from topics such as the importance of railroads to European settlers in their westward expansion, to Apache raiders and their reliance on freedom of mobility. He examines the cultural clash between the two, and their fundamental relationship to the formation of modern America. He concludes, "Two irreconcilable forms of freedom were at stake: a nation's freedom to maximize its own prosperity, and an individual's freedom to own and control land." Both interpretations of freedom have since swirled together. Junger continues down the rabbit hole, comparing the United States to a speeding train. He goes so far as to say, "America could seem like that as well, a country moving so fast and with so much weight that only a head-on collision with itself could make it stop."
Junger marches forward, tackling the complicated nature of freedom from the viewpoint of insurgencies. He uses the anatomy of a boxing match to distill the topic into simpler concepts:
"They do what small athletes do; they stay mobile, they avoid standing toe-to-toe and trading blows, and they strike only when they can get away. Conventional armies burn through more fuel, munitions, and food in the same way that large fighters burn through more oxygen, and even wealthy nations can't afford to maintain that level of effort indefinitely. The logistical demands of a modern, mechanized army are so enormous that most of its resources go into simply sustaining itself; no more than one-third of its soldiers are directly engaged in combat, and usually far less. Insurgents, on the other hand, are almost all engaged in combat — often including senior commanders. And they never have to win; they just have to keep not losing."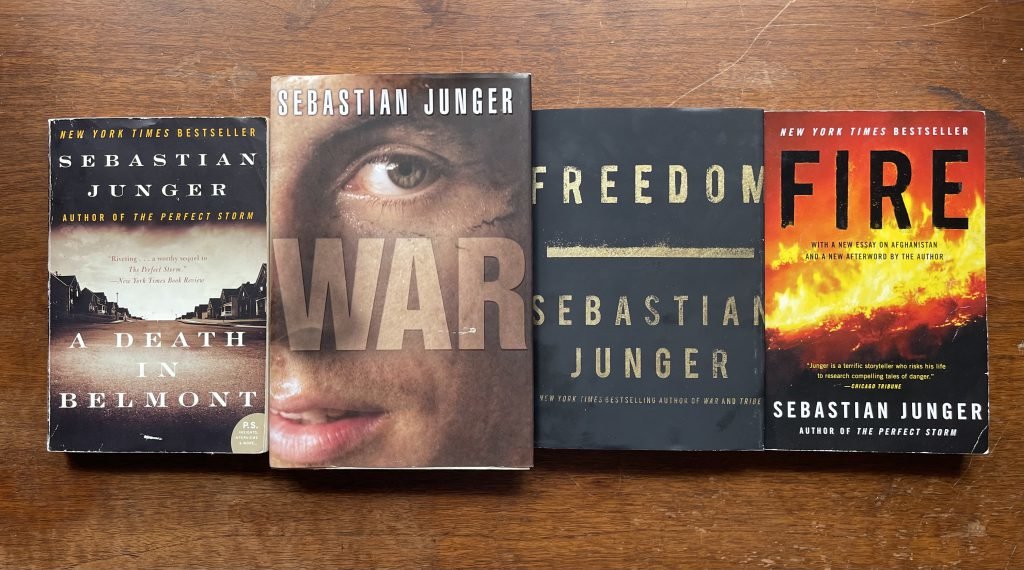 Junger is intimately familiar with insurgency from his time in Afghanistan, and he leaves no room for ambiguity regarding his view of the Taliban. He condemns the Taliban as an "oppressive ideology that has almost no respect for human rights," while reminding readers that the United States was born out of what was once considered an insurgency. Film and literature have made it abundantly clear that insurgency and freedom often go hand in hand. Even apolitical fans of Star Wars and Red Dawn can't deny the correlation, and Junger takes his own stab, using a little more history and a little less Hollywood, at understanding why insurgencies occur.
Freedom is essentially 133 pages of philosophical daydreams that educate and entertain. It is equally as thought provoking as Tribe and as enjoyable as Fire — his collection of short stories focused on dangerous jobs. There's history, science, reflection, and beautiful prose. And of course, walking. Lots of walking.
---
Freedom by Sebastian Junger, Simon & Schuster, 160 pages, $25.99, available May 18, 2021
Read Next: 7 Must-Read Books About the Global War on Terror