Special operations forces have fought side by side with military working dogs on some of the most intense, high-stakes missions. On May 2, 2011, a Belgian Malinois named Cairo helped SEAL Team 6 clear Usama Bin Laden's compound during the operation that snuffed out the world's most wanted terrorist. On Oct. 27, 2019, a military working dog named Conan helped US Special Forces track ISIS leader Abu Bakr al-Baghdadi during a raid. Conan chased al-Baghdadi into a dead-end tunnel and was injured when the terrorist detonated a suicide vest, killing himself and two of his children.
Former Green Beret Travis Hall became a Special Forces K9 handler around 2009, serving on four deployments to Iraq with his trusty dog, Bear. When his work downrange was done for the day, Bear would switch from operator to confidant, laying his head in Hall's lap and unwinding in front of the TV. But when Hall left the military in 2011, Bear became a totally different animal. He stopped eating, snapped at the bars of his cage, and bit anyone who tried to enter his kennel. Hall adopted Bear and cared for him until Bear died of old age.
Inspired by the deep connection between warriors and their dogs, Travis Hall and his wife, Melissa Hall, a clinical social worker, started the nonprofit Second Chance K9. The organization pairs rescue dogs with SOF veterans suffering from post-traumatic stress and trains the dogs to meet each individual's needs. Coffee or Die Magazine caught up with the Halls and their son, Tragen, while they were awaiting the arrival of another rescue dog at their home near Clarksville, Tennessee.
This interview has been edited for length and clarity.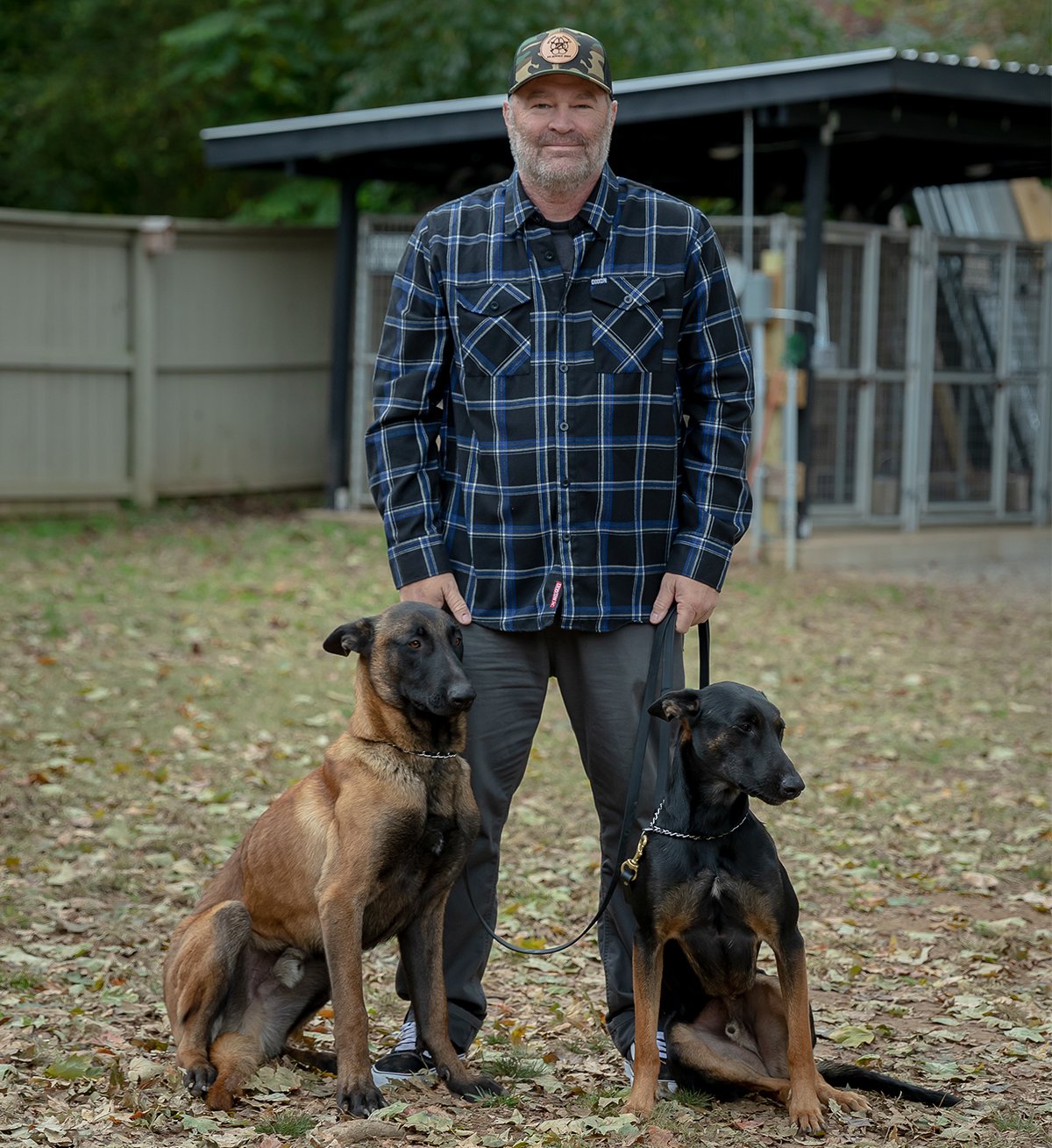 COD: What role do military working dogs play in combat missions?
TH: The dogs are just a multiplier. We would lose people in markets, or we'd be walking down a road to an objective, and that's when we were getting blown up. By having that dog and myself out front, we were able to save Green Berets' lives, make it to the target faster, and find the bombs. The dogs are just this amazing tool for tracking bad guys that made our lives safer and made us more capable at our jobs.
COD: Aside from a tactical perspective, how did your dog, Bear, impact your time in Iraq? What's it like being a military working dog handler downrange?
TH: He was my best friend and a morale boost for the guys. Not every dog on the team was people friendly. Bear was the most people friendly, the most child friendly. I would literally take that dog into a house, and you know, he would just have nuked a bad guy, and kids would be terrified of him. But I could have him sit, and he would be wagging his little tail while kids were petting on him and stuff.
COD: According to your website, Bear suffered from something like PTS himself after you left the military. Is that common for military working dogs?
TH: I think it is, especially if the dog doesn't get to go with their handler. And it definitely depends on the level of action that they see. Green Beret dogs see a lot of action. They get close to the fight. They get close to the bombs.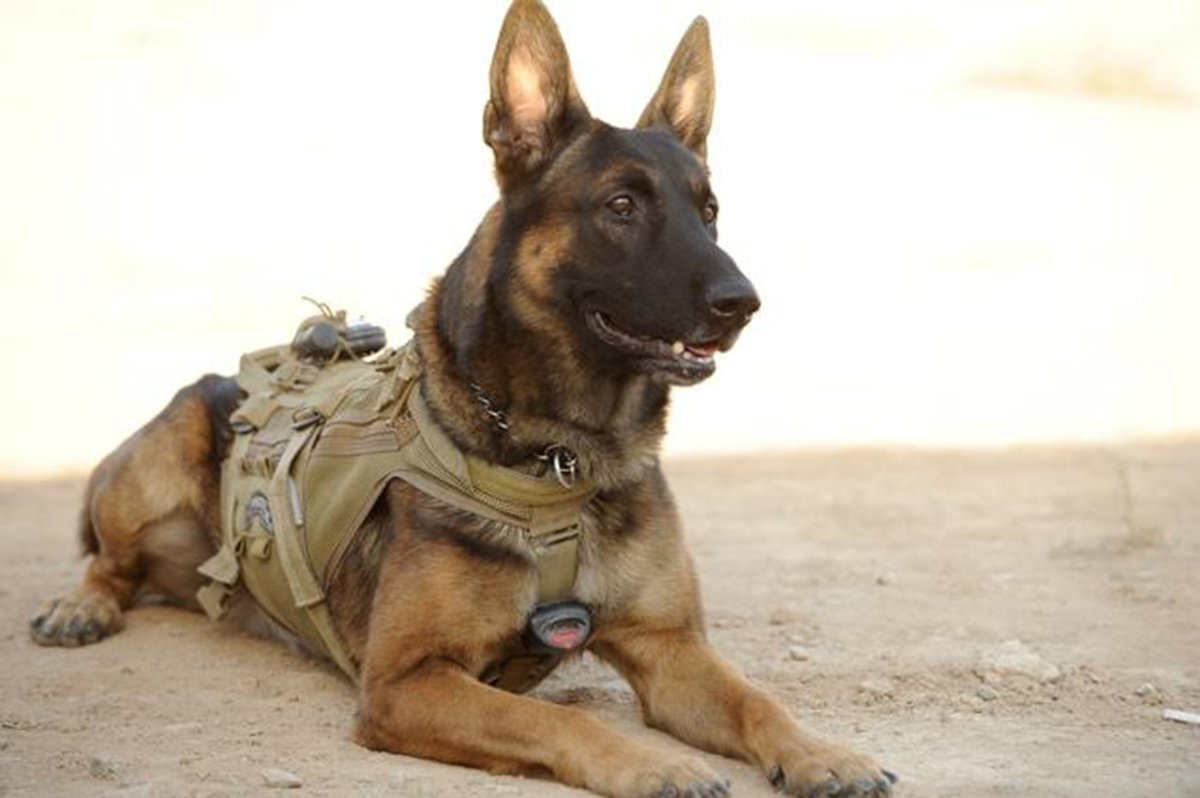 COD: You were helping train and re-home dogs by word of mouth for a few years before officially starting Second Chance K9 in 2019. How do you pair the dogs with SOF veterans in need?
TH: Melissa does a mental-health interview in the very beginning to figure out what the veteran's biggest hurdle is. Sometimes it's nightmares, so we get the dog to be able to disrupt them when they're having nightmares. Then we prefer to do a 10-day handover where the veteran stays with us or I come to them, and we do 10 solid days of training. They start building trust with that dog, and they become the center of that dog's life. We do restaurant visits, store visits, we go to the mall, and I try to get a flight in with every single one of our dogs that we can.
COD: Can you explain how service dogs help those suffering with PTS or traumatic brain injury — particularly special operations veterans? What is it about that relationship?
MH: Some of our veterans have difficulties regulating their emotions. When we have TBI veterans, the dog will pick up on their emotions and kind of nudge them. Then the veteran is like, "I'm going to just take my dog out for a break," when really he's using that time to take a break for himself.
TH: We placed a dog called Shaw with a veteran who was depressed, spending all day in bed, had a lot of PTSD, and Shaw is a go-go-go dog. So that dog was not going to allow him to stay in bed all day. He will make you get up, even if it starts with little things like throwing the ball or going for a walk. So it really starts to motivate these guys.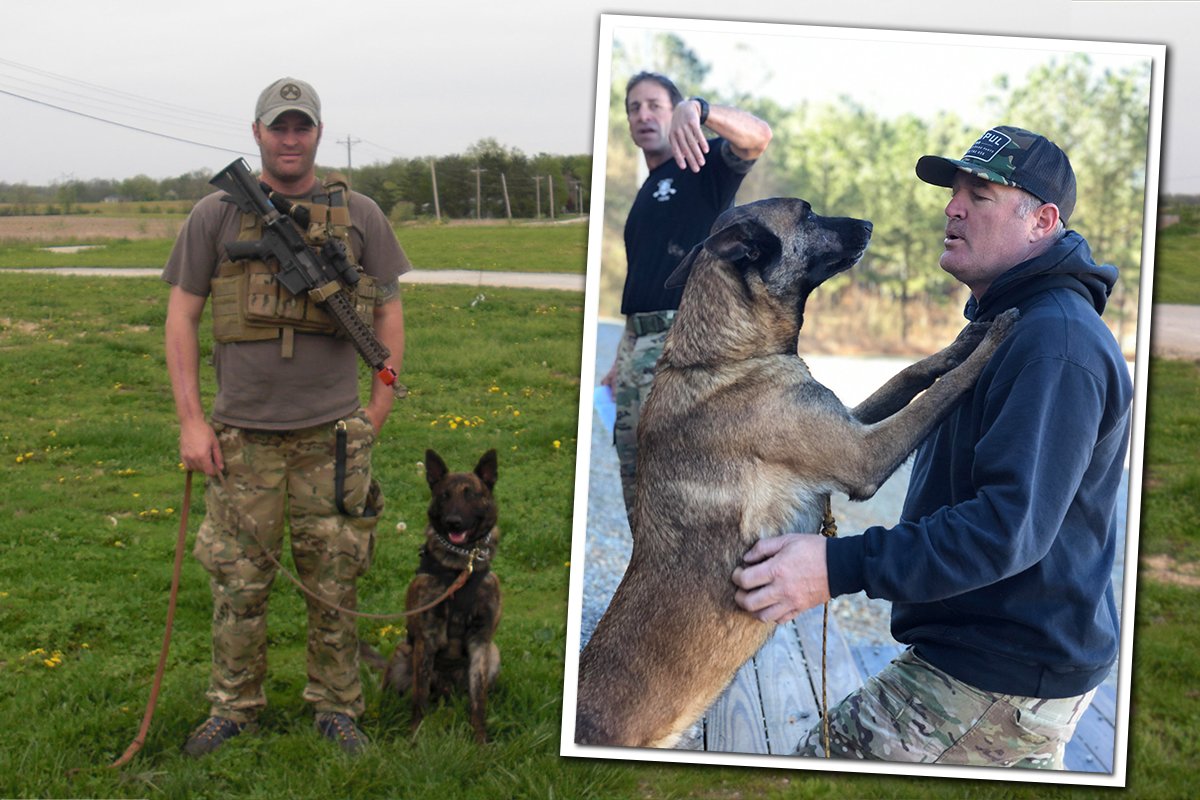 COD: What's one success story that's had the most impact on you since starting Second Chance K9?
TH: Aaron was a special operations Air Force guy who was always the one running to the fight. He had been through a lot, and his command actually recommended him getting a dog. When I placed him with a dog named Mac, Aaron was heavily drinking, he was disassociating himself from his family, and he was about to get a divorce from his wife. I made it clear to Aaron that, "Hey man. When you are with Mac, you do not drink." It's never good to be drinking around a high-drive dog because dogs will react to you differently if you're drinking, because you smell different and your body chemistry is changing. So Aaron went from being the sloppy drunk guy, to now like, "I got Mac, dude. I just want to be the designated driver." So Aaron is just crushing it at life, and Mac goes with him everywhere.
Second Chance K9 rehabilitates and trains service dogs for veterans free of charge. To donate, visit its website at secondchancek9.com.
---
This article first appeared in the Winter 2022 edition of Coffee or Die's print magazine as "Second Chance K9."
Read Next: