In what will likely be humanity's last substantial technological breakthrough before we are all killed, we have finally created self-replicating robots. Frankenstein, meet your monster.
Xenobots are a type of microscopic pseudo-organism initially created as a simple tool to help study the behavior of cells at a microscopic level. Now, thanks to humans just asking for it, they are capable of self-replicating and will surely use this to execute the plot of one of the countless works of fiction where this exact thing has led to really bad shit for humanity. Our bet is on Terminator, but we really hope it plays out like The Matrix.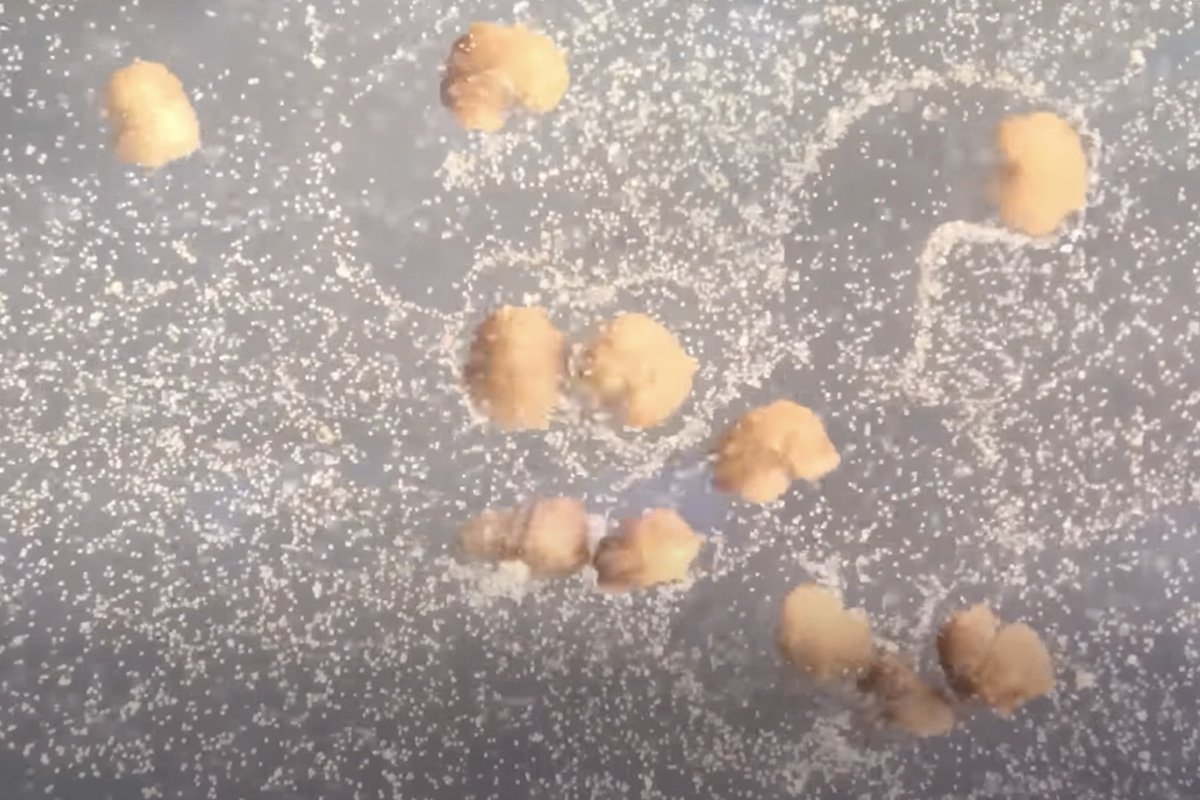 The project was funded in part by the Defense Advanced Research Projects Agency, aka the Pentagon's home for mad-scientist-like research into future technologies they hope will bolster national security. DARPA has a strange history of creating shit for the military that looks like it's straight out of Black Mirror. Some honorable mentions include mechanical elephants, robot mules, and this robot that can sweat like your uncle and do pushups for 11 minutes.
Go home, DARPA; you're drunk.
In keeping with the animal theme, the xenobots are created from the stem cells of the Xenopus laevis, or African clawed frog, which just happens to be a carnivorous, cannibalistic asshole frog with claws. This particular species of murder frog is a voracious eater that will attack and consume anything that comes near it. Its typical diet consists of everything — living or dead — and it will even eat its own offspring and the feces of other animals if it's feeling froggy. Which it always is.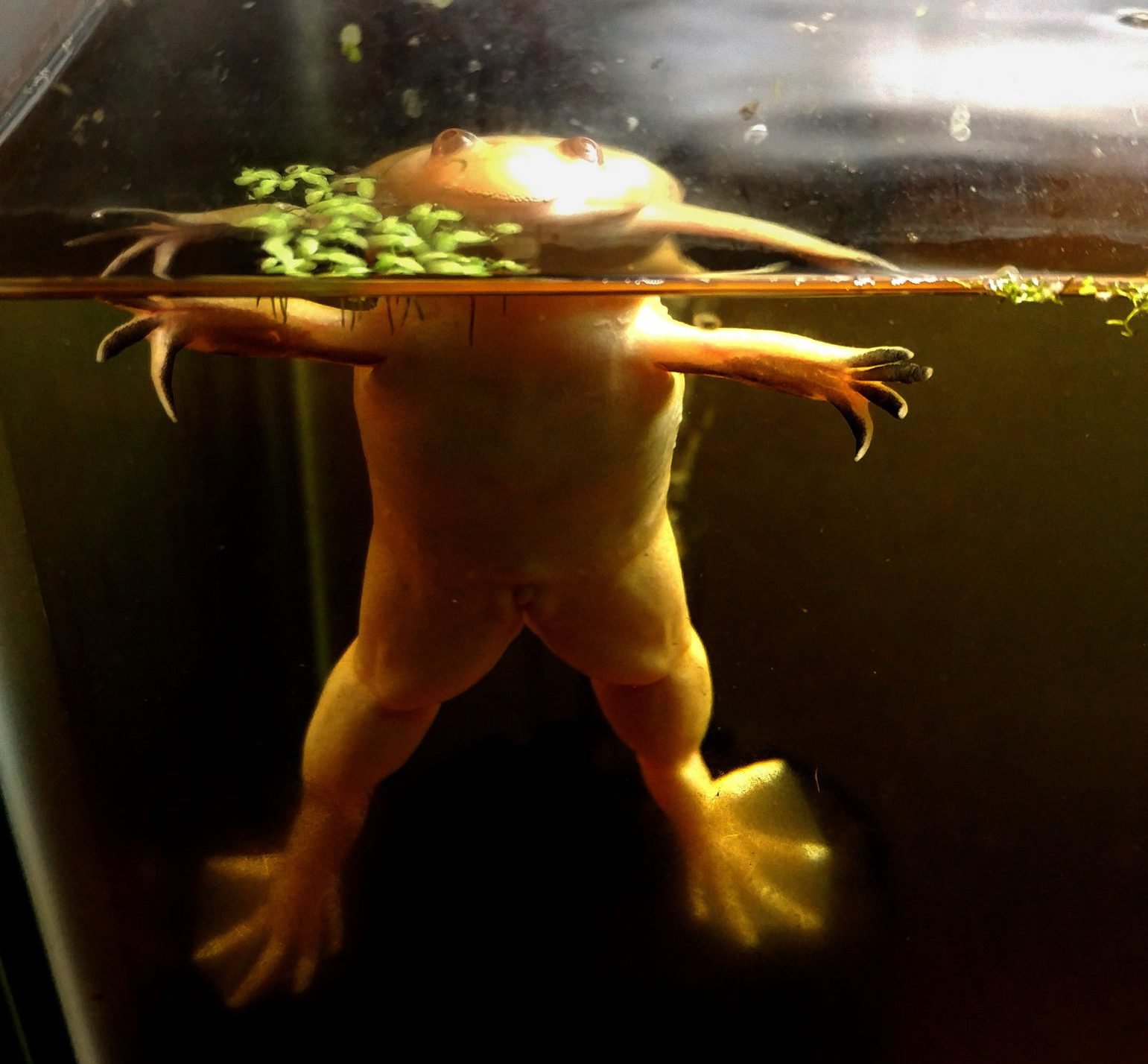 Xenobots are creators, for the time being, and spend their short lives frantically gathering provided stem cells in their petri dish and using them to self-replicate. Scientists observing this process opted to alter the xenobots by cutting out a sort of "mouth" with the aim of making them more efficient at gathering stem cells. This modification also ensures that when the xenobots finally hop out of the petri dish in the hunt for another source of stem cells, aka humans, they'll be way more efficient at chewing on our asses. Good thinking!
In what will surely be looked back upon as ironic foreshadowing, scientists behind the project said these robots do not act on their own and only behave how they are programmed to behave. We're not sure how that is a reassurance, but they also claimed that there is virtually no risk of the xenobots escaping the laboratory and self-replicating without the scientists' assistance. Right, because scientists are soooooo good at containing potentially world-altering experiments, and nothing has happened in our recent history to make someone believe otherwise. *cough cough*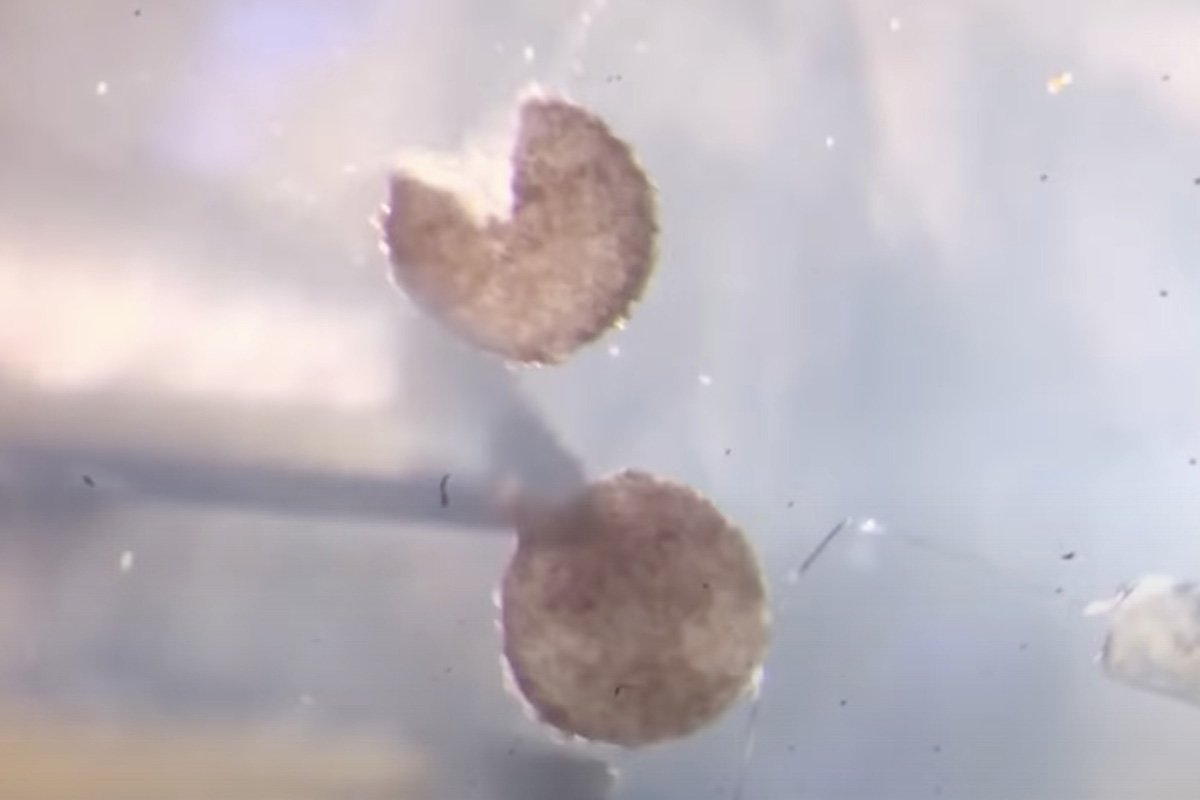 The researchers behind the project hope that one day these xenomorphs — sorry, xenobots — will be utilized for tasks that would benefit humanity, including targeting cancer cells or trapping microplastics in the ocean. Whether these new forms of life do this before or after they replicate out of control and start eating humans for their stem cells is up to them. Thankfully, for the time being, it seems like they are perfectly content spinning around in circles, eating, and mindlessly reproducing, which is painfully reminiscent of their creators.
Let's just hope they don't pick up any of our other traits.
Read Next: 10 Holiday Gift Ideas for the Coffee Lovers in Your Life