The political comedy series Servant of the People — which stars Ukraine's current president Volodymyr Zelenskyy and helped kick-start his political career — is back on Netflix.
The series originally ran in Ukraine from 2015 to 2019 and helped catapult Zelenskyy from comedy into politics. The show starred Zelenskyy as a high school history teacher who rises from his parents' basement to the highest political office in Ukraine after a cell phone video of him ranting against political corruption goes viral.
The political satire ended after three seasons when Zelenskyy launched a real bid for the presidency. Cashing in on the show's success, Zelenskyy created a new political party and named it after the hit series. In 2019, Zelenskyy — like the fictional character he played — was elected president.
Following Russia's invasion of Ukraine, there has been an increased demand to bring Servant of the People back to streaming services. The series ran on Netflix from 2017 to 2021, but according to an announcement posted to Twitter on Wednesday, March 16, Netflix has now brought the show back to its platform.
Zelenskyy's jump from fictional politician to president may once have seemed as odd and unlikely as if actress Julia Louis-Dreyfus were to use HBO's Veep to run for the White House, but he's received worldwide praise for his leadership amid the Russian invasion.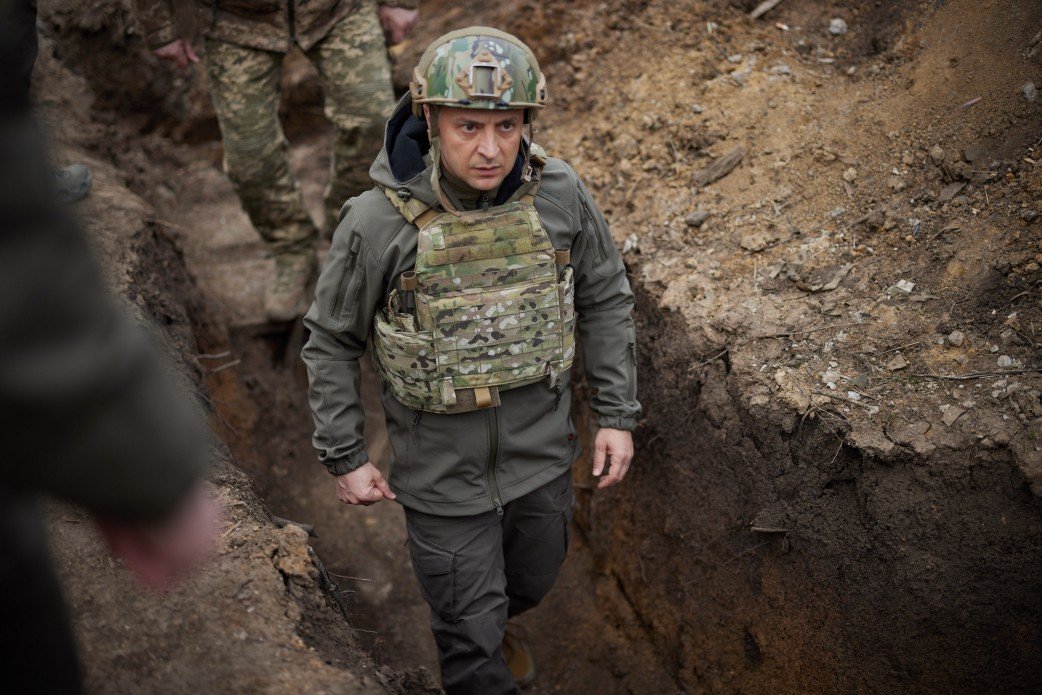 Despite offers from the United States to help him evacuate following Russia's invasion, Zelenskyy opted to remain in Ukraine.
"The fight is here; I need ammunition, not a ride," the unlikely president said in a line so brazen it could have been taken directly from the show.
Read Next: 'Come and Fight': Ukraine President Zelenskyy Asks for Foreign Volunteers