As I leaned in to shake retired Col. Dave E. Severance's hand, the small white shapes polka-dotting his navy-blue tie came into clear relief as the iconic image of Marines raising the American flag on Iwo Jima. When we met in 2002, Severance was in his 80s and serving as the reviewing officer for a ceremony aboard Marine Corps Recruit Depot San Diego.
Severance's style choice that day was fitting. To him, the men immortalized on his tie were more than heroes from the past. The Marines who raised the flag on Mount Suribachi in the midst of one of the Corps' bloodiest battles were Severance's men.
Severance enlisted in the Marines in 1938 and attended recruit training in San Diego. He volunteered for and completed airborne training, and in 1942, the young, college-educated sergeant was commissioned a second lieutenant.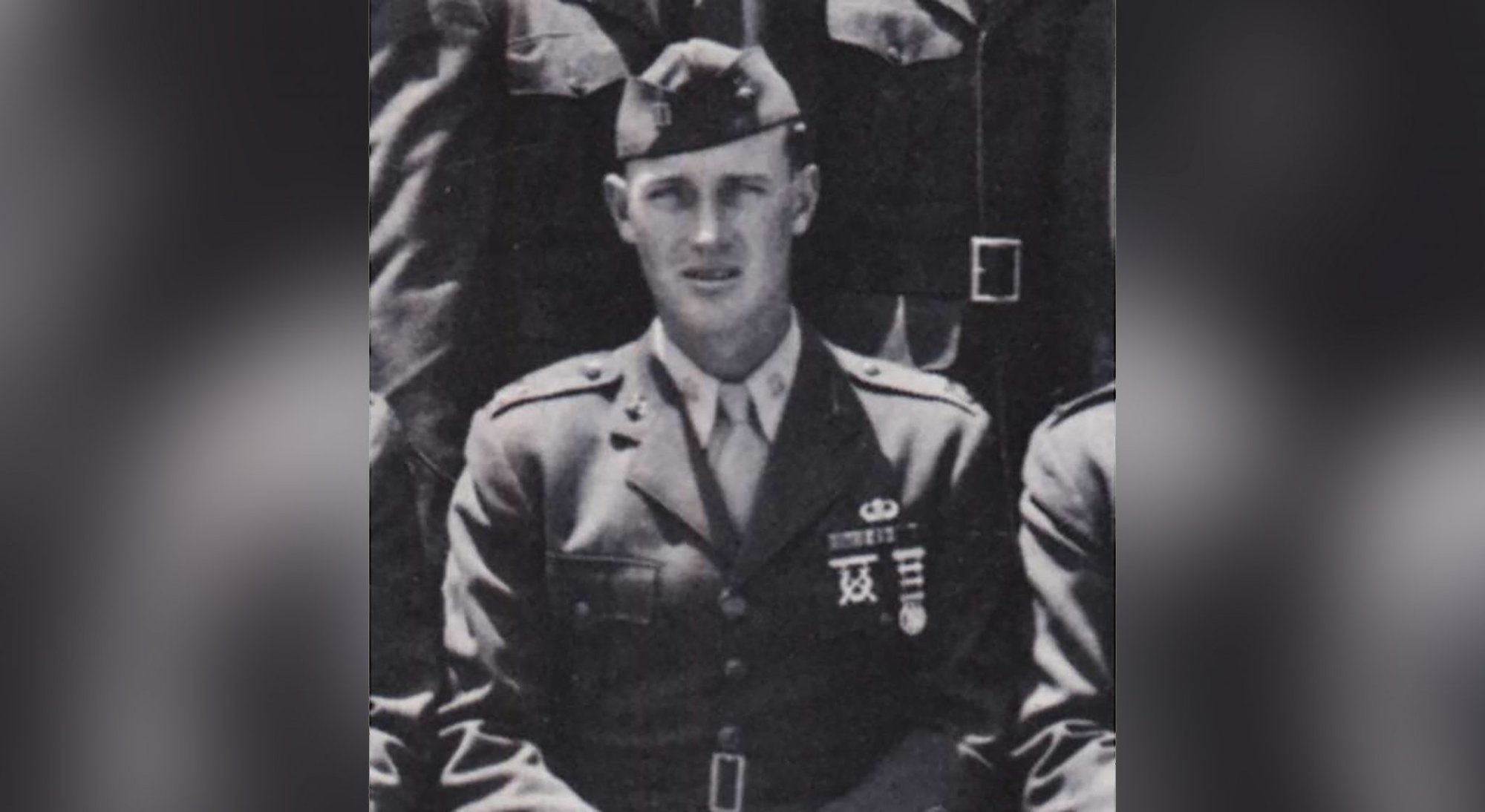 In 1943, Lt. Severance deployed to the Pacific theater with the Paramarines and saw combat for the first time in the jungles of Bougainville Island. During the battle for Bougainville, Severance proved himself in combat, leading his cutoff platoon out of a Japanese ambush with minimal casualties.
He never made a combat jump before the Marine paratrooper units were disbanded in 1944, but in April of that year, Severance was promoted to captain and given command of Company E, 2nd Battalion, 28th Marine Regiment.
Read Next: HBO Series Helps World War II Marine Open Up About Combat Experience, Serving With Chesty Puller
On Feb. 19, 1945, Severance and the men of Company E landed on the black sand beaches of Iwo Jima, having no idea the mark they would leave in the hearts and minds of future generations of Americans.
"We didn't think much about it for a long time," Severance told me in 2002. "It took a long time to see the impact of that day unfold."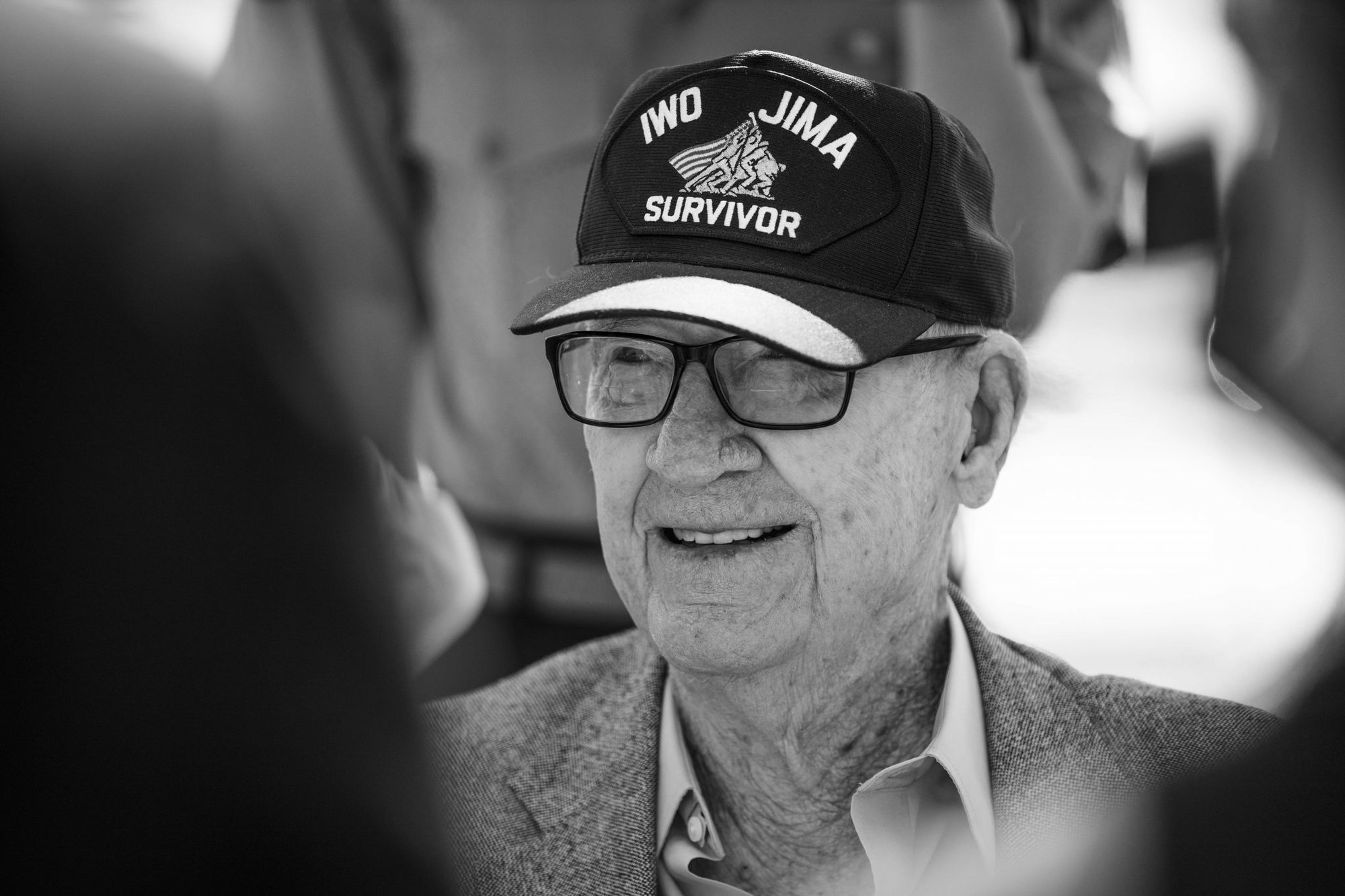 That day was Feb. 23, 1945. At 10:20 a.m., one of Severance's platoons reached the summit of Mount Suribachi and raised a small American flag.
"All the ships at sea started their sirens going, and troops were yelling and cheering," Severance told San Diego's NBC 7 during a 2015 interview. "You definitely could see that it is an American flag."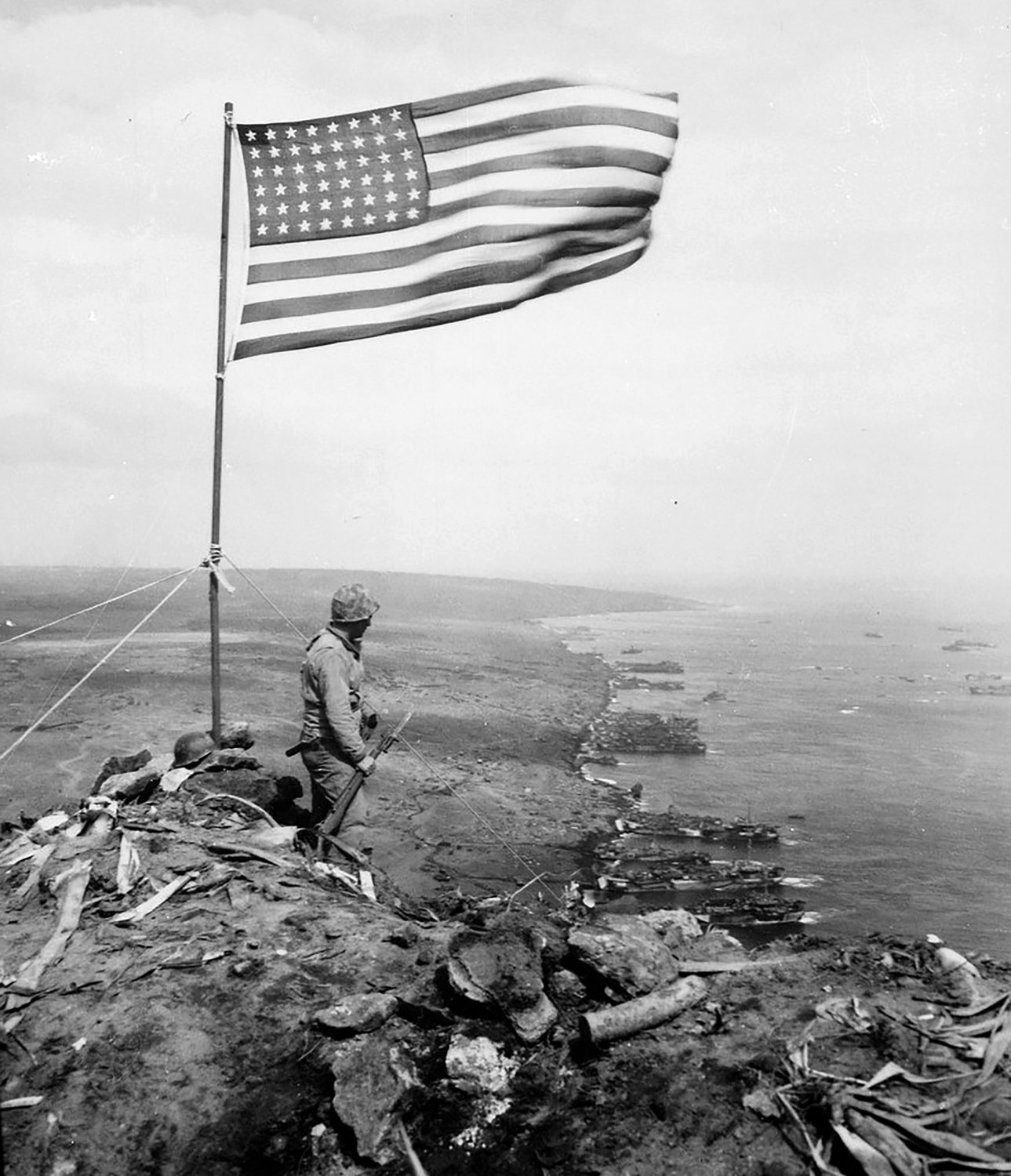 Gen. Holland M. "Howlin' Mad" Smith and Secretary of the Navy James Forrestal landed on the beach shortly after the first flag went up, and Forrestal asked to have the flag as a memento.
"My battalion commander got that word, and he was heard to say, 'Hell no! He can't have our flag! We put it up there, and we're going to keep it," Severance said in a mini-documentary for the National WWII Museum.
Severance's commander sent a lieutenant down to the beach to get another flag, and the lieutenant came back with the larger, second flag the Marines raised that day. The small task that turned out to be an incredibly significant undertaking fell to a group of Marines who had been chosen to deliver batteries and string wire to the summit.
At the top of the mountain, the Marines constructed a larger flagpole with an additional piece of pipe, tied the large flag to it, and wrote themselves into the history books.
When he heard the second flag was going up, The Associated Press photographer Joe Rosenthal took his position at the summit and snapped his famous Pulitzer Prize-winning photograph.
Sgt. Bill Guneaust, a Marine combat photographer, was also there to capture the moment with his movie camera.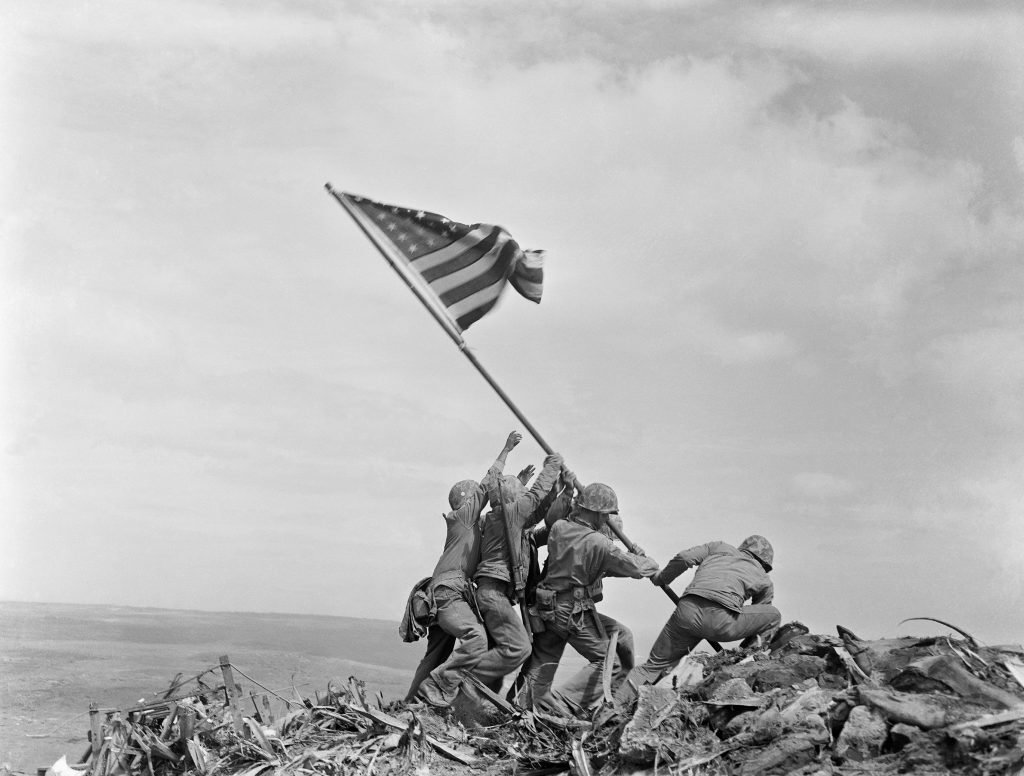 Despite all the attention the raising of the flag received that day, none of the Company E Marines suspected their actions would receive so much recognition in the years to come.
"It really wasn't a big deal at the time," Severance told me. "It wasn't until 1949 when The Sands of Iwo Jima came out — I realized the impact that moment and battle had on the nation."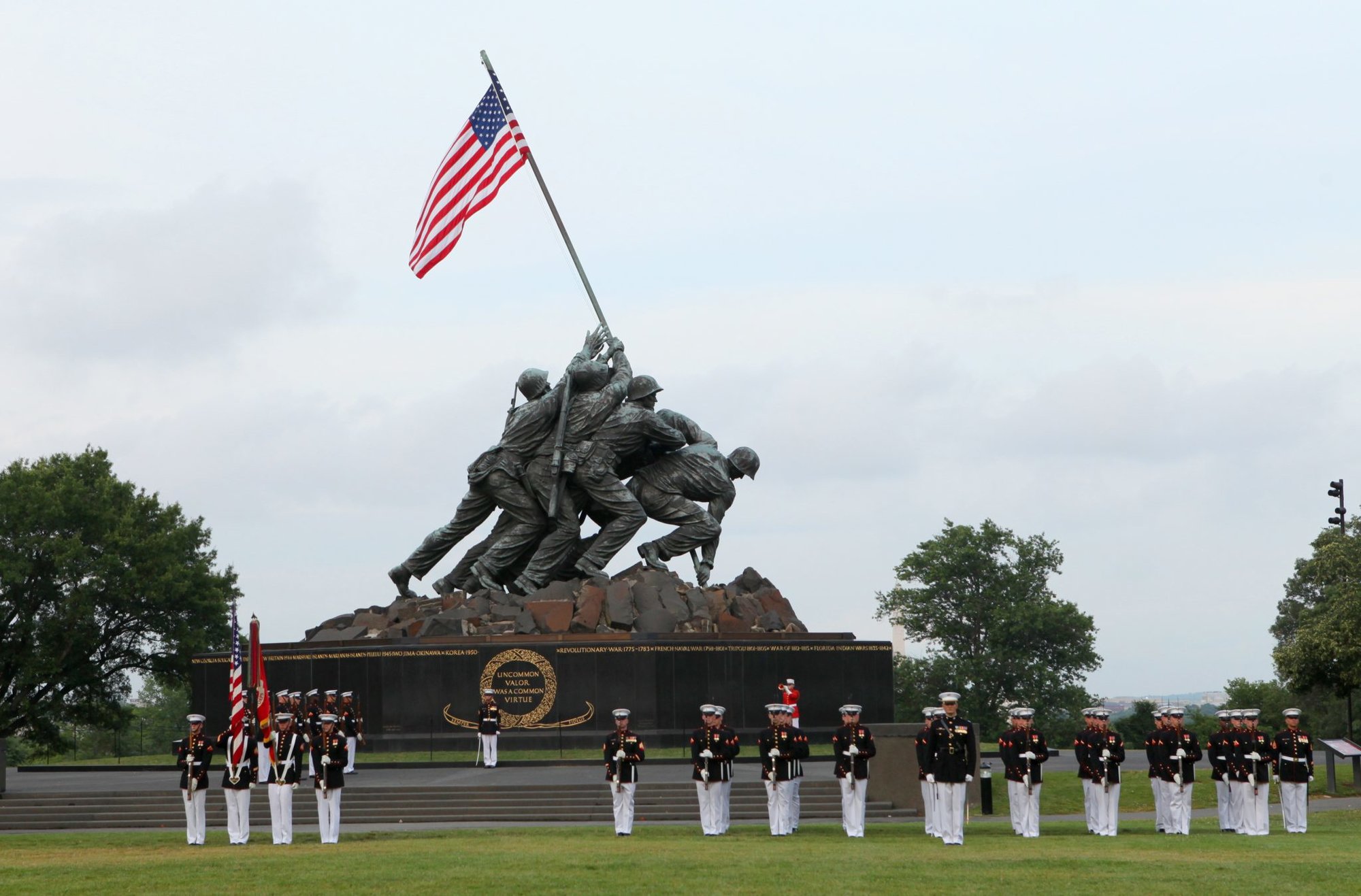 The Marine Corps War Memorial, inspired by Rosenthal's picture, was dedicated near Arlington, Virginia, in 1955, on the Marine Corps birthday, further embedding the event in the annals of American history.
Company E fought at Iwo Jima for 36 days, and 80% of Severance's men were either killed or wounded in action there.
"We didn't lose any more or less than any of the other units in the battalion," he said.
Severance was awarded the Silver Star for his actions on Iwo Jima. His award citation tells the story:
When his company was ordered to launch an attack on a heavily defended ridge south of Nishi Village, Captain Severance skillfully directed the assault against this strong enemy position despite stubborn resistance and courageously led his unit in the accomplishment of its mission. Once the objective was gained, he tenaciously held the position which formed a salient in the line. When the enemy made a fanatic effort to dislodge the company with a concentrated barrage of mortar, machine gun and rifle fire, Captain Severance marshaled his men and held the ridge until the friendly units on his flanks were able to advance and regain contact along the entire front.
In 1946, Severance attended flight training and became a Marine aviator. During the Korean War, he flew 69 combat missions and was awarded the Distinguished Flying Cross and four Air Medals.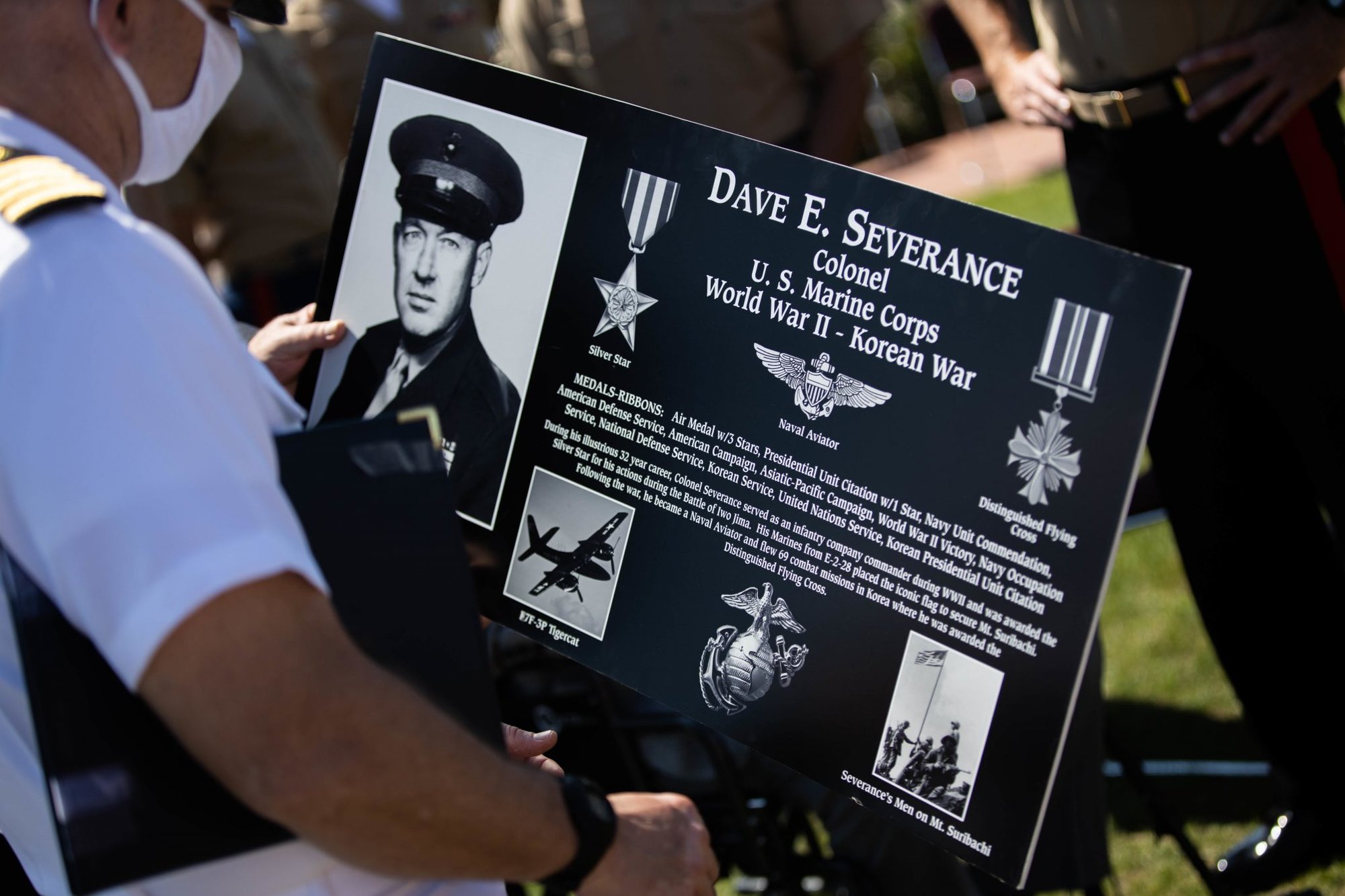 Severance retired from the Marine Corps in 1968 while serving as assistant director of personnel, headquarters, Marine Corps.
In June 1996, Severance carried the Olympic torch from the Arlington National Cemetery to the steps of the Marine Corps War Memorial.
Neil McDonough portrayed Severance in Flags of Our Fathers — the Clint Eastwood film that depicts the epic battle at Iwo Jima.
On his 100th birthday, he told NBC 7 his secret to long life: "I look back, and I didn't die. As a matter of fact I didn't even get hit. I came close a couple of times. I made it through three wars."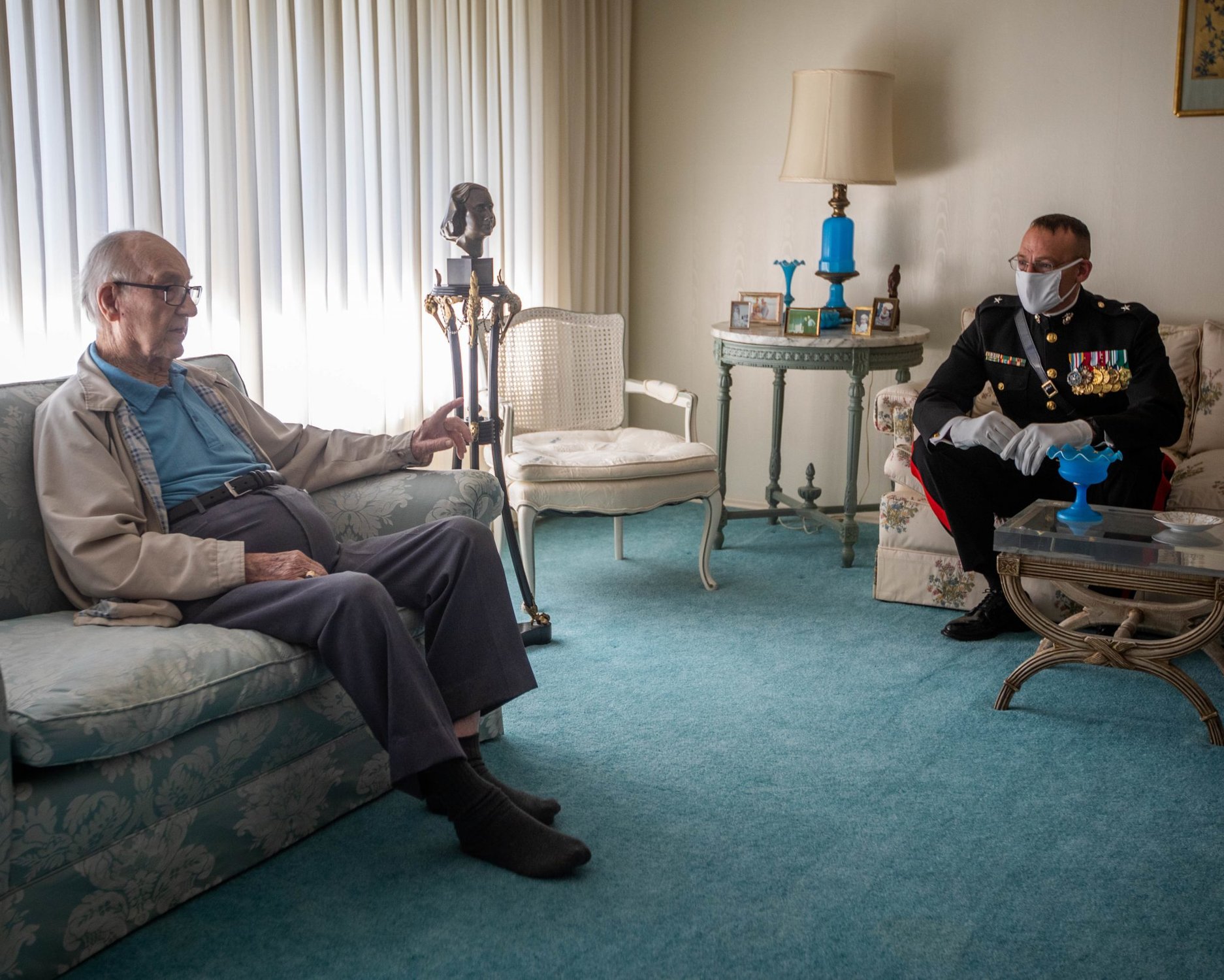 Severance also said his wife, who died four years ago, had something to do with his long life well lived.
"I had a wife that took care of me day and night," he told NBC 7.
When I was a young Marine corporal stationed at MCRD San Diego in 2002, Severance told me he doesn't understand why people are in awe when they discover his link to that unforgettable moment on Mount Suribachi.
"Sometimes people ask for my autograph, and I don't understand why," he said.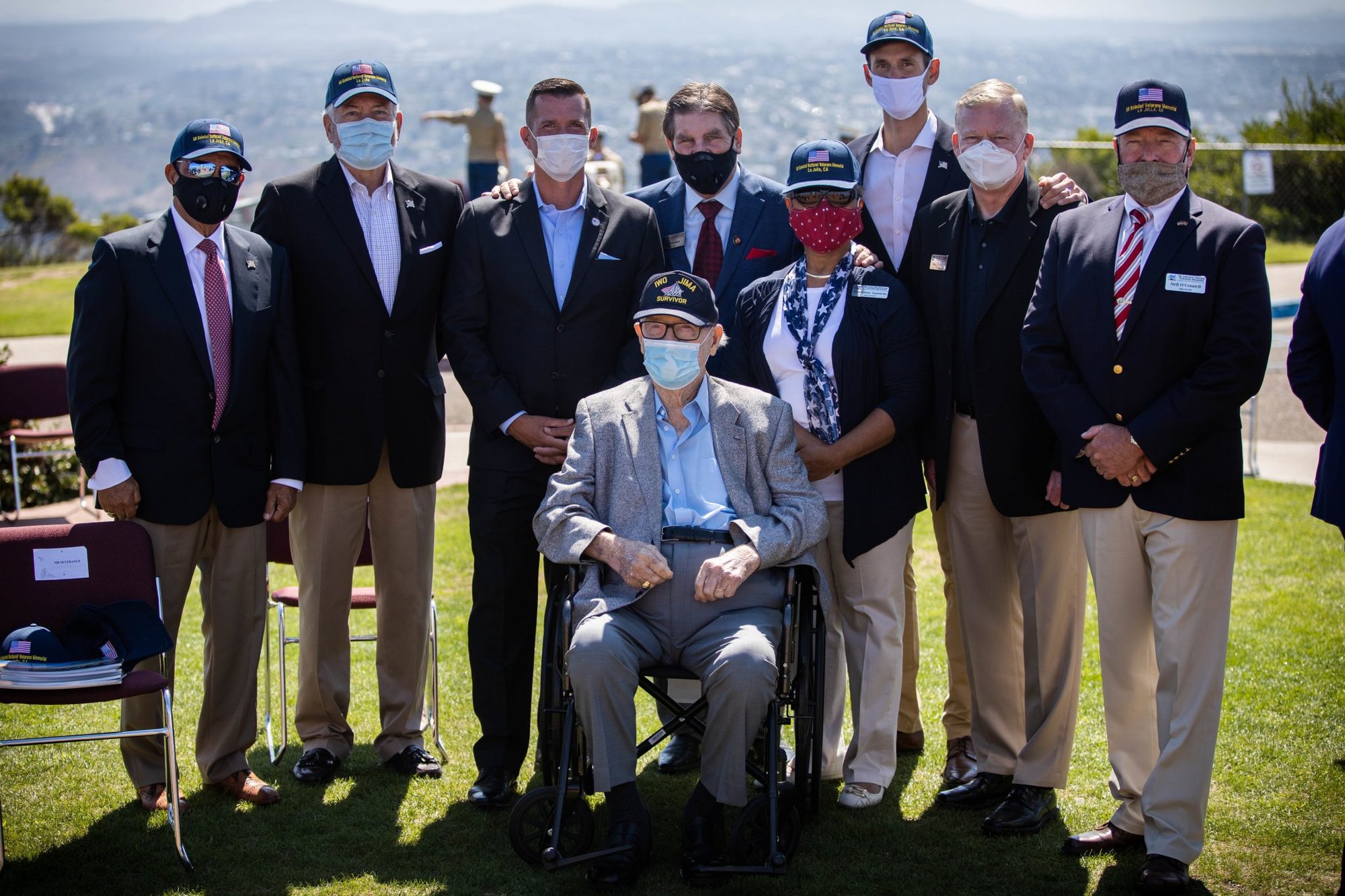 A letter the commandant of the Marine Corps sent Severance in 2019 offered a simple explanation. "You played a crucial role in shaping the warrior ethos of our Corps," it read.
That is undoubtedly true, and it echoes what a young Marine NCO said about Severance when he visited the depot in 2002.
"The man made history," said then Cpl. Michael Musick, administrative clerk, Headquarters Company. "Marines in Japan take tours of Iwo Jima and take sand from the island as a souvenir. We put up statues on our desks and pictures in our offices, commemorating our heroes. He is one of those heroes."
Semper Fi, Col. Severance.
Editor's note: This article's headline and text were updated after Col. Severance passed away Aug. 2, 2021.
Read Next: